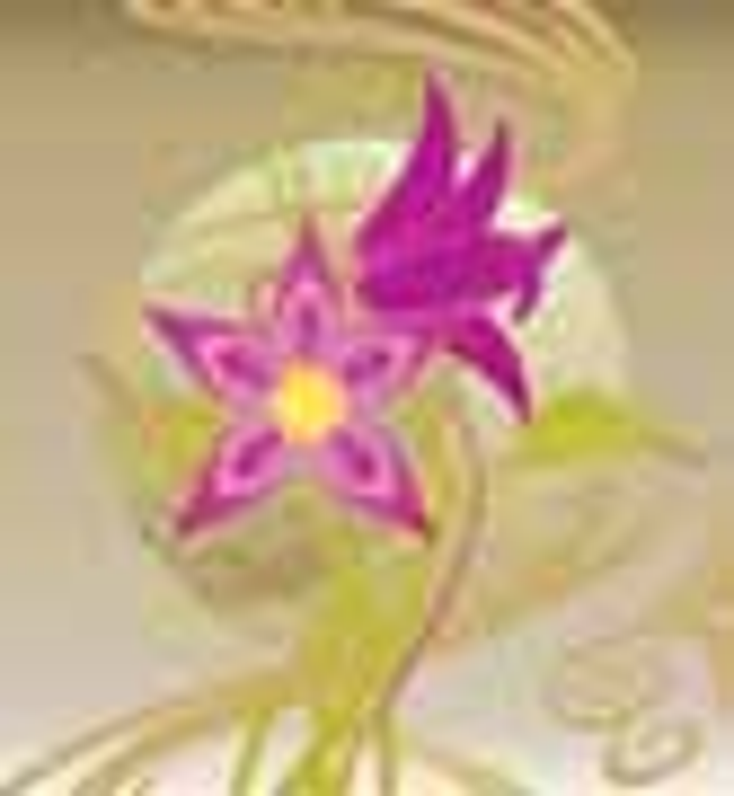 ]>The Pre-school Market in 2006: A Review
It's nearly ten years since the Teletubbies were first seen on UK television. They, and other properties like Bob the Builder, had a profound effect on the consumer products market for the under fives. A decade on, the market is different, and changing rapidly to throw up new challenges and respond to new conditions. Here we take a detailed look at where things are at and where they're going in this important European market segment. Some say that Tinky Winky and Co defined the pre-school product market, now estimated by NPD License Tracker to be worth £764m in the UK alone for 0-4 year olds (which is 22.8% of pre-school spend). Teletubbies was a record-size commission from the BBC; the first of its kind to be developed with child development in mind and the first one to induce rage amongst pre-school parents in the toy aisles. It is the case that it unleashed a tidal wave of television and licensing activity geared towards a very young consumer
which has never turned back. BBC Worldwide's income for licensing and merchandising in the launch year of 1997-8 was double that of any other year. 1998-9 nearly matched it.
When Hit Entertainment introduced Bob the Builder in 1999, it cemented the association between pre-school programming and merchandise, and optimism for earning serious revenue from this market soared to new heights. Hit's create-and-develop business model spawned other independent companies keen to own and develop their own intellectual property. Later in the 90s Teletubbies and Bob went on to break the US market and become huge successes there. Hold a mirror to the industry now and you will see significant differences, most obviously in the broadcast landscape and the way children consume their entertainment. Life is tougher thanks to a more competitive market and a brutal retail scene. But there is still optimism, still funding available to make children's television, and a more sophisticated consumer to appeal to. Important developments have taken place in products, particularly in fashion and educational toys; in licensing itself and in the corporate landscape. And wider social trends, such as falling birth rates and a growing emphasis on education in early years, are playing their part. Let's take a more detailed look.
Media consumption
TV remains the most important 'shop window' for pre-school properties, but the way young children consume their entertainment has changed radically since 1997. Amongst the twenty-odd children's channels in the UK alone, there are dedicated pre-school channels. This has had a catastrophic effect on pre-school DVD sales but has also changed the way children watch TV; they are now ensconced in safe environments and can be left unattended to watch their favourite shows over and over again. It means property owners must work harder to attract an audience and also to engage with parents of this age group, who aren't necessarily watching with their children as they might have done before when an element of policing was necessary.
How far can the broadcast fragmentation go? Experts predict there will be consolidation in France quite soon, and also that at some point it will stop, when the channels are under pressure to make more money. But two more pressing challenges are ahead: firstly, how will technology such as video-on-demand and internet TV impact our consuming habits (and how will these new technologies pay for themselves?) and, secondly, how can IP owners convince retailers that a terrestrial TV platform isn't the only indicator of a valid audience?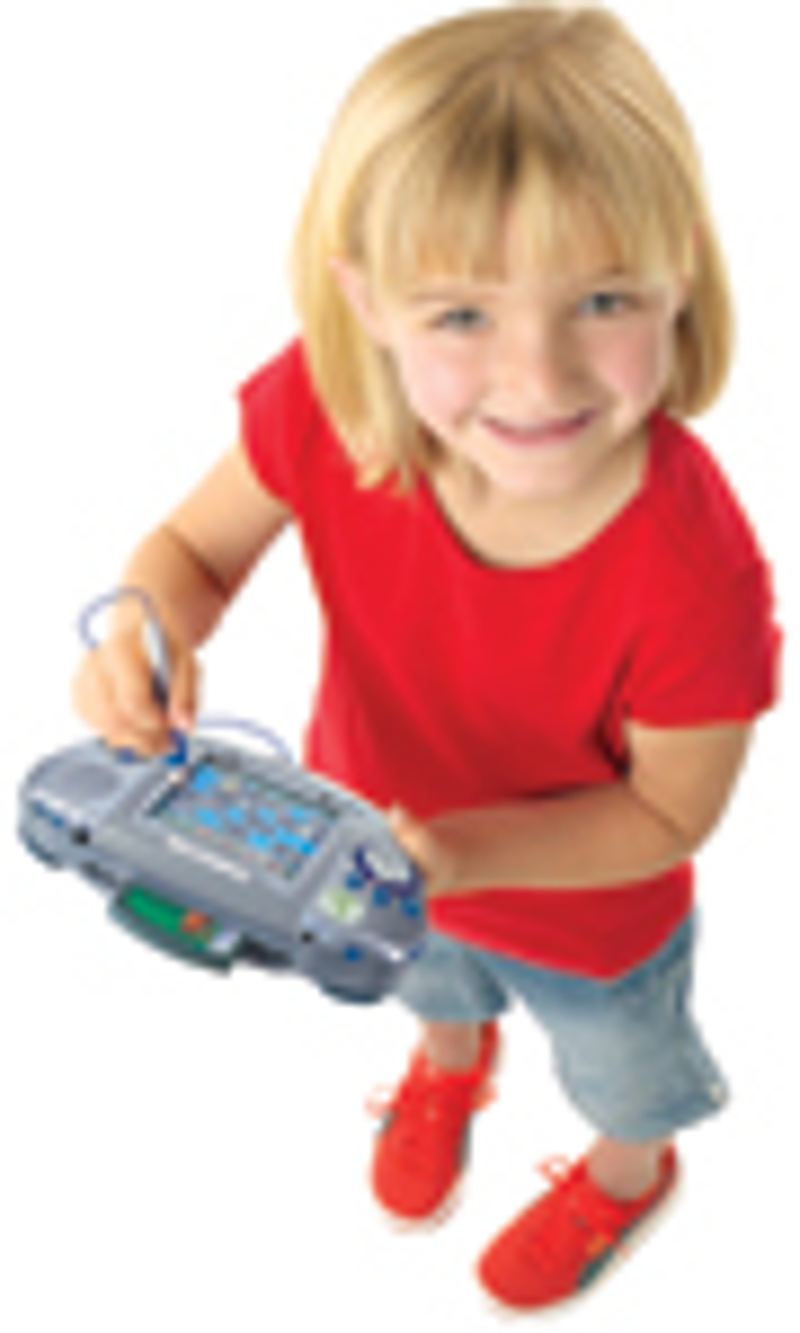 Programme forms
The UK is still known as the home of pre-school animation, but this reputation is no longer confined to traditional model animation. The Teletubbies itself was a pioneering production, featuring super-human-scale creatures combined with live action children. Although stop frame model animation still occupies a special place in our hearts, there is now CGI, anime and live action 'soap'-style shows for the under fives. As Nickelodeon's Jean-Philippe Randisi says, 'if you'd said ten years ago that there'd be anime for pre-school, people would have laughed. Now there's lots of niche programming and its only a question of time before one of these translates into significant sales and changes our perceptions again about what a traditional pre-school show is.'
New Products
Toys have developed apace since 1997. Names like Leapfrog and VTech, which incorporate characters into technological learning devices, are now top brands in the pre-school toy market. This is partly a result of technological accessibility but also a response to the burgeoning demand from parents for toys to be in some way developmental. 'On the other hand,' suggests BBC Worldwide's Richard Hollis, 'we're still playing with the same traditional toys, we're just better at incorporating characters into them.'
In the clothing sector, consumers are more sophisticated in taste and more demanding for value, traits they have learnt from the 'fast fashion' sector and something that makes character clothing more difficult to pull off, even for pre-schoolers. So the character 'brand slap' continues its journey to being a thing of the past.
Opportunities in the food sector have evolved and will continue to do so, now reflecting a balance between social responsibility and profitability. Licensors are looking for new food partners and there is a strong distinction growing between everyday healthy food and fun confectionery or treats.
Licensing as a business model
Has the structure of a standard pre-school licensing programme changed? No, agree Jean Philippe Randisi and Richard Hollis. But much has changed in the way it's executed.
'Timings have changed,' says Jean Philippe. 'You want to be visible as soon as possible, but you also want retailers to have sell-through. Getting that balance right is more critical now than ever.' Although Nickelodeon faced initial retailer resistance to Dora because it wasn't on terrestrial TV, it then spent time trying to slow things down in order to ensure expectations would be met. The result was a relatively slow roll out of product, some 18 months after the show launched. 'It's been faster with Backyardigans but its still going to be 12-14 months after the show started. In a fragmented market, you can't take the risk - you have to ensure success for the show and then market it to retail. Launching at retail to boost ratings is commercial suicide,' says Jean Philippe.
To help to engage parents with The Backyardigans, Nick Jr ran a competition two months into the series, which offered US products as prizes and had to be entered online. It attracted an exceptional 100,000 entries. A restrained product rollout will follow; Fisher Price's Backyardigans toys this winter, joining DVDs in the market, but that's it. Next year a video game (the first game published by Nickelodeon) will be followed by apparel, publishing and music.
Richard Hollis suggests that royalties have, on the whole, gone up because licensors must now deliver more in terms of creative help, product development and marketing support.
Launching a new property is also now a risky and expensive business. Chapman Entertainment's model for the launch of Fifi and the Flowertots, is one example. Significant marketing and advertising spend was allocated to the launch, including bringing Fifi to the attention of hundreds of thousands of school children before the series aired. The heavy push helped earn the property a secure foothold and made sure opportunities weren't wasted. It's a model we will see more of.
Pre-school licensing's corporate landscape
The independent trail-blazers that sought to develop properties in the hope of achieving their own Bob-scale successes have moved on in their life-cycles.
The city is still a fair-weather friend and the feast-and-famine nature of the pre-school market remains anathema to it. Hit has been slow to bring new properties to market since its purchase by venture capital group Apax. Chorion took itself off the stock market recently to be freed from the shackles of city expectations and put essential finance and time into developing its next slate of properties (which include the Mr Men and those from the portfolio of its US acquisition, Silver Lining).
The BBC's strategy has moved on from the huge, landmark commissions that brought Tubbies, Tweenies and Fimbles to life, to also support a range of diverse programming to meet many niche tastes.
Can you make money in pre-school? As Target's director of children's programming, Oliver Ellis, suggests, 'yes, there is still funding available and there is still optimism. Although we wouldn't consider a series now that didn't have clear potential to extend to consumer products, we treat that potential prudently and the fact is that content is still king. You know immediately when you see something original, something that could be a huge success.'
Retail
Retail is a foreign country compared to ten years ago. It's sluggish across most categories, online shopping is a reality; the high street is struggling (except in fast fashion), the supermarkets and discounters aggressively expanded into non-food sectors, and retailers are less and less likely to take risks. More specifically, 'it's a case of caution balanced with not missing the opportunity' says Jean Philippe. 'Everyone is under revenue pressure so you have to ensure your proposition is credible. There is only a limited number of times you can go to retail, pitch and then under-deliver.' He suggests this pressure also spawns more sophisticated retail initiatives. 'We have to keep Dora interesting, for example. It's not just a Dora promo but a "Harrods, Dora Adventure" promo - ie it's more specific and unique so we can go back with another story later on,' he says.
Chorion's Nick James summarises the consolidation that has occured. 'Ten years ago you could buy branded products in all stores, big and small. Now you have market domination by a few retailers with a tiny handful of buyers deciding to back fewer properties more deeply.'
It's not all bad news though. The online revolution is encouraging pre-school brands to create online destinations. (Why is it taking so long?) And direct-to-retail deals are helping retailers make a stronger commitment to individual properties in their stores.
Aysha Kidwai, from retail and design consultancy Watermelon, suggests that retailer perceptions of the pre-school opportunity have changed. 'The properties must be combined with fashion to appeal to mum and dad and be wholesome. The result is a more sophisticated offering to consumers and retail acknowledgement that toddlers and infants are, by proxy, very discerning customers,' she says.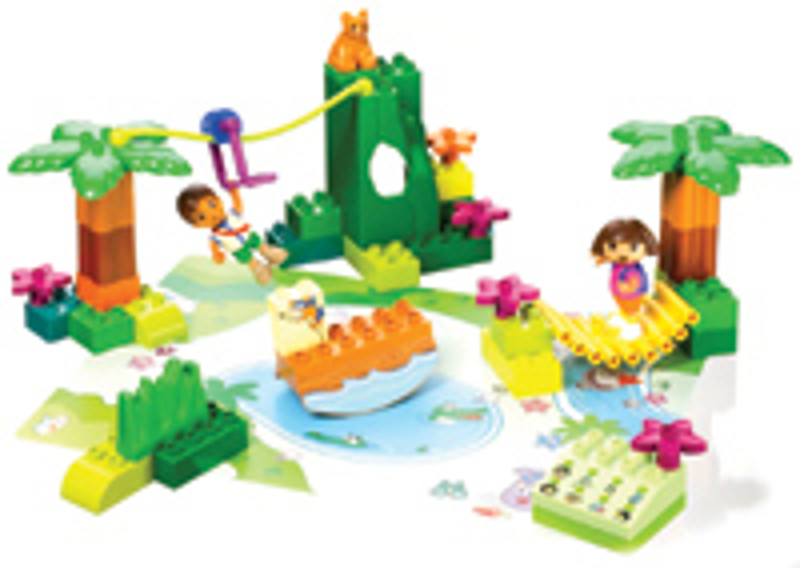 Looking ahead
Interestingly, although every-one knows the market will continue to evolve, particularly in terms of delivering media content, no-one knows exactly how. It's like working in the dark. TV executives, like Oliver Ellis, who are looking to acquire new content, still quest for a mixture of appealing rights, commercial promise and original, stylish content backed by good talent. But they also want to know that a production can be consumed in ways other than TV as we know it today. And as Fremantle's Gary Carter explains in our cover interview this month, perhaps the only safe assumption about the future is that we will all be consuming media via broadband internet, even if we're only three years old.
Nick James agrees that three critical trends for the future are the introduction of new technology, mobile phones and shorter programming. But he concludes that a wider trend that will have impact is to do with play patterns. 'Where the last decade has been about play, the next will be about learning,' he says. 'Asia has always been in this position and now we're cottoning on in Europe. Parents are thinking, if I have a toy, it might as well be useful.' In addition, the food revolution looks likely to be joined by other social responsibility issues, which appear magnified in the pre-school market. And in the bigger picture, birth rates are falling in Spain and traditional markets like Scandinavia and Germany are becoming warmer to merchandise for the young. By the time the Dora generation starts wearing Dora for ironic, iconic purposes, the pre-school market will have moved on significantly again.
Rethinking Teletubbies for the next ten years
It was a bold experiment: to give four young designers a blank slate to rethink one of your biggest brands. And then be prepared to take the results seriously. But this is what BBC Worldwide undertook to initiate a fresh creative take on the Teletubbies. The result is a robust treatment that it hopes will last the property into the next ten years. Here's how the experiment unfolded.
1.
At ten years old, is Teletubbies different? Are children different? And if Teletubbies was on TV for the first time now, how would we react? These were the questions that BBC Worldwide's creative director, Frances Adams, posed at the start of a journey to breathe new life into the characters. She explains, 'we could have set Teletubbies to another new fashion theme; a Russian-inspired style guide, for example. But we wanted something profoundly different; to find a new creative language for the characters.'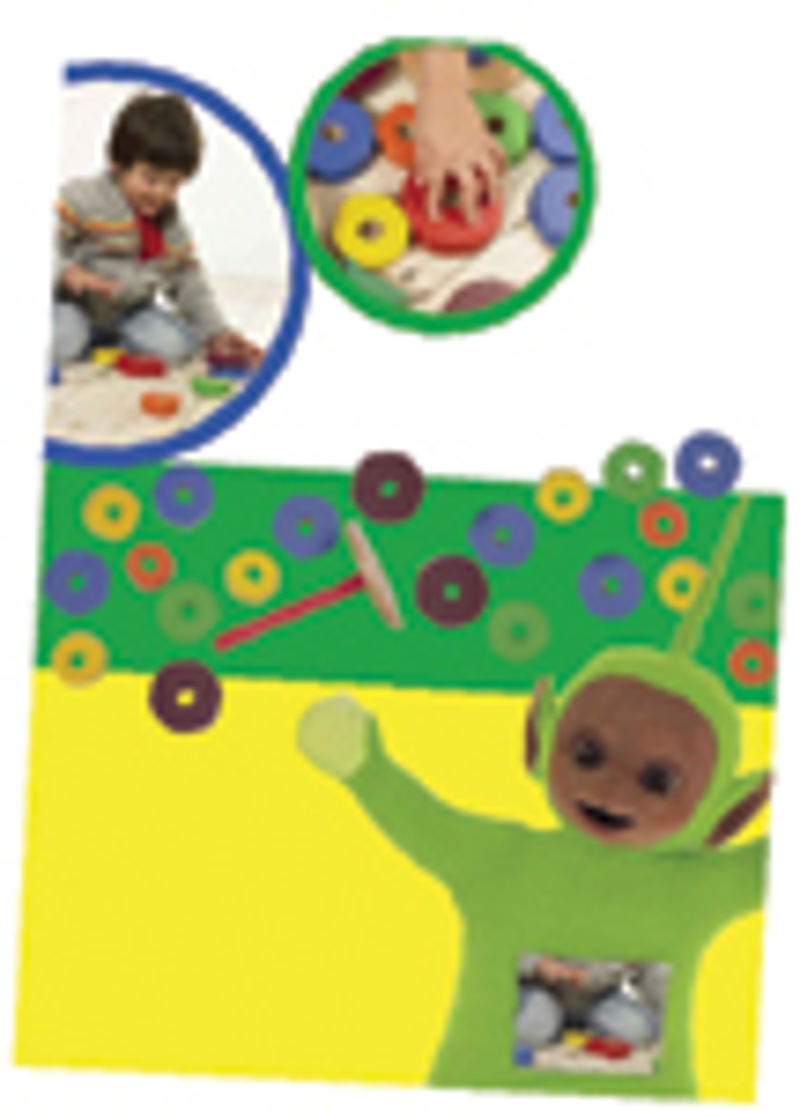 Frances called on the help of creative consultancy, Rangeplan, which selected four young designers from different backgrounds (with no licensing experience) to look afresh at the characters. Their brief was not to look at any Teletubbies stimulus except the DVDs of all the programmes and to respond directly to the TV shows.
2.
Here are the key qualities of the show that the designers identified at their first presentation to the BBC:
* The importance of real children and their interaction with the Teletubbies in the show.
* The easy transference of real and imaginary aspects of the show. They realised that children make no distinction between real life and Teletubby life.
* The importance of the tummy-clutching, hysterical humour of the show and all the skippety movement that goes with it.
These might sound like very simple observations but they go to the heart of the TV show and its magic for young children, and therefore provided the inspiration to develop a fundamentally different look.
3.
Ragdoll's Ann Wood and Andy Davenport, the creators of Teletubbies, agreed and the project proceeded to the next step: to organise a series of photoshoots of children engaged in fun activities. The purpose: to create a visual resource of real children and the chaos, mess and humour they encounter at play.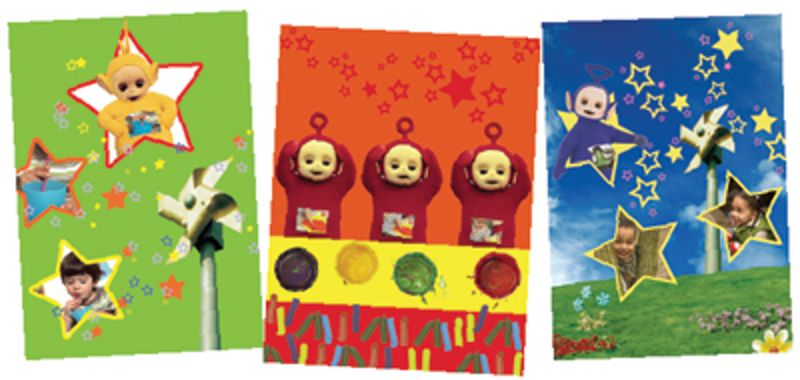 The hundreds of photos were delightful but when designers at the BBC and Rangeplan tried blending the character art and photographs together, it was hard not to highlight individual children and not to make the results look forced.
What emerged as successful was a story-telling device, that featured the child's activity, the Teletubbies' response to it and the photograph on the Teletubby's tummy. This 'story' could be told through balloons or circles or stars and emphasised by a 'craft' or activity feel to the overall design, as seen below.
4.
The new Teletubbies creative was launched at a property summit in June. As if to help make the point, La La appeared on stage, causing joyous chaos as Frances presented the new look. Licensees will start using the treatment for 2007 products and the first executions will be on two-dimensional items like greeting cards, stationery, party tablewear and melamine.
Frances Adams explains the full implication of such a soul-searching experiment: 'We've gone back to the original essence of the TV series and developed something afresh, in direct response to it. The new creative highlights positive messages about activity and mess and play, and that nothing is perfect and that's OK. Rather than a fashion-led look for one season, we've got a sound creative treatment that can be adapted to changing trends in the future'.
Subscribe and receive the latest news from the industry.
Join 62,000+ members. Yes, it's completely free.
You May Also Like
Loading..