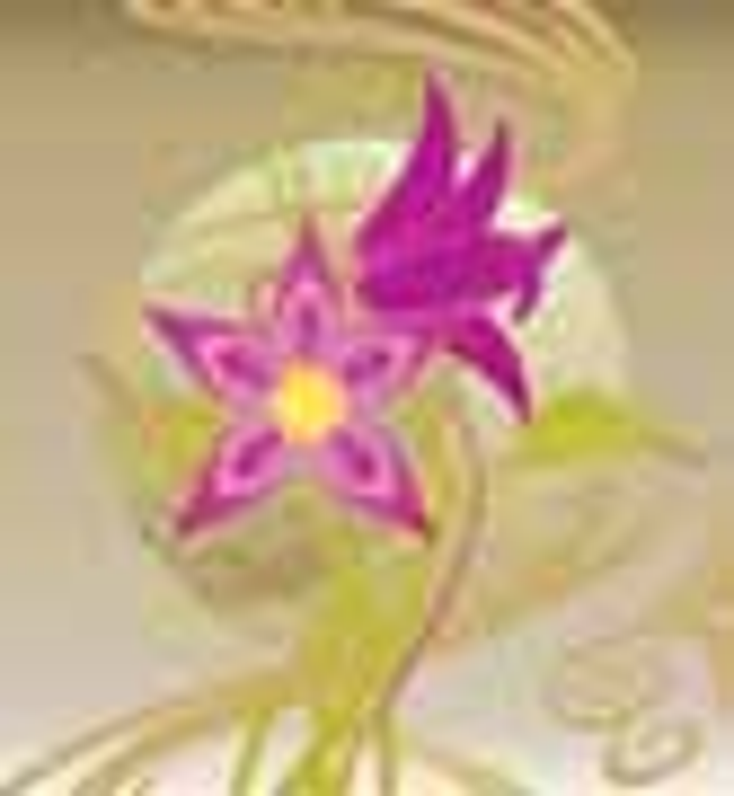 ]>
I wandered into Waterstones, the UK book chain, and sought out their licensed books, by which I mean the spin-off books from TV programmes and films. After a few moments of looking at them, I wondered why they aren't better. The truth is that, next to their 'I'm first and foremost a book' counterparts, particularly in the pre-school sector, TV books seem like the poor relation. They don't have beautifully drawn illustrations, there are usually too many words on the page and they can look exactly like TV. That, of course, is exactly the point and my small retail experiment represents only one small part of the much broader licensed publishing business, which is not only healthy but also pushing the boundaries of product development and design for all ages and all markets.
Traditionally, books are known as one of the cornerstones of a licensing programme, together with toys and home entertainment. Most commentators agree that this is certainly still the case. 'The master toy and publishing
are the two licences we first want to secure with a new property,' says Entertainment Rights' Claire Shaw. However, most also agree that this has more to do with emotional factors than financial ones. It's hard to pin down exactly what these emotional elements are but they are inextricably linked to the place of books in our society. We rarely, for example, treat books as ephemeral objects (even though some are now the same price as a greeting card) and we don't throw them away. They are passed down between siblings and often remain on bookshelves for longer than a favourite toy stays in a toy box. They are inherently educational or developmental; they are social items for children of non-reading age and there is something magical to many adults (and therefore their children) about turning the page. Books exist without the sometimes life-shortening label 'cool' and they are often parental purchases. As Ladybird managing director Sally Floyer sums up, 'Books are perceived as a good part of the mix.'
All this passes a child by of course, but for parents, it adds up to a stamp of approval that is very important for the licensing industry. It means parents are happy to buy books, even licensed ones. 'Books are critical for creating longevity, getting parental approval, reinforcing brand values and creating depth,' says David Riley, head of publishing at Egmont, the UK's leading publisher of licensed titles.
Books are where most of our best-loved children's characters started. Peter Rabbit, Winnie the Pooh, Tintin, Babar, Harry Potter, Mr Men and many others started life as books. But leaving aside the richness that books have given the licensing industry, what has TV and film given the book business? Fortunately, the days when books really were screen grabs with the script from the TV episode printed over the top have all but gone. In fact, as Sally Floyer suggests, it's often left to the publishing programme to fill in the back story, context and to generate deeper storylines for a property. 'Competition has raised the game for every-one and we start from scratch with every new publishing programme,' she says. The fact that licensed books look like TV is important. You can't re-draw a TV series because it's what appears on the screen that children like and respond to, so this is what you must use.
There is an impressive number of different titles and formats in the market, helping to foster a sense of collectibility and introducing individual characters. Also, as David Riley explains, you have to suit every market and every price point. By the time you have made a product for the trade (this means the bookstores), the mass market, the book clubs, the value stores, and the own brands you start thinking about books for different times of year (such as gift purchases at Christmas), different purposes (activity and craft books, for example) and different times of the day. For 2006, for example, Simon and Schuster will introduce 20 new Postman Pat titles to their range and Egmont will add ten to make 25.
Changes in all areas of the market have impacted book retailing, including the demise of one of the industry's main distributors last year. Firstly, distribution has widened significantly. Not only are the grocers increasingly important but so are gift shops, garden centres and websites. David Riley attributes Egmont's success to its strength in all areas of distribution so that it benefits as different parts of the market flourish. 'Such strength and breadth is only something we can do because we are specialists in the children's market,' he says.
Marketing licensed books is also getting more pro-active. Books are not TV advertised, but that doesn't mean that marketing dollars aren't being spent. As CPLG's Susan Bolsover says, 'Promotions, PR, appearing in consumer magazines, recommendations, two for ones, etc are all very important now.' The term retail exclusive doesn't permeate publishing circles as thoroughly as it does for other licensed products. David Riley explains that it is widespread across the different markets (Marks and Spencer is a good example) although he suggests, as others do, that lead times and print runs make it difficult to be completely distinctive. A company like Paragon, traditionally known as a packager (and now licensee for Disney in the UK), has more flexibility to make bespoke formats and the large companies may follow. What makes a good licensed book? 'First, you have to find that magic. We do a lot of thinking and developing at the pitch stage, to push the boundaries,' says Sally. Then, a publishing programme must reflect the values of the TV programming. 'The child must make the connection between what they see and what they read. So stories have to be powerful enough', says Claire Shaw. Collectibillity, timing and marketing are also factors. And sometimes you just need to know if it's appropriate; some properties make great books and not great other products. and vice versa. Publishers face a number of challenges, not least receiving creative material so late in the day. In some cases you can't reveal (or don't know) the ending or sensitivities in a plot. The lead times books need to be planned and printed can be very long and licensees of CGI characters can wait right up to the wire for picture of their main characters. Book publisers also need a huge quantity of material compared to other licensees, which doesn't only require Photoshop wizardry but also 30 different images to tell one story, for example. Approvals clearly can be a challenge. What happens when the director of a film insists on sub plots and fine details appearing in a book that only needs a few sentences per page, for example? The best results come from being able to truly collaborate if you can by being on the set and being part of it. Looking ahead, increased competition and price squeezing means there is a danger of product quality falling as publishers try to shoe-horn properties into existing formats. It's an efficiency that can lead to inappropriate product. David Riley says he feels the most significant thing to have happend to the children's book market in the last few years is Harry Potter. While you can't measure the impact it has had on Egmont's sales, for example, he says, 'it has helped a rennaissance in children's books and encouraged a big range of good authors.' Looking ahead, it's new technology he suggets that will impact the business, but not because books will vanish. 'I can't believe that the emotional value of paper, bound into a book, will go away, but there will be other ways to deliver stories developing alongside.' In the meantime publishers, like other sectors, must continue to compete with new and existing media and with price competition while remaining wholly appropriate to the brands they represent, more so perhaps than any other product sector. Books have an integrity, says Sally. 'You mustn't get it wrong.'
Subscribe and receive the latest news from the industry.
Join 62,000+ members. Yes, it's completely free.
You May Also Like
Loading..