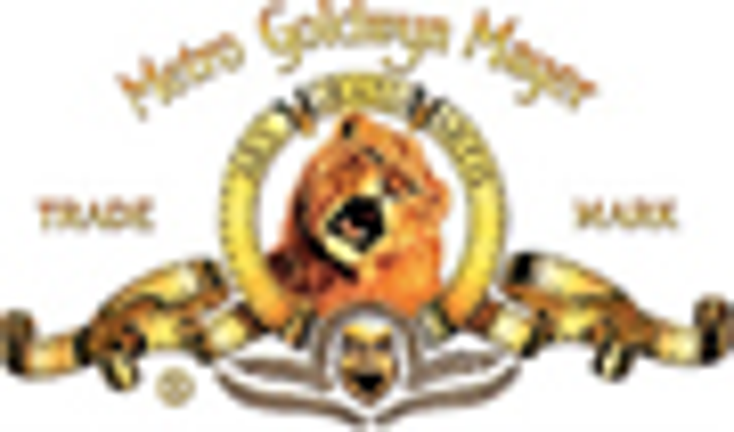 Exactly two years since MGM became a privately held company, the studio is as solid as ever and the consumer products division is making a point to capitalize on more than 80 years of brand recognition.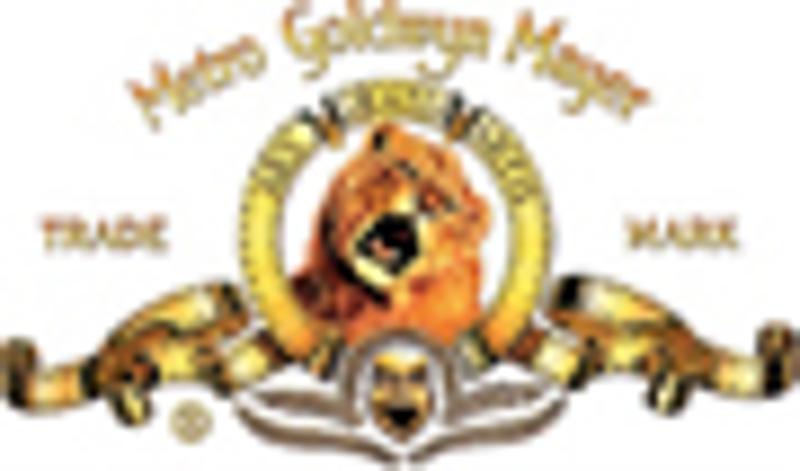 Perhaps more than any other studio in the golden age of Hollywood, MGM defined a more glamorous era of filmmaking, with bigger budgets, bigger stars, and, of course, the ubiquitous lion logo, which remains one of the most recognizable silver-screen symbols. But, by the late 1950s and early '60s, the lion began to lose its luster, due in part to increased competition from TV, a series of failed big-budget epics, and a succession of corporate managers, all hoping to bring back the studio's glory days.
Fast-forward to 2005, when MGM was acquired by a consortium of private equity firms and media companies, including Comcast Corp. and Sony Corp. (the big misnomer being that MGM was purchased by Sony). Most industry insiders speculated it was only a matter of time before the studio and its consumer products operations were absorbed by the new owners. Fortunately, this was not the case. The company now is celebrating two years since its public-to-private transaction, with a new management team in place and a clear strategy for leveraging its brand equity, its library of properties, and its expansion into third-party representation.
Return to Glory
Much
of MGM's evolution can be traced back to Harry Sloan, who took over as chairman and CEO in 2005, implementing a distribution-oriented strategy, which involves producing only two or three tentpole films per year, but marketing and distributing around 20 independent flicks. As a result, the company has shed several hundred staff members and is saving close to $200 million a year. In addition, Sloan was instrumental in reinvigorating MGM's struggling United Artists division, scooping up Tom Cruise and his producing partner, Paula Wagner, in the process. The new UA directive calls for four to six pictures per year. On the management side, Sloan hired former Miramax exec Rick Sands to serve as COO, part of a larger strategy of streamlining the studio's management team. A similar strategy is in place for the consumer products division, which has slimmed down its structure—despite hiring some key executives—and trimmed down overhead.
"As far as the brand goes," explains MGM Consumer Products Executive Vice President Travis Rutherford, "we have a franchise in the MGM logo, with 80-plus years of history. But, in certain international markets the brand itself may not necessarily have the same iconic history as in the U.S., so location-based entertainment, including theme parks, mixed-use real estate, attractions, and full-blown destination resorts, is a great way to bring our brand and the MGM experience together."
According to Rutherford, location-based entertainment initiatives are a meaningful financial contributor to the company. "While these projects are difficult to pull together, once they're underway, they are very stable."
Playing up the brand's strong association with Hollywood, MGM also is digging into its massive film library and bundling specific titles together under specific themes—at the moment, these include Soul Cinema and Midnight Movies. "MGM currently is creating design programs against these initiatives," explains Rutherford, who adds, "The new style guides can, but don't need to, use likeness rights. And, in the case of Soul Cinema, some of the licensees haven't even wanted the likeness rights—they view it more as an overall lifestyle brand." This is good news for MGM, which, despite clearing several hundred titles, has several thousand to go. "At a certain point," says Rutherford, "it becomes incredibly time consuming to track down the rights for each and every film because of all the acquisitions over the years."
Along with its Soul Cinema and Midnight Movies initiatives, MGM also is looking to develop a fashion and lifestyle brand around the "Some Like It Hot" moniker, a reference to MGM's 1959 release, which cemented Marilyn Monroe as an iconic sex symbol. In this case, MGM is working with Marilyn Monroe's estate and its licensing agency CMG Worldwide to iron out rights issues, which include using her likeness in marketing materials and, in some cases, packaging and POP.
In-House And Out
"On the entertainment side, we're working within the four walls of the MGM intellectual property portfolio," says Rutherford, "but we're also working outside of it, bolstering our third-party representation deals." Having picked up the North American merchandising rights for Canada-based Nerd Corps Entertainment's
Storm Hawks
, MGM now is finalizing deals for all of the category anchors; Spin Master already is on board as worldwide master toy licensee and Cartoon Network picked up the 52 x 30-minute series in the U.S., UK, France, and Latin America, with episodes set to begin this fall (other broadcast partners include Canada's YTV and France 3). MGM also picked up the worldwide licensing representation rights for adventure/fantasy property
Highlander
from Davis-Panzer Productions, with a new direct-to-video anime feature already scheduled for release later this year. The
Highlander
franchise includes four feature film releases, two live-action and one animated TV series, and 14 books, which, says Rutherford, makes it a perfect complement to MGM's other classic brands like Pink Panther and
Rocky
.
Speaking of
Rocky
, "the franchise continues to perform well in-store, with more than 50 retailers supporting the property," says Rutherford, adding that his team currently is putting together a program to pitch
Rocky
as an exclusive long-term brand initiative in men's sporting goods (think athletic apparel) to a mass retailer.
As for Pink Panther, the property continues to do phenomenal business, particularly among 'tweens in Asian territories. According to Rutherford, "the Asian program utilizes high-end, designer tie-ups with promotional overlays that feature celebrities and popular music talent." This, he adds, "allows Pink Panther to have the cache of being cool in the marketplace. Over the course of the last three years the size of the business has more than quadrupled in Japan."
Going forward, MGM has plans for Pink Panther fashion and designer initiatives with a breast cancer research tie-in. Dubbed "Pinkitude," the program will launch this fall. Spring '08 will see the release of Pink Panther's latest live-action installment, starring Steve Martin, but MGM will not license against the film, choosing instead to expand its portfolio of classic licenses. "Of course," says Rutherford, "our classic Pink Panther product will still be available during the movie window—in this case, along with promotional film overlays, and some call-out information on POP materials."
Pink Panther & Pals (designed for ages 4 to 7), meanwhile, is close to production on a flash-animated TV series. Produced in Canada, 26 episodes already have been pre-sold to various broadcasters around the world. As for PP&P merchandise, Rutherford notes it will be targeted mainly at mass, though some territories may begin with high`end products and then trickle down to other tiers. Rutherford also makes the rather bold prediction that PP&P will become as big in Japan as Pink Panther within the next six months. Bold, that is, until he mentions that Sanrio is on board as master licensee in Japan and will be managing the property and dealing with subagents.
Subscribe and receive the latest news from the industry.
Join 62,000+ members. Yes, it's completely free.
You May Also Like
Loading..