Olivier Gers, the new chief executive officer of Endemol Worldwide Brands, shares his vision for the newly formed global brands business, and explains how he intends to build a very local business on a truly global scale.
Endemol, which is the largest independent TV, cross-platform and digital production company in the world, was founded in 1994 by Dutch producers Joop van den Ende and John de Mol and quickly grew to become a network of 84 companies in 26 countries producing nearly 40,000 hours of content each year for some 400 broadcasters and cross-media platforms.
It is best known for its unscripted programming (game and reality shows) such as "Big Brother" and "Deal or No Deal," but has recently widened its portfolio.
In order to manage and maximize the dizzying amount of intellectual property generated by Endemol, the company recently created a new division called Endemol Worldwide Brands, which has global responsibility for consumer products, gaming, gambling, digital production, brand relations (sponsorship) and music publishing. It named Olivier Gers—who comes to EWB after roles with IMG and with FremantleMedia, where he expanded the company's licensing business fivefold—as chief executive officer
in March.
Gers is excited and confident about his new role to extend Endemol's properties across multiple platforms and expand its global brands business. The goal is to draw the varied strands of this diverse, global ancillary business together to share a commercial approach and develop each brand.
The formation of EWB follows the evolution of Endemol and comes at a perfect moment. Through the acquisition of Southern Star, the combination of three top U.K. independent production companies (Tiger Aspect, Darlow Smithson and Tigress), Endemol has moved from specializing in unscripted programming to having a diverse production slate, including sport and children's, as well as a distribution business.
"We were a production entertainment company; now we're in distribution, too. In other words we were evolving to be able to maximize our content," Gers explains. "The formation of EWB to take this process a step further makes sense."
Currently, Endemol has staff around the world extending its brands, mostly on a local level. With slot-machine deals in the U.S.; the fitness franchise Batuka (a spinoff from Operación Triunfo) in Spain; products based on the telenovela, "Nini," in Argentina; and Ready Steady Cook games in the U.K., Gers is keen to point out that Endemol already has an excellent consumer products business.
What EWB will do now is introduce a global layer to help facilitate that business. Gers concedes that consumer products campaigns have rarely crossed boundaries so far.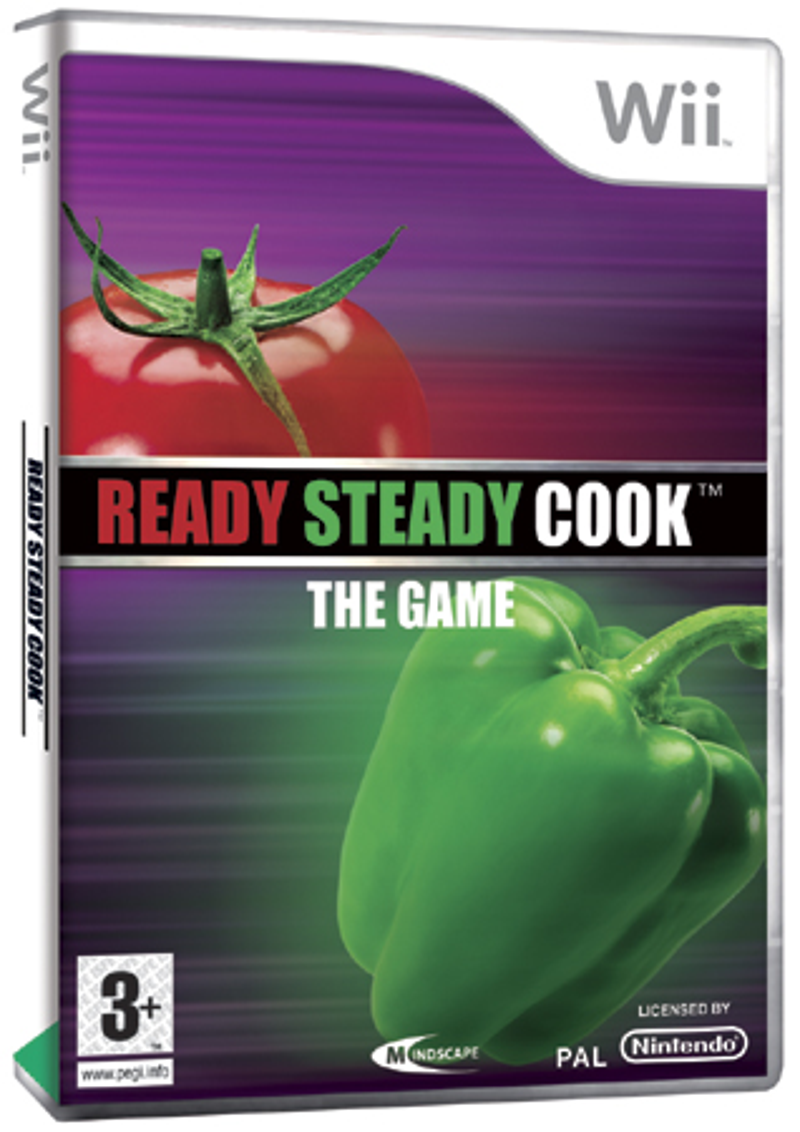 But he thinks there are lessons to be learned from Endemol's production teams, who have begun to work more centrally, with good results. "We now create and produce shows like 'Wipeout' on a global basis. We use only one set so we can pool resources and increase production values, but still produce local variations," Gers says.
His intention is to bring the same exchange of effort that the production business has achieved to the ancillary business. "In EWB we will share creative ideas and best practices. Each brand will take on its own life based on local specificities, and we want people on the ground to give local flair to what they do," he says. "Things won't be dictated centrally. But we can manage the brand centrally and put in place a team of people that can facilitate and activate the factory faster."
And that team is now coming together, in what Gers describes as a matrix environment. Joerg Bachmaier was named senior vice president, general manager, Americas, and Pasha Mustafa moved from his role as executive producer of original digital programming to become global head of original digital programming, where he will nurture links between Endemol's digital producers and the major online portals. (Endemol is behind successful original digital productions such as "Gap Year" and "Married on MySpace.") David Julian, based in Paris, will be responsible for pushing Endemol's already strong tradition of game development as global head of business for gaming.
A significant aspect of Gers' new role is his responsibility for Endemol's digital activities, following the decision to incorporate the digital business into the core commercial business. "It makes no sense to have a separate head of digital right now because everyone in the business has to think digital," says Gers.
His aim is to be able to capture the passion of fans right at the start of the production process so that they can be surrounded by the brand on all platforms.
While the digital business is important, he doesn't believe it is ready to overtake traditional consumer products in terms of revenue. "I think digital will become ubiquitous but that traditional consumer products will always be important because they are known and established," Gers says. "We are all looking for new business models, and digital requires inventiveness and entrepreneurial spirit to try new things, so it will grow little by little."
An example of Endemol's commitment to digital is the recent formation of a joint venture in Italy with 888, one of the world's leading online gaming companies. It will lead to a significant new lineup of games, based on some of Endemol's biggest brands, and gives 888 exclusive online use of Endemol's global brands in the Italian market.
On the subject of third-party representations, Gers says it is no secret that there are holes in the profile of Endemol's offering that he intends to fill, and that it makes sense for EWB to add third-party brands to help maximize the business. The first such representation should be announced within the next few months.
Gers has 17 years experience in the industry and has worked with brands like "Baywatch," "Idol," "The X Factor" and "Got Talent." He has witnessed the power of digital media to engage audiences and enhance brands and is excited by the thought of having 40,000 hours of original content at his disposal at EWB.
"There is a real energy at Endemol," he says. "Creating something on a truly global scale that is very local in nature is very exciting to me. There is a lot to do and a lot to build."
Subscribe and receive the latest news from the industry.
Join 62,000+ members. Yes, it's completely free.
You May Also Like
Loading..