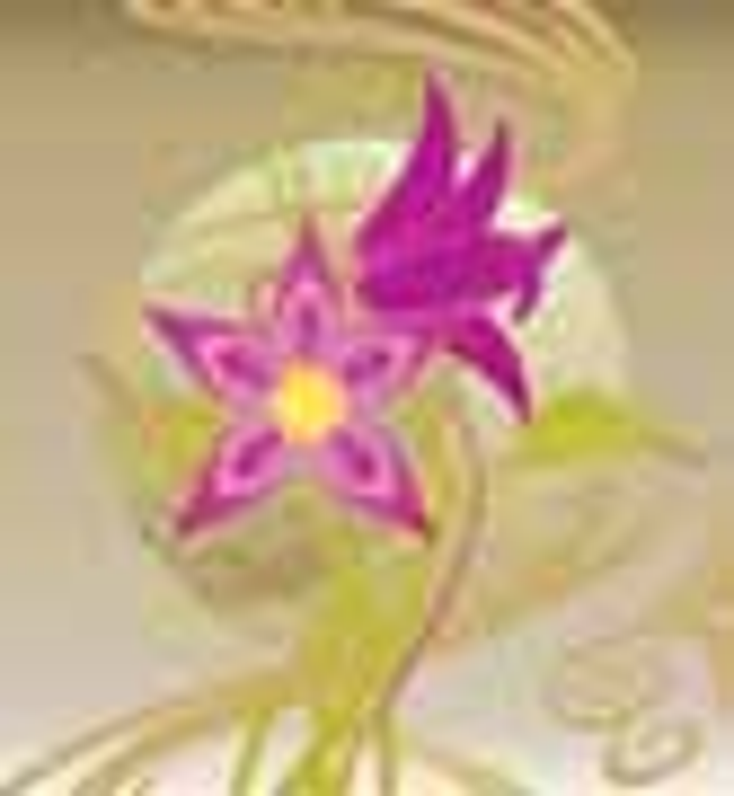 ]>
As director of global content development, Graeme Ferguson deals with rights holders, media owners and development companies on a daily basis to ensure Vodafone customers have access to a range of premium content and services on their mobile phones. During his three and a half years at Vodafone, he has been responsible for bringing brands like The Simpsons, UEFA Champions League and Lord of the Rings to the mobile platform. The mobile content industry has come a long way since that black line, optimistically called a snake, bent its way around our screens. The shift away from communication services towards media consumption means we can now have video, full music tracks and live television on our mobile phones. Vodafone's content team, headed by Graeme, works to sign deals with international brands such as Warner Brothers and Sony Music, along with local offerings, to provide premium content to its customers. Vodafone was the first network to offer a major gaming title on mobile before
it was released on console (Urban Freestyle Soccer on Playstation 2) and it carried the first exclusive made-for- mobile TV series based on 20th Century Fox's '24'. Vodafone live! is the portal that provides users with a range of multimedia services on their mobile phones. Meeting Graeme at Vodafone's home of content services was a step into the unknown. The dynamic mobile phone industry is a complicated world of technology, business models and a sea of acronyms. In the course of the interview, Graeme enthusiastically explained how, despite the complexities of the industry, the product that is passed on to the consumer must be easy to use and recognisable.
Can you describe a typical Vodafone live! customer?
We tend not to segment by age or sex anymore. It's become more about behaviour. A typical customer is confident with technology and one whose mobile phone matters to them. They are social, outgoing and passionate about music and other entertainment. We talk about people who behave like YAFs – Young Active Fun. Another demographic is an APU – Adult Personal User. We have an even better acronym, which is APUs who behaves like YAFs who are called YAFAPUs!
How important is the content business to Vodafone?
As with all operators, it is
a
core area of the business but not
the
core area, which is still communications. But data services and content are an integral part of the service that we offer to consumers. Apart from the revenue it produces, it is also about extending our dialogue with consumers, retaining customers and encouraging upgrades. It punches above its weight in terms of the attention we give it.
Which European country consumes the most mobile content?
The UK does to an extent, but other countries such as Greece and Portugal sell much more per capita than some established countries This may be to do with demographics and low-cost markets. The UK is interesting because it has the most competitive mobile market, with 3, Virgin, Tesco and others entering fairly recently. Naturally, we are all competing with each other to provide the best service, the best content and the best handsets. At the same time, the media market in the UK is also highly matured. Sky is unique in Europe for making pay-TV work, for example.
Does exclusivity pay off for mobile content in the same way the Premier League rights have done for Sky?
Premier League rights have spilled over into mobile content and we all compete for them. But getting the rights won't replicate what Sky Sports have done in the pay TV-world. If you want to watch football, apart from being at the game, the best place to watch it is on television so people will pay for that. On mobile phones, people might be willing to pay for three minute clips but it will not compete with TV coverage. It complements and enhances it.
Does Vodafone offer regional or local mobile content?
We use the scale of the Vodafone Group to secure deals for content, often from global companies, and then deliver it locally. With music rights, for example, we have contracts with all the major record labels globally but content is implemented locally. This ensures that consumers get access to all artists, from global megastars to local acts. 20-40% of the market is local repetoire.
How important is licensed content compared to generic content?
Vital. When mobile content first emerged, it consisted of very basic, poor quality offerings like the snake game and monophonic ring tones. Since then, the companies producing this content have grown with the industry, as has the quality of handsets. We now have devices that can keep people entertained. One way to get people interested in new content is by using brands they are familiar with. I think mobile TV will be the mass market opportunity for us. To get people to use it, we need brands that they are aware of from other media.
Ultimately, our consumers want good value content that they are familiar with so, yes, well known brands are absolutely vital.
Do mobile phone users want to customise their entertainment?
It depends on the content. A mobile phone is a very personal object to many people, which is why ringtones work. But there is also a huge usage pattern for people who want to be entertained. People have got a few minutes to spare and want something on impulse, which lends itself to mass-market and well-known brands.
Do you have a favourite bit of mobile content that Vodafone has offered?
I liked the 24 mobisodes from Fox that we did because it galvanised the industry and made people aware of the opportunities for mobile content. The Ferrari games are brilliant as well. And our new personalised radio streaming, called Radio DJ, is very exciting.
Can content alone persuade consumers to change operators?
No. Consumers won't change operators based on one individual right. T-Mobile's exclusive rights to Robbie Williams had little impact on getting consumers to switch operators, nor did Ferrari for Vodafone, except in Italy maybe! What can persuade consumers is if you consistently provide the best array and quality of content – the best television, music, video, games etc.
How aware are mobile phone users of the content available to them?
It still feels like day two in the history of the mobile content world. It's going at 100 mph but it is taking time to become a vital part of our consumers' lives, although it is increasingly becoming so. What we have seen recently, particularly since the launch of mobile TV at the end of last year, is growing awareness that you can do all these things on your phone. This will develop over the year as handsets and services get even better. I really think we'll see it kick off in pre-Christmas this year.
Do you think 3G will enter the mass-market?
Yes and I don't think we're far off. It's difficult to find a phone now without a built-in camera and think of how rare that was only 2 or 3 years ago. People replace phones approximately every 12 -18 months and they don't replace them with phones with less capability. Once you've got those capabilities, it's about creating services that drive usage, making sure people are aware of them and that they are good value. The challenge for the mobile industry is to make it very easy to access content.
How do you decide what content will drive sales?
We constantly talk to our consumers and I think we have a great insight into what they want. So we know our customers but we don't know how to make the next 'Friends', which is why it's important that we share our knowledge with mobile content producers.
To what extent does Vodafone rely on partners for its content?
Vodafone isn't going to commission or license content. When you have access to a world of experts in creating exciting entertainment content around IP, why would we want try to replicate it when we can collaborate with them? I think that's what we do very well. Although we know what our customers want, for us to become a media company or a broadcaster is too far away from our core competence.
Do programme makers consult with Vodafone?
Yes we talk to lots of them. I'm in touch with companies like Endemol and Fremantle, and then there's the deal we did with Fox, who really understood the oportunites for mobile content early on. Mobile rights are increasingly being included as part of the package. Then there are the production compaines who are beginning to produce for mobile, which is a slightly more nascent business. Endemol has done well with Big Brother which is something that lends itself to new media. It's a well-known brand that's easy for us to promote on our portal besause the awareness and discovery issues are overcome.
How complex are licensing agreements for mobile content?
We don't license ourselves, but it shouldn't be very different from a normal entertainment deal like a lunchbox manufacturer taking on IP. Companies like Mobile Streams understand the mobile world and are licensing from IP-owners then translating it into mobile product, and they seem to be doing okay. While it might be slightly complicated, I can't see why it would be considered more so than any other branch of licensing.
So, Vodafone is never licensing, it is buying content from developers?
...or collaborating with them. Vodafone has a variety of commercial relationships. When we launch a new service we may license some product but it's done specifically to seed the market, get consumers interested and get other license holders interested, rather than as an ongoing, sustainable business model.
Is content making any money?
Vodafone live! is worth d1bn a year. Considering it started in 2002, that's not bad for three years' business! There's no shortage of mobile content companies. No one's complaining about the lack of Java games for mobile phones, or wallpapers. There's a huge amount of consolidation from the smaller companies and we're seeing enormous amounts of venture capital money coming into mobile content companies. Every major studio and IP owner is looking at mobile space. They're not doing that just because it's gold rush fever – there is genuine money to be made in mobile content! Having said that, we all need to be realistic that we're building a business. There are bound to be ups and downs. But by the end of this decade, the whole global mobile content business, not just Vodafone, will be worth about $40bn.
Is the mobile phone competing with other entertainment devices?
We are competing with other media, including MP3 players, for share of wallet and share of time. People only want to buy music once, for example. They don't want to have to buy it for their mobile and their iPod and their PC, so we have to compete against all those other devices. We need to focus on value and quality. That's not necessarily the case with other content genres. We're not competing against TV, we're an incremental function around it. But we are competing against PSP in the sense that you can now download episodes of Lost and Desperate Housewives onto it, which you can also, or soon will be able to, do on your mobile phone.
Are you concerned that Apple will turn its iPods into mobile phones?
It's easier for us to put a music player on a phone than it is to get a phone onto an MP3 player! The mobile industry is incredibly complex because a phone is primarily a device for communicating with. We provide all these other functions on it but they've got to work with that communication function as its core. So, the music has to stop when you get a call, for example. You need to consider security, the different operating systems, the rendering that is required for every handset and different sized screens. It's very challenging and I'd rather be in our position than Apple's!
Will mobile phones replace MP3 players?
No, I don't think they will. However good our handsets get, they'll never be as good as some music players. iPods are aspirational devices and I've got five of them! We are taking that on board in our industrial design. There are some really beautiful handsets that are coming out to rival the trendy iPod designs.
Is the children's market important to you as an operator?
We don't market our services to under 16s.
Will the mobile industry ever look at the children's market? Is it viable for parents to buy Bob the Builder mobile content to keep their children happy?
Content exists that appeals to children, which we term pass-backs. This is content that a parent can download onto their phone for their children to interact with. A company called Digital Chocolate specialises in it. We have animated content on our handsets now, like Looney Tunes and Cartoon Network. Some of the games are based on brands that are familiar to an under-16 audience, like SpongeBob for example. There are obvious social responsibility issues and commercially, it isn't the biggest market for us to go after. But there is some room for pass-back content. My six year old plays games and watches cartoons on my phone.
Where does the success of Crazy Frog fit in to the mobile content story?
Crazy Frog began on the internet but was monetised by the mobile. It is a lesson on why the mobile is more interesting than the internet because if you get it right you can monetise content that you can't elsewhere. You have a paying audience and people value content on their phone. The challenge is to maintain that. It has always been drummed into me that you should ask 'why would someone pay for this, on that device at this time?'. You need to create a premium.
What advice would you give to a licensor wanting to get their property onto Vodafone Live?
Don't assume that people will pay for anything on their mobile phone. Brand-slapping doesn't work! The mobile device is convenient, always on and personal, so bear those qualities in mind when you are creating content. You need to create a content suite that answers all the issues I've talked about. It doesn't have to be expensive but should hit the right audience and usage behaviour, be of good value and have mobile premium. If you are just regarding mobile content as a gold rush and using the fact that you've got some IP that worked on a lunchbox, then you will be disappointed. Get some proper resources internally in your business or engage with a mobile expert. There are numerous companies who understand the mobile space, some better than others.
Just having exclusivity on a brand isn't enough. I need to know what you plan to do with it over the next twelve months. What will you be bringing me every week, every month? The key usage behaviour dictates that content needs to be refreshed. People dip in and out of their phones for short periods several times a day, every day. If you have one character on one game, then so what?
Why is there so little film content available on mobile phones?
The usage patterns and behaviour are just not right. The timescales are small and interest around a film usually only lasts for a few weeks when you might be paying d200,000 for the content suite. There is the odd exception like The Matrix and 2 Fast 2 Furious, which has been one of the best selling mobile games ever.
Why was the 2 Fast 2 Furious game so successful?
It was a well-recognised brand that was about racing, which lent itself to a racing game. That doesn't mean that every game based on a film will work, or that every racing game will work. It also doesn't mean that 2 Fast 2 Furious wallpapers or video clips will necessarily work.
Has the negative publicity surrounding mobile content subscriptions had an impact on consumers?
The controversy over subscriptions and the ability to cancel them and the way they are sold has not helped at all. None of those services were sold by a mobile phone operator. They were sold by the independent content community. We have regulations in the UK that will now enable you to stop a subscription easily by sending a text saying 'stop'. These are being replicated in most European markets. But there are some unscrupulous companies who try to circumnavigate that, which doesn't help anyone in the business.
Can you define your strategy for acquiring content over the next year?
We will be focusing on what we're good at in the value chain. We need to be seen increasingly as a retailer of content. Because of our relationship with the consumer and handset manufacturers and our knowledge of the technology, along with the retail element, there are certain areas that we can own end-to-end. This includes music and video-on-demand.
Also, this is the year of direct-to-consumer which mean people with IP don't need to rely on operators to get their content to consumers, they can do it themselves. We will just help with billing.
What content do you have on your mobile phone?
I've just got a new phone, so not very much!
(Graeme flips his phone open and shows us).
The Sims 2 is a great game which has really been thought through; a photo of my daughter; an 'adult' game – which is there for research purposes! I also watch streamed television and buy football clips. My favourite mobile game is Splinter Cell.
When do you find time to play mobile games?
Incrementally! It's all about grabbing a couple of minutes here and there. Splinter Cell is easy to play, hard to master, which is crucial for these games. Vodafone landmarks
1985
Britain's first mobile phone call made across the Vodafone network by comedian Ernie Wise. The call was made to Vodafone's head office, which was above a curry house in Newbury.
1990
Customer base: 500, 000.
1996
UK's first contract-free service: Vodafone prepay.
2002
Launch of Vodafone live! announced.
2003
Wireless rights acquired for UEFA Champions League.
Partners with THQ Wireless to deliver exclusive 'The Simpsons' branded mobile content.
2004
Deal with Warner Bros. Entertainment for branded mobile content.
Deal with 20th Century Fox for mobisodes based on '24'.
2005
Deal signed with EA to bring a range of games, including FIFA 2006 to Vodafone live!
Deal with BskyB to offer Sky Mobile TV, the first commercially available mobile TV service.
Strategic alliance forged with Universal Music Group to offer full track audio and video downloads.
2006
Vodafone has 179.3m customers in 27 markets across five continents.
Subscribe and receive the latest news from the industry.
Join 62,000+ members. Yes, it's completely free.
You May Also Like
Loading..