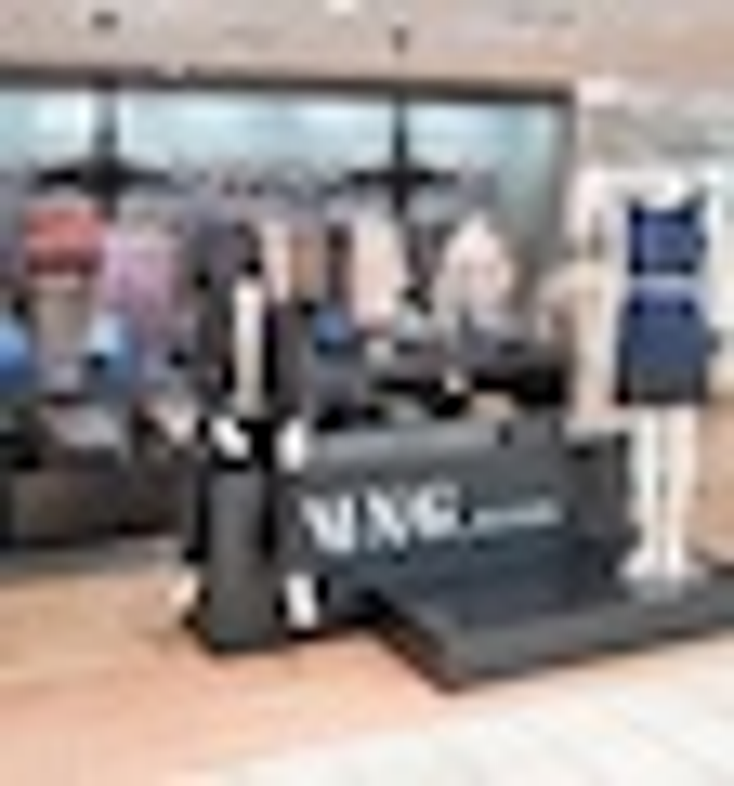 Licensed apparel becomes a driving force as sales trend upwards.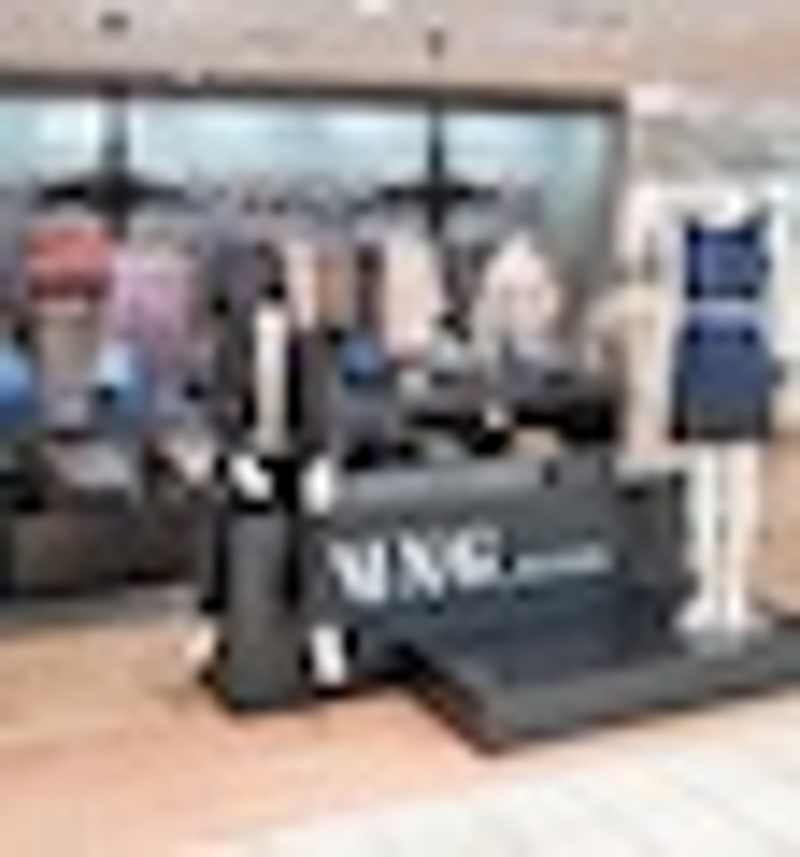 After a few years of detouring past apparel to electronics and other categories, consumers started freshening their closets, especially during the past holiday season. As part of that trend, many opted for more licensed offers.
According to the National Retail Federation, retail industry sales for December rose 5.3 percent unadjusted year-over-year and 0.5 percent seasonally adjusted from November. As a result, preliminary 2010 holiday sales, which combine the full months of November and December, rose 5.7 percent to $462 billion, surpassing NRF's forecast of 3.3 percent. This represents the best holiday sales gain since 2004 when holiday sales increased 5.9 percent.
Apparel was a strong component of the gains, buyers say, giving the nod to licensed merchandise in particular as consumers looked to iconic names from their youth, a favorite TV show or a revered sports team. Indeed, licensing has helped lead merchants out of the doldrums to the point that retailers such as Kohl's, JCPenney,
Old Navy, Wal-Mart and Target are boosting assortments.
"The mood is strong," confirms Howard Loevner, president of Trau & Loevner, Inc. "Retailers are giving more real estate to items like t-shirts and they've gotten savvy, putting out better quality merchandise than five years ago." The trends are encouraging many firms to add more properties or to break into new categories.
NPDGroup data shows that overall apparel sale declines have been stabilizing, but have not been restored to pre-recession levels. U.S. dollar sales for 2010 were down 0.2 percent to $190.5 billion. During 2009, the market had dropped 5.1 percent. Women's wear had the strongest showing in 2010 with a sales uptick of 1.2 percent, while the men's sector slipped 0.6 percent. Children's fell 2 percent. Retailers suggest to
License! Global
that licensed apparel showed more robust gains than the overall market.
Cotton Woes
Despite the improvements in the outlook, both manufacturers and retailers are concerned about the rising cost of goods, which could put pressure on suppliers. Many are the first to admit they can't raise prices much higher, meaning a compression of their profits. In particular, cotton prices are escalating making it harder for firms to provide the value retailers have come to demand. Cotton prices have soared from a confluence of bad weather, a recession that cut back on demand, flooding and even draughts in production areas. Still, the industry welcomes the loosening of purse strings. In turn, many new apparel properties are being launched, with many for the first time at MAGIC, Feb. 14-16 in Las Vegas.
The Trend Forecast
David Wolfe, creative director for The Doneger Group, sees "an end of black as the dominant in fashion." Although there are prognosticators touting white as the new black, Wolfe is more bullish on the emergence of color in future collections, a trend sure to increase sales.
"Color," says Wolfe, "will move more merchandise."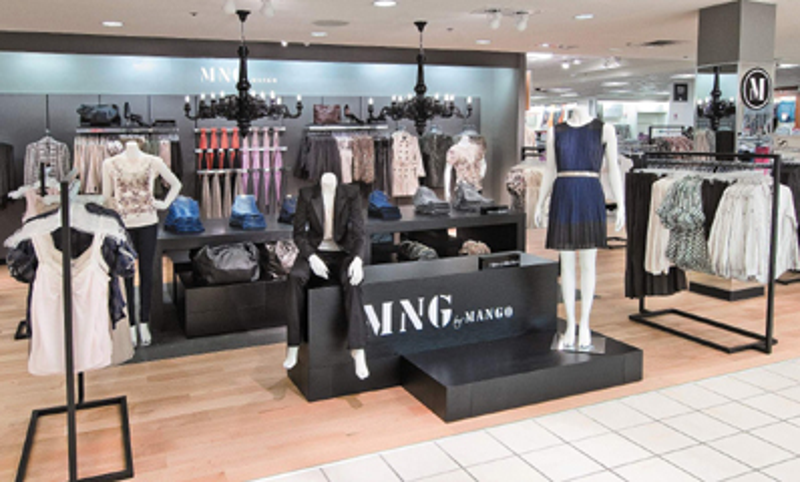 With the recession having humbled lifestyles, there is a move to minimalism.
"Women's fashion will vary less from season to season with subtle design changes, reflecting what has been traditional in men's," says Wolfe.
New looks will come through use of new materials, whether they are environment-friendly or offer a technological innovation such as solar panels providing juice for electronic devices.
"Every type of style has already been done, so the future will be changed with the use of new textiles," predicts Wolfe.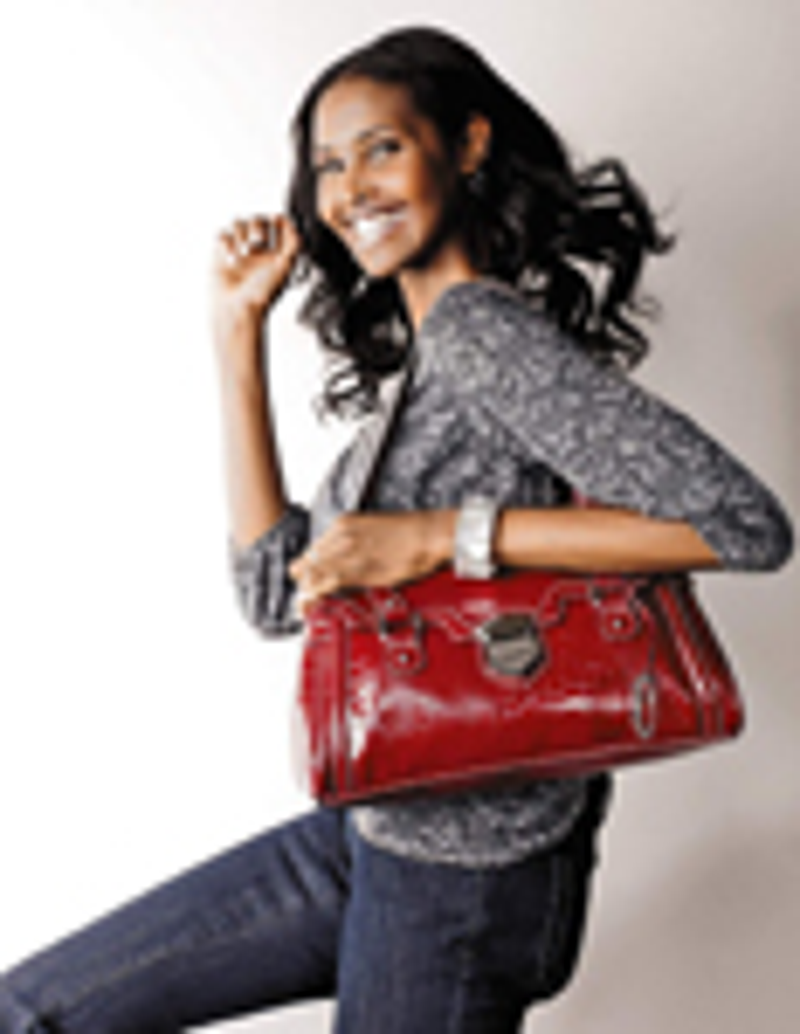 And new print technology using digital processes will produce a wider array of fabric patterns than ever before. With the fashion sector bruised by the recession, retailers are eager for merchandise that is "pre-edited," he says.
SKU Rationalization Favors Licenses
With that in mind, licensed brands will continue to grow in importance.
"It is a means to handicap an overcrowded field. At least it gives retailers and consumers something that stands for something. For example with J.Lo items, you at least have a hint that it represents [celebrity Jennifer Lopez's] style and she had something to do with it," explains Wolfe. "There are too many brands that have no identity."
Wolfe sees a wide spectrum of opportunity because "our celebrity obsession is starting to fragment by age groups." Betty White, he points out, now has a calendar and a t-shirt and sweatshirt line.
Overall, says Wolfe, "The world is ready for the rediscovery of good taste. The establishment is poised to aspire upward instead of aspiring downward."
As far as licensing in particular, Loevner said he expects characters, vintage and corporate logos to keep grabbing consumers. A few he singled out include Dr. Pepper, Popeye and Snoopy.
At Beverly Hills Polo Club, rumblings that consumers are once again looking for luxury names are stoking the fire. Just by the nature of the name, the trademark is identified with quality and status in the apparel industry. Beverly Hills Polo Club was originally conceived in the U.S. as a novelty logo silk screened on basic sweats. Because of the tremendous response from consumers and the retailing community, the company says, it has developed into a fashion line.
"Luxury is leading the way," says Arnold Aronson, managing director of retail strategies at Kurt Salmon Associates, as more upscale retailers and brands battle back against discounts.
Finally, retailers noted the MAGIC meeting continues to evolve, identifying key niches in the business such as adding the new skate and surf show, Ride Unltd.
Retailers and Manufacturers Deepen Licensing Moves
Several retailers are making a bigger statements with licenses, often seeking exclusives or making a larger impact in the store.
JCPenney, for example, has been successful in its use of proprietary labels. Sales of its private label and exclusive brands represented 54 percent of total merchandise sales in 2009, up from 49 percent in 2007. In its report for December, sales of its St. John's Bay and Liz Claiborne cold weather wear (both exclusives) were major contributors to its comp store sales gain of 3.7 percent.
In 2010, JCPenney went on a signing spree on deals for brand exclusives. Along with the widely touted Liz Claiborne business, it brought in MNG by Mango in a shop-in-shop concept as well as the Olsenboye junior collection from Mary-Kate and Ashley Olsen. These complement the company's numerous private label trademarks – Worthington, east 5th, a.n.a. and The Original Arizona Jeans Company – and offer distinctive labels to customers.
Neil Cole, the chief executive officer of Iconix Brand Group echoed that thought when he spoke before analysts from Credit Suisse just before the holidays. Iconix properties (which it manages rather than produces) include Mudd, Candie's, Rampage, Material Girl, London Fog, Badgley Mischka (featuring a new campaign with Rumer Willis) and Peanuts. Cole expects a huge push this year behind Peanuts, which is celebrating its 60th anniversary.
"Peanuts is an evergreen property where we feel we can add more fashion," says Cole.
He says Iconix is definitely seeing interest form retailers to create licenses that feel like brands owned by the stores. This "direct to retail" model cuts out middleman costs and allows Iconix to "focus on the branding side of the business," he explains. There are about 27 brands under the direct to retail model such as Macy's Material Girl. The direct to retail format is especially strong, Iconix executives add, in basics such as Starter socks or Fieldcrest towels.
Stomping Into New Ground
The uptick in interest in licensing has some firms branching out into new categories. Footwear maker Skechers USA, Inc. has been striding into new territory. The brand already has its sporty image on a licensed children's apparel line available at JCPenney and a luggage and travel collection made by Olivet International.
The company is clear that this is only the beginning. Paul Flett, senior vice president of licensing for Skechers, says there are plans underway to introduce Skechers into numerous other categories.
"We are talking to several partners across apparel, head wear, swim and underwear categories right now for 2012 introduction." Flett says he sees a strong match with segments that present sportswear and lifestyle items. He anticipates apparel will become a growing and significant piece of the business. "This is a big initiative for us. We are excited."
Authentic Brands Group has some new star properties. In January Authentic Brands Group chairman and CEO Jamie Salter, in conjunction with entertainment firm NECA Inc., acquired the intellectual property of Marilyn Monroe. Salter says the deal with Anna Strasberg, widow of Monroe's acting coach and mentor Lee Strasberg, was worked out over seven months of talks. Strasberg has retained a minority interest in the business. The first of numerous licensed products will emerge later this year beginning in personal care, cosmetics and some holiday apparel.
"There is existing product on the market now and you will see new products from us – the new owner and new licensees – trickle into the market beginning in the fourth quarter as we transition, and to our style guide," says Salter.
Next up will be accessories and handbags in the first quarter. Apparel will further expand into sportswear and high fashion, adds Salter. "The major launches will be in spring 2012," he says.
Other merchandise categories underway include home goods, fragrance and jewelry. Salter declined to name the partners.
"We are targeting a mass to mid-tier retail market," says Salter, who believes the existing Marilyn Monroe merchandise does not honor her image. "There are souvenirs, a lot of smaller products – ashtrays, shot glasses, plates, all things like that. It is not elegant. Marilyn is beautiful. We need to make it that way and really build that brand image."
Most apparel pieces, rather than bold graphics, will likely have delicate touches. "I wouldn't expect a dress with her face on it," stresses Salter.
Salter has already had success in the marketing of deceased celebrities, a segment getting lots of attention recently with the sales of Michael Jackson merchandise. Managing the business of reggae legend Bob Marley, Salter has put the musician's likeness on numerous apparel items such as t-shirts, tank tops, wallets, hats and belts. "We felt that if we could get a hold of Marilyn, we could unlock a ton of value," he says.
Although there are caveats, 2011 looks promising for apparel and licenses that appeal to consumers with the right name and a level of quality that helps elevate the business.
Subscribe and receive the latest news from the industry.
Join 62,000+ members. Yes, it's completely free.
You May Also Like
Loading..