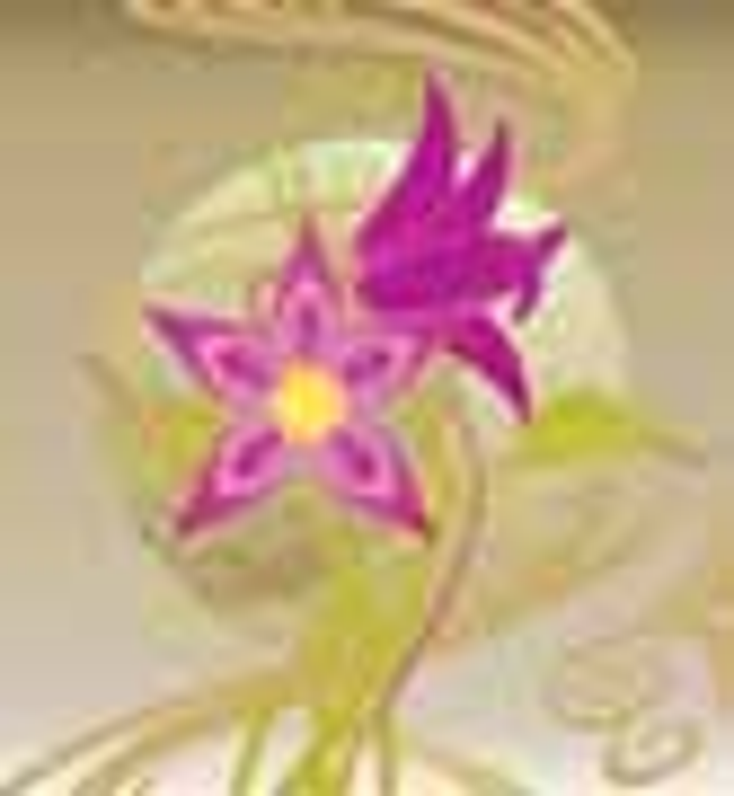 ]>
Conventional wisdom holds that golf is a game of inches, but the market for links-related licensed products continues to grow by leaps and bounds. Golf manufacturer DMI's sales of licensed golf merchandise grew 13 percent last year and 25 percent over the last four years, according to Paul Branlund, director, licensed products, DMI. The Collegiate Licensing Company's (CLC) collegiate golf category has grown more than 200 percent in the last four years. By the end of 2006, Callaway Golf expects to hit $1 billion in sales for the first time, with $4.5 million in licensed product sales, reports Seth Aikman, channel manager, licensed products, Callaway Golf. PGA TOUR's domestic licensed business has tripled since 2003; it now is approaching the $1 billion mark in global licensed goods sales, says Leo McCullagh, vice president, retail licensing and consumer marketing, PGA TOUR.
There certainly is no shortage of potential consumers. Golf ranked No. 14 out of 100-plus sports in terms of overall
participation in 2004 with 30.1 million participants ages 6 and older, according to the annual Superstudy of Sports Participation conducted by American Sports Data, Inc. "The key to any product category is passion and affinity," says David Kirkpatrick, vice president, non-apparel marketing, CLC. "And golf and collegiate licensing are a good fit." Golf accessories have been driving the collegiate business in the last few years, Kirkpatrick says, but today college crests are appearing on a range of products including putters, headcovers, valuables pouches, and golf cart bags. Meanwhile, in an effort to leverage Americans' love affair with the greens, the PGA TOUR has evolved into a lifestyle brand, extending into co-branded apparel, PGA TOUR Superstores, family restaurants, wine, and more. The PGA TOUR's expansion plan emerged after 10 to 11 years of traditional licensing with a focus on apparel, accessories, and video games, McCullagh says. "The PGA TOUR doesn't have teams or jerseys or the right to its players' images, except for TV," he explains. "It just licenses the equity of the PGA TOUR brand, which stands for all that's good about golf, such as integrity and honesty. As a nonprofit organization, we don't have a large resource base, and we are conservative and risk-adverse. So before embarking on any ambitious projects, we needed to figure out who our customers are, where they live, how to best reach them, and how to get them more interested in the PGA TOUR."
A co-branded strategy seemed to be one logical answer, enabling PGA TOUR retail partners to order the brand they wanted together with the PGA TOUR marks. The PGA TOUR partnered with Perry Ellis, which launched the PGA TOUR brand on a line of apparel at JCPenney two years ago. Now in 550 doors, the product is selling through well, according to McCullagh, and JCPenney is using it as the centerpiece in its initiative to bring bigger brands to its customers. "We plan to add accessories through other licensees as the program gets more entrenched," McCullagh says. Next, the PGA TOUR turned its attention to retail. It already had its own licensed stores for more than 12 years (including 41 PGA TOUR shops in airports), plus the PGA TOUR Stop (the flagship store in St. Augustine, FL), but there was more room to grow. A group called Golf & Tennis Pro Shops approached the PGA TOUR to do off-course retail, looking to create the equivalent of mass pro shops for golf and tennis. The PGA TOUR Stop licensee wasn't interested in going national, McCullagh explains, so the new partner came aboard. Golf & Tennis bought three stores in Myrtle Beach, keeping two and closing one, and then opened three new stores in Atlanta, calling them all PGA TOUR Superstores. "The stores are 65,000 square feet," McCullagh says. "You can spend the day there—take lessons, practice your short game and putting, get fitted for clubs, and buy just about anything related to golf. They're licensing destinations. It's like Costco—you can't go in and just buy one thing."
Each of the stores has eight to 10 PGA professionals on staff (on salary, not commission) to give lessons at half the cost of a country club. "Their goal is to get people interested in golf because they want them to be lifelong customers," McCullagh says. "Women and children, in particular, are coming back much more frequently because they're not intimidated." PGA TOUR Superstores are different from other golf retailers in terms of their size, product selection (including clothing, shoes, home décor, furniture, and golf carts), and method of display, says Bill Hamlin, founder and CEO, PGA TOUR Superstores, and a former Home Depot executive (another former Home Depot exec, Gorge Cora, is executive vice president, merchandise, and CFO of the PGA TOUR Superstores). All apparel product is on hangers, not folded. This means sales associates have more time to focus on selling rather than straightening up product. There is no inventory in the back, so sales managers can see right away if supplies are low. "We created the environment based on our Home Depot experience and golf experience," Hamlin says. The PGA TOUR Superstores don't market themselves as the lowest price, McCullagh says, but consumers will get a fair price because of the volume. "Sales at PGA TOUR Superstores are higher than the industry average for off-course retailers per square foot," McCullagh notes. "Margins are higher because they're renting big-box stores that have been abandoned, so they get them for less. Based on the five stores, if the sales patterns continue, within three years, they'll be the largest golf retailer in the U.S. and probably the world." Plans are now afoot to roll out the PGA TOUR Superstores nationwide. Next up is Dallas, probably followed by Phoenix, McCullagh says. Hamlin adds, "We'll open another store in the fall, probably four to six more next year. Ultimately, there isn't a major city that won't have multiple PGA TOUR Superstores." Three months ago, the first PGA TOUR Grill opened in Rockville, MD. Located in front of the Congressional Plaza, the 9,300-square-foot freestanding building has a hostess stand shaped like a tee in the foyer. The right-hand side is the 19th Hole Bar with a black granite top and the PGA TOUR logo etched in the mirror. A 35-foot mural on the ceiling depicts the 17th hole at Saw Grass. McCullagh calls it "a mid- to upscale family dining experience, not a sports bar or an eat-tertainment place like the Hard Rock Café. It's about good food, good value, and good service with an understated golf theme." McCullagh says the organization had been "kicking around this lifestyle marketing endeavor for a dozen years, but we couldn't get the formula right. But now we've brought together the best experts in real estate, architecture, staff management, and cooking. Our partner is a group of individuals who formed a company called TOUR Dining Concepts, headed up by Steve Troese." The terms of the deal call for the grill to be open satisfactorily from March through September 2006. Then the concept will roll out across the country to 50 locations. The PGA TOUR Grill sells PGA TOUR wine, the result of a partnership with Bermuda Triangle Ventures, a consortium of individuals with backgrounds in the wine industry. The principals include a master wine maker, Brian Zealear. "BTV goes out and finds the best wine available from small and mid-size vintners in California," McCullagh explains. There are three different price points and labels: Players Sellers—three offerings including a chardonnay, merlot, and sparkling wine for $12 to $18; Champions Select—including a sauvignon blanc and red zinfandel, $18 to $30; and Commissioners Private Reserve, including a chardonnay and cabernet, $35 to $45. "This year, we will add at least another six varietals, depending on what grape or juice the consortium procures," McCullagh says. The consortium lined up distribution in 40 states through a national distribution network. It's now starting to come into the Florida market. Two or three wine specialists are carrying it at retail and in restaurants including Fleming Steak House in Arizona. They're following the TOUR, starting at tournaments in Hawaii, the West Coast (Pebble Beach, San Diego), and Arizona (Phoenix). The wine is not in mass distribution in liquor stores. "It's still too small, and we want to position the product and brand as special," McCullagh explains. For young golfers, the First Tee/PGA TOUR license with Wal-Mart supports the retailer's sponsorship of the First Tee at Pebble Beach Championship for juniors. Aimed at introducing golf to children, the First Tee program has reached more than 1 million kids. A golf-in-school program ties into the PE program and is expanding rapidly. The PGA TOUR recently licensed kids' clubs, which hit more than 2,000 retail doors in April. Royalties support the First Tee initiative. The PGA TOUR continues its license with Ty Inc. for Beanie Babies that wear the organization's "Giving Back" logo and support its charitable initiatives through each sale. Since June 2004, nearly half a million "Chari-Tee" Beanies were sold, "and proceeds from these sales were added to the overall effort of the TOUR and the tournaments, helping us to hit the $1 billion milestone in all-time charitable donations in late 2005," McCullagh says. This year's Beanie, TOUR Teddy, is available at Ty authorized retailers and PGA TOUR merchandise venues. Internationally, the PGA TOUR brand relaunched in Japan a few years ago, and the brand now is seeing growth there and in Korea, Canada, and the UK. The PGA TOUR is telecast in 180 countries; the Players Championship now reaches 110 million homes in China after the PGA TOUR inked a deal with state-run TV stations there, McCullagh says. The organization also assigned the World Golf Hall of Fame license—celebrating the history of famous players—to agents in several different countries. Par for the College Course
After watching the growth in the golf industry carefully, CLC developed in 1999 a buyer's guide, "Collegiate Links," which showcased 15 to 20 licensees, and sent it out to hundreds of buyers in the golf-specific channel. Originally, the items were sold in college bookstores and sporting goods stores, but around 2000, these items started moving into golf retailers such as Golf Galaxy and Edwin Watts, CLC's Kirkpatrick says. Today, the PGA TOUR Superstore has "an unbelievable collegiate display—probably 25 schools are represented with more than 20 different products," Kirkpatrick notes.
Now consolidated into four brands—Callaway, Top Flight, Ben Hogan, and Odyssey Golf—Callaway Golf sells to green-grass golf shops (15 to 20 percent of licensed sales) and bookstores (15 to 20 percent of licensed sales) with the remainder of licensed sales split between golf-specific stores, big-box retailers, and sporting goods stores. The company is trying to increase its distribution into gift-type retailers with its licensed products, says Aikman.
Callaway Golf works with CLC for collegiate merchandise such as custom putters, valuables pouches, custom team balls, and towel gift packs. Callaway launched its collegiate licensing program last year with licenses for 44 schools. This year, it has 59 NCAA schools. "The schools we select are based on sales data CLC collects on apparel, accessories, etc.," says Callaway's Aikman. "We only had the NCAA license for seven months, and it now represents 50 percent of our sales." A golf bag offering for NCAA is on tap in a month or two. Aikman says the top-selling schools for Callaway Golf are the University of Texas, Duke, Carolina, Georgia, all Florida schools, and Alabama.
"For the college license, we're focusing on custom balls, putters, bags, and accessories," Aikman says. The Callaway name also is licensed-out on travel accessories, footwear, eyewear, and apparel, and Aikman says the company is always on the hunt for new categories.
Some 90 percent of DMI's licensed merchandise is collegiate. "We have only sold collegiate merchandise over the last 15 years," Branlund says. "We now are looking at NFL and MLB licenses, but collegiate is where the majority of our focus will be." DMI's biggest sellers are golf bags (suggested retails, $199 for a cart bag and $129 for a stand bag), mascot headcovers ($34.99), printed towels ($14.99), and divot tools ($11.99). This year, the company is launching a new headcover.
Going forward, "we feel there's more opportunity for growth in equipment such as collegiate putters and drivers," CLC's Kirkpatrick says. "We also are hoping for companies such as Callaway Golf to tap into their stable of athletes as most of them played golf in college. If we can get these athletes to tie back to their universities and use licensed collegiate equipment, it could open a whole new category."
Subscribe and receive the latest news from the industry.
Join 62,000+ members. Yes, it's completely free.
You May Also Like
Loading..