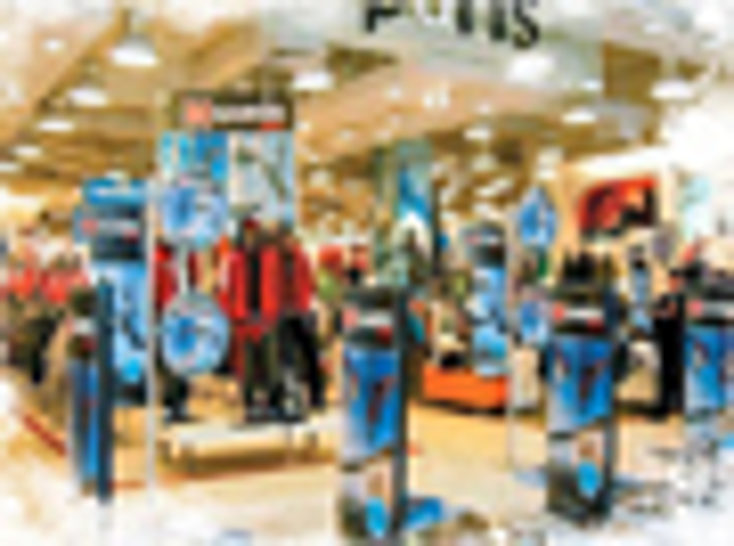 ESPN's X Games franchise expands internationally with new licensing deals and brand extensions.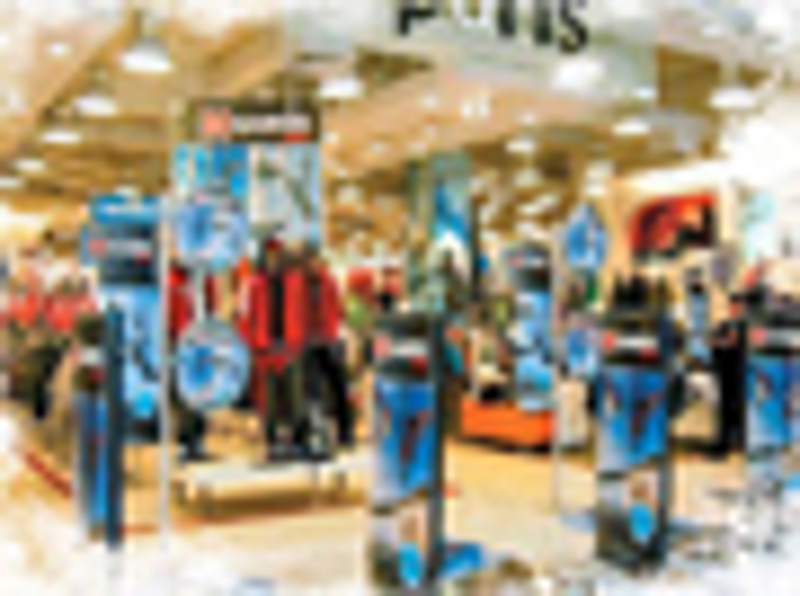 EXPN.com
, the definitive site for action sports fans, and to consumer products such as X Games bikes, protective gear, skateboards, and DVDs.
From South America to Canada to Europe and Japan, ESPN's X Games brand continues to make inroads with products ranging from apparel to sports equipment and toys. The franchise was created in 1995 as part of ESPN Original Entertainment—X Games, Winter X Games, and All Access are just some of the original action sports programming currently shown on ESPN and ESPN2. In addition to the two U.S.-based events, ESPN has held X Games competitions and demonstration events around the world including Dubai, Thailand, Brazil, Mexico, Korea, Malaysia, China, and Spain. The global franchise has also expanded its reach to
That international reach is crucial to ESPN Consumer Products' plans going forward. "Right now, international is about 10 percent of our business," says Francisco Arenas, director, international consumer products. "Within the next two years, we
expect that to grow to 30 or 40 percent."
Much of that growth will be tied in to the increasing number of X Games events worldwide. For instance, X Games events have been confirmed for Sao Paulo, Brazil, for April 2008 and Shanghai, China for May 2008, while a December event in Dubai attracted record crowds of more than 30,000 spectators. "The first X Games competition in the Middle East was held at a new venue—Dubai Festival City—and treated fans to high-quality action sports over the three-day period," says Arenas. "The event received a tremendous amount of press, including coverage in two Time Out Dubai magazines and a front-page article in one of the major dailies."
Taking It to Retail
With the U.S. success of its X Games branded apparel line by Total Kids Wear at Wal-Mart, ESPN Consumer Products decided to re-enter Canada last year with an extensive deal at leading retailer The Bay's 71 stores. The Canadian X Games apparel program will expand during 2008 with four replenishment programs instead of two in kids, plus sleepwear and underwear, and other categories will launch. According to The Bay, X Games proved to be the best new brand last year for kids at its stores and overall, one of the best ever to launch there. Overall sales are higher than 70 percent with no markdowns.
With that success, Arenas says that a test is planned to launch a young men's apparel collection at The Bay's flagship stores and a promotion is in the works this spring to support the new apparel collections in which X Games sporting goods will be the awarded as prizes.
Another North American success story for X Games was late 2007's introduction of the Snow-Moto X, the newest X Games vehicle designed for the property's top demographic of teen boys, and featuring aerodynamic body style; front-flex suspension for a smooth ride; Pro-Grip steering for a real Moto X performance; metal full-function snow brakes for quick stopping action; and a 20-inch metal frame mounted on a poly-slick tri-ski platform.
"Snow MotoX in Canada was a small test in Sam's Club," says Arenas. "It was very successful and sold out in a matter of weeks. Our licensee is working on 2008 expansion plans, which look promising based on the success at Sam's Canada and Wal-Mart in the United States."
Worldwide, ESPN Consumer Products has X Games partnerships with retailers in Japan (Sports Authority), UK (Toys "R" Us), and Brazil (Lupo), with more global deals being signed all the time.
"We're reaching out to new markets," says Steve Cipolla, vice president and general manager, ESPN Consumer Products. "For instance, we're partnering with [parent company] Disney to build on investments in China, tied in to our X Games event being held in Shanghai.
"International expansion is a top priority for ESPN overall," he adds, noting that it will be accomplished through events, TV, online, magazines, and consumer products. "ESPN is a lifestyle brand, and our goal is to bring that lifestyle to life. We're here to serve our fans."
Subscribe and receive the latest news from the industry.
Join 62,000+ members. Yes, it's completely free.
You May Also Like
Loading..