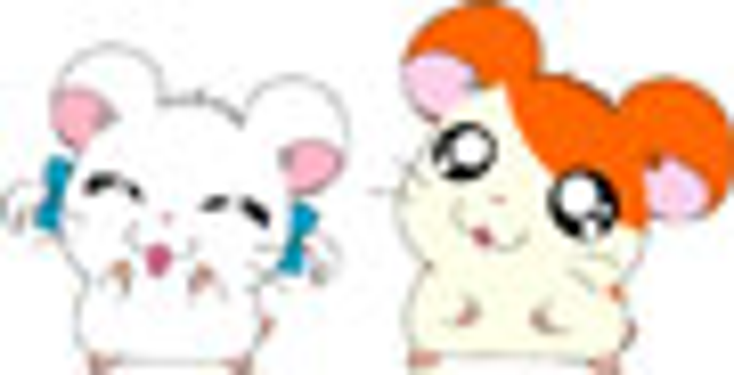 ]>FROM THE EDITOR
Forgive me for boasting...but this month I'm really going to have the first word. With this issue; our three days of
Show Dailies;
our
Art of Licensing
supplement; and our first-ever resource directory,
The 2004 Black Book
, the publishing team of
License!
delivered more than 600 pages to the licensing industry. What's more, we delivered many of the stories you will find on the pages of this issue exclusively. I consider it further testament to the constantly growing and evolving business of licensing.
While we explore a variety of trends in each and every issue of
License!
!, this issue takes trends one step further. First, as it has become increasingly difficult for editors in a variety of trades to get the retail scoop from the source-as competition soars and they often don't want to tip trade secrets-we've taken a completely new angle: retail analysts. Beginning on p. 44, analysts compare and contrast public information and statistics from mid-tier retailers, specialty,
and mass merchants and provide evaluations of those channels individually. Then, statistical research company NPD Group provides the latest data for video games and toys, and the role (and force) entertainment plays in those categories, exclusively for
License!
. Exciting news for Disney Consumer Products, which has consistently ranked No. 1 on our annual list of Leading Licensors: Walt Disney Pictures and Walden Media will bring to life C.S. Lewis' most legendary writings, "The Chronicles of Narnia." First for the companies in the series is famed tale "The Lion, The Witch and The Wardrobe." As it will be a live-action, CG animated film, Disney Consumer Products aims to deliver bigger news: Beyond its stalwart franchises, the consumer products arm is very much back in the film business. Turn to p. 98 for the exclusive story on
The Chronicles of Narnia's
rich world for merchandising. As we visit a variety of trade shows throughout the year, we have indicated on our pages what properties possess licensing and merchandising potential. This month, we revisit some of those Editor's Property Picks to see if our eye for licensing is on the ball. Learn how some of these properties have grown in licensing and broadcasting by turning to p. 104. The licensing industry gets a heads up on the pet and jewelry industries, as they individually offer new channels of distribution and new main floor opportunity, respectively. Plus, a look inside the collegiate sports licensing industry and tips on how to stay abreast and ahead in this growing market. There's so much more...a look inside the Culinary Institute of America's new food service branding program, a salute to LIMA Hall of Fame inductee DreamWorks' Brad Globe, a look at classic characters and the power of promotions, fashion and home trends...Someone please stop me. As we practice what we preach here at
License!
, we, too, have brand extensions.
The 2004 Black Book
-being delivered to retailers-was our newest. From November 2 to 4 in Miami, FL, we'll bring yet another extension to the industry: link (Licensing International Networking Conference). An executive-level summit that will speak to subjects such as the State of Retail, Marketing to Demographics, International (with a focus on Latin America), Promotions and Co-branding, and Financial. Via our e-mail newsfeed and
, you'll receive up-to-the minute details. Have a fantastic Licensing Show...and happy reading!
Subscribe and receive the latest news from the industry.
Join 62,000+ members. Yes, it's completely free.
You May Also Like
Loading..