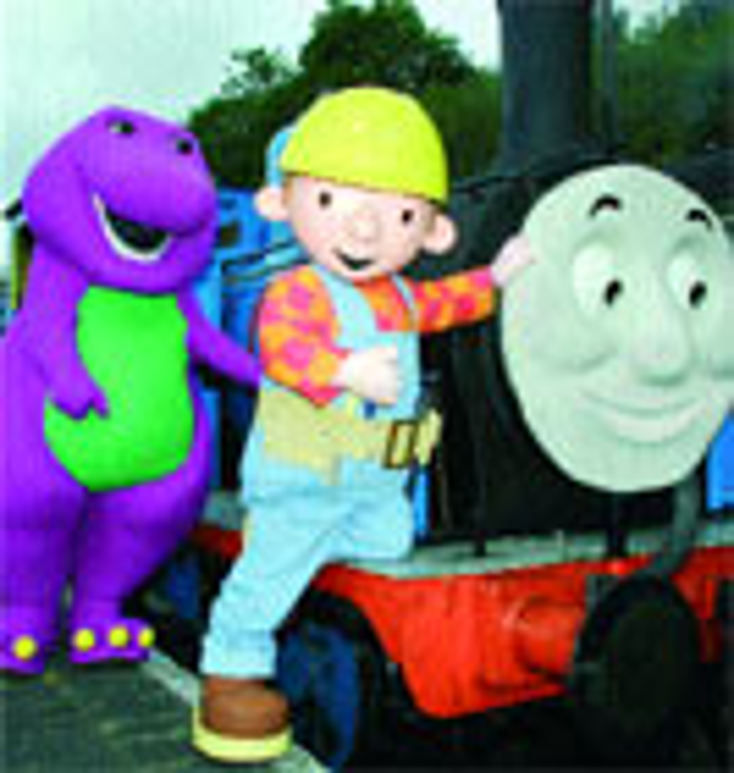 ]>Can the market bear two New York-based Toy Fairs…both at the vendor and retail levels? From what we've heard, optimism is in the air. No, it's not the reports of the economy on a potential upswing or that in the end most retailers fared well this holiday season…although that news is hopeful. It was that "unexpected" turnout for the first-ever Mass Market Toy Expo, held in October 2003, that has sparked such enthusiasm. Those we spoke with about the new market say, "real business was done" and "the market's timing was right," and others relished the fact that "no press was allowed." It's taken some time, but License!'s editorial team has gotten over the latter (a long holiday mellowed us). But all this optimism and good commentary about an additional toy market has left me wondering -- what will become of the traditional annual February Toy Fair? So, I asked, as did Contributing Editor Dawn Wilensky. The answers varied: Some believe the pre-Toy Fair in October afforded them early product feedback from retailers (a welcome change to product manufacturing schedules), and they are now ready to show final product in February to all types of retailers, particularly specialty stores that were not out en masse in October. Others say the October time frame is key for decision-making, and the February time frame is often a day late, dollar short. While you'll always get two sides to every story, the real question is: Is there a real need for and can the market bear two New York-based Toy Fairs…both at the vendor and retail levels? Pressure, pressure, pressure…this month's Toy Fair will tell. Speaking of the future in toys, considering press is allowed to learn at Toy Fair of the latest, hottest, newest toys to hit shelves, turn to p. 32 for our annual Total Toy Focus, which offers a sneak peek from both licensees and licensors. Following Toy Fair, many of us head to Las Vegas for MAGIC. Appropriately, this month, License! launches xtension: For the Business of Fashion Branding, a special supplement devoted to the business of extending fashion brands into a variety of categories. A twist from our traditional coverage, Xtension (which will appear in both February and August) offers fall/winter color and accessory trend predictions for men, women, and children, plus a discussion with a marketer who describes what works and what doesn't in fashion brand extensions. Because crossover from one category to another has always been the crux of License! magazine, this supplement will aid you, too. Also, this month, we introduce our newest addition to the License! editorial team: Alyson Grala joins us as assistant editor. Alyson received her BA in English literature from Mary Washington College, and previously worked as assistant editor at First Vision Media Group, Inc., publisher of Vision Care Product News, Optical Lab Products, and Eyes for You. Alyson will cover our interactive and publishing categories and compile Licenses Granted and Available Now and Who's News. She can be reached at (212) 951-6743 or
[email protected]
.Since we're on the subject of categories covered by our editorial team, here's a recap: Regina Molaro covers art and fashion; Dawn Wilensky covers character; Alyson Grala covers interactive and publishing; Lorri Freifeld covers sports; and I cover brands and entertainment. While you'll probably take note of categories covered individually, as always call me at (212) 951-6707 or e-mail:
. Have a fabulous Toy Fair and MAGIC.
Subscribe and receive the latest news from the industry.
Join 62,000+ members. Yes, it's completely free.
You May Also Like
Loading..