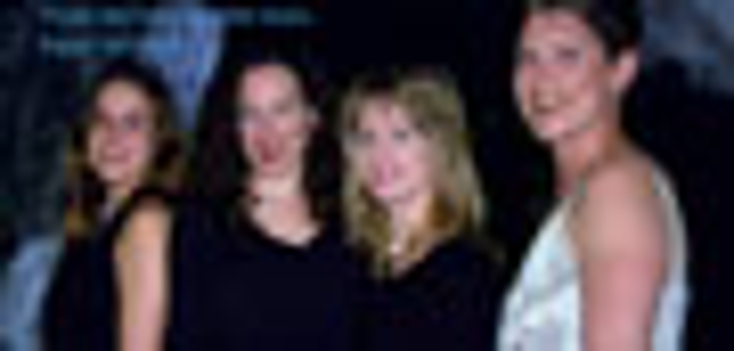 ]>
Ending 2004 on a collective note seems apropos. Throughout the year,
License!
delivers the latest statistics and research that we can find or that we exclusively commission. In this Sourcebook, you'll find many of those informational tidbits—from our Industry Annual Report to 101 Leading Licensors to Fast Facts (from our Insider and Last Word pages) to a Salary Survey. In addition, each of our editors chose trends and property picks for all the categories we cover monthly. For your easy reference is a 2004 Editorial Index, listing articles and companies covered this year, and a comprehensive 2005 Trade Show Calendar. As many of you already know, LINK (Licensing International Networking Conference), held November 2-4 in Miami, FL, was a major success—thanks to you and your comments. We'll bring coverage of the event to our pages next month. This month, we close our issue with "comments" from some of the LINK keynote speakers.
As some of the latest research findings hit our desks at press
time, here are some other interesting snippets. TippingSprung, a New York-based brand consultancy, surveyed 2,659 branding and marketing professionals. Results from TippingSprung's first annual survey of brand extensions revealed which extensions are most effective, which have diluted the brand, and what makes some brands more extendible than others. Here, a glimpse:
Top Brand Extensions
(a total of 210 respondents):Apple iTunes online music store was named best overall brand extension with more than 47 percent. The Jeep stroller was first runner-up. Callaway Golf apparel was named best extension of a known brand into apparel with nearly 36 percent. Victorinox (Swiss Army) was first runner-up. Harley-Davidson footwear was named the best extension of a known brand into footwear with 37 percent, just ahead of Caterpillar claiming 35 percent. Donald Trump in
The Apprentice
overwhelmingly was voted best extension of a celebrity brand with 67 percent. Madonna was second with "The English Roses." Best high-end brand extending to mass market went to Isaac Mizrahi at Target Stores with 66 percent. Best brand extension to ice cream was won by Godiva with 44 percent. Most overdue brand extension was Mr. Clean for cleaning tools with 40 percent.
Worst Brand Extensions:
Hooters Airlines with 28 percent, and
Maxim
magazine hair color with more than 24 percent. Brand Extensions to Consider...Fisher-Price: day-care centers; Volvo: child seats and home security systems; Nike: water; Harley-Davidson: beer; Kleenex: nasal spray; Victoria's Secret: other indulgences such as chocolate.
We'll see you next year with a "tweak": As we officially launched a redesign of
License!
in January 2003, we've decided it needed a bit of design refreshing. Besides, new year, new changes, new challenges, new opportunities. From our team to your team, healthy, happy holidays.
P.S.:
MIPCOM Property Picks...
Bernard
(Synergy Media/BRB Internacional) and
Dragon My Funny Friend
(Big Tent Entertainment).
Subscribe and receive the latest news from the industry.
Join 62,000+ members. Yes, it's completely free.
You May Also Like
Loading..