Just as all the excitement of the London 2012 Summer Olympics starts to fade into memory, anticipation is growing for the 2014 FIFA World Cup in Brazil. During Brand Licensing Europe (Oct. 16-18 in London), Ralph Straus, head of strategy and brand management, FIFA, will be delivering the keynote that outlines the challenges presented by such a major sporting spectacular.
"The FIFA World Cup is the biggest single sport event in the world," says Straus, a claim he substantiates by revealing that "the 2010 World Cup was watched by 3.2 billion people–that's 46 percent of the entire population of the world, spread across every continent of the globe–including Antarctica. The 71,867 hours of coverage produced for the last World Cup would keep a single channel on the air 24/7 for over eight years."
Additional staggering statistics will form the first portion of Straus' three-part presentation illustrating the scale and scope of the FIFA World Cup. Straus will also discuss the emerging trends in
licensing programs for major sporting events, and how FIFA sees these reflected in Brazil 2014, and, to a lesser extent, Russia 2018, as well as FIFA's response to these trends in the future.
"There are three key drivers to our strategy," says Straus. "Firstly, you have to understand that, above all else, FIFA sees its licensing program as a global brand building exercise. Secondly, it is very important to us that our license program is sustainable, and this means building long-term relationships with only the best global licensees and retailers. Finally, we see licensing as a core part of our business and so we want to control every aspect of it. In 2010, some commercial terms were negotiated by a third party, and that presented us with certain challenges."
Illustrative of this new approach is the relationship between FIFA and Brazilian master licensee Globo Marcas, in which FIFA has implemented certain key commercial terms that will be imposed on all licensees. FIFA will deal directly with key retailers and licensees in the rest of the world, allowing them, in some cases, to source directly.
"There are a number of markets, for example China, however, that present particular challenges with which FIFA is not internally equipped to deal, and in these markets we will work with local agents, but, again, we will exercise control over all commercial terms."
Although Straus stresses that "the FIFA licensing strategy does vary from World Cup to World Cup, and the strategy FIFA is pursuing for 2014 is not the same as we pursued in either 2010 or 2006." There will be significant differences between South Africa 2010 and Brazil 2014. In addition to the changes already outlined, during Brazil 2014, FIFA will have a substantial online operation, he says. In 2010
FIFA.com
received more than 6 billion page views generated by 150 million unique visitors, a fact Straus describes as clearly representing a significant retail opportunity, and one that FIFA doesn't intend to miss out on.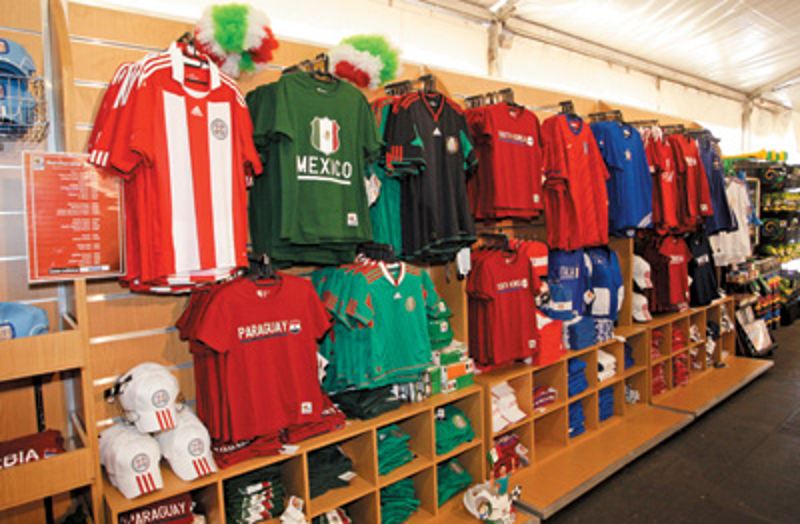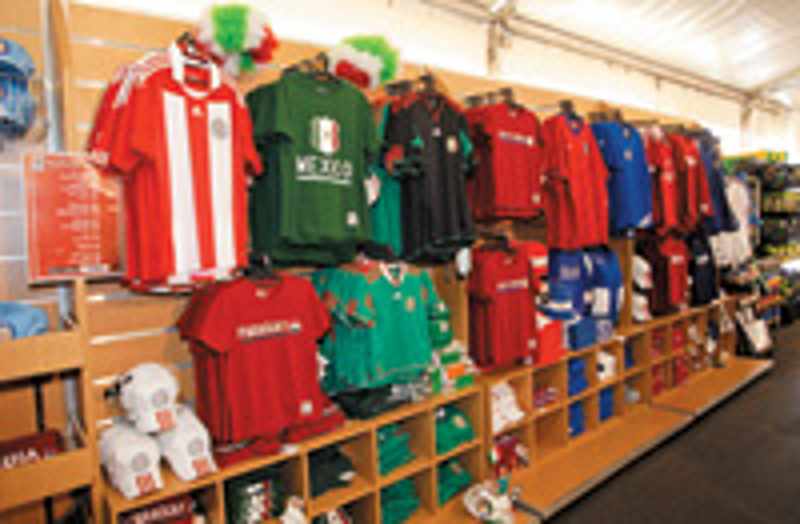 This will not be the first time FIFA has capitalized on spontaneous opportunities around World Cups.
In Seoul 2002, large screens were erected in public places in several of the host cities, attracting fans who quickly gave these sights an almost match-like atmosphere. In Germany in 2006, FIFA added these events into the official program, dubbed the FIFA Fan Fest. This event included designated areas in all 12 German host cities, and by 2010 the scheme had been extended internationally, with one Fan Fest in Sydney, Australia, attracting a crowd of 30,000 at 4 a.m.
"We are again planning a FIFA Fan Fest for every Brazilian host city, and are currently assessing the possibilities for another international FIFA Fan Fest."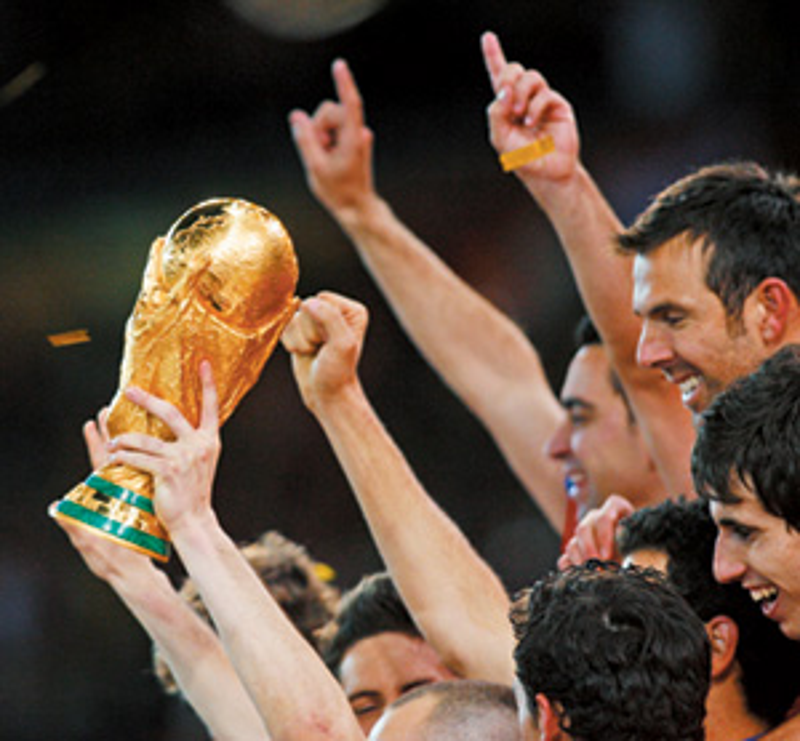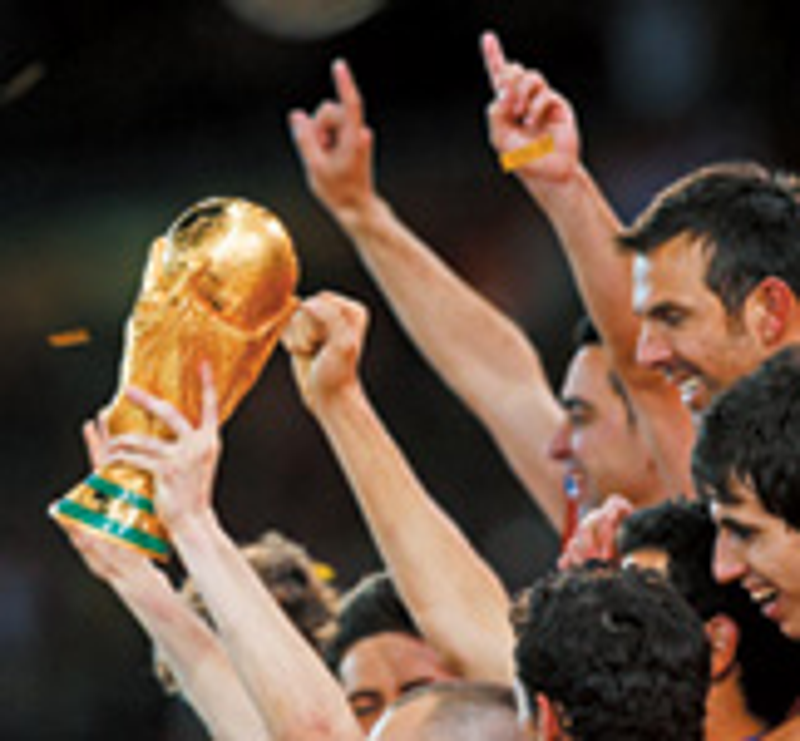 However, some things never change, and one constant is the brand protection plan, with three key reasons to do so:
It safeguards the brand, ensuring that logos are used correctly and that all FIFA World Cup products are safe and of good quality;

It protects FIFA's sponsors, rights holders and licensees, whose investments make the FIFA World Cup possible; and

It ensures that all licensees adhere to ethical business practices, which is why every licensee has to sign the code of conduct of The World Federation of the Sporting Goods Industry.
FIFA implements this strategy in a number of different ways.
"FIFA has an ongoing program of cooperation with customs authorities around the world monitoring the movement of counterfeit goods, allied to close internal oversight of all global IP registrations, and we also impose a commercial restriction area around all the stadiums in host cities, although this will not, of course, affect the ability of local businesses to continue trading. Finally, FIFA will resort to legal action–although we do see this very much as a last resort–and it is something we usually only do when we are satisfied that there was a deliberate and knowing intention to defraud FIFA."
The FIFA World Cup is an extraordinary and unique event offering licensing opportunities to match–and everything you need to know about both is on show at Brand Licensing Europe 2012.
Subscribe and receive the latest news from the industry.
Join 62,000+ members. Yes, it's completely free.
You May Also Like
Loading..