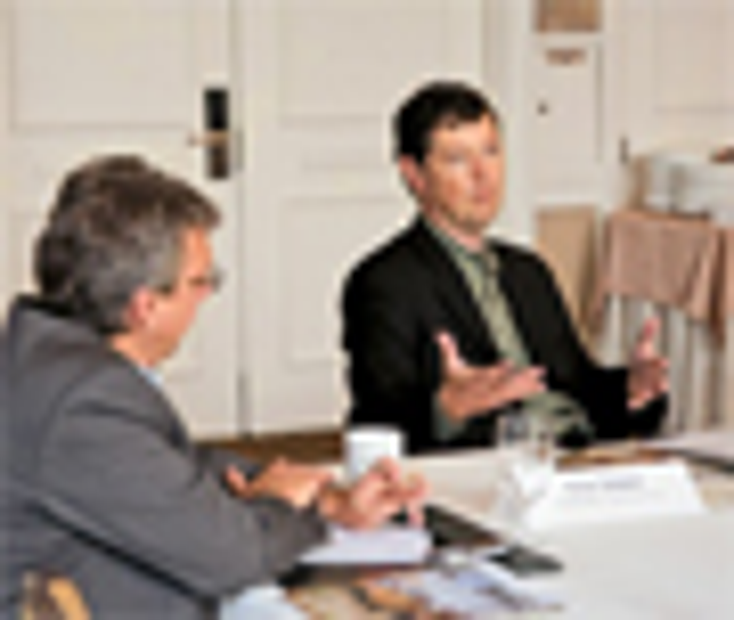 In Part 2 of License! Global's Entertainment Roundtable report, executives from leading film and TV companies offer their thoughts on the coming year and beyond.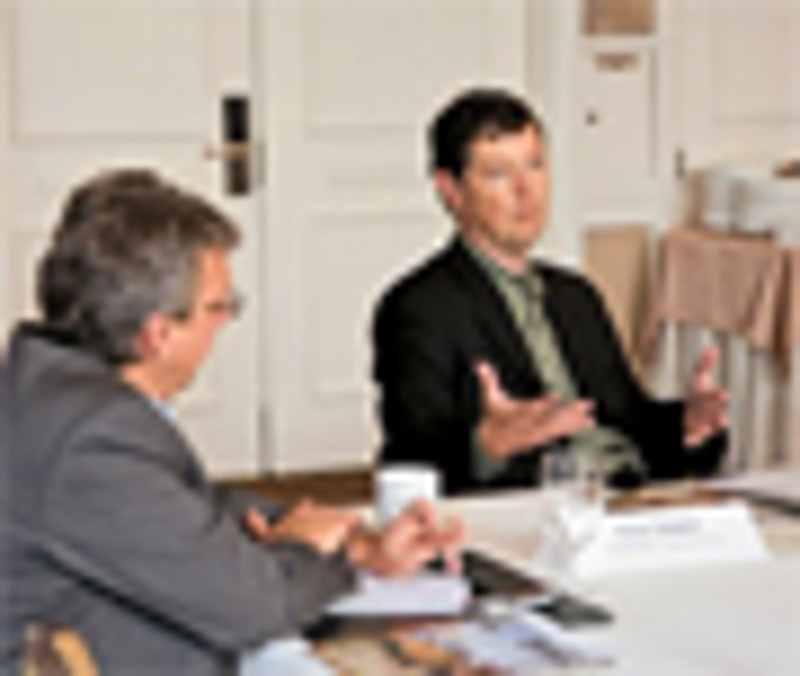 Participants included: Elie Dekel, Twentieth Century-Fox Michael Bartok, Paramount Licensing Travis Rutherford, MGM/UA Chris DeMoulin, Walden Media Ryan Gagerman, DIC Entertainment Sean Gorman, American Greetings Cynthia Money, Taffy Entertainment Toper Taylor, Cookie Jar Maura Regan, Sesame Workshop Ruth Ann Garfein, VIZ Media
License! Global
:
Take a look ahead to 2008 and 2009 and tell us what's on the horizon and what we can expect to see in the marketplace from your company and in the category as a whole.
Bartok:
What we really are looking to do in our group, which has been restructured this year [2007], was kind of doing a reintroduction to Paramount Licensing. Now we are excited because we have a good team, and for us it's really about taking advantage of the properties that we have available to us. I think our strategies sort of back into what our properties are. We were spending a lot of time on
Spiderwick Chronicles
—not just for the release that's happening in February, but we're
already looking ahead as there is going to be a
Spiderwick 2
in a couple of years and we are looking at how to navigate that. We have a Mike Myers movie coming out in June, which is his first new character since Austin Powers, and that is exciting.
Transformers
already has a second movie coming out in June 2009, and we do
GI Joe
that same year as well—both of those deals are with Hasbro, which has been a great partner for us.
Rutherford:
We've got some interesting things in the pipeline for the coming two years. The new
Pink Panther
movie arrives in February 2009 and the new animated series for "Pink Panther and Pals" launches in the spring. So we're excited about having enough content for the franchise and a window that we can continue to merchandise a classic program against, but it also gives us brand extension opportunities for a younger demographic.
We've also announced that we are doing some remakes of some of the library titles, which is where a lot of the focus is for some of the studios like MGM. For instance, we're doing a new
Fame
movie, which has been announced, and a new
Death Wish
movie. We're trying to figure out how to get one of our other core franchises,
Robocop
, reestablished and taken back out into the marketplace. Something like
Robocop
has to be done at a size and scale that is very, very meaningful to compete in the marketplace up against the Transformers of this world.
We've gotten a lot of positive response to a program that we are creating called Some Like it Hot and we partnered with CMG to gain the rights to Marilyn Monroe's likeness. We're actually partnering that with the underlying rights and have created a fashion brand that we are about to roll out in a global partnership of existing licensees through the CMG/MGM partnership, and it's proven to be taking some very interesting response in the marketplace.
And "Storm Hawks" is doing well on TV, so we are excited about the toy launching this fourth quarter.
DeMoulin:
I hate to use the "F" word—"franchise"—but looking at
Narnia
, we were really pleased with the initial success of it as a film with almost $750 million in box office and selling over 20 million DVDs. Still, it was a modest-at-best retail opportunity because people were being deservedly cautious. Now knowing the next one is coming out in May 2008 and the third one in May 2010—and the fact that we intend to make at least two more after that—allows us to go out and sort of have a steady build of trying more product categories and different retail approaches. We are trying to take a cautious growth plan with our partners at Disney to grow sustainable product categories for
Narnia
so that as each film and DVD comes out we won't have to go through these spikes and troughs, which is tough on retailers and on licensees.
Dekel:
It seems like 2009 is going to be the perfect storm of a tentpole every week. From Fox's perspective, we'll have
Ice Age 3
; a
Dragon Ball
movie; and a
Night at the Museum 2
. Throw in
Avatar
, which is a big James Cameron epic, and you see that as a moviegoer, it's going to be hard to figure out how to spend your weekends—let alone as a retailer figuring out how you're going to bet your inventory and your job on where to place your bets.
As we approach that time, it seems like we all are going to have to get really smart and strategic about how we manage not only our own programs, but how do we acknowledge this crowded market in a way that we all have a chance to succeed?
We're also looking at direct consumer models and e-commerce as another platform in which we can allow a film property to extend itself into merchandising product and as we see more and more film-based Web sites become more interesting and more engaging, we also see that as an opportunity to sell merchandise as well. I think that as we look at the challenges of retail, that is probably the ray of hope that we have—that we can establish more consumer transactional business using tools like the Internet.
Gagerman:
The global implications for DIC have become more meaningful over the years and we are expecting them to even become more meaningful. From a revenue perspective, international has been extremely meaningful, so we do now look at everything from a global perspective, not just the U.S.-centric perspective. At the same time, we're finding new ways to grow in the United States and we're developing new partnerships domestically to build those businesses and get our content out there, starting with CBS. But we're also going into new media and embracing the shift into digital and then internationally positioning ourselves in an even stronger way so that we can shift with local taste and trends. I think that our reorganization has enabled us to be even more limber in how we do that, by allowing our business managers in each region to have more control so that if on the TV side in one area is working where another is struggling, we're not hamstrung by individual budgets to make our world business dynamic, but we can look at the region as a whole.
Gorman:
I think that for us at American Greetings, it is kind of a relatively new relaunch for an IP company that's a sub-unit of a much bigger manufacturing or retail company. We obviously have space in retail that we own, so for us moving forward we're very optimistic that we can utilize all we can do internally to help build brands with our Carlton stores, of which we own upwards of 500.
We're lucky that we have enough resources to be kind of patient and strategic and not jump too soon into deals with the wrong partners. And on the property side of our business, we've reasserted ourselves with certain brands like Care Bears, Strawberry Shortcake, and Holly Hobbie, and getting those to really exploit their evergreen status and grow internationally is a big market for us.
Taylor:
It's a big year for Doodlebops for us in the U.S. as the consumer products start coming into the marketplace. We are also launching "Magi Nation" and will be launching a classic property, Richard Scarry's
Hurray for Huckle
, as a television show. We got extraordinary response at MIPCOM, so we are very excited about the opportunity that a Richard Scarry franchise provides us in the future.
Regan:
We really are committed to continue to grow our international business. It's who we are, and it's what we do best. At the same time, we are not forgetting about issues that are really important here in the U.S.
We were very successful with a program called "Talk, Listen, and Connect," which went on to win an Emmy in prime time. It was an outreach initiative, and we're going back and doing "Talk, Listen, and Connect Two," which is about what families go through when soldiers are coming back after being deployed. It's not taking a political position on the war, but just really recognizing that families are having struggles dealing with these issues. We've got this going on stateside and then, of course, a number of worldwide projects. We have secured funding for a project in Northern Ireland that is moving forward as a co-production with the BBC, and Japan remains a top market for us as is Latin America, particularly Mexico, Brazil, and Argentina. We are really struggling in Germany trying to rethink that whole equation there after 35 years; we've just got to figure it out. But that's what keeps us busy. We repurposed and sort of rethought our characters with the Claymation of Bert and Ernie, which was really well received, and continue creating spin-offs of our core show, "Sesame Street," so we are really in a good place and feel good about the future.
Money:
For Taffy Entertainment, 2007 and 2008 have been and will be about establishing the brands that we have and building those brands through a lot of different ways. Of course, multiplatform is a huge initiative of ours through Kabillion and the Taffy Channel, our co-production partners. We're a company that started out owning our own content and now our business model is going out and finding the best partners and having them involved with us from the very beginning. We are not as established in the U.S. as we are in Europe, so we're very excited that we've got a brand, "Growing Up Creepy," where Nickelodeon is our partner outside of the U.S. and Discovery is our co-production partner in the U.S. Establishing the brands that we feel are great content and that kids seem to really like and continuing to build a business are really our key initiatives.
Garfein:
Our key initiative at VIZ Media is to continue to entertain people worldwide with amazing stories that are told through pictures and words, and then create it into animations and into magazines. It's a way of being able to communicate and entertain people around the world. Another key thing is continuing to build our magazine readership and develop a lot of the stories from our
Shojo
titles—our girls' titles—because we've really been focused on boys' titles for such a long time. The multiplatform aspect is also very important. That's growing our business through downloads and our own online site and online store. We're looking at every different avenue to be able to provide this storytelling and entertainment throughout the world.
Subscribe and receive the latest news from the industry.
Join 62,000+ members. Yes, it's completely free.
You May Also Like
Loading..