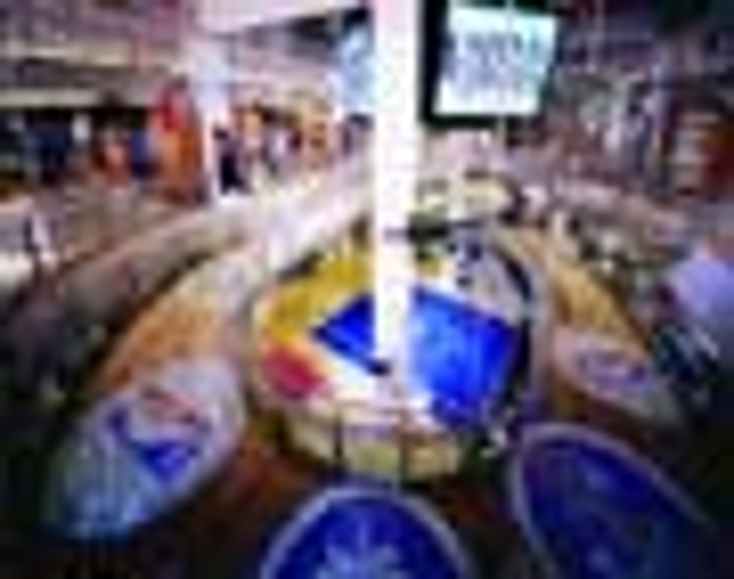 ]>Consumer trend and lifestyle predictions from an eclectic mix of futurists.
How does one achieve a longed-for glimpse of what lies ahead? The best answer may be found in the phrase above the Oracle at Delphi (the most famous prophet of the ancient world). It reads simply: "Know Thy Self." Or, as Joan Harwood and Marjorie Dean, legendary 20th century publishers of the Tobé Report, often told their editors: "Don't try to be objective. The future of fashion is very personal indeed." Forecasting fashion, tapping trends, and analyzing consumer buying patterns and habits requires a crystal ball the size of the Earth. Throughout the country, consumer preferences differ-what bodes well for New York retailers doesn't necessarily capture major sell-throughs for retailers in Atlanta or Los Angeles-particularly when factors such as climate, environment, and lifestyle are considered. Add generational gaps to that mix: Baby Boomer likes and dislikes are far different from those of teens and 'tweens. However, since 9/11, and the outpouring of Americanism, America seems a smaller place and spirit. License! consulted a diverse assembly of contemporary experts who, as a whole, have literally hundreds of years experience in scrutinizing the ebbs and flows of mode. What follows is a glimpse of overall consumer trends-and how they may be translated to personal style. Casual ChicAt Promostyl, a New York-based trend and color forecasting company, Rita Nakaizi finds the future in the long ago. "It's romantic, nostalgic, natural clothing. Soft shapes return to essential layering of simple pieces in sun-faded bright shades and chalky whites, with eyelet embroidery and the feel of living in the country." Michael Nash, fashion director of Vibe, also identifies the past as stretching forward but in the shape of one classic fabric, an enduring trend for all situations and economies. "Everybody has to have at least one pair of jeans in his or her closet, and 'tweens-who are this moment's most solvent customer-love denim. I'm also thinking of denim at the designer level and Oscar de la Renta's denim trench coat and the special edition jeans Karl Lagerfeld designed for Diesel. Denim will always be the melting pot of fashion."
Speaking
of the meld of chic and casual, Stephen Knoll of New York-based salon Stephen Knoll (where Vogue's Anna Wintour goes every morning for hair and makeup) describes the ultimate future hairstyle as "pieced and romantic-dappled hair with subtle tones of highlight and a slightly tossed, insouciant cut. I like razor feathering to give the feeling that the woman has a lot of style, but that her hair is just ever so slightly grown out. The colors are a blend of tortoiseshell, honey, and some rich amber tones." All of which, surprisingly, or not, has echoes in some of the predictions of Todd Kahn, president of Accessory Network Group, who sees handbag styling as rich; dappled with jewelry and embroideries; and made of soft suede in rich, subtle hues. "There is a blurring of the stratosphere for accessory fashions in the future," he says. "The mass and mid-tier customer will receive much better quality in fabrics and design.
"For children, there is romance and nostalgia," Todd continues. "I am thinking of Lisa Frank and unicorns, rainbows, and the Disney classics." Kim Patton, manager of The Enchanted Forest boutique specializing in sometimes rare and always wonderful toys, concurs: "We are selling out of beautiful hand-carved wooden playthings. From Prague, we have Czech marionettes of all the familiar fairy tale figures. And everyone wants the games we all grew up with: jacks, pick-up sticks, and little rubber ducks for bathing." Roberta Anderson at retailer Tartine et Chocolat also believes in the future of tradition. "100 percent cotton is my favorite. I also love the cotton and linen blends. The customer will receive renewed quality in wearability, washability, and durability." The TobÒeport's children's wear editor, Rachel Ross, adds, "Classic comfort-corduroys in soft hues and new mixes of denim-is gaining strength, while tops continue to be key. And look for the year of the sweater."
Home Spun
Interwoven themes of comfort, nostalgia, diversity, and elegance continue into the home. "People need to regain the feeling of being safe, confident, and, in a way, carefree," says Dennis Rolland, whose list of famous clients includes the Ferragamo family. "I see a new romanticism re-emerging with the return of several prints. Unlike the '80s, when you would find many different prints mixed together, this is one fabric that, like a patchwork, combines a variety of prints. It is a reference to a more secure, optimistic past." Echoing Dennis' belief in the future of things past, the Scalamandre design team is revisiting their greatest fabrics: brocades, damasks, and silks in rich corals and honeys. Meanwhile at retailer Distant Origins, Paul Davies believes in mixing the traditional with the contemporary and the odd: "I like the pairing of light and dark woods and the new use of rare fish skins and parchments to lighten furniture."
Perhaps Newell Turner, editor-in-chief of Hamptons Cottages and Gardens, sums it up best. Using a mosaic of adjectives including livable, durable, casual, classic, exotic, and precious to describe the qualities characterizing the once and future of American style, he explains: "I'm thinking of the interiors of Jean Michel Frank or John Dikerson in San Francisco, where they perfected the sophisticated East-meets-West style in the 1930s. It was distinguished by juxtapositions of large against the small in scale, and the common against the precious. I also love Ralph Lauren's American use of luxuries in the home to make it livable-not like a European palace/museum. Over the last 18 years, thanks to the catalogs of retailers such as Crate and Barrel and Banana Republic, our customer has become increasingly confident and comfortable with good design. And Americans don't mind admitting what they don't know. They will continue to be more and more interested in matters of taste."
Overall, the future of fashion lies in the character of the American consumer. We are practical, curious, traditional, adventuresome, eclectic, and sentimental. Above all, we are open and eager to learn.
Subscribe and receive the latest news from the industry.
Join 62,000+ members. Yes, it's completely free.
You May Also Like
Loading..