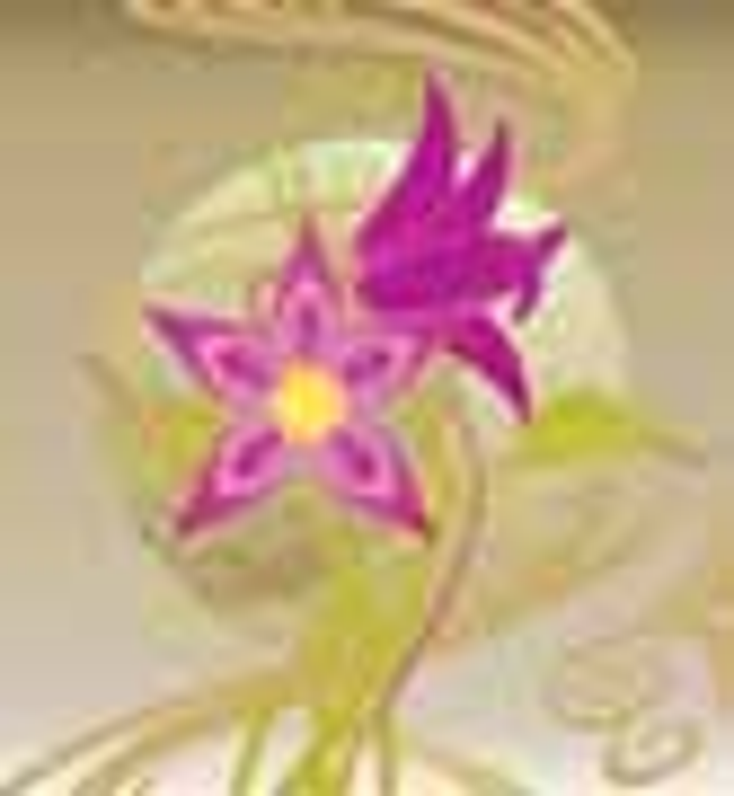 ]>Disney Channel's hit show, That's So Raven, foresees success for its licensing program, which was inspired by lead character Raven Baxter's unique sense of style.
For girls who idolize
diva character Raven Baxter from Disney Channel TV show
That's So Raven,
which premiered in January '03, capturing her unique hip-hop-inspired style and fashion flair now is an easy feat (no stylist required).
That's So Raven
was quick to gain popularity with today's 'tween and teen girls because of its focus on pertinent 'tween and teen topics that range from fashion to friendship and independence.
The star of the show is Raven Baxter (played by Raven), a confident, sassy, and stylish teenager who has an ability to foresee the future. Raven's sneak peeks into tomorrow often lead her to jump to conclusions, and she ends up creating more problems than she solves, but that's half the fun. In one episode Raven isn't particularly interested in accompanying her mother on a spa trip until a psychic flash reveals
one of her favorite singers also will be there. Raven suddenly changes her tune and decides to join her mom just so she can catch a glimpse and snap a photo. When the spa's yoga instructor is late to class, Raven steps in and takes over the celeb's private lesson. With an eye on fashion, an ear to ever-evolving music trends, and a finger on the pulse of pop culture, Raven Baxter doesn't miss a beat. "The series had a strong connection with kids and families from the outset and quickly grew to be our No. 1 rated series for the last year," says Rich Ross, president of Burbank, CA-based Disney Channel Worldwide. "We extended our standard episodic order and will have 78 episodes total, rolling out with fresh new stories for the next 18 months and in encore telecasts for years to come." With such a strategic and long-term plan in place,
That's So Raven
offers room to grow for its expanding licensing program. With 20 licensees on board,
That's So Raven
aims to create a lifestyle brand. The hip collection of clothing and accessories was unveiled this past November exclusively at The May Department Stores Company. Mamiye Sales Inc. created the colorful sportswear collection; Accessory Network is the licensee for bags; and Townley will put on the finishing touches with a collection of cosmetics that includes lots of color and glitter and is due in spring. Sleepwear is being produced by Wear Me Apparel/KHQ; underwear by Handcraft; jewelry by High IntenCITY; and watches by Sii Marketing International. In addition, American Boy & Girl is on board for hats. According to Simon Waters, vice president, global apparel, Disney Consumer Products, preliminary Disney research revealed that girls were eager to capture Raven's fashion-forward style. "We saw the similarities to
Lizzie McGuire
as they both related to fashion," Waters says. According to a TRAX Disney Channel Tracking Study, research indicates that 62 percent of girls ages 9 to 11 expressed an interest in sporting
That's So Raven
merchandise (54 percent expressed interest in
SpongeBob SquarePants
merchandise).
That's So Raven
is also a favorite among children ages 6 to11. To date, two deliveries have been introduced at retail. Both encompass hip and funky coordinated separates. The collection includes a long-sleeved glitter appliqué top with patches and satin bows, and denim jeans with signature design-stitch back pockets. The star of the collection is a hot pink tweed jacket with a faux fur collar and satin piping. According to Waters, actress Raven loved the jacket so much she had to have one. Color groups are described as Groovy Green, Déjà Vu Denim, Predictably Pink, and Outrageous Orange. Although it is still too early to evaluate revenue for the brand, early sell-throughs in key categories are reported to be "extremely encouraging. Girls have reacted positively to the merchandise, and the product has exceeded our expectations," admits Waters. Due in store this month, the next collection will debut denim capri pants and skirts with fun belts and pocket details. An assortment of knit tops in fashionable silhouettes will coordinate. Other highlights include a pink twill blazer that serves as a layering piece. It features contrast piping and a rhinestone brooch. A dip-dye knit layered skirt also is part of the assortment. In the U.S., the apparel and accessories are exclusively sold at The May Department Stores Company and its regional divisions—Robinsons-May, Hecht's, Filene's, Marshall Field's, Famous-Barr, Kaufman's, The Jones Store, Foley's, and Strawbridge's. Suggested retail prices range from $14.50 to $49.50. In addition, Disney Consumer Products Canada is working on an exclusive in softlines with Sears, which will launch in fall/winter. 'Tweens and teens also can recreate Raven's cool home environment via a licensed line being introduced in spring/summer. The program includes WestPoint Stevens for bedding, bath, and decorative pillows; Idea Nuova for room décor; Gertmenian for accent rugs; Northwest for throws; Jay Franco for beach towels, flannel and jersey bedding; and MZ Berger for clocks. FAB Starpoint will produce novelty stationery and back-to-school items, and MeadWestvaco will launch calendars. Buena Vista Games, Disney Publishing, and Walt Disney Records already have experienced success with
That's So Raven
titles. With Raven's personality and magnetic vibe, it was apropos for the star to play a leading role in the marketing plan. To support the launch, Raven presented the line to all May Company divisions' sales associates live via satellite from the set this past November. In addition to in-store marketing support for The May Department Stores, informational spots ran on Radio Disney. Notes Waters, "Raven is very interested in personal appearances, and we are working with her busy filming and recording schedules." Raven also is involved in the overall look of the collections. The creative team at Disney Consumer Products currently is working with her on the fall/winter collection. Waters says, "The line looks great and is right on trend with Raven's fashion-forward and trendy personal style." In the fall, Mattel will launch a Raven Baxter fashion doll. According to Robin Newland, Raven's wardrobe stylist on the set, Raven is very influential with her wardrobe, has a great deal of input into the looks she wears, and is involved in the development of each delivery. Concludes Waters, "Raven has been a real pleasure to work with. It has been a great collaboration bringing this consumer products program together."
Subscribe and receive the latest news from the industry.
Join 62,000+ members. Yes, it's completely free.
You May Also Like
Loading..