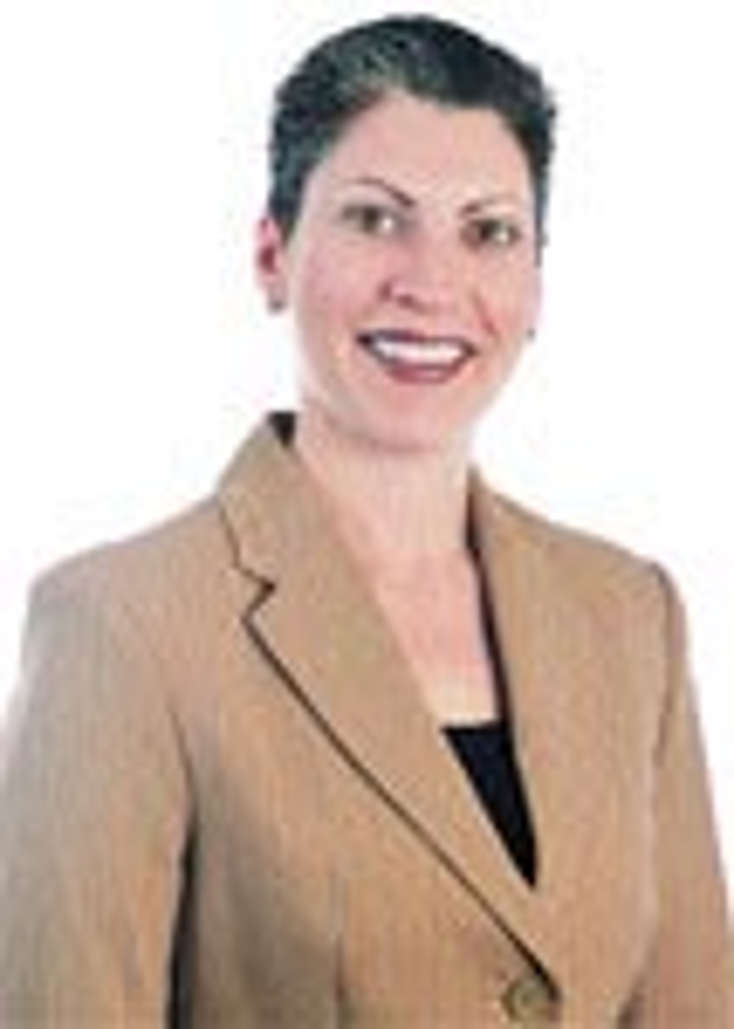 ]>Buyers flocked to American International Toy Fair 2004 to check out the latest product offerings.
American International Toy Fair 2004 buyer attendance was up 31 percent, with total attendance at 21,234, according to Show Director/TIA Director, Event Operations Marian Bossard. Pavilions representing China, Hong Kong, Taiwan, Thailand, and Spain, plus four product category exhibit areas-collectible dolls, miniatures, and plush; game zone; model & hobby/tech; and specialty source-helped attendees better navigate the show. By the end of the show, nearly 40 percent of exhibitors signed up for Toy Fair 2005, to be held February 20 to 23. Here, a roundup of product seen and licensing news announced.
American Greetings:
First Care Bears CGI animated full-length movie,
Journey to Joke-A-Lot,
will be released by Lion's Gate October 2004. Scholastic will publish two titles based on the movie, and THQ will release a video game. General Mills Fruit Snacks, on shelf June 2004, will feature an on-pack
Care Bears promotion on 2.4 million boxes. A McDonald's Care Bears promotion has been confirmed for Australia and Europe for 2004. In units sold, Debra Joester, president and CEO of licensing agent The Joester Loria Group, expects books to be huge in 2004, but says the bedding and home décor categories will lead in dollars.
The Baby Einstein Company:
Inked a deal with Hallmark for a collection of party supplies that incorporate its characters and themes. Available this summer at mass and specialty retailers nationwide and www.baby-einstein.com at suggested retails, $1.69 to $4.79.
Bandai America:
Entered the collectible card game category for the first time in January with games based on
Superior Defender, Knights of the Zodiac, and Power Rangers.
CCGs for
Digimon
and
Astro Boy
will arrive in June and for Gundam in July.
Bendon Publishing International:
Featured a full line of children's publishing formats such as picture storybooks, color and activity books, pop-up storybooks, erasing slates, flash cards, educational workbooks, and activity kits. Current licensed product includes My Little Pony Sticker Book with Poster, Transformers Erasing Slate, Cabbage Patch Kids Jumbo Color & Activity Book, NASCAR Mini Box Puzzles,
Bear in the Big Blue House
Educational Workbooks,
Arthur
Paint with Water, and
Muppet Babies
Super Coloring & Activity Book.
Dorel Juvenile Group:
Debuted its first 12-volt ride-on, a Corvette retailing for $279.99. Dorel has a three-year deal with General Motors. According to Eric Jandorf, product manager, Dorel Juvenile Group, Dorel is looking to do additional co-branding and sees big opportunities in girls' properties.
Fun 4 All:
Big push in the new category of arts & crafts with high-profile licenses such as
The Wiggles, Astro Boy, Shark Tale
(movie due out October '04), Rainbow Brite, and Cabbage Patch. The company also comes to market with its first line of PVC action figures for
Sesame Street
to coincide with the property's 35th anniversary.
Hasbro:
New licensing deal with Hallmark sets the stage for a Celebrations board game ($19.99) shipping in June and a line of puzzles. The company also debuts
Shrek
Operation, the first licensed Operation game. Hit Clips (from its Tiger Electronics division) gets a facelift with new players; better sound quality; and new, round Micro Music Discs. Twister, Monopoly, Scrabble, and Operation-branded checks and checkbook covers from Direct Checks Unlimited are available now. Accessory Network offers retro bags/backpacks featuring Twister, Monopoly, Scrabble, and Operation branding. Plus, Candyland-branded pediatric examining room furniture comes from Hausman Industries.
LeapFrog:
Curriculum expands to include children ages 4 to 10 for the Leapster Multimedia Learning System and adds a fifth software category called Homework Helper. Fourteen new titles are due in 2004, including licenses such as Disney Princess,
The Incredibles, Finding Nemo, and Spider-Man.
The company also adds
Dr. Seuss, Shrek 2, Spider-Man, and The Incredibles
to its LeapPad platform family of products.
LEGO Systems:
Created a new property, Knights' Kingdom, and added
Harry Potter
and
Spider-Man 2
playsets, as well as new
Star Wars
models and NHL playsets and the introduction of
Dora the Explorer.
Lionel LLC:
In conjunction with Warner Bros.' film production of Chris Van Allsburg's book, "The Polar Express" (due November 2004), Lionel will manufacture the Berkshire locomotive and heavyweight passenger cars featured in the movie and book.
Mattel:
New Video Encoded Invisible Light (VEIL) technology makes a splash on three Batwave toys this fall tied to
The Batman series
, the first new Batman cartoon in six years. The toys receive the encoded signal and "come to life" with lights, motion, and sound. Each toy has enough stored data for two years or 39 episodes. For girls, content is being added to many Barbie products with magazines, maps, DVDs, music, and postcards. My Scene goes shopping for popular brands such as as Sephora, Levi's, and Aldo as part of its Shopping Spree playsets.
Ohio Art:
Newly established Etch A Sketch Electronics division launches its first product, ETO (suggested retail, $34.99), a TV hook-up creativity system that lets kids create their own drawings on their TV. A Betty Spaghetti CD is in the works.
PDI:
Introduces new characters to its Woodkins collection of "dressable" dolls. Via an agreement with Mary Engelbreit, Ann Estelle and her friend, Sophie, are packaged with one doll and brightly patterned fabrics. Available at specialty stores nationwide, suggested retail is $17.
Playmates:
Will support new property Max Boost based on a character from
ImportTuner
magazine due to air in spring '05. Playmates creates the Disney Little Princess Pet Fashion line and My Baby Princess, the first time Disney has allowed the princesses to be depicted as babies.
ShoPro Entertainment:
Besides licensing initiatives for
MegaMan NT Warrior, Sonic X, and Inuyasha
, ShoPro looks to introduce several new shows, including:
Crocket
(warrior searching for gold tokens called Kinkas),
Mirmo
(fairy helps 14-year-old girl in her quest for love), and
Monkey Turn
(one-man motorboat circuit in Japan).
Taiyo Edge Radio Control:
Introduces racer Richard Petty to its team of NASCAR drivers. A 12-inch replica driver clad in a racing suit, removable helmet, and licensed insignia takes the wheel. Suggested retail is about $50.
T-INK Inc.:
Partnered with Knowledge of Adventure and Universal Studios Licensing to produce a line of high-tech educational products featuring content and characters from Jumpstart. T-INK's conductive ink replaces buttons, wires, circuits, and switches to create non-wired, current-carrying circuits completed by moisture or pressure.
Toy Biz Worldwide:
To coincide with
Spider-Man 2
(July 2), Toy Biz offers role-playing toys, vehicles, water toys, and an action figure lineup. Also new are a playset and plush for the Spider-Man Classic line and an expanded toy line for
Spider-Man
& Friends including motorized bumper cars and Crime Crusher Monster Truck.
VTech Electronics North America:
V.Smile TV Learning System features a library of 10 Smartridges with characters including
Winnie the Pooh, Scooby-Doo, Spider-Man & Friends, Care Bears, Mickey Mouse, The Little Mermaid, and The Lion King.
The learning system (suggested retail, around $59.99) and Smartridges (suggested retail, around $19.99) will be available fall 2004.
What Kids Want:
Created Disney Sidewalk Toys (suggested retails, $1.99 to $5.99), a line of beaded jump ropes, yo-yos, paddleballs, pom-poms, skydivers, and more featuring Disney's Princesses, Winnie the Pooh,
Finding Nemo,
and others. Disney's Princesses will headline the Princess Hopscotch Foam Play Mat (suggested retail, $9.99). Both lines are due in stores in spring 2004.
Subscribe and receive the latest news from the industry.
Join 62,000+ members. Yes, it's completely free.
You May Also Like
Loading..