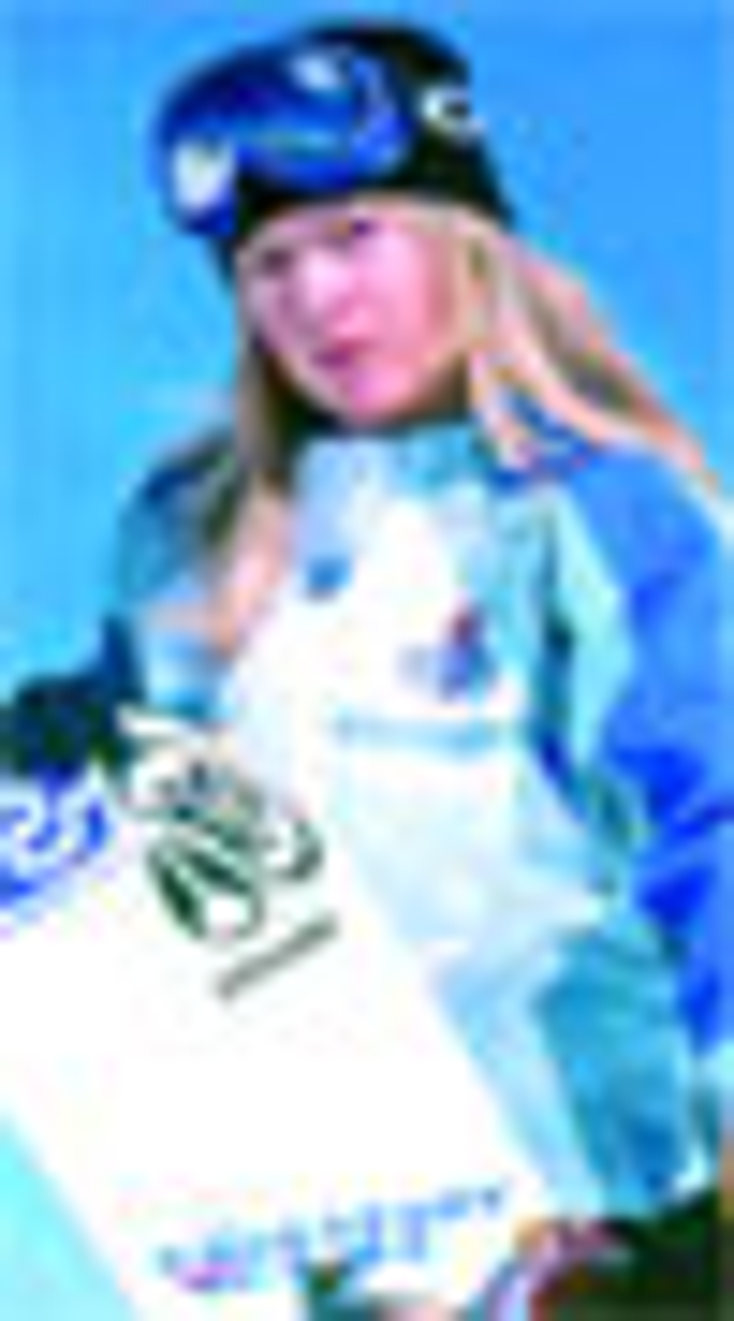 ]>Fabrics offer some levity for 2004 with a flash of color and whimsical, often humorous designs.
Optimism is in the air as fabric patterns are displaying a kaleidoscope of bold color and whimsical images for 2004. "Colors are becoming clear and pure, and are driven by a need for more white, lights, and translucents," says Color Marketing Group President Jay de Sibour, CMG Material ConneXion in New York. In 2004, consumers are expected to break away from a period of fear and satisfy a pent-up demand for durable home products with brighter, sophisticated colors. Home fashion will focus on innocence, freshness, and elegance, while fashion will present mid-tone hues that reflect a desire for comfort, security, solidity, and spirituality. "Playful brights bring circus-like energy to all categories and markets. After a decade's reign of darks and neutrals, crayon-box primaries are fashion's new avant-garde," according to Risk, a fall/winter 2004/2005 color trend report compiled by the New York-based International Fashion Fabric Exhibition. "Bright, crisp colors in reds, oranges, yellows, and pinks will be popular, as well as various hues of blues and greens," adds Karen Hacker, sales and licensing director at Corona, CA-based Sarina Artworks. According to Joanne Olds, president of art licensing agency The Buffalo Works, "Color, whimsy, and more patterning/borders are trending up in fabric." The Wayzata, MN-based company represents artists Jody Winger, Dawn Michelle Seddon, and Sue Zipkin, whose licensees are Red Rooster (part of General Fabrics), Springs, and Shamash & Sons, respectively. Winger's Sassy Princess line at Red Rooster presents a young, hip, fashion-conscious approach through its cartoon-style imagery. This whimsical collection celebrates femininity with themes that range from pastel-colored handbag and shoe designs to butterflies and florals. One particular design focuses on femininity in its loosely rendered illustrations of lipsticks, powder compacts, diamond rings, and handbags. Color ranges from apple green to hot pink, orange, and yellow. Zipkin's patterns feature bold pink, yellow, and blue backgrounds that look like they were painted with watercolors and are accented with floral motifs, swirls, and geometric shapes. Humor is also a theme at Indigo Gate, Inc., in Colts Neck, NJ. Artist Michal Sparks brings the casual appeal of flip-flops and a sense of humor to Robert Kaufman's product range and also to Toland Enterprises. Sparks also sees "design and functionality" and "luxe" as key trends for fabric. Artist Jason Pollen hits the mark on design and functionality with floor mats that serve as "art pieces" in an industrial construction. Designers are mixing naturals and synthetics; weaving metals; and adding accents of rubber, leather, and felt.In trending toward glamour with shiny silks, the luxe look in fabric reinterprets and updates the glamour of Hollywood during the 1930s. Fabrics are embellished with embroidery, gold metallics, braid tassels, or crystals. According to color trend report Risk, "Lustrous silks and satins are the foundation for William Morris-type prints, shimmering stripes, and '30s geometrics."
Subscribe and receive the latest news from the industry.
Join 62,000+ members. Yes, it's completely free.
You May Also Like
Loading..