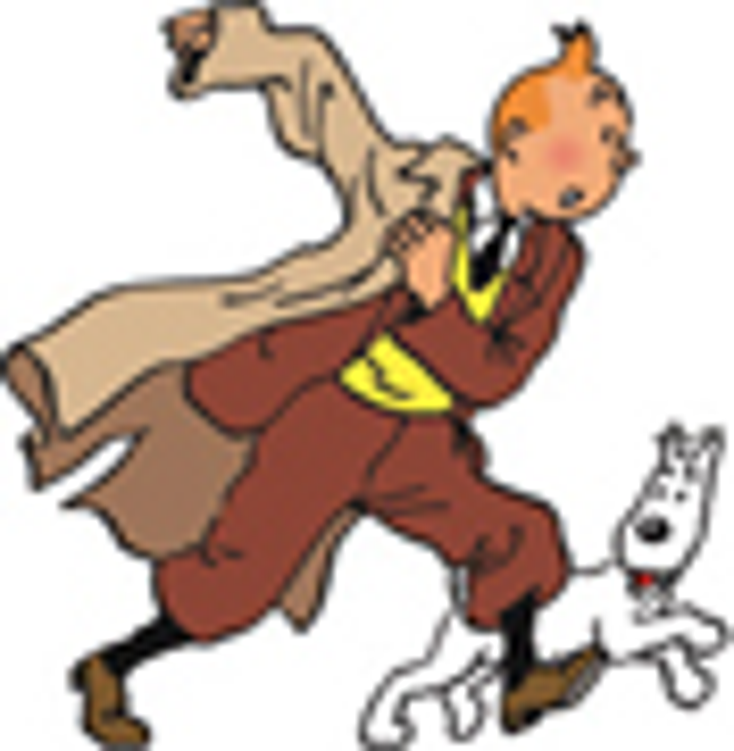 While comic-book icon Tintin goes Hollywood, Thomas & Friends prepare to play in the UK.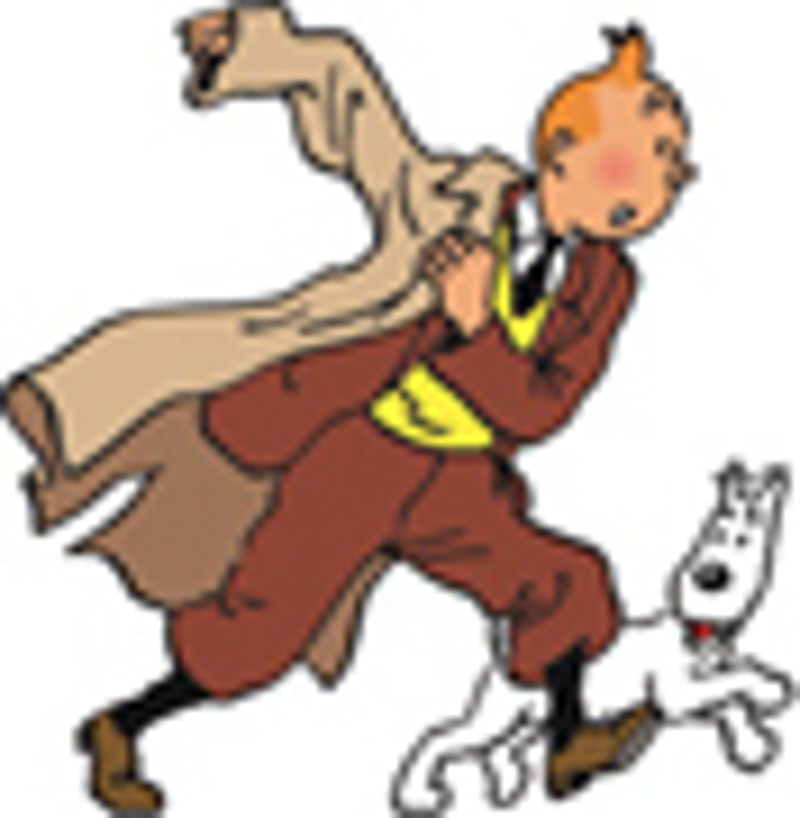 "The Adventures of Tintin: Tintin in Hollywood!"
Okay, so that's a made-up title, but the globetrotting comic-book reporter character and his band of cohorts will indeed be getting the Hollywood treatment after Peter Jackson and Steven Spielberg confirmed they'll be making a film version of Tintin for DreamWorks. Turns out that Spielberg is a massive fan of the comic book series created by the Belgian, Hergé. Spielberg's not the only one: 200 million copies of Tintin have sold globally and it has been translated into more than 50 languages. Comic-based properties, in general, are big business in continental Europe, especially in France and Belgium; other popular titles include Asterix, Spirou, The Smurfs, and Lucky Luke. The latter of these, Lucky Luke, a classic Franco-Belgian comic, is to be made into a film, too (French title: Tous A L'Oest), as well as two new series, by producer Xilam. It's not surprising, really, when you consider how popular graphic novels are around the world. Hopes are high that both of these properties, and their licensing programs, will appeal to a global audience.
No Doubting Thomas
Fans
of Thomas & Friends in the UK will soon be able to get up close to their favorite characters at ThomasLand. Inspired by the ThomasLand in Japan, which opened in 1998 and attracts more than 1.7 million visitors per year, it will form part of the upcoming Drayton Manor theme park. Cranky Crane Tower, the Troublesome Trucks Rollercoaster, and Harold the Heli-Ride are names of some of the attractions being planned, as well as a five-minute ride on Thomas himself. Earlier this year License! Global announced the launch of Nickland, a Nickelodeon-themed park in Germany featuring such delights as Jimmy Neutron's Atomic Flyer and Splash Bash, featuring SpongeBob SquarePants. Plans are now afoot for a Paramount theme park in Korea, and Universal and Marvel Entertainment branded parks in Dubai. Like Nickland, ThomasLand will be supported by retail, marketing, and publicity campaigns, and HIT Entertainment promises "a strong retail presence offering a range of Thomas & Friends licensed merchandise."
Retail Roundup
As reports suggest, the big names on the high street are continuing to grow and increase their stranglehold on European retail: Sales at H&M increased by 8 percent in April and its store count increased by 200 units to a total of 1,407 in the 12 months to April 2007. The company has seen strongest growth in Europe, with Germany leading the way. Spain's Inditex, owner of Zara and H&M's biggest competitor, is averaging a new store opening every day—there are currently more than 3,100 outlets in over 60 countries. It's officially Europe's biggest clothing retailer and, amazingly, doesn't advertise or use celebrities to promote its products. H&M's recent collaboration with Madonna, on the other hand, has fueled growth in the last couple of months; the question is, can the company sustain the growth? Are celebrity collaborations a flash in the pan or do they mean real business? It will be interesting to see how Top Shop and New Look perform after teaming up with model Kate Moss and pop star Lilly Allen, respectively.
Meanwhile, Sainsbury posted record profits of £380 million, up 42 percent on the previous 12 months. Asda (owned by Wal-Mart), which announced that same-store sales were up for the fourth quarter in a row, has revealed it will phase out artificial colors and flavorings from its 9,000-item private-label food brand by the end of the year. How will licensed food manufacturers respond?
Subscribe and receive the latest news from the industry.
Join 62,000+ members. Yes, it's completely free.
You May Also Like
Loading..