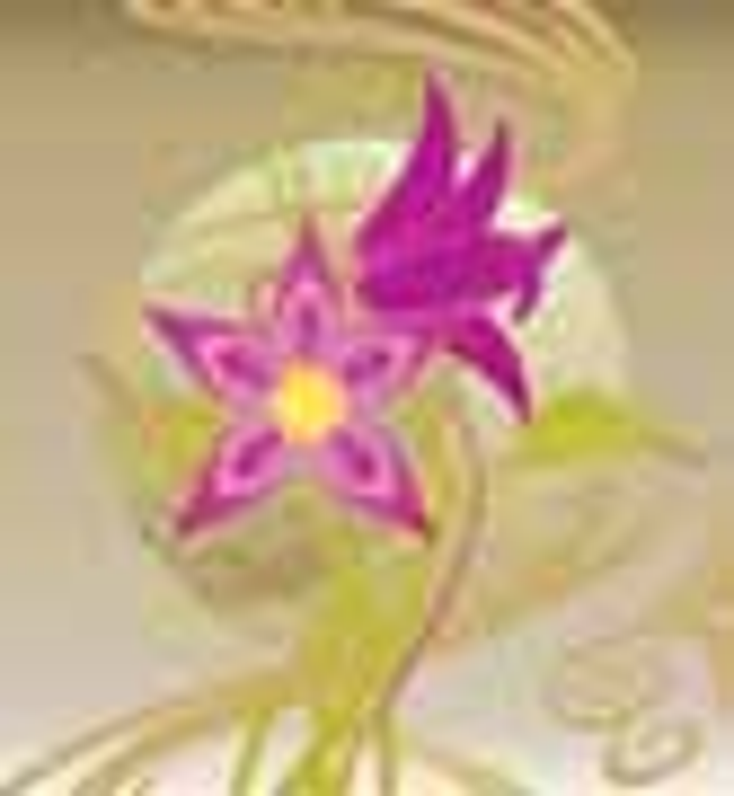 News from the editor's notepad at Brand Licensing and MIPCOM.
Brands and entertainment were top of mind at fall 2006 trade shows Brand Licensing and MIPCOM. The Copyrights Group touted its latest property, travel brand Rough Guides, at Brand Licensing. With deals for Rough Guides luggage, as well as travel clothing and accessories already secured, Copyrights looks to further expand the range of products available. CEO Nicholas Durbridge joked, "The Copyrights Group is looking to expand its activities beyond rabbits and bears." But he could not resist pointing out that 2008 would see the 50th anniversary of Paddington Bear.
The famous bear might be approaching his half-century anniversary, but Brit Chicks is a new property just getting going, as is Brand Champions, the company that owns and developed the property, both being just a year old. Brit Chicks is aimed at a female audience of 9- to 14-year-olds, the age when, says Brand Champions Managing Director Denise Deane, "girls are moving away from entertainment and into fashion, which is why Brit Chicks are heavily into friends, celebrity, fashion, and mobiles." The company, which is itself handling the UK licensing, also has developed a range of products in the key areas of apparel and greeting cards and has secured a gift range deal with UK supermarket behemoth Tesco, as well as mobile chain Carphone Warehouse and cosmetics chain Superdrug.
These
deals for Brit Chicks have been obtained even though the property has no television exposure, which is not something that can be said of FremantleMedia's
The X Factor.
Now in its third season, the series regularly outperforms ITV's peak time average with audiences of approximately 8 million, and provided the vehicle for FremantleMedia Licensing Worldwide's first-ever direct-to-retail promotions. Running through November and December, the promotions featured a range of
X Factor-
branded karaoke machines in 250 of electrical retailer Comet's stores, backed by 8 million fliers in national newspapers, and 2 million in-store. Meanwhile, high-street chains Superdrug and Argos offered customers the chance to win tickets to
The X Factor
live tour.
While contestants on
The X Factor
battle for fame and fortune, EMTV's
Tabaluga
battles to save the planet from pollution. Now in its second season,
Tabaluga
is part fable and part adventure, telling the story of the eponymous young dragon charged with saving the world from polluting villains. Immediately following Brand Licensing and MIPCOM, EMTV announced the extension of the contract originally signed in November 2003 with LR Health and Beauty Systems. The contract now runs until April 30, 2008, and extends the range of products, as well as the territories licensed to include numerous new European territories, New Zealand, Ukraine, Serbia, and Slovakia.
Pocoyo,
the preschool series co-produced by Zinkia Entertainment and Granada International, also added new territories to its growing empire. The series will be broadcast twice daily on Portuguese state broadcaster RTP, and will be supported by an integrated licensing, publishing, and merchandising campaign, with Bandai as the master toy licensee; publishing handled through Planeta; DVD via Lusomundo; and a merchandising campaign, including a Christmas range of soft toys in department store chain El Corte Ingles, handled by CPLG.
FremantleMedia Home Entertainment struck it lucky at the start of Brand Licensing, announcing an agreement with DDS Media to produce an interactive DVD game based on iconic game show
Strike It Lucky.
The series, which ran on ITV from 1986 to 1999, attracted, at its height, more than 17 million viewers. Sold directly by FHE, the DVD offers a range of features including both single and multiplayer functions, the opportunity to win a jackpot prize at the end of the game, and the return of original host Michael Barrymore.
Another "retro brand" given new life is Sega's Sonic The Hedgehog as Jetix rolls out a licensing program across Europe. Jetix says the focus of the program will be to develop retro Sonic The Hedgehog products including classic Sonic T-shirts and a range of gift items such as wristbands, window stickers, and hats, all designed to appeal to a niche audience of 15- to 30-year-old fans of the original game.
Some of those fans also might be interested in The P.O.T.A.T.O. Academy. The acronym stands for "People Over Thirty Acting Twenty-One" and currently exists as a greeting card and gift line. The idea is that while several companies have offered products and services that mark the year of someone's birth, very few people can remember much of that year, and so the news, music, etc., means nothing to them, unlike the sounds and stories from the year in which they turned 21. So for each subsequent decade, to the age of 80, creator Mike Short produced one card for each sex, with a reminder of all that was happening the year they turned 21. Clintons publishes the cards, and the brand has its own Website (
), where more than 50 hours of archival sport, music, and news is overseen by Professor Edward D. Spudd. G Square handles licensing in the U.S. and Canada.
In executive news, industry veteran Simon Philips left his position as managing director of 4Kids Entertainment International to take up the post of president of Marvel International, where he will oversee Marvel's international consumer products group, reporting directly to the newly created Office of the Chief Executive. Having helped create, over a career of more than 15 years in the licensing industry, some of the most recognizable global entertainment brands, Philips will be charged with maximizing Marvel's international presence (see p. 90 for a quick Q&A with Philips).
Also on the move is Rhiannan Sullivan, who joins The Licensing Company's entertainment division as licensing manager, a position she previously held at Granada Ventures. In her new role, Sullivan will have responsibility for gifts, stationery, greetings, toiletries, creative play, posters, clocks, and watches.
Subscribe and receive the latest news from the industry.
Join 62,000+ members. Yes, it's completely free.
You May Also Like
Loading..