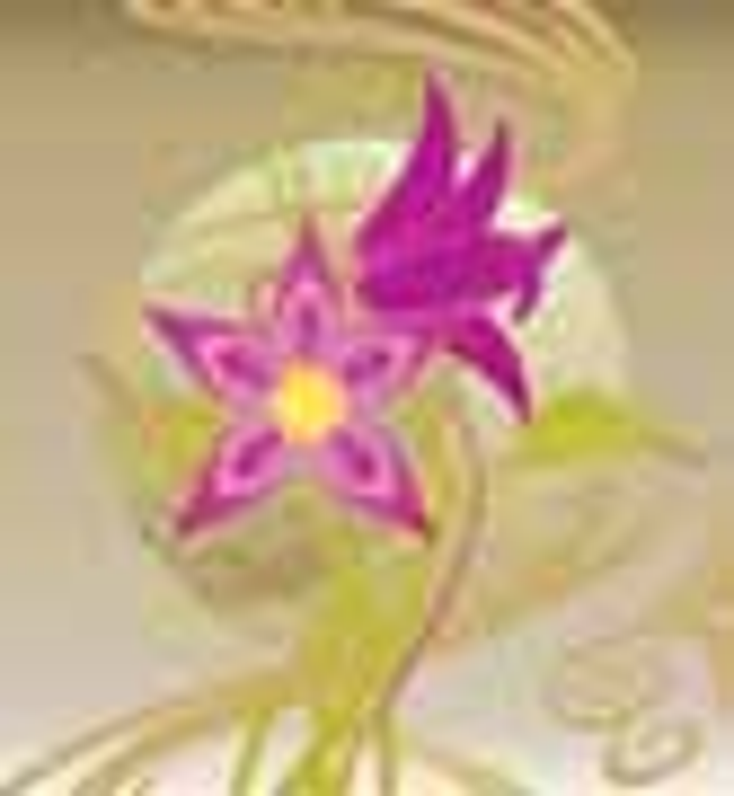 The fashion industry remains tuned into the music scene with many of fall's key looks drawing inspiration from the music-inspired fashions of the '80s.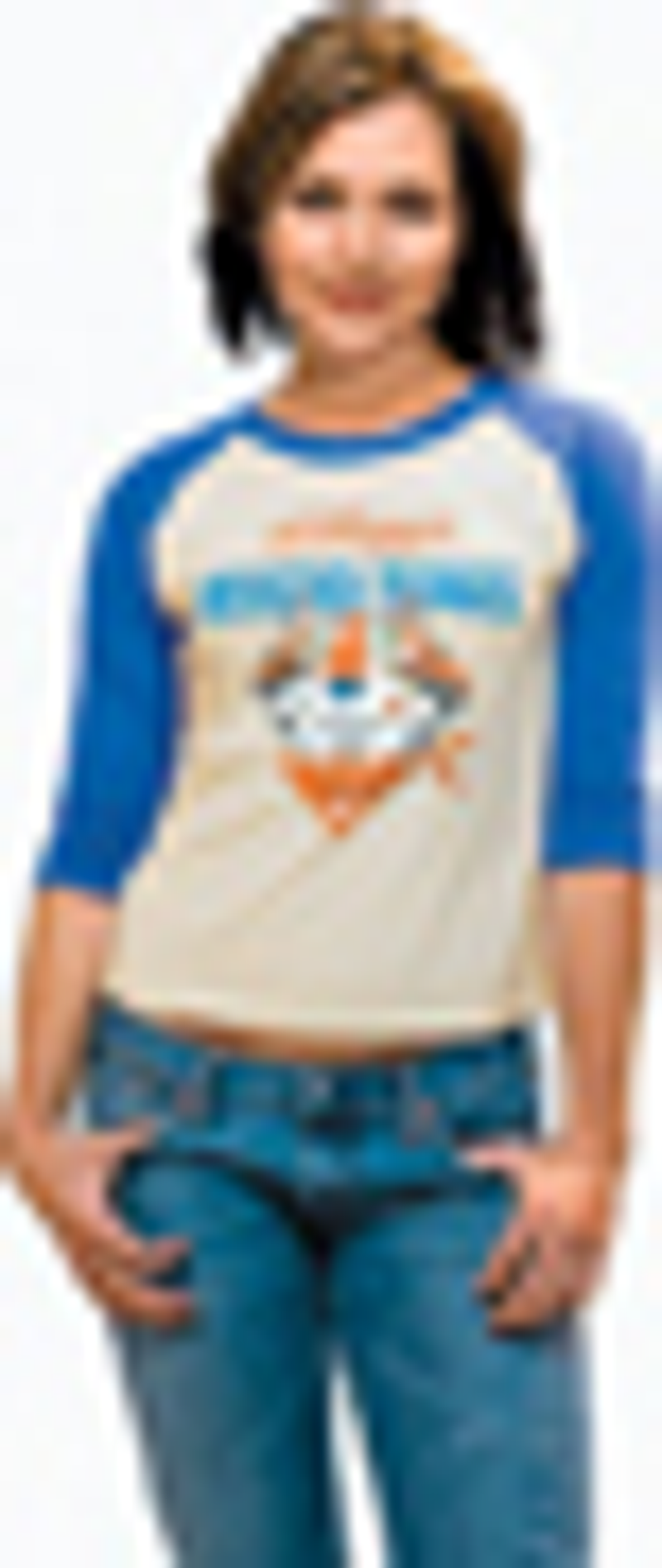 Fashion marches forward with a glance back to the styles of the '80s and the retro properties—both music and brands—that defined pop culture during that decade. Fall styles draw inspiration from today's music luminaries such as Gwen Stefani and from the hip-hop culture that debuted years ago.
Here, a preview of the key looks and licensed properties that will be shown at the upcoming MAGIC Marketplace, which will be held February 13 through 16 at the Las Vegas Convention Center and Las Vegas Hilton. This fall will see a mix of stripes, all-over prints, and plaids, while body styles range from skinny jeans to more relaxed styles.
Pop icon Gwen Stefani's newest album, "The Sweet Escape," serves as the creative inspiration behind Jerry Leigh's fall collection, which incorporates graphics from Stefani's "Harajuku Lovers" album logo, as well as key prints that appear in the music video that accompanies her latest single, "Wind It Up." Windbreakers and track jackets are new stars in the lineup,
while sweatshirts continue with a focus on all-over prints. The collection took its trend direction from retro photographs of street scenes shot in New York City during the '80s, and will be available in July at specialty stores and department stores.
A fusion of cultures from New York City to Europe is found in Rocawear's summer collection, which draws its inspiration from old school Harlem, vintage Italian sportswear, and plaid fashions from the British culture. Nylon vests, tracksuits, colorful leggings, and skinny jeans are part of the "Harlem" collection, which jives to an '80s hip-hop vibe and is embellished with airbrushed artwork. Clean and bold tennis looks mixed with technical details are key to the "Sport Roc" line, which features bold striped sweaters, polo shirts, pique suits, and long nylon coats. British royal meets punk in the "Brit Roc" collection, which is mad about plaid. Chunky zippers and oversize metal shanks adorn glossy nylons, crushed twill, and lightweight wools that are further accented with quilt pins and crest emblem patches. The collections will roll out throughout the summer at specialty and department stores.
Signatures Network continues to flaunt celebrity- and music-inspired apparel that ranges from men's T-shirts to sweatshirts, thermals, and long-sleeve jerseys. The collection, which infuses a bit of star power into the fashion trends, uses special treatments such as a handcrafted screening process that blends a design into the fabric. Signatures Network's music portfolio includes The Beatles, Madonna, KISS, Ozzy, and The Doors. Available in the spring at mass and specialty stores, suggested retails will range from $10 to $56.
Unionbay's junior collection marches to a new beat. Influenced by a "Girl Band in Boarding School" theme, the collection flaunts a rock 'n roll prep style and shows rugby stripes and plaid tops paired with skinny jeans. The men's collection offers looks from the alternative youth rock scene. The line reflects a heavy West Coast sensibility, but also offers a vintage-inspired vibe and is heavy on layering. The line will be available in the fall at mid-tier and specialty stores.
Unionbay also introduces a line of duffle bags in a rainbow of colors from royal blue to yellow, red, and basic black. Multiple pockets allow for alternative packing options for a trip to the gym or a weekend away. The sporty yet functional line is durable and made of polyester with a nylon-accented exterior. Available in the fall at mid-tier and specialty stores, suggested retails will range from $35 to $100.
A fashionable line of umbrellas will make rainy days a bit brighter following a recent agreement between Tommy Bahama and Windbrella. A signature collection of umbrellas due this spring includes a golf umbrella, fashion umbrellas for both women and men, and a foldable umbrella. The collection will be available at better department and specialty stores and at golf/green grass shops; suggested retails will range from $40 to $50.
Belted crop pants, long racer tanks, wide leg pants, and mini-skirts paired with leggings and jackets are central to YogaForce's style-conscious apparel line. The yoga-inspired collection is high on functionality and features a multitude of pockets specifically designed so yogis can discreetly store their credit cards, lipstick, and coins while practicing yoga. Available in the spring at department stores, yoga studios, gyms, health clubs, and spas, suggested retails will range from $42 to $282.
Elmo, Oscar, Grover, and the rest of the
Sesame Street
gang bring a bit of character to Mighty Fine's fashionable line of Ts, thermals, and V-necks via a recent partnership with Sesame Workshop. The characters were introduced to new art styles, which were inspired by
Sesame Street'
s extensive library of artwork. The knit tops will debut under several of Mighty Fine's labels including Mighty Fine, DOE, and Mini Fine. Available in the spring at select boutiques, department stores, and mid-tier retailers, suggested retails will range from $25 to $60.
Known for its aid in sculpting hairstyles, hair-care brand Bed Head Tigi takes design a step further by teaming up with Sherry Manufacturing for a collection of tops, pants, caps, and coordinating tote bags. The collection, which features distressed and vintage looks, will be shown in a palette of both subtle earth tones and bolder colors that reflect Bed Head's bright packaging. Longer cuts and double-sleeve looks will shape the fall collection. Available in the spring at mid-tier and specialty stores, suggested retails will range from $20 to $50.
Lucas Design International will uncover four diverse jewelry collections under the Disney banner, which includes a fine jewelry line with limited-edition items for avid Disney collectors, and a mixed media offering of Peter Pan-inspired pieces that incorporate textiles, resin, brass, organics, and Swarovski crystals. The collection includes a signature three-dimensional skull pendant with a star-shaped eye-patch (suggested retail, $100). Available in the spring at boutiques and better department stores, suggested retails range from $40 to $100.
The magical world of Walt Disney lends itself to a special limited-edition jewelry collection, which will feature 14-karat gold pieces that sparkle with a sprinkling of diamonds. A signature Mickey pendant features an outline of the mouse adorned with 1.15 carats of brilliant white diamonds (suggested retail, $2,500). Only 500 of each limited-edition piece will hit worldwide production. The limited-edition pieces will be available in the spring; suggested retails range from $500 to $3,000.
Trau & Loevner's T-shirts will spotlight brands such as Dr Pepper and 7UP, General Mills, Wham-O, Pepsi, Tootsie Roll, Miller Brewing Company, King Features, Ford, Chrysler, Jeep, General Motors, and The Dog. Key trends include distressing, based-down inks, residue looks, and a variety of inks and glitters, which create a vintage flavor. Offered in a wide array of colors, the Ts will be available in the spring at mass retailers and mid-tier department stores including Kmart, Wal-Mart, Target, Kohl's, and JCPenney. Suggested retails will range from $10 to $20.
H3 Sportgear will launch new headwear and apparel collections that feature licensed brands such as Corona, Captain Morgan, West Coast Choppers, Coors, Ford, Dodge, and Chevy. The company will introduce Sammy Hagar's Cabo Wabo and the Sturgis Bike Week brand, and will unveil its newest licensed category, "Destination Bars," which features some of the most recognized bars in North America. All collections will be available across all channels in 2007.
Kellogg's, and its agency, Brand Central, get nostalgic with the Vintage Kellogg's lifestyle program that brings the company's century-old archive of classic retro characters to life. Its graphics are inspired by vintage box art, iconic advertising, and catchy retro slogans. Licensees include BioWorld Merchandising for headwear and bags, JEM Sportswear for T-shirts and sweatshirts, Junk Food for fashion tops and toddler T-shirts, Saramax for infant apparel, Mixx for handbags and accessories, Star Ride for children's apparel, Moonlight Graham for sportswear, and Wish Licensing for girls' fashion tops and sleepwear and juniors' loungewear. Products are available now at mass retailers and specialty stores.
Brand Central also presents a sweet collection of apparel and accessories inspired by NECCO Sweetheart candies. The line spotlights the pastel "conversation hearts" and includes fashion tops and headwear by ImpulseWear; loungewear, sleepwear, and hosiery by SBH Intimates; high-end jewelry by Lizzie Scheck Jewelry; and children's apparel by Star Ride. Available at retailers nationwide, suggested retails range from $10 to $50.
Recreating the feeling associated with finding that hidden gem of a T-shirt at a thrift store or getting a prized hand-me-down from a sibling is the inspiration for Ripple Junction's latest line. The juniors' line includes soft colors with some hints of brighter hues. The designs have a vintage, romantic feel with ultra-soft, washed, and grinded thermals, Ts, and burnouts. Available in May at specialty stores, suggested retails will range from $22 to $50.
Cartoon Network Enterprises will spotlight a collection of knit-tops, T-shirts, and fleece shirts for juniors and 'tweens. Inspired by series
Foster's Home for Imaginary Friends
and
The Powerpuff Girls,
the designs blend the latest fashion trends with the humor and action of both shows. Available in the spring at specialty stores and better department stores, suggested retails will range from $25 to $60.
Sean John will showcase a collection of junior contemporary sportswear, which targets women ages 16 to 25. This affordable collection represents everything young, fun, sexy, cool, and stylish, and features luxury fabrics, a trendy color palette, and a distinctive style. The line will debut in the fall at select department and specialty stores; suggested retails will range from $29 to $99.
Subscribe and receive the latest news from the industry.
Join 62,000+ members. Yes, it's completely free.
You May Also Like
Loading..