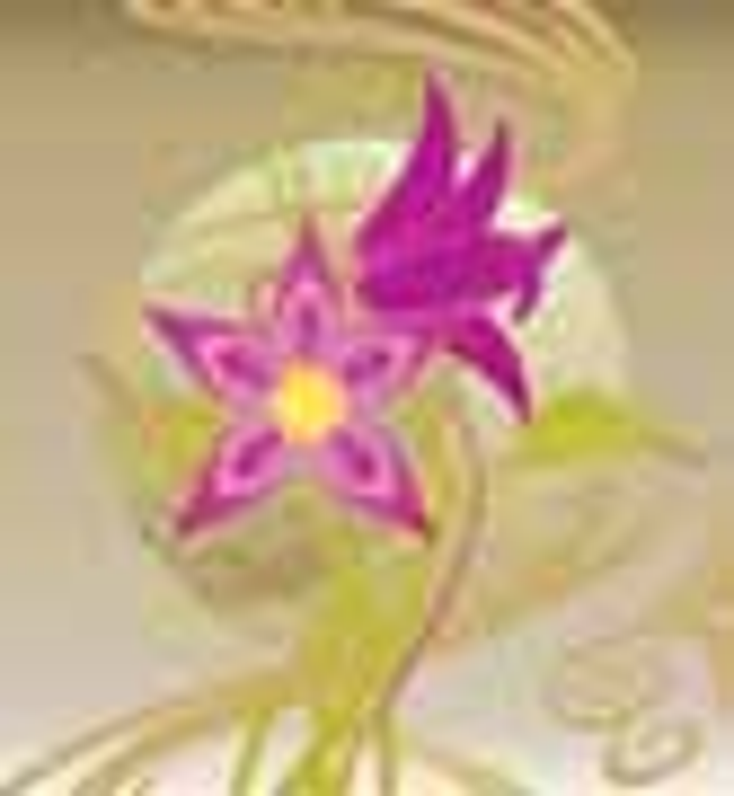 ]>Art consultant Yoko Hayashi explores the uniqueness of the Japanese approach to style, surroundings, art, and commerce.
The Tokyo stock market jumped to a five-year high January 27, 2006. The Nikkei index surged 3.5 percent with a 569.46-point gain, nearly the best in four years. Simultaneously, the Topix index rose 2.9 percent to its own five-year high, signaling perhaps an end in sight to the recession that has been clouding the horizons of the lands of the rising sun over the last 10 years. Recession or not, however, these complex, charismatic, and beautiful islands have a long and fascinating history of leading the global markets with innovative design and marketing ideas ineluctably rooted in their ancient and revered history and the (often over-the-top) aesthetic derived from these traditions. Last fall, Yoko Hayashi, independent curator, art consultant, style insider, and president of Artwoods Corporation, organized a trip for a group of Museum of Modern Art patrons designed to
illustrate the uniqueness of the Japanese approach to style, surroundings, art, and commerce. Called "Tradition and Modernity," the trip toured through Kyoto, Nara, and Tokyo; explored the architecture of Yoshio Taniguchi, SANAA (Sejima and Nishizawa), and Shigeru Ban; introduced participants to Japanese designers such as Naoto Fukasawa, Tokujin Yoshioka, and Dai Fujiwara; and visited retail shops such as Plus Minus Gallery and Casa Armani.
LICENSE:
The link between the traditional and the modern in Japanese culture is the emphasis on aesthetics. It appears that the Japanese take great care over the "art" of living.
Yoko Hayashi:
Yes, and this applies to almost anything surrounding us in our life. We care even about the way food is served. When Japanese mothers prepare bento-box lunches for their children, most care not only about nutrition but also about how the bento looks. It is not anything elaborate but a simple act in everyday life. When it comes to marketing, the way merchandise is displayed and packaged is key to attracting a customer's attention. And this is not restricted to a high-end shop. Even a small sweet shop or bakery, for example, seems to pay a lot of attention to the display of its pastries and bread.
LICENSE:
Describe the Japanese relationship to nature, the importance of landscape, and the symbolism and seasonal qualities of food.
Hayashi:
The Japanese have a strong sense of seasonality. We enjoy quite a few seasonal events such as cherry blossom viewing in spring and viewing the moon in autumn. We, Japanese, feel we need to change our clothing as the seasons change. So, in summer, you are supposed to wear summer clothes even if it is chilly out. What you wear does not go along with the temperature but what season it is. When it comes to food, we believe we must eat food in season, not just for nutrition but also to feel the new season come. These days, you can find watermelon in winter at some fruit shops but it was not like this when I was little. We used to honor the change in season with the food we ate. Shintoism is a generic religion of Japan that finds spirit in nature, including trees, rocks, and gardens. It might be because of the influence of Shintoism that the Japanese find aesthetics in nature.
LICENSE:
What are some unifying themes in contemporary Japanese architecture?
Hayashi:
In the history of Japanese architecture, nature or natural landscape has been a friend to live with rather than an opponent to conquer. Japanese often have incorporated the outside landscape into the design of gardens. The view of surrounding landscapes is called "Shakkei," which means borrowed landscape. Instead of building walls to hide the outside environment from the inner view of the garden, we traditionally have enjoyed this intended intrusion of the outside world into our gardens. In the same manner, the windows have been designed to show the outside landscape like a painting. Japanese appreciate viewing nature and change in nature and living with it. Contemporary Japanese architecture seems to possess the same sensitivity to nature and change in nature. The closeness and openness to the surrounding environment found in SANAA's architecture is a manifest to this theme.
LICENSE:
Who do you consider to be the most important Japanese museum architects of museums and why?
Hayashi:
I would say Yoshio Taniguchi, SANAA (Sejima and Nishizawa), and Shigeru Ban. Ban's Tokyo architecture is of penultimate importance. He has been commissioned to design an annex museum by Centre Pompidou Paris. Taniguchi's architecture of Marugame Genichiro-Inokuma Museum of Contemporary Art and Horyuji Treasure Pavilion incorporates the surrounding environment into the design. The same sensitivity to nature is seen in SANAA's Kanazawa 21st Century Museum.
LICENSE:
Describe the role of what the West would call "craft" in contemporary Japanese art.
Hayashi:
I understand crafts sometimes are considered something less desirable or less prestigious in the West, but that is not the case in Japan. There is a strong tradition of appreciating traditional crafts here. Crafts are considered to be manifestations of genuine Japanese tradition and culture. The title of "living national treasures" is awarded only to those craftsmen who carry on traditional Japanese culture, including crafted skills. Tea ceremonies and flower arrangements are considered alike. They are not little performances but emblems of Japanese tradition and identity. Some fabric art or weavings or ways of dying clothes are considered traditional art forms, like painting or sculpture would be in the West. Such artists must possess special skills that can only be obtained through intensive training over many years. These traditional arts and crafts often are found in our everyday lives, not in museums. They are not mere objects but useful objects and tools in our lives. So art in everyday life is deeply embedded in our tradition, which you see even in our contemporary society. The Japanese appreciate little beautiful things in our everyday life. Collecting and showing beautiful things at museums is a Western concept introduced to Japan only in the late 19th century. Visiting museums is still not a familiar behavior for many Japanese.
LICENSE:
The philosophy of bringing beauty to everyday life explains some of the "architectural gems" of boutiques and restaurants we visited in Tokyo.
Hayashi:
Yes, we, Japanese, are used to finding beauty in our everyday environment, so we expect that in shops and restaurants we visit and eat in. The way products are displayed is a key to marketing. The Japanese are very visually oriented, as well. We do not just appreciate the taste of food but how it looks. We like to enjoy our meal not just with our tongue but also with our eyes and nose. European brands such as Gucci and Louis Vuitton often commission our top architects and designers to create their stores, especially since Japan is their No. 1 client base, and they know Japanese customers care about the way their shops look.
LICENSE:
Some of the major shops in Tokyo certainly are whimsical, in an attractive way, of course.
Hayashi:
Places such as Plus Minus Gallery and Casa Armani are especially noted for their element of fantasy. However, it is important to remember that space is geographically limited in Japan. As a result, these are not large stores but rather small ones intended to carry a large selection of products. I find a kind of similarity between the way the shops are laid out and the way our bento-box lunch is packed. There are different elements packed together in a pretty way. There is a sense of rhythm or whimsy in both.
LICENSE:
Speaking of applied design, you introduced the group to several ideas that combined fantasy with practicality, including the "bag with a boot bottom."
Hayashi:
"Beauty in practicality" ("You-no-bi") is a word by Muneyoshi Yanagi, who founded the Mingei Movement in the early 20th century. "Mingei" (folk art in Japanese) encompasses everyday practical tools, textiles, and objects in Japan and Korea that he considered works of art by their designs and patterns. Beauty in practicality continued to be a main theme in contemporary product design. The bag with a boot bottom by Naoto Fukasawa allows you to put the bag on the floor without worrying about getting its bottom dirty, but it also has a sense of humor in that the bag is wearing a boot just like us. Japanese artisans traditionally hide humor or play in their works.
LICENSE:
What makes the marketing and design of the APOC apparel line particularly Japanese?
Hayashi:
APOC ("a piece of cloth") is the latest line of clothes designed by Issey Miyake and his young designers. APOC is my favorite clothing line as it is so much fun. With APOC, wearers have the freedom to wear APOC clothes however they like. For instance, the Baquet series features knit shirts, pants, and skirts with cut seams, so wearers can cut them the way they like, including changing the shape or length. They are produced as a piece of cloth and cut into clothes, socks, hats, and gloves. A skirt I have can be worn upside down or reversed and even can be worn as a shirt. APOC designers also incorporate traditional Japanese techniques of weaving, dying, and stitching (sashiko) into their Western-style clothes as many Japanese have adopted the Western way of life and transformed it into something very Japanese.
Subscribe and receive the latest news from the industry.
Join 62,000+ members. Yes, it's completely free.
You May Also Like
Loading..