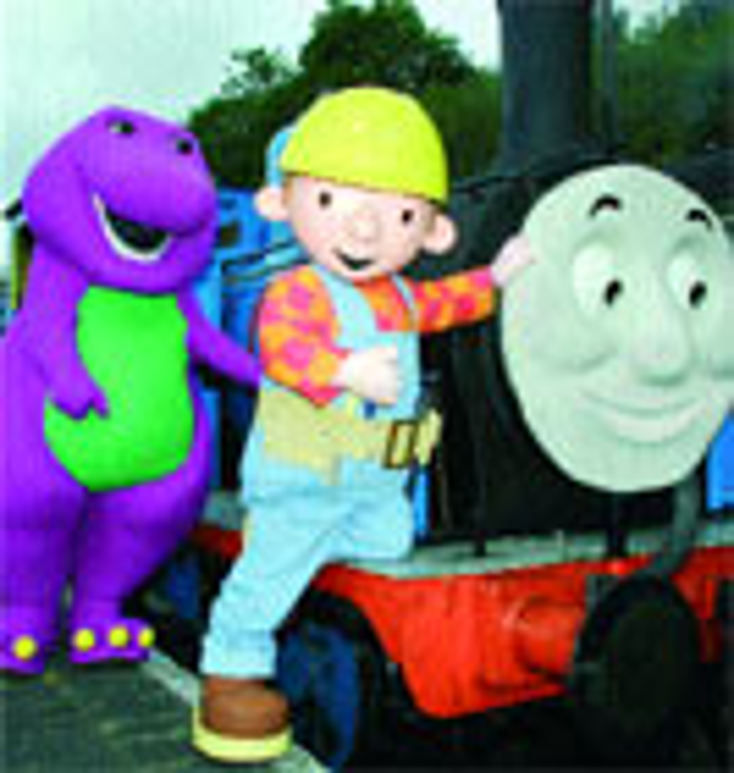 ]>Highlights of products to be showcased at the upcoming interactive trade show. E3 should be interesting as the video game industry embarks on one of its most critical stages of development, with the next generation of consoles finding a larger installed base; powerful, graphically superior second- and third-generation software headed for retail shelves; and new technology enhancing gameplay.
No doubt, a question on everyone's mind is whether or not there will be a dominant platform or whether the three new consoles can co-exist and prosper as they fight for market share in a category that is growing exponentially.Sony, Microsoft, and Nintendo each are poised to bring something different to gamers in hopes of capturing their attention and spending dollars. Sony will offer users the option to play games online through PlayStation 2 beginning August 2002 with the goal of making PS2 a mass-market broadband platform in the home. Connectivity is in the works for Microsoft as well, with the launch
of an online service with multiplayer capabilities in the fall. Nintendo will keep pace by maximizing its new platforms, with GameCube and Game Boy Advance able to interface with each other. Unlike the others, Nintendo will not rely on third-party publishers but more heavily on its original intellectual properties with big guns Star Fox, Zelda, Mario Bros., and the return of Metrode."The way I see it, Microsoft and Sony are going after the living room with convergent platforms, and Nintendo is going after the kids' room," says Tim Campbell, director of new business development in the Los Angeles studio at Infogrames.But gameplay is not limited to the home; wireless technology such as cell phones will extend the reach of gaming with companies such as Versaly, a Seattle, WA-based mobile entertainment company already supplying games based on Star Trek, CrossRoads, and Rat Race (Viacom) to cell phone users. "The cell phone model is a major area of interest for us and an expanding area of our business," says Pam Newton, vice president of licensing and marketing at Viacom.The proof is in the numbers, with 800 million global users of mobile entertainment predicted by 2005, up from 150 million currently, according to The Art Group in the UK. Further, the company forecasts that global revenue from mobile entertainment games will grow to $4.4 billion in 2006 vs. $124 million in 2001. The days, months, and year ahead are promising for interactive games, and licensing surely will exert its own influence. Some highlights for both licensed and internally developed games that will be seen at E3, held May 21-24 at the Los Angeles Convention Center:
Activision:
In action sports, five games are in the works for the Tony Hawk franchise and the first-ever surfing title: Kelly Slater Pro Surfer. In superheroes, Spider-Man will be on five platforms day and date with the May film release, as well as X-Men, Wolverine, and Blade games. The company will expand its presence in racing and driving categories with Race of Champions, a European-based license, and internally developed True Crime (working title). In kids' games, Stuart Little 2 and Tarzan are both on GBA.
BAM! Entertainment Inc.:
Growth is planned around its Sports Illustrated for Kids license with hockey and basketball (first quarter 2003) to launch on all platforms. Also key is Spyglass (distributed by Disney) and the Powerpuff Girls on PS2 and PC.
CapCom:
E3 marks the world premiere of Devil May Cry 2 with previews shown on the company's video wall at least once an hour. Other hot titles include: the first Resident Evil game for GameCube and the summer releases of Street Fighter Alpha 3, Mega Man Battle Network, and Mega Man Zero, all on GBA.
Encore Software:
The company moves up to the main show floor with a 3,000-sq.-ft. booth (up 1,400 sq. ft.) to maximize exposure for its first-ever video game titles. Already on shelves is Circus Maximus: Chariot Wars for Xbox. Next up: Dragons Lair 3D (based on the '80s arcade game, Dragon Slayer) for PS2 and GameCube in August; Daredevil (movie due first quarter 2003) on an unknown platform; and Jackie Chan Adventures for PS2 in the fourth quarter. Two titles-one for Sesame Street and one for Dragon Tales-will ship in fall 2002.
Fox Interactive:
The company has been busy signing deals since making the shift to co-publisher in 2001. Some of its latest products: Noone Lives Forever 2, Die Hard Vendetta, Simpsons Skateboarding for PS2; and Buffy the Vampire Slayer for Xbox.
Infogrames:
The company will unveil The Terminator: Dawn of Fate and Godzilla: Destroy All Monsters Melee with classic monsters in 3-D environments exclusively for GameCube. Its first role-playing game on the PC will include Neverwinter Nights (based on the Dungeons & Dragons game). Its kids' lineup includes football for GC and GBA and new sport hockey for the PC in its Backyard series. The company will address the social gaming genre with Nickeolodeon Party Blast in October.
Jim Henson Interactive:
The company just signed a Muppet content partnership that will bring Muppets to all platforms over the next few years in a global alliance with major publisher, reveals Craig Allen, general manager and senior vice president. Also new: a Bear in the Big Blue House game for PS from UBISoft and Farscape from Simon & Schuster, first for the PC and then for consoles in 2003.
Knowledge Adventure:
The first four interactive titles for Butt-Ugly Martians will hit shelves in fall following an exclusive three-year deal to develop and publish interactive product for the PC/Mac, console, handheld, PDA, wireless, and Internet platforms. The products will be distributed worldwide by Vivendi Universal Games. Also new: eight Barbie titles on multiple platforms; two Rescue Heroes games for the PC, one in July and one in September; a Little People Airport for the PC; and two games for new property Curious George.
Konami:
Partnerships with 4Kids Entertainment and Disney Interactive are key. After good initial results on GameBoy and PS1, the company readies the release of Yu-Gi-Oh! on PS2 and GBA. In its Disney lineup comes an All-Star Sports line with 10 skus featuring the Disney characters for fall 2002 on GBA and GameCube.
THQ:
The company continues to build its strong licensed portfolio with Scooby-Doo! Night of 100 Frights for PS2 (summer) and GameCube (fall). Its deal with Nick will net two properties including original character-based action-adventure Tak and The Power of JuJu (working title) on PS2 and GameCube in 2003 and Interstellar P.I.G. (working title) due 2003. After nabbing a worldwide exclusive deal (through '05) with Britney Brands, the company will ship the first Britney Spears video game in spring '02. Tivola: The company readies its first licensed CD-ROM title, Where's The Blanket Charlie Brown (United Media), with plans to add another in January 2003 and a third by holiday 2003. Also on tap: Bioscopia: Where Science Conquers Evil; Answer This… Whales and Dolphins; and 3 Great Adventures with Max.
Viacom:
On tap: Sum of All Fears (Tom Clancy book) and Sabrina for GBA from UBISoft Entertainment, Mission Impossible from Infogrames, Star Trek from Activision, and two Top Gun titles from Titus.
Vivendi Universal Publishing:
A strong licensed lineup includes The Scorpion King: Sword of Osiris for GBA; Bruce Lee: Quest of the Dragon for Xbox; The Thing for PC, PS2, and Xbox; The Scorpion King for PS2 and GC; The Lord of the Rings, Part One on GBA; and Jurassic Park: Project Genesis for PS2, PC, and Xbox.
Subscribe and receive the latest news from the industry.
Join 62,000+ members. Yes, it's completely free.
You May Also Like
Loading..