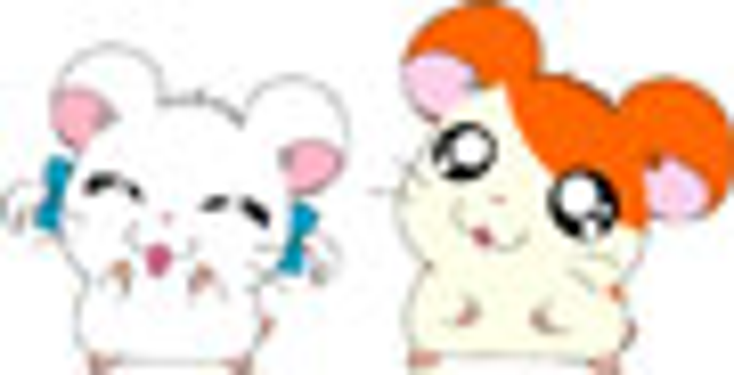 ]>Fashion illustrator Jeffrey Fulvimari draws inspiration from high fashion for a fun, yet fancy collection of merchandise.
Good things certainly do come in small packages, thanks to fashion illustrator Jeffrey Fulvimari, whose new portfolio of fashionable girls grace a mix of chic, colorful merchandise that debuts under labels "bobbypin by Jeffrey Fulvimari" and "Jeffrey Fulvimari extra fancy." Fulvimari, whose work has graced the pages of nearly every fashion magazine from Vogue to Harper's Bazaar and Mademoiselle, just finished primping his stylish lineup of gals for their debut on a range of products for the U.S. market.
Fulvimari's portfolio of whimsical wide-eyed fashionistas aims to bring style and a splash of color to an assortment of affordable products via an exclusive agreement with New York-based Nine Trick Pony, a licensing and brand development agency founded by licensing veterans Kim Winkeleer and Susan Chung. Inked in September 2003, the deal grants the agency the right to manage all licensing for the brands worldwide, excluding Asia, where the artist's work already adorns an assortment of products from candy to watches, wallets, handbags, bath accessories, dolls, and more.Upon leaving his hometown in Akron, OH, in the 1980s, Fulvimari set out for the allure of New York City, specifically the glamour of the fashion world. Before landing jobs illustrating for Interview, Chanel, and Barneys New York, he worked as a waiter, model, and assistant fashion and prop stylist. Although his portfolio soon expanded with art created for fashion houses Anna Sui and Helmut Lang, in the late 1990s he set out for Tokyo because his work was being exhibited at Parco, an upscale department store/art gallery. Fulvimari quickly became a hit in Japan, a culture that elevates artists to celebrity status. His work made its first debut on packaging for candy mints, and from this evolved the Jeffrey Fulvimari brand, which was established in 1999 and is still in production today. This stint marked Fulvimari's first initiative within licensing, an area of business his friend, fashion designer Anna Sui, advised him to pursue as a result of her own success.Although Fulvimari was busy working overseas, he never forgot his roots in Akron. He fondly recalls memories of his sisters when they were teenagers in the '60s and '70s, talking about the Beatles, David Bowie, and Twiggy. These cherished memories soon became the source of inspiration for the "bobbypin" brand. "I just always loved that word," says Fulvimari, adding that his sisters used lots of bobbypins, and they were always scattered all over the bathroom of his childhood home.Fulvimari's expanding portfolio of chic, youthful girls outfitted in hip clothing is primed for licensing. By offering two distinct brands with differing price points, Fulvimari and Nine Trick Pony aim to accessorize both the uptown and downtown girl. The artist's signature collection, "bobbypin by Jeffrey Fulvimari," boasts a range of fun, girly accessories that include wallets, duffle bags, and totes; cosmetics, manicure and pedicure sets, and cosmetic gift sets; stationery gift sets; footwear and slippers; lingerie and pajamas; and watches. The line is currently available at mid-tier and specialty boutiques; suggested retails range from $10 to $40. "We created a second, upstairs brand, "Jeffrey Fulvimari extra fancy," which is differentiated via a different logo," says Winkeleer. "It features upscale merchandise that uses higher quality fabrics and hardware, fancier silhouettes, and other 'extra fancy' components." Available at better department stores and upstairs specialty boutiques, price points range from $20 to $85. Fulvimari says the brands are "all about loving fashion, but not taking it too seriously. It's about not having to spend an arm and a leg for something really cool and hip, but not having to feel like you have something mediocre or substandard either." With this property Fulvimari aims to offer teens and 20-somethings a kind of "winking wit and humor they have never seen before in a nonsensical, fun spirit." Whimsical messages such as "Plaid isn't bad" and "Nice girls finish first" make a statement.Fulvimari and Nine Trick Pony's initial launch includes a roster of 10 licensees that unveil a comprehensive collection. Products include handbags and backpacks, small leather goods, decorative storage boxes, hats and caps, and stationery gift sets, all by Accessory Network Group, and bookmarks by Antioch Publishing Company. Fulvimari's artwork also adds charm to sleepwear, intimates, and loungewear by Delta Galil USA Inc.; watches by Genender International; and greeting cards by InterArt Holding Corp. Jay Franco and Sons holds the rights to bedding, bath and beach towels, and accessories; and cosmetics, gift sets, and desk accessories are licensed by Mary Elle International. MeadWestvaco will introduce calendars; Olivia Miller, Inc., slippers, flip-flops, and footwear; and The Gift Wrap Company, gift wrap and bags, and stationery items.A soft launch in better boutiques nationwide took place in early 2004, and the bobbypin line was unveiled in April at 266 Mervyn's doors through a program that granted exclusive distribution through the month's end. Says Lee Walker de Sarvide, vice president of marketing for Mervyn's, "Fulvimari's expansive client list, presence in the fashion industry, and worldwide popularity, especially in the junior market, gives him a unique reputation as a global trendsetter."Although Fulvimari's brands were quick to charm customers and retailers alike, growth is planned carefully. "We are not in a great hurry to have 50 domestic licensees. As the brand takes hold in the marketplace and as consumers grow to love Jeffrey and his brands, we'll continue to add licensees," notes Winkeleer, adding that she anticipates annual retail sales in the U.S. to climb to $30 million this year and to exceed $100 million within the next five years. New categories will include ceramic giftware, picture frames, hair accessories, and jewelry. It takes more than just a splashy portfolio of fashionable girls to catch and maintain the interest of retailers and consumers. That's why Fulvimari's work embraces girls of a variety of cultures and ages. While flaunting style and confidence, they still manage to convey a fresh, youthful innocence. "Our goal is to create a unique and whimsical brand that transcends various age groups, offering women of all ages an opportunity to bring fun into their lives," says Chung, who adds that the program initially targeted women ages 16 to 24 but attracts a wider audience. Success is invested in the artist's vast creativity and his ability to readily capture the fancy of women. Chung and Winkeleer believe the program has endless possibilities because it doesn't center around television ratings, box office receipts, or how well a book that features the characters has been selling. Yet differentiation of the brand remains a top priority for Nine Trick Pony, whose major advantage is its jump-start on other "me too" properties.Remaining in close contact with licensees regarding sales efforts helps keep the brands strong. "If our slipper licensee sells into a specific retail account, we make sure our sleepwear licensee knows about it (and receives the slipper designs), so it can coordinate the sleepwear with the slippers and present the line to the retailer," says Winkeleer. Keeping it fresh and fun, and keeping consumers and retailers interested also is of paramount importance. "Sometimes this can be challenging as licensees try to maintain a particular price point that a retailer must hit, but we do everything we can to achieve this goal," notes Winkeleer. To generate excitement, Nine Trick Pony personally introduces the brand to retailers. Exclusive imagery for retailers that are willing to commit to the brand is available. "We ensure that our licensees have sufficient artwork to allow each retailer their own designs," says Chung. The team also meets with its fashion licensees to review the style guides. "As a group, we determine which illustrations will be exclusive to each retail account." By working in this fashion, the licensees are automatically creating an exclusive look. Retailers have been quick to jump on board with the Fulvimari program. The May Company has plans to launch cosmetic gift sets this fall, and Nordstrom will feature the extra fancy slippers in its holiday catalog. In addition, Kohl's is dressing up its accessory department with bobbypin merchandise.In addition to in-store signage and advertising in circulars, the team finds creative ways to bolster sales. Fostering relationships with consumer publications for press is among its priorities. Fulvimari's products have appeared in Nylon, Teen People, Lucky, YM, and InStyle. His work on select commercial illustration projects also brings exposure, and his licensed mannequins (Ralph Pucci) add panache to display areas.After initially securing U.S. licensees, Nine Trick Pony began scouting international agents that could fully develop a worldwide brand under its direction. It signed on several international agents for the UK, Europe, Australia, New Zealand, Mexico, and Latin America. First signed was DRI, a UK agent that has solidified deals with Marks & Spencer and Boots The Chemists. In late spring, Marks & Spencer will unveil ladies' and girls' apparel, nightwear and underwear, and girls' outerwear, as well as hosiery, bedding, towels, beauty kits, activity sets, stationery, greetings cards, and watches. It also will boast exclusive imagery. DRI signed on Blues Clothing for ladies' and teenage apparel, nightwear, and underwear; Clifton Bay for socks, slipper socks, and gift sets; and Danilo for greeting cards, gift wrap, bags, tags, and calendars; all products will launch this summer. H & A Marketing (Boots) will unveil a line of Christmas gift toiletries, cosmetics, and beauty products in the fall, and International Greetings has an ongoing stationery line.Due to Fulvimari's success within the fashion world, retailers, including Marks & Spencer, often call upon him to advise on color and trends. "Although we rely on retailers' expertise, and view them as partners in building a successful brand, we'd also like to see them support innovative products and color stories," says Winkeleer. "It seems as though they want to buy products that have 'worked' for customers in the past, and are reluctant to buy merchandise that is outside the box."
Subscribe and receive the latest news from the industry.
Join 62,000+ members. Yes, it's completely free.
You May Also Like
Loading..