Green remains one of today's biggest buzzwords. A recent survey sheds some light on how that translates to retail initiatives and consumer buying decisions.
What Can Green Do For You
, analyzed the responses of 76 retailers, showing strong support for green initiatives and the importance of eco-friendly perception. RSR, which is run by retailers for the retail industry, provides insight into business and technology challenges facing the extended retail industry and provides guidance on navigating these challenges for specific companies and the industry at large.
Earth-friendly initiatives are a significant part of the business and consumer mindset. A recent online survey conducted by Retail Systems Research (RSR), in March-April 2008, revealed retailers' priorities for going green. The resulting report titled,
According to the survey, 44% of respondents stated that green is a strategic initiative within certain departments of their companies. Only 11% said that they are not pursuing green initiatives internally. In addition, 60% of the respondents identified soaring oil and transportation costs as a cost driver for pursuing these initiatives,
and another 54% identified the challenges of packaging and material costs.
In fact, cost was found consistently to be a high priority, as 76% of poorer-performing retailers (what RSR referred to as "laggards") identified cost as a moderately high or highest priority behind their green initiatives, while 67% of retail winners (i.e., retailers who outperform inflation in same-store sales) gave "ethical obligation" the same weight. Only 14% of laggards rated ethical obligation as moderately high or the highest priority.
More than 20% of retail winners reported spending more than $1 million on their green initiatives to-date, while 62% of all respondents cited the fact that consumers just aren't buying green products as a challenge in moving their green initiatives forward. In addition, 51% cited the lack of perception of their brand as an "eco-friendly" brand as a challenge; and only 20% believe that green is "just a fad." Finally, 35% of respondents said that a vendor or supplier's green initiatives have played a role in the retailer's decision to do business with that vendor.
Findings in an online TNS Global Study,
The Green Life
, in which 23,000 consumers in 17 countries participated showed variable interest among developing and developed nations. TNS, which provides custom research and analysis, revealed global consumer responses to the challenges of going green, which indicated that developing countries were overall more environmentally conscious and responsible than developed countries, with developing nations' respondents believing there is a real threat of global warming (84% to 94%), and showing a willingness to pay more for eco-friendly products.
The report revealed a clear intent from U.S. consumers to be environmentally conscious. "Businesses have an opportunity to capitalize on these good intentions, given they provide affordable and convenient options. By taking into consideration consumers' different shades of green, fast movers can gain a share with appropriate products, messages and distribution strategies, to the benefit of both business and the environment," said Kimberly Bastoni, senior vice president, head of U.S. custom marketing and development, TNS.
The Natural Marketing Institute's (NMI) Top Trends of 2007 further confirmed the interest in "going green," identifying a trend termed "A Deeper Values Experience," which involves a heightened interest in sourcing, materials, trade practices, and social causes. This has become a part of the consumer brand experience, as well as the growing popularity in organic products, said NMI, adding that the trend goes hand in hand with consumer willingness to pay a 20 percent premium.
Licensing Expands Earth-Conscious Paradigm
Among licensing initiatives, a wide array of eco-conscious products and services are reaching the marketplace, as chic and green are no longer mutually exclusive. Coca-Cola is escalating sustainable fashion with the release of unique apparel and accessories produced with recycled beverage packaging. In their recent "Drink Me, Wear Me, Love Me," campaign, for the environmentally conscious trendsetter, The Coca-Cola Company has taken a lead in transforming one of its largest, reusable resources, post-consumer beverage packaging, into a series of sustainable fashions for everyone.
The initiative includes making every bottle count by creating an afterlife for PET drink containers. "We envision a world in which our packaging is no longer seen as waste, but as another valuable resource," said John Shero, licensing strategy director, The Coca-Cola Company. In 2007, Coca-Cola began limited availability of sustainable fashion designs manufactured using materials recycled from its worldwide beverage business. The initial collections could be purchased through the company's online store (
www.cokestore.com
), and featured such slogans as "Rock Your Rubbish." In collaboration with its strategic partners, The Coca-Cola Company recently expanded delivery of some of its first-run items to the North American retail marketplace. Widespread, international distribution of licensed, sustainable fashion products from Coca-Cola is planned for 2008 through all retail tiers, from specialty boutiques to upscale department stores to popular mass retailers. Additional environmentally friendly designs are expected to further advance sustainable fashion around the world.
At the center of the sustainable fashion enterprise are items produced from blended fabrics containing "recycled polyethylene terephthalate" (rPet) and natural fibers such as organic cotton or bamboo. PET is the material that puts the plastic in the plastic drink bottles for a wide variety of today's beverages. Through the sustainability program, the new lines of Coca-Cola merchandise created with rPET generate an "afterlife" for the plastic containers, enabling them to "re-fulfill their destiny" and become useful again. Scott Vitters, director, sustainable packaging, The Coca-Cola Company, said, "One of our long-term goals is to realize 100% reuse of the PET bottles we place in the market."
In addition to the sustainable fashions made with rPET, Coca-Cola recently began marketing designer handbags made with vinyl billboard material previously destined for landfills, plus other bags individually sewn and woven from used or surplus beverage labels. "Wearable art" items include handmade jewelry cut from old glass bottles for Coca-Cola and bracelets crafted from sterling silver and used Coke cans. Shero added, "It's a drink-it-and-wear-it solution for our disposable culture that can make a huge difference in reducing environmental impact. We believe sustainable fashion is here to stay. We're eagerly encouraging consumers to return to us our bottles and cans and cardboard and other used stuff, so we can flip it around into cool, long-lasting fashion items that people want to wear, as a visible sign of their environmental concern and socially responsible consumption."
He added, "If everyone realized that returning just one 20-ounce plastic bottle can help make a cap and that five can produce a T-shirt, we all might think twice about throwing them away. These fun products we're making merge trend with consciousness, reminding us that small steps, like recycling a few bottles, can help solve big problems. We want to motivate others to act." A merchandise neck label such as "5-Inside," indicates the approximate number of assorted PET bottles recovered and incorporated into the finished Coca-Cola item. Accompanying graphics include subtle branding, distinguishing the rPET fashions from traditional Coca-Cola branded apparel.
In September 2007, The Coca-Cola Company announced an investment of more than $60 million to build the world's largest plastic-bottle-to-bottle recycling plant, in Spartanburg, S.C. The 30-acre plant opened in 2008 and is expected to be fully operational in 2009, and will produce approximately 100 million pounds of food-grade, recycled PET plastic for reuse each year, the equivalent of producing nearly 2 billion 20-ounce Coca-Cola bottles. The company has also invested in recycling facilities in Switzerland, Mexico, Austria, and the Philippines.
Recently the company partnered with Wal-Mart to support the mass retailer's Earth Month program designed to highlight products in-store that can help consumers live a sustainable lifestyle. With "Drink 2 Wear," Coca-Cola launched a new line of sustainable apparel, and Wal-Mart became the first mass retailer to feature the Coca-Cola T-shirts produced with recycled plastic bottles nationwide. The T-shirts feature slogans "Make Your Plastic Fantastic" and "Rehash Your Trash," reminding consumers that recycling can go a long way toward helping the environment. Information is available at:
www.environment.coca-cola.com
as well as:
www.Wal-Mart.com
.
Disney Creates Nature Films
The Walt Disney Co. is establishing a new production banner, called Disneynature, which will deliver two nature films each year, beginning in 2009. Disney president and CEO Robert A. Iger said the success of
March of the Penguins
, a 2005 documentary from Warner, had helped spark interest in the genre. He also noted the success of "Planet Earth," the mini-series from the Discovery Channel and the BBC, as other examples generating interest.
Speaking in an interview with
New Yorker
magazine's Ken Auletta, on CNN (April 8, 2008), on "The Future of Media," Iger said Disney products were in demand by markets all over the world and noted a number of directions that Disney was pursuing. He said Disney hopes to reach its global market with nature-genre films that have broad appeal, and will hold additional appeal beyond the box office, as the company's consumer unit would likely be developing a line of books based on Disneynature films, and would enable their theme parks to develop attractions built around the films. Iger said he expects the films to receive wide release in theaters and will create spin-off products that would appear in Disney enterprises on the Internet, in bookstores and theme parks.
"The theme parks are very important. They drive cash flow and offer the most immersive experiences, and you pass that feeling onto others. They also drive brand value, are a growth business and can drive business in other markets for Disney," said Iger. If we put a theme park in Shanghai, we believe we can lift the brand value further," he added. He said Florida is an extraordinary business for Disney. "It is an unbelievable experience for the consumer, with water parks, theme parks, hotels; and we've leveraged our investment in those hotels. This extends to food and guest satisfaction, which is very high. We sell people a lot of things," noted Iger.
In addition to the nature initiatives via film, Iger cited Disney's purchase of Club Penguin, a social networking site, as a form of entertainment today, adding, "What we do as a company is create entertainment. There is a new world media landscape, and people have never had this much choice in media, TV, or online communications before."
He continued, "Transporting old rules to a new space doesn't work. We bought Club Penguin so kids can create an avatar and travel the world and participate with others around the world." This is clearly the direction today, with multiple Web tools changing and being upgraded, based on consumers' responses. "Online virtual world development is crucial for Disney," he said.
BBC's Planet Earth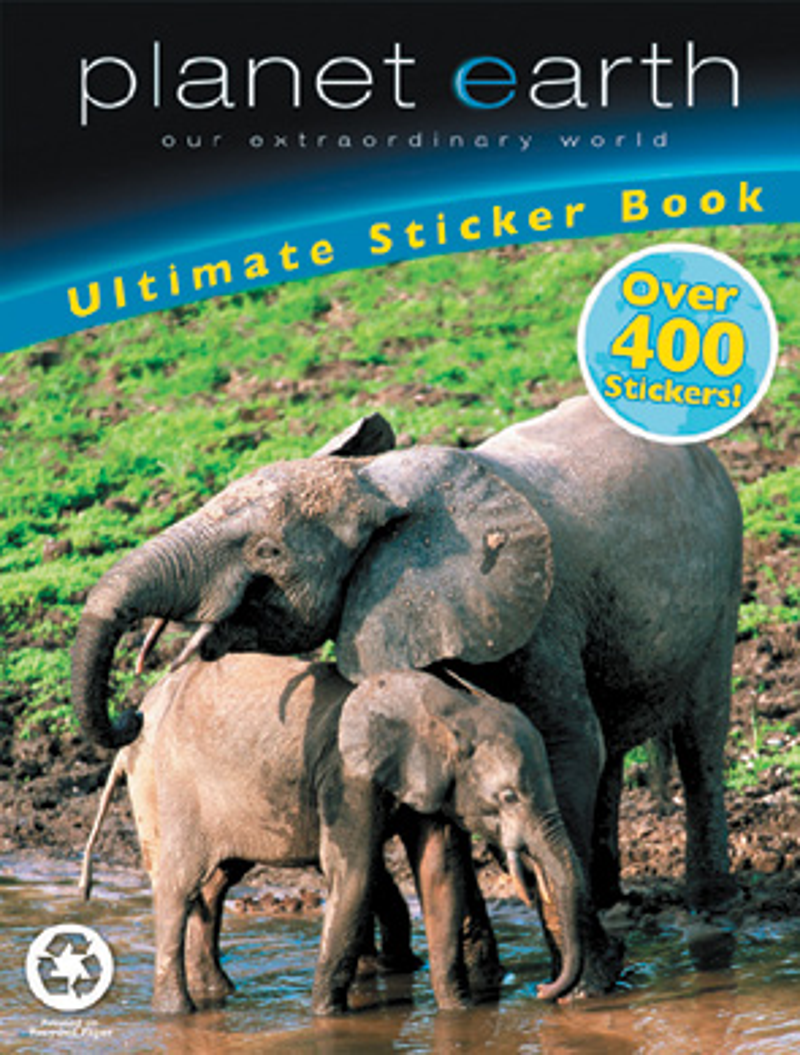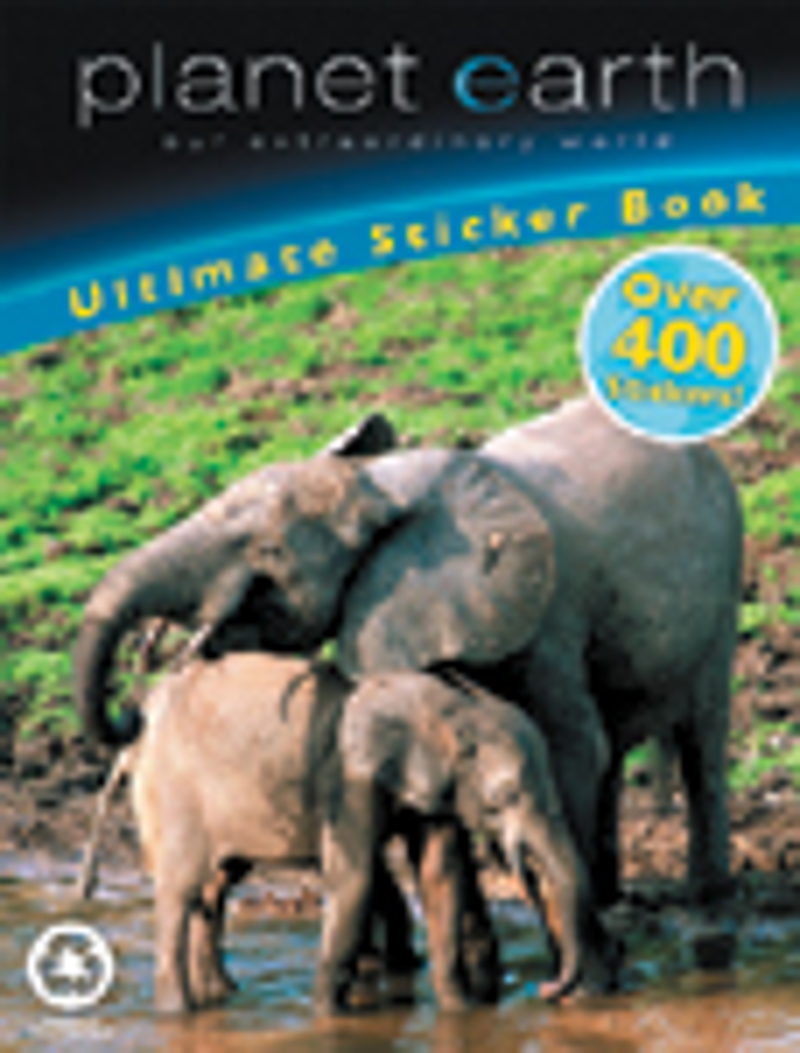 Celebrating the beauty of the Earth is the inspiration behind an extensive licensing and merchandising program. Planet Earth, the BBC's award-winning production, is bringing additional excitement to the brand by way of a new collaboration. At Licensing International Expo 2008, BBC Worldwide, together with licensing agent The Joester Loria Group, will leverage the momentum surrounding the brand to further develop the licensing program and expand into new categories.
The "Planet Earth" series, filmed over a four-year period by producer Alastair Fothergill and his team, takes the viewer around the globe on a journey of discovery, revealing new perspectives on the Earth and its wildlife. The 11-episode series, which aired on Discovery Channel in the United States, reached more than 65 million viewers, and was the top-performing video-on-demand event for Discovery. "Planet Earth" is also the best-selling high-definition DVD release in history and has become BBC Video's biggest-selling DVD release.
The Joester Loria Group, working under the direction of Discovery Commerce, the direct-to-consumer and licensing division of Discovery Communications, is launching an integrated licensing and merchandising program based on new and existing Discovery Communications' brands and series. These brands include the Discovery Channel, Animal Planet, Discovery Education, and Planet Green, the first 24-hour eco-lifestyle television network.
According to Debra Joester, president and CEO, The Joester Loria Group, the licensing agency representing Discovery Communications, "'Planet Earth' took over 100 million people on an extraordinary journey of our spectacular world. In the spirit of the series, Planet Earth Consumer products are designed to celebrate our planet with eco-friendly materials and educate a new generation of children with product including publishing and interactive games. We are delighted by the exceptional retail support for the DVDs and the merchandise."
The licensing community embraced the brand and subsequent DVD releases delivered strong retail support and demand for merchandise. Mass market retailers, including Toys "R" Us and Wal-Mart, developed plans to support the release of new merchandise, in fall 2008, including publishing, games, apparel, social expressions, and toys, including a 14" plush Planet Earth Polar bear, packaged with a 22-minute DVD. Excitement for the brand will continue with the release of the
Earth
film, which Walt Disney Studios will distribute in the United States. It will be the first feature-length nature documentary from its new production banner, Disneynature, and will premiere on Earth Day 2009. It comes from Alastair Fothergill, whose credits include the Planet Earth series on BBC and The Discovery Channel, as well as The Blue Planet. James Earl Jones is the film's narrator.
Planet Earth products were integrated into many Earth Day 2008 events taking place around the country, and will continue to appear in a variety of interpretations, via a roster of industry partners including Planet Toys, Inc. (master toy licensee), American Greetings (social expressions, calendars), Scholastic (children's publishing program), which will launch with a full-color, 48-page Planet Earth Scrapbook and Planet Earth reader in fall 2008, and will continue with three January 2009 publications, a second reader, board book, and scrapbook, and a full-color Guide to the Planet for April 2009, to coincide with Earth Day. In addition, the agreement brokered by Joester Loria, states that the publication series will be printed on 30% post-consumer waste recycled paper. Joester added, "We are delighted to have Scholastic as a publishing licensee for Planet Earth. Scholastic's experience and reputation for quality educational children's books makes them the ideal partner, as does their ability to distribute books to schools nationwide."
Other partners on the roster in the Planet Earth program which will offer a range of merchandise, include Modern Publishing (books and materials), Accessory Network Group (stationery and school supplies, adult and children's bags and headwear), Freeze (t-shirts, tank tops, fleece tops, knit tops and sweatshirts), SGI Apparel Group (children's sleepwear), SG Footwear, USAOPOLY (Monopoly®: Planet Earth Edition), Imagination International (Planet Earth Interactive DVD Game), The Canadian Group (2D and 3D cardboard puzzles), Mango Leaf (multi-use bamboo plates and utensils), and Trademarc (disposable plates, bowls and utensils).
Planet Earth products are designed to inform, entertain and educate, using environmentally friendly or recycled materials, and less harmful manufacturing processes. BBC Worldwide and The Joester Loria Group are also planning expansion of the brand into new categories including infant, maternity, domestics and home décor; and Discovery Communications is preparing its newest initiative, Planet Green, the first green network, slated to deliver 24/7 green lifestyle programming beginning in June 2008. The channel will provide entertaining, authentic and quality information for such categories as eco-design, organic food and green architecture.
Babies "R" Us Identifies Green Trend
As more and more new mothers make the choice to be environmentally friendly, Babies "R" Us, the baby retailer, has identified a trend in baby registry influenced by eco-conscious lifestyles. In addition to the basics, including bottles and baby-feeding items, bibs, bouncers, bedding and apparel made with organic cotton and natural dyes, and mattresses made with organic cotton fill, the Babies "R" Us registry offers organic food, and environmentally friendly cleaning products.
A Toys "R" Us update recently announced that their bottles and related baby-feeding products do not contain BPA (Bisphenol-A), as Toys "R" Us, as well as Babies "R" Us have worked to phase out such products. Clearly, the creation of "Green" baby registries is a reflection of the company's insights into the shopping preferences of millions of parents, who have shown a strong preference for natural lifestyle choices.
According to Babies "R" Us, more than half of all first-time moms register with Babies "R" Us or Toys "R" Us when creating their "wish list" for their babies. "Setting up a baby registry is the first step new and expectant parents take when establishing their baby's environment. In the past, color and pattern were key determining factors, but now, parents are increasingly interested in ensuring that their baby's world is healthy and clean," said Tori Binau, senior vice president, marketing, Babies "R" Us. "This has translated into a trend of creating "green" registries featuring natural and organic items that are good for both baby and the planet," said Binau.
Organic-certified baby and toddler food includes products by Gerber®, Earth's Best®, Horizon Organic®, and Healthy Handfuls®. Organic cotton apparel features layette items, socks and sleepwear from Koala Baby, exclusive to Babies "R" Us, Gerber® and Halo®; and natural bedding comes from Serta® Perfect Balance Mattress with organic cotton fill. There are also environmentally friendly, toxin-free cleaners for the nursery and home, including items from Seventh Generation®, Method® Home, GreenWorks®, and Clorox®, as well as natural skin care, and chlorine-free diapers and wipes.
Toys "R" Us is the world's largest dedicated toy and baby products retailer. It sells merchandise through more than 1,500 stores including 584 Toys "R" Us stores and 260 Babies "R" Us stores in the United States, more than 680 international stores in 33 countries, which includes licensed and franchise stores, and through its Internet site at
www.Toysrus.com
.
Retail Resonates for Kids
Star Ride Kids has licensed rights to design and manufacture children's apparel in sizes Infant through size 18, as well as tees and related sportswear for the Save the Earth™ trademark. According to Tea English, director of marketing for Star Ride Kids, the licensee in the new venture, "The license developed out of growing concern for environmental awareness, and in researching trademarks, Save the Earth™ was found to be the best fit because of its clear message. The trademark owner, Neal Pargman, is dedicated to bringing awareness back into the community to teach kids and their parents that Saving the Earth is cool. Star Ride Kids is on board to show kids that these efforts can be fashionable and hip."
The New York-based apparel company Star Ride Kids joined forces with Save the Earth™ Enterprises to bring compassion to kids' fashion. Set to hit department stores, mid-tier chains and specialty retailers for holiday '08, the Save the Earth™ collection by Star Ride Kids, beginning with babies' and children's apparel, will expand to sportswear featuring organically grown and produced fabrics, recycled hangtags, and hemp or other natural fiber care labels. In addition to using only organic fabrics, a portion of all sales of the Save the Earth™ collections will be donated to the Save the Earth™ Foundation for environmental research and education.
Neal Pargman, founder of Save the Earth™ Foundation, said, "We wanted to find a kids clothing company that shared our values about the environment and they told us they wanted to introduce a line of organic cotton Tees and sportswear for kids with the Save the Earth message. The timing could not have been better because we feel the program should be kicked off with the kids (newborn and up) who are inheriting the earth."
Organically growing and producing cotton is done at a higher premium to manufacturers than that of conventionally grown cotton. But, conventionally growing and harvesting one pound of cotton fiber, needed to make one Tee shirt, takes an enormous toll on the earth's air, water and soil, which impacts global health. Harvesting cotton can account for up to 25% of all pesticides used in the United States; and in developing countries, where regulations are less stringent, the amount of herbicides and insecticides and their toxicity is often greater. According to Star Ride Kids, by sourcing out organically produced cotton, the company hopes to create more demand with cotton producers which will increase the number of organic cotton farmers. As demand by manufacturers increases for organic cottons, supply will follow suit and in turn bring down the production cost of organically produced fabrics. Information is available at:
www.savetheearth.org
.
Art and Ecology
Art has also entered the realm of sustainability and eco-conscious choices. An artistic contribution from Kate McRostie DesignWorks shows the penetration of this concept. McRostie has been creating eco-friendly work, with eye-catching designs inspired by the need to be environmentally sensitive. Her eco-inspired art is created with materials such as reclaimed wood, pizza boxes, and recycled paper grocery bags, instead of traditional canvas and art paper. Other designs in her collection are trend driven and meant to inspire green living.
Regarding licensing opportunities, McRostie and company hope to work with manufacturers to use these designs on products made with recycled or reclaimed materials whenever possible. In keeping with the eco-friendly initiative, Kate McRostie DesignWorks is also encouraging the use of
yousendit.com
to transfer their hi-resolution files to their customers. According to the company, this saves on discs, paper, and fuel expenses for express package services, as well as expedites transmission. More information is available at:
www.katemcrostie.com
.
Based on the variety of environmentally conscious merchandise, services and materials being created today, it is clear that it's never too early to begin the pedagogic process. Entertainment, books, films and more, will continue to emphasize important lessons in protecting and enjoying the earth.
Subscribe and receive the latest news from the industry.
Join 62,000+ members. Yes, it's completely free.
You May Also Like
Loading..