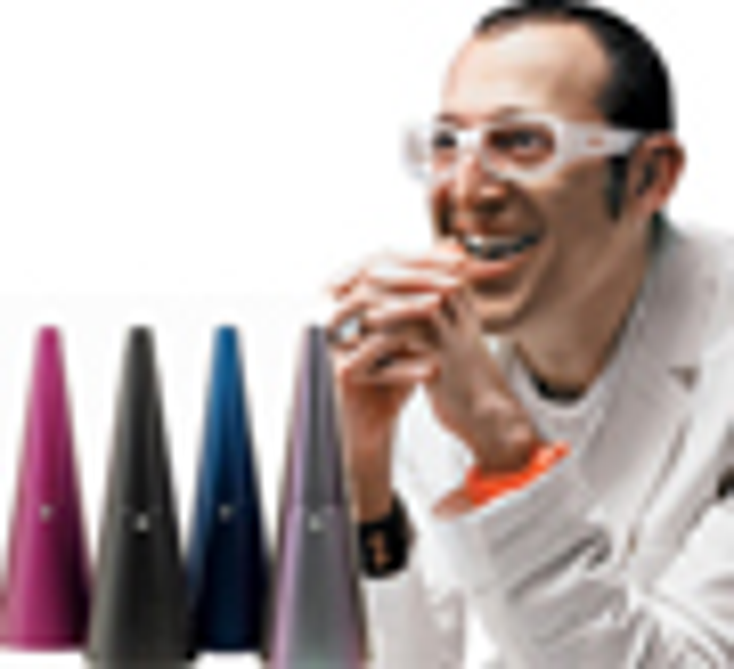 Well-known designers and style experts bring their talents to retail through home partnerships.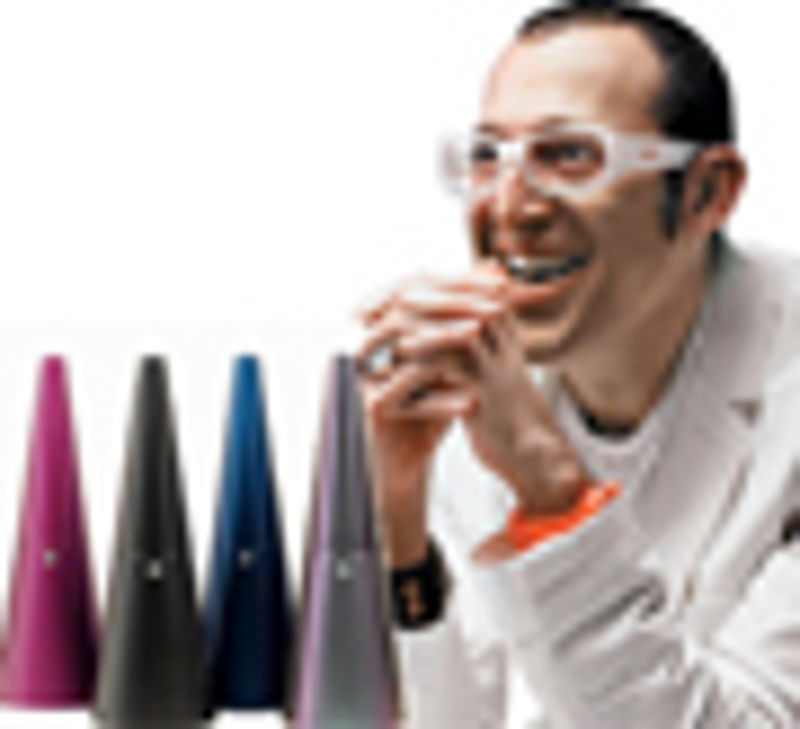 Over the last decade or so, the hotel industry has been on the rise with designers and architects such as Frank Gehry, Ron Arad, and other luminaries collaborating for the creation of ultra-cool, trendy hotel destinations that attract celebrities, design enthusiasts, and hipsters alike. They're catering to today's new breed of travelers who are in pursuit of a complete design experience rather than just a place to lay their weary heads.
The home market is following suit as style mavens and world-renowned designers are entering the home market by partnering with manufacturers for collections that transform ordinary homes into chic dwelling places. Why the peak in designer partnerships? "Retailers are looking for designers to give credibility to their assortments," says John Haesler, partner at MHS Licensing, who believes design doesn't have to be out of reach for the average consumer. Retailers also can probe upward on price points since consumers typically expect to pay more for designer brands.
Thanks
to Target and H&M, today's consumers have come to expect innovative, top-notch design even in ordinary household products, but consumers aren't the only ones who benefit from this designer-focused marketing strategy. "With the globalization of the manufacturing community, almost any retailer can get almost any product any other retailer can get," believes Haesler, so designer partnerships can help retailers differentiate from their competitors.
A designer association also provides instant credibility and brand awareness, and can lend a distinctive face and personality to retailers—a perk for marketers who are looking to create unique marketing and promotional pieces.
That said, it seems like there's no place like home for many designers who are launching home programs. According to the Bureau of Labor Statistics Consumer Expenditure Survey, Americans spend the largest share of their budgets on housing and other home-related expenditures—33 percent overall, making the home market an attractive category for designers.
Democratic Design
Art and design enthusiasts may have seen designer Karim Rashid's sleek designs at NYC's MoMA or San Francisco's SFMoMA, but soon, they'll have an opportunity to welcome his modern, streamlined style into their own homes. An associate professor of industrial design, and the winner of numerous awards and honorary degrees, Karim's resume includes the architectural and interior design of Philadelphia's Morimoto restaurant and Athens' Semiramis hotel, which won a Sleep05 European Hotel Design Award.
Karim has radically changed the aesthetics of product design and is credited with more than 2,000 products that have flooded the global marketplace—from Prada to Miyake and Umbra to Method. Although most of his futuristic products are offered at higher price points, Karim is the creative force behind the Container Store's Umbra Garbino trash can, and the packaging of Target's Method cleaning supplies. Considering his innovative design for the Dirt Devil's Kone, a hand-held vacuum, retailers can only imagine what he can bring to their licensed assortments.
The creative-minded industrial designer now is ready to share his talent with a wider demographic of consumers; he plans to design entire collections within categories of merchandise, but only for a few select licensees. Represented by MHS Licensing, Karim's first line, which is expected to launch in spring '08, will debut five bedding collections through a partnership with Franco Manufacturing. As of press time, the collection was still in development, but retailers at several tiers of distribution were quick to show interest. "We believe the lines can live harmoniously upstairs and at places such as Bed Bath & Beyond," says Haesler. "We can differentiate accordingly."
The bedding category will serve as an entry point to other categories within the home. At press time, MHS was exploring options within housewares, tabletop, lighting, RTA furniture, office supplies, and small electrics. "Karim has an international reputation for unique, functional design," Haesler says, "and we are working to leverage the equity in his name and recognizable style into the Karim brand."
Gracious Living
It certainly makes sense for television host, restaurateur, and lifestyle maven B. Smith to bring the glamour and allure of her lifestyle to market. The style and entertainment author is an expert on casual, yet elegant living. The proprietor of three restaurants located in Manhattan; Washington, D.C.; and Sag Harbor, NY, B. Smith personally decorated her homes, as well as her inviting restaurant spaces. I personally frequent her Sag Harbor location, a casual bayside setting. It offers a relaxing atmosphere, and is the type of place one can easily spend a summer afternoon listening to a calypso band while watching the boats sail around the harbor.
B. Smith's exclusive line at Bed Bath & Beyond may have marked her entry into the home market, but the former model graciously steps forward with the introduction of an upholstered furniture collection called At Home With b. Smith with Clayton Marcus, a division of the La-Z-Boy Corporation. "Now, I really have the ability to dress the home," says B. Smith.
The line, which is scheduled to debut this month at the International Home Furnishings Market, draws its inspiration from the décor of B. Smith's Sag Harbor and New York City homes. A global group was influenced by the time she spent living abroad while working as a model, and represents the exotic design of faraway locations. "When you are in the fashion business, you're typically on great sets or in great locations, so you're always surrounded by beauty and style," says B. Smith on her eye for beauty.
Sofas, side chairs, ottomans, and occasional pieces will be part of B. Smith's offerings. At press time, the bodies already were selected, but the fabric choices were still being explored. The cottage group inspired by her Sag Harbor home will naturally reflect a Hamptons feel that will incorporate "corals to florals," while a jewel-toned palette will spice up the global group. The cosmopolitan collection will take design cues from B. Smith's home on Central Park South. B. Smith says she lives a couple of different styles, so there's validity to the line's direction. Suggested retails will range from $1,299 to $1,599 for sofas, and from $250 to $599 for occasional and accent furniture. Distribution will be nationwide, and may include Canada.
B. Smith's credibility and success at Bed Bath & Beyond certainly has primed her for the upcoming home launch. "I think it's natural for manufacturers to feel comfortable with someone like me," says B. Smith. "I work with each company I partner with. It's a lot of running around, but it results in a synergy between the collections." Promotion plans are still in the works, but a Web presence and print promotions are part of the preliminary plans. B. Smith reveals that the dining room may be her next area of expansion.
Material World
Luxury linen company Matouk stitched its first-ever licensing agreement with textile designer Lulu de Kwiatowski. With an air of sophistication and a passport that reflects her exotic world of travel, de Kwiatowski's textile designs are classic yet modern. Her signature geometrics and nature-inspired designs have dressed the walls and furniture of some of the world's most prestigious homes and resorts, including The W, The St. Regis, and The Four Seasons Hotels.
The Lulu DK Matouk collection offers a variety of five eye-catching prints that are available in a 500-thread-count percale. Each is available in up to seven color choices. The line also includes an assortment of quilts in matching hues. Shams, pillowcases, fitted sheets, flat sheets, and duvet covers are part of the mix ranging in size from twin to king. A vibrant color scheme of cranberry, wheat, ocean, honeydew, chocolate, sky, and red is available. Suggested retail for a queen set averages $425, while retails on the queen duvets average $395.
Subscribe and receive the latest news from the industry.
Join 62,000+ members. Yes, it's completely free.
You May Also Like
Loading..