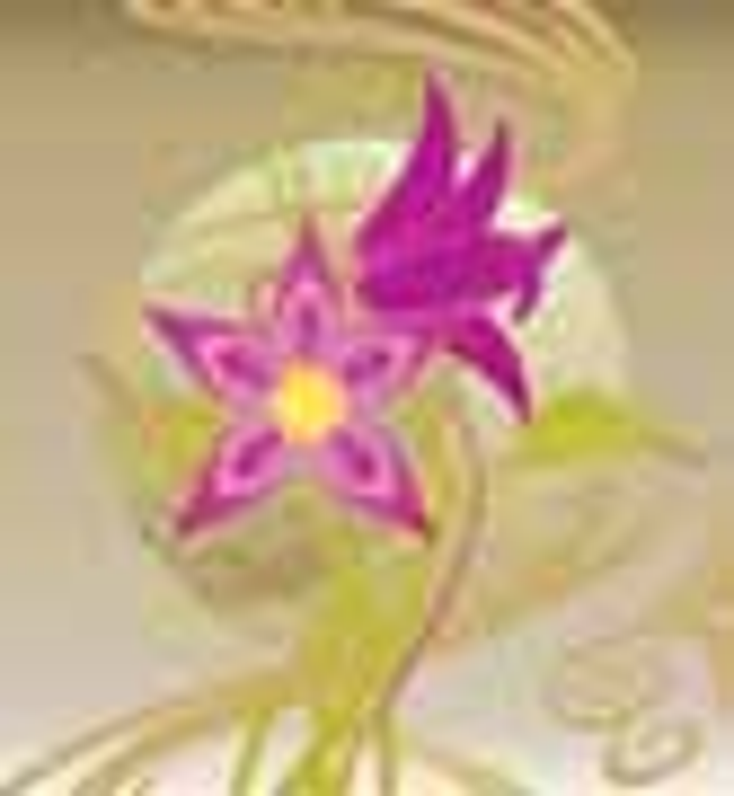 ]>For several years, mobile was the industry's favorite buzzword, with everyone from content owners, aggregators, and carriers hocking the latest branded ringtone. Then came the explosion of MySpace and YouTube, and companies scrambled to put content online. Add to the mix iTunes, video games, and, of course, traditional forms of content distribution such as broadcast and film, and the digital revolution looks a lot like the Wild West. But is every platform right for every brand or property? Learning to Cell
As part of the U.S. Department of Education's Ready To Learn-funded literacy initiative, a recent study on the educational effectiveness of cell phone video streaming technology found that parents reported an increase in their children's knowledge of the alphabet, and in their own initiation of literacy-related activities with their children. The evaluation—developed in partnership with Sesame Workshop, Sprint, WestEd, and GoTV Networks—was designed to assess the level of acceptance of cell phones as a medium for delivering educational content to parents of preschool children.
"The
results of this study provide us with important information about how parents and children respond to our educationally based content through a new medium," says Lesli Rotenberg, senior vice president, PBS KIDS' Next Generation Media Initiative. According to the report, the participants found value in handing their cell phone to their children and knowing their child was occupied with an educational activity, and nearly all participants reported their children quickly learned how to view the letter video clips without assistance.
But not everyone agrees that cell phones are the best way to reach younger children. "The whole notion of the pass back is silly," says Nelvana Enterprises President Doug Murphy, referring to the idea of parents passing back the cell phone to their children in the car or grocery store. "The application for mobile is not content for kids," he says. "If you want to know what's going to happen with cell phones, pay attention to Japan. You see people using cell phones for sports updates and traffic reports, and even social networking." At the end of the day, he adds, "preschoolers are more receptive to TV, home video, and merchandise."
Agreeing with Murphy's assertion, MGM has wireless deals in place for older-skewing properties
Pink Panther, Rocky, Stargate,
and
Great Escape
with Sky Zone (worldwide) and Bongiorno (Europe). With a content portfolio that tends to focus heavily on teens and young adults, Twentieth Century Fox also has taken an aggressive mobile approach, including a comprehensive
Simpsons
initiative later this year, according to Executive Vice President of Licensing and Merchandising Elie Dekel.
A viral, design, fashion, and TV brand, Domo initially was created as Japanese TV station NHK's mascot in 1998. According to Rich Maryyaneck, executive vice president and partner of marketing agency Big Tent Entertainment, roughly 600 Domo products were created in Japan, but didn't extend outside that market—until the property was picked up on the Internet, that is. Domo now boasts 400-plus video clips on YouTube and some 2,000 images on
Flicker.com
. When it came time to formally launch the property in the U.S. in October 2006, Maryyaneck and his team chose mobile as a jumping-off point. "Considering the brand's core demographic—teen to young adult—mobile made the most sense," says Maryyaneck. "For older age targets there is, without a doubt, less reliance on core media. With preschoolers, on the other hand, there's still a reliance on TV and publishing-based properties."
But carriers such as Verizon, which recently launched a kids' section as part of its V CAST service, are strong supporters of wireless kids' content. The carrier now offers classic and new video segments from
Sesame Street
and
Plaza Sésamo
. "I remember watching
Sesame Street
when I was a child, and now my children enjoy watching it," says Ryan Hughes, director, consumer content programming and business development, Verizon Wireless. "With today's mediums for entertainment constantly changing, our relationship with Sesame Workshop allows us to expand our product offerings that educate and entertain today's children, no matter where they are." Age discrepancies aside, says AG Properties Senior Vice President of Consumer Products Tamra Knepfer, "it's no secret the market now offers cell phones designed specifically for children. That said, the market will continue to evolve and make itself friendly for younger kids."
Netting Viewers
Last year truly was the age of the Internet, or, more precisely, the reinvention of the Internet, which quickly became the "it" place to view content, thanks to advances in broadband capabilities. "More and more, it's become a competitive necessity to have an Internet presence for your properties," notes Fox' Dekel. Perhaps nobody knows this better than AOL's senior vice president, kids and teens, Malcolm Bird. "We have an advantage in that our primary business is building a new media platform," he says. "Traditional media has always been successful in displaying properties. But online, kids can view a brand and also interact with that brand." Of course, adds Bird, "there are always those who don't 'get it.' TV will never die, but people have to understand you can get an equal number of kids online, so it's an opportunity to develop a synergistic strategy."
But according to Bird, some retailers are still heavily focused on TV exposure. "The retailers that embrace the Web will have a significant advantage over those that don't," he says, noting that KOL-based cartoon
Princess Natasha
reaches 600,000 kids via TV and 3.5 million on the Web. This year, KOL will launch animated series
Scary Fairies
on both KOL (for ages 6 to 12) and RED (ages 13 to 17). Based on the characters and stories from Martin Butler of UK-based design house Groovy Distribution Ltd., "the property has a true 'tween demographic," says Bird, who jokingly adds, "These are definitely not Mickey Mouse fairies."
Also no stranger to broadcast TV, KOL partnered with DIC Entertainment on the CBS-branded kids' block, KOL's Secret Slumber Party, last June. "We don't corporately have a DIC site, so KOL was made the brand name of the block and, in exchange, it built and hosted the sites related to the shows," explains Leila Pirnia, vice president of global brand management, DIC, which was an early embracer of the Internet. "We had an initiative with Yahoo about four years ago, which we subsequently terminated, but it was a great starting point and we learned a lot about what was appropriate for our core demographic," she says. "From there, we launched a Trollz Website that became a revenue generator after the brand went quiet at retail. And, last year, the various Slumber Party sites debuted." According to Pirnia, most of the sites target ages 6 to 12 and maintain a similar Web strategy, with the exception of Horseland, which began as its own Web community for 'tween and teen girls. "When we took it over," she says, "we revamped the site and broke it into two, leaving up the more sophisticated site for the original fan base while making the new site much easier for younger girls."
Also catering to younger girls is Disney Princess, which, says DCP Senior Vice President of Global Marketing and Franchise Management Vince Klaseus, means "you have to think differently than when you're going after a 'tween demographic. In other words, the Disney Princess audience is not using mobile devices or surfing the Web nearly as often as a
High School Musical
or
Hannah Montana
fan." According to John Friend, senior vice president of Cartoon Network Enterprises, a multiplatform strategy needs to be a combination of screen, time, and opportunity. "First and foremost, know your audience," he says. "Our core audience is boys ages 6 to 11, which means they tend to love gaming online. As a result, a huge part of our strategy focuses on Web presence, such as Toonami Jetstream," an Internet streaming joint venture between VIZ Media and Cartoon Network. The problem, says Friend, "occurs when you start thinking 'I have to be on every platform no matter what.'"
There is an incredible amount of clutter, agrees Al Kahn, CEO, 4Kids Entertainment, which handles a range of properties that lend themselves to multiple platforms, including
Viva Piñata
(developed in partnership with Microsoft) and
Chaotic
. "We make it a point to look at a concept and say, 'Does it genuinely lend itself to multiple platforms?' If the answer is no, then we won't proceed," says Kahn. The key, adds Nelvana's Murphy, is to build flexible content that can be used on TV, broadband, and wireless.
"But you can't just take a full episode of a show and slap it onto a phone," says Friend, who notes, "Cartoon Network's shorts are anywhere between 90 seconds and 2 minutes, and are designed specifically for smaller screens."
As far as flexible content is concerned, MGM currently is exploring the possibility of integrating its
Stargate
broadcast storyline with that of the MMO game due in fourth quarter '07. Explains MGM Consumer Products Executive Vice President Travis Rutherford, "We have an opportunity to involve the show's producers in the game development process, and track the story arc on broadcast to create stories that intersect."
Global Network
Nearly all of the major brand owners agree a multiplatform strategy should be global in scope. "Each region tends to have platforms that dominate, but that doesn't mean one can afford to ignore the weaker platforms," says VIZ Media Senior Vice President of Strategy and Business Development Daniel Marks. "Mobile may be strong in Japan or in certain parts of Europe, but broadband is still a viable business and marketing tool. Granted, the poorer regions of the world tend to have more mobile access than Internet, but I still think a multiplatform strategy modified for local market needs is necessary."
Much of the decision making needs to be local, agrees Cartoon Network's Friend. "Germany and Spain are both European countries, but they have many differences," he says. "The reality is that we work very hard and have groups in place to ensure there is a sharing of assets and a coordination of like functions, but we tend to operate locally."
VIZ currently is looking at its multiplatform strategy in the U.S. to see if, and how, it would translate to Europe. "If it won't translate, we're trying to figure out how to share ideas at costs that allow us to effectively use our limited resources," says Marks. From Cartoon Network's standpoint, Friend notes, recent system investments have made it easier to share assets.
The Download Down Low
"One of the biggest opportunities out there now is digital sell through," says Murphy, who adds that the notion of "digital download to own" (as opposed to rent) ultimately could lead to the death of the DVD. For now, though, "we lack the right connection of appliance to content. iTunes broke the mold in the music business, and also got a start in the TV and movie industry," he says, with companies such as TBS, Inc., making huge inroads into downloadable programming—including Cartoon Network, Adult Swim, and Court TV content—via iTunes. But according to Nielsen Media Research, less than 1 percent of content items played by iPod users on either iTunes or the device itself were videos. Perhaps even more telling, the study notes that, among video iPod users, video-based content still only accounts for 2.2 percent of downloads.
Regardless of whether TV shows and movies have limited appeal on iPods or whether the adoption of mobile video simply is proceeding slower than once thought, it's hard to ignore the iPod's smaller screen size. Microsoft is hoping size will play in its favor, having recently launched a downloadable on-demand service through Xbox Live that plays content on the TV screen rather than computers or portable media devices. But Xbox Live only sells TV shows for purchase, whereas the option for movies is limited to 24-hour rentals.
Why the holdup when it comes to selling movies for purchase? According to Murphy, the problem is simple: Download to own cuts out the gatekeeper, which, in this case, is the retailer. "Big studios can't go after the space without upsetting their retailers," he says. "Having previously worked at Disney, I can tell you the DVD business is what green lights most Hollywood features. In other words, the major players have an embedded business model that doesn't allow for much flexibility. Whereas, with us, it's a rights management issue." VIZ Media's Marks agrees, noting that much of the company's time has been spent clearing property rights from Japan.
Despite the pitfalls, Murphy is confident that download to own will, at some point, replace DVDs, with consumers creating their own video playlists, similar to iTunes. The whole goal, says Murphy, is to move from a linear to non-linear experience. Beyond download to own, "the other piece of the equation is moving the digital experience from techno-geek to the masses. It's moving in that direction," he says, "thanks in large part to Microsoft Vista software, PS3, and Intel's Viiv technology-based PCs. I think this time next year, there will be a meaningful push to truly integrate the digital experience."
Subscribe and receive the latest news from the industry.
Join 62,000+ members. Yes, it's completely free.
You May Also Like
Loading..