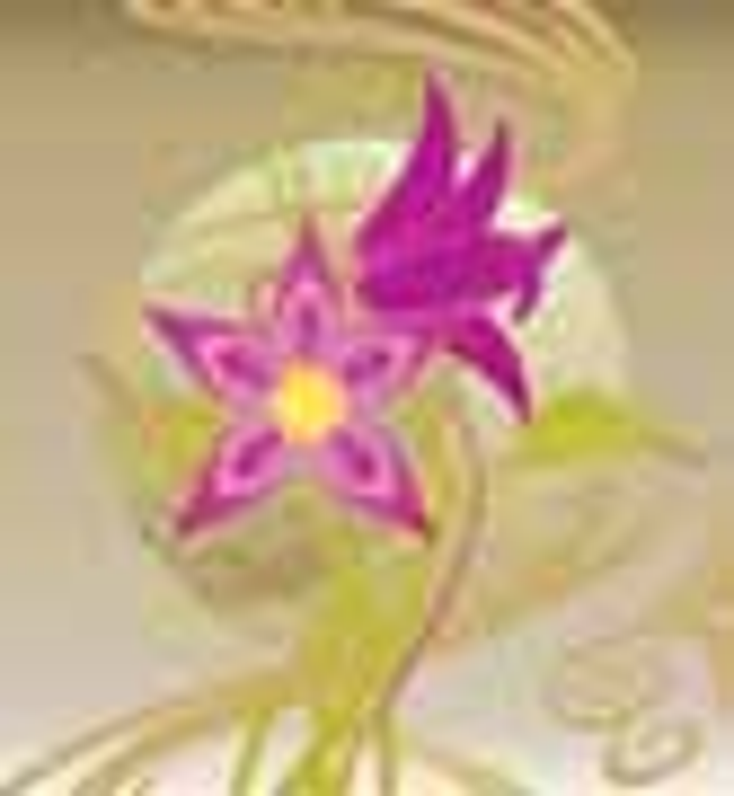 ]>Artists are exploring innovative ways to build their licensing programs and generate brand awareness.
Faced with retail consolidation and increased competition, artists are rechanneling their creativity to develop unique ways to sell their products, drive their licensing programs, and generate brand awareness. Some have developed successful concepts for pitching potential licensees (one grew her licensee list from six to 22 in several months), while others have discovered ways to increase their retail presence. Here, a look at the innovative techniques artists are using to build successful brands, plus tips to help compete in today's challenging marketplace.
Licensees and retailers expect more flexibility and customized designs from artists, who now are able to tailor designs with the click of a button. "Competition is extremely fierce," says Karen Hacker, vice president of sales and licensing for Corona, CA-based TSB & Co. As a result, artists are rethinking their strategies and polishing
their business skills. Artist Tara Reed hired consultant Jeanette Smith, president, J'net Smith, Inc., to assist her with developing a licensing strategy, marketing her work, and coaching her during every step of the process. "Art licensing is a growing industry, but the reality is that manufacturers are being squeezed by retailers, and with tighter budgets and layoffs, artists are expected to take on more roles," says Smith, who was previously vice president of licensing for United Media. With a wealth of expertise in licensing, marketing, and publishing, Smith believes the industry has changed and artists who want to build a long-term business should have a certain degree of marketing knowledge. "Artists are no longer creating for their own pleasure, but are designing to fulfill consumer needs and desires," says Smith. They need to realize their unique style is only one aspect of the "package" offered. Production capability and an ability to translate artwork onto products can make all the difference in signing a deal. Efficiency and "ease" to work with also score high with licensees. J'net Smith aims to teach artists to manage their businesses, enabling them to be more self-sufficient and less vulnerable. "Every licensor doesn't necessarily possess the skill set to market his or her own work, but regardless, it's important to understand the process." In addition to providing clients with high-resolution production files, artists should know how to layer art for production needs. "If they don't want to do it themselves, then they should find someone who can do it for them," advises Smith.
Similar to a full-service licensing agency, Smith offers expertise on brand identity, contract negotiation, retail and venue development, and in-store merchandising, as well as style guide development, advice on brand extensions, trends, and beyond. She also teaches classes—including Webinars—on "Art Licensing," a portion of the business she says "is growing at a tremendous rate." Smith says her duties as a "coach" differ from the role of a traditional licensing agent. "I work behind the scenes to assist my client [licensor]. I teach them what needs to be done, how to do it themselves, and why it's important," says Smith, whose business model also differs from that of a licensing agent. "I'm paid hourly with a substantially reduced royalty (or no royalty), rather than taking the standard agent commission on all product sales." Client Tara Reed credits Smith for making her "work faster, better, and smarter." When the duo met at Licensing 2005 International Show, Reed had only six licenses signed, but has aggressively inked 16 new deals since hiring Smith, who also taught Reed to design collections rather than individual pieces, and the significance of creating product mock-ups.
Success Story
After successfully selling her non-licensed artwork through major retailers and specialty stores, artist Sapna entered into an artist/agency partnership with TSB & Co., and set out to build a licensing program. "We needed to come up with a way to develop and show each collection, and make it easier for licensees to 'see' various product possibilities," says TSB & Co.'s Hacker.
Necessity was the spark that ignited the "storyboard concept," a detailed presentation board that shows how artwork translates onto various products. Without the expense of production, artists, agents, and potential licensees can easily imagine a comprehensive program.
Since introducing the storyboards this past January, Hacker reports increased interest in Sapna's work. Hacker says artists often present innovative ideas licensees haven't considered. Many of Sapna's licensees have shown the storyboards to retail customers to gauge interest. "We've entered into agreements based on the retail buyer's desire to carry the products shown on the concept storyboards," reveals Hacker.
Sapna and Hacker aggressively signed four licenses since they began using this new concept to pitch potential licensees. Sapna's licensing program, which launched in May 2005, now consists of six licenses, which include Intercontinental Art (wall décor); Fabric Traditions (fabrics); York Wallcovering (wallpaper and borders); Saturday Knight Limited (novelty bath accessories); Microthin (educational activity mats); and PcCrafter (CD/ROM and electronic downloadable clip art).
Retail Growth
Last winter, artist Karen Rossi of Rossi Studios set up shop in Wethersfield, CT, on the premises of Comstock, Ferre & Co., a seed company that dates back to 1820. Rossi's vibrantly colored, character-driven artwork provides a new reason to come to Main Street.
Located in the largest historical district in Connecticut, Comstock, Ferre's plant and garden destination offers more than 2,000 varieties of plants. This retail location supplies Rossi with a new degree of socialization, which, she says, her former setup in Windsor Locks lacked. "My work is about people, so I need to surround myself with others," says Rossi, whose licensed assortment of picture frames, calendars, and dinnerware is displayed beside her paintings, prints, and sculptures.
Rossi's retail space capitalizes on Comstock, Ferre's trusted brand name and long history, while Comstock has received a fair amount of press coverage since Rossi opened shop. To supplement her rental costs, Rossi teaches classes on the premises, driving revenue to Comstock, Ferre. She's also in discussions with the local convention center about including Comstock, Ferre on an organized tour of the area once called home by Mark Twain, Harriet Beecher Stowe, and Katharine Hepburn.
"Comstock, Ferre has an ability to devote sentiment, which can provide for a long-term customer base," believes Rossi, who also has hosted events such as martini tastings to benefit The Greater Hartford Arts Council, The Connecticut Humane Society, and the Hartford Regional YWCA. "Things are revving up at the garden center. We've been getting lots of 'PR,' and the classes started, so retail sales are up."
Subscribe and receive the latest news from the industry.
Join 62,000+ members. Yes, it's completely free.
You May Also Like
Loading..