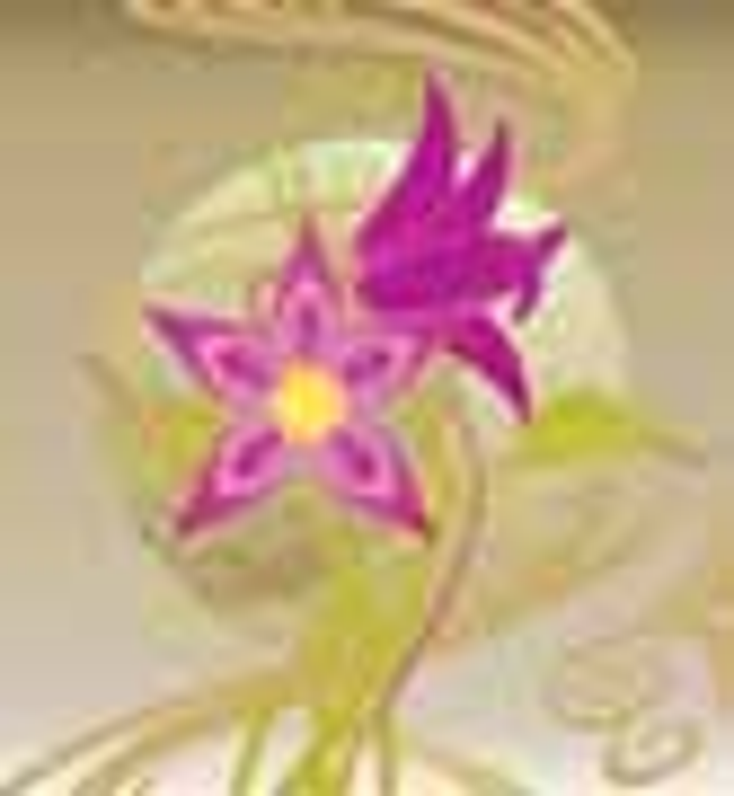 ]>Amid an onslaught of new convergence opportunities, video game creators and Hollywood talent are working together on new projects in multimedia distribution channels.
In today's multimedia world, where TV shows are watched on iPods, movies are viewed on PSPs, and video games are available on dozens of different platforms, intellectual properties no longer are taking the traditional route of game to movie or TV show or vice versa. New IPs are being developed concurrently across linear and interactive entertainment mediums. Hollywood writers, directors, and producers are creating original games. Video game creators are taking an active role in film and TV. And brands are leaping beyond traditional linear entertainment into the interactive realm. The current climate finds Hollywood exploring new avenues to tap into a growing number of consumers who want their entertainment whenever they want and wherever they are. There were more than 96 million handheld and console video game systems in
the U.S. through the end of this January, according to research tracking firm The NPD Group. That number, which constantly is growing as consumers purchase new PSPs and Xbox 360s, does not include PCs, cell phones, or PDAs—all of which can play video games. More than 136 million people in America play games, according to the Entertainment Software Association. The average age of a gamer today is 30, and 40 percent of gamers are female.
These numbers are having a direct impact on Hollywood, particularly since core 18- to 34-year-old males are playing games during primetime rather than watching TV. Those TV shows they do watch usually are taped with a digital video recorder. The Hollywood box office also has been in a long slump, and many producers are snatching up game rights such as Castlevania, Halo, and Onimusha to lure gamers into theaters. This has led to an onslaught of new convergence opportunities as game creators and Hollywood talent work together on new projects. Many game publishers have opened studios and relocated to Southern California to tap into the resources and infrastructure that support TV and film production. One such hybrid company is Spectrum MediaWorks, which was founded by game designer Alex Seropian and Hollywood veteran Jim Banister. Spectrum's sole purpose when it opened its Hollywood doors three years ago was to create projects that could live across linear and interactive media simultaneously. These projects aren't games based on TV shows or TV shows based on games, but IPs that were designed from the ground up as both TV shows and video games. "Entertainment convergence is something that's been talked about for a long time, but the multiple media distribution pipes are now in place to create properties that can work on multiple levels," says Seropian, who founded game maker Bungie and co-created game franchise Halo.
X Quest
will be the first video game and TV show to bear the fruit of this cross-pollination when the reality show debuts on Fox TV in the first half of 2007, and a massively multiplayer online game launches concurrently. Imagine Entertainment's Ron Howard teamed up with Spectrum and Fox to work on the reality show, which will send two teams of contestants into a 30-day space mission aboard motion-sensor, virtual-reality simulators. Video game players will be able to explore this same world and even interact with the contestants. The TV audience also can learn more about this virtual world through the Internet and mobile devices, while gamers can vie for a high score and a chance to appear as a contestant on the show's second season. Spectrum has a half-dozen other concepts in the works. "We've approached the cross-media programming challenge from the standpoint of literacy, instead of 'mergers and acquisitions,'" says Banister, who previously served as chief development officer and executive vice president of Warner Bros. New Media. "Most media institutions approach cross-media by acquiring a company in a primary entertainment category they're not already in—filmed entertainment, PC/console games, and networked media (Web, wireless, etc.). Crossing over from one to another requires an understanding of how the creative process, underlying technology, and business models differ. Most individuals cannot do that. Most institutions certainly cannot. We've assembled a team that can operate in any of those arenas with equal facility." Seropian says that one reason this project attracted Howard is because he's one of a growing number of big names in Hollywood who plays games and understands interactive entertainment. Howard has helped with both the creation of the TV show and the game. Even traditional video game licensing to Hollywood for feature films is becoming more collaborative. Seropian's old development studio, Bungie, went off the beaten path to bring Halo to the big screen. Peter Jackson currently is producing the movie, which is filming this year. "The key is to get the actual involvement of both mediums together," says Seamus Blackley, co-creator of the Xbox and now a Hollywood agent at Creative Artists Agency. "With Halo, Bungie was able to hire the screenwriter it really loved (Alex Garland of
28 Days Later)
. It's a different philosophy from the past, where game creators handed the game over to Hollywood. While it doesn't guarantee success, it allowed us to work with Microsoft to make sure its game is respected in a new medium." Vin Diesel is one of the leaders in Hollywood when it comes to marrying games and film. He opened his own video game company, Tigon Studios, in 2002, and is working on several projects that blur the line between film and game.
Superman Returns
director Bryan Singer, who was involved in the Electronic Arts game based on the film, is working with Tigon on an original game called Secret Service. The character-driven, tactical action-adventure game focuses on the life of a Secret Service agent assigned to the president's detail. Former Secret Service liaison Mark Feigin is a co-creator of this game. And if all goes well, the game could spawn a movie down the line. In a growing trend, Diesel will step into the virtual role of the main character in The Wheelman video game, and also play the game character on the big screen in the Paramount Pictures and MTV Films production. Both the next-gen game and the film are expected to bow in late 2007, with the game serving as a prequel to the movie. Hollywood screenwriter Rich Wilkes, who worked with Diesel on
XXX,
wrote both the game and film's stories. "Rich has been conceptualizing the movie since he started work on the game," says David Gale, executive vice president, MTV Films. "It's the first time we've had the same writer work on both a game and a movie. Rick's a big gamer and he's a cinematic storyteller. The back stories for these characters are much deeper than what you'd normally get with a game." Another potential Tigon project is the next Hitman game from Eidos. Diesel signed on to star as Agent 47 in the film adaptation of the game from 20th Century Fox. According to the film's producer, Adrian Askarieh, Diesel is set to star in the game as Agent 47, as well. "The Hitman game would be an original game, not a verbatim version of the new movie," says Askarieh. "Elements and components from the movie would be incorporated into the game, but gamers don't want to play through a movie plot." That's a formula Askarieh also is employing with Midway Games and his
Spy Hunter
movie from Universal Pictures. Askarieh suggested that Dwayne "The Rock" Johnson, who's starring in the movie based on the game, also appear as the same character in the new game. As a result, The Rock stars virtually this summer in the Spy Hunter: Nowhere to Run game and next summer in the big-budget film. "The Rock and Vin are doing these movies because they're in love with games and understand what a powerful medium games are today," says Askarieh. Director John Woo likewise is interested in video games. After walking the floor of E3 a few years back, he saw games that copied his signature film techniques and decided to get involved in games first-hand. His first project is Midway's Stranglehold, a video game sequel to the film,
Hard Boiled,
that has Chow Yun Fat reprise his role as a virtual Detective Tequila. "I want gameplayers to feel like they are watching a movie, except that they are in the director's seat," says Woo. "I never believed I could have topped my action in that film, but Stranglehold will bring the action to an even higher level." Woo says he has heard that other Hollywood directors want to develop movies and games simultaneously. He notes that while Stranglehold is the first for him, he definitely would like to create more games and movies at the same time.
Miami Vice
director Michael Mann is working on a video game sequel to his critically acclaimed film,
Heat.
Titan Productions is working with Regency Entertainment on the next-gen game.
"Heat
is the quintessential heist movie for the video game generation," says Brad Foxhoven, co-founder and president of Titan Productions. "Next-generation consoles will allow gamers to enter the world created by Mann and take part in a continuation of the film's story." Games also are becoming a new way for Hollywood to open up the archives with interactive sequels to classic films such as
The Godfather, Scarface,
and
Jaws.
Clint Eastwood teamed with Warner Bros. Interactive Entertainment to reprise his
Dirty Harry
role in a next-generation game. Too old to step back into Detective Harry Callahan's shoes for the big screen, a youthful Eastwood can appear in the new game franchise and introduce the character to a whole new generation.
Subscribe and receive the latest news from the industry.
Join 62,000+ members. Yes, it's completely free.
You May Also Like
Loading..