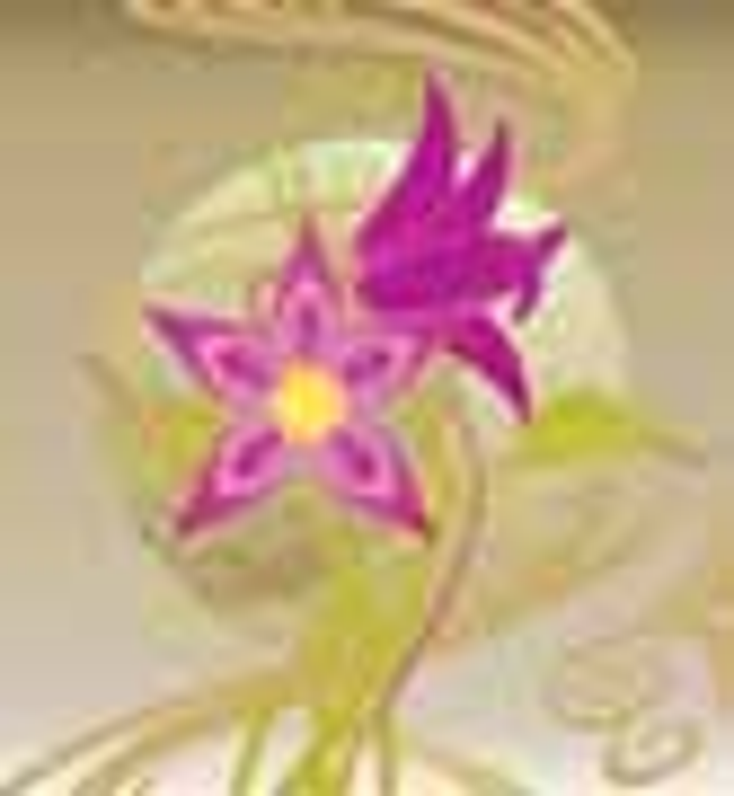 ]>Why artists are returning to hand-created artisan looks, often using traditional techniques combined with technology.
Many of today's artists yearn to connect with the traditional techniques once practiced by the masters as opposed to beginning their creative processes with the click of a button. Some are returning to the age-old practice of crafting by hand, and then taking advantage of the computer's speed and high-tech capabilities for follow-up work. As a result, color palettes are going greener, and nature-based themes are trending. Are artists rebelling against technology? Well, not quite, but many truly enjoy getting their hands dirty. For some, careers in the broadcasting industry or graphic design field have made them long for a return to a more tactile practice.
Utilizing low-tech tools in a society powered by high-tech gadgets provides a great deal of personal satisfaction for artist Dorothia Rohner of Painted Wings Studio. "Hand-created works connect us to humanity and the
natural world," says Rohner, who marvels at the intricate details found in butterflies and flowers. For artist Julie Ingleman, it's the smell of the natural clay base and the way it handles that lures her. Some artists simply find the tactile process more meditative. Daydreaming, imagining new ideas, and listening to music are luxuries Rohner experiences while working at her drawing table. "While the right side of my brain is busily painting or drawing, it leaves the left free to roam," says Rohner, who mentions that she tends to make more careful decisions about color, composition, and consistency while working by hand. When working on the computer, Rohner says the left side of her brain is consumed with mundane tasks such as saving files and checking e-mail. While a computer has the sophisticated savvy capabilities to manipulate imagery, for artist Angela Staehling, there is nothing like the "artisan" look that comes from a piece that is handmade. "Hours of work, creativity, and passion are behind each brush stroke, color choice, and design element," says Staehling, who is represented by Art in Motion. "I'd like to believe that the way I see something, draw it, or shape it with my hands will impact another person in a way that a computer could not," admits artist Robin Pickens. "Whether the artwork ends up being mass-produced or exists as one-of-a-kind, it starts with a desire to create something unique."
Back to the Drawing Board
Whether artists prefer to craft by hand or design digitally, some contend that top-notch computer skills still are necessary to compete in today's competitive and rapidly changing marketplace. Painted Wings Studio's Rohner, who worked by hand in a variety of media including sculpture and oil painting, became more computer-savvy when the illustration field shifted toward technology. After working for many years as a scientific digital production artist, she opened her own studio. She says, "I found myself drawn back to the simplicity of creating with pencil and watercolor."
Currently known for her botanical and butterfly themes, Rohner works primarily with transparent watercolors, which often are combined with airbrush techniques. Her years of technical experience and her passion for color and design are reflected in her soft, airy florals and nature themes. Wild roses, peonies, and orchids are at the heart of a collection that was drawn in pencil, painted in watercolor, and then digitally composed with hand-created papers and textural collage. Involved in licensing for only three years, Rohner has agreements with Hallmark (cards), Western Woods (coasters), and Stampourri (rubber stamps). She currently is pursuing notecards, paper, publishing, fabrics, ceramics, dinnerware, and home décor.
For Pickens, it was an 18-year career in television broadcasting that lured her back to the drawing board. She left the high-tech world to find inspiration in a bright, sunny home studio, an ideal place for experimenting with tactile mediums such as ceramics, drawing, painting, and sewing. "I get a more whimsical feeling through pen and ink," she says, admitting that she often uses the computer for color work. Lots of greens and nature-based themes such as trees and flowers are paramount. Pickens explains that in TV production, especially news programming, lots of blues are used because of the difficulty of controlling greens on air. As a result, her recent palette reflects greens, which signify growth, as well as oranges, reds, and purples.
Inspired by her frequent visits to Modern Art exhibits during her youth, Pickens is comfortable expressing a more contemporary style. Her linear black-and-white drawings are infused with lots of saturated colors and color blocking. Her collections, "My Little Bug," "Floral Fetish," and "Retro Robin," feature an abundance of greens and earth tones, as well as vibrant hues.
Textile and surface design classes at the California-based Otis School of Art and Design marked a significant shift in Pickens' focus. Her "Quilt Modern" collection, comprising lively solid colors, takes a contemporary approach to an old tradition. "I'm attracted to piecing together colors in a more free-form way and giving a new approach to traditional patterns such as a log cabin or Baltimore sampler quilt."
Although Pickens usually starts the creative process with traditional tools such as a pencil or ink, the computer certainly plays an integral role in her design. "Even if I'm painting a piece, I may do some color studies on the computer to decide my palette," she says, mentioning that she views the computer as just one more tool to create, like her sewing machine, Xerox machine, and light box.
She believes different creative solutions evolve when working with your hands. "Each medium has its own characteristics and allows for different expressions," says Pickens. Last year, she achieved 11 licensed commissions for Marcel Schurman/ Papyrus for boxed invitations and cards. She currently seeks licensees for other paper products and home décor.
Recognized for her custom hand-painted surface designs for floor cloths, furniture, and home accessories, Nanc Gordon of Nanc Gordon Designs paints both organic and geometric patterns—quite a diversion from the computer-generated work she produced when she was a graphic designer. Pencils and tracing paper now are the starting points of Gordon's creative process, which begins with thumbnail sketches. "I work the designs to a larger size, then scan those into the computer, allowing myself to make size and scale adjustments, and try various color ways. The rest of my work is done by hand," reveals Gordon, who is pursuing licenses for furniture, home accessories and décor, decorative fabrics, floor and wall coverings, tiles, giftware, and paper products.
On the Surface
"I've been told that my work appears to have a soul," says Kimberly Poloson. Crackle glazes, sandpaper, nails, wire brushes, coffee grounds, dirt, old ephemera, vintage ribbons, lace, and fabric are found in her vintage-style work, which has a rustic elegance that is described as "earthy" and "organic." Layering and a juxtaposition of rough and smooth textures are a focal point. "I'm like a mad scientist when it comes to my materials," says Poloson, whose past techniques include running water over a painting, and then scrubbing it with a washcloth.
Represented by agent Courtney Davis, Poloson's work decorates products that span 22 licenses from home décor to prints, tableware, linens, and paper products. Earth-friendly products such as linen tableware and bedding are next for Poloson, who compares handmade artwork vs. computer-generated designs to "a handwritten letter vs. an e-mail."
After taking a monotype (a process that involves painting on Plexiglas and then running a dampened piece of paper through a press) class several years ago, former textile designer Sara Henry's work evolved from flat surfaces to a mix of multidimensional elements. "I think my style is more interesting and less predictable now," says Henry. Her current focus is on marbleized paper, gouache, and cutouts.
Although Henry uses the computer on some of her work, she embellishes it with rubber-stamping, netting, photo imaging, and other techniques. "Nothing I've ever done is completely computer driven," says Henry.
Her recent collection is a tribute to her late friend, Peggy Westgard, a fashion designer who offered Henry a collection of specialized papers, which included marbleized papers and soft tones of aqua and brown. Acting as her own agent for the last five years, Henry has grown her licensee list from two to 10. She currently is pursuing fabrics, ceramics, tabletop, and party and paper products.
Whimsical, hand-drawn textile designs are a focal point for Sarah Dugger, who was inspired by the subjects and printing processes of the 1940s and '50s. She appreciates the mix of sensibilities that emerge from this era, and was formally trained in textile design. Taught to use her own sketches as inspiration and to create "repeats" by hand, Dugger is adverse to "being stuck in front of a computer," and enjoys working in pencil, so she can quickly churn out ideas. Although she's new to licensing, Dugger has a clear vision of where she would like to see her soft, dreamy designs: Textile categories such as bedding, bath, layette, and apparel are being explored, as well as paper and ceramics.
Computer Driven
For more than 25 years, licensed artist Julie Ingleman has worked out of her home studio. With 16 licenses that span the home and gift categories, Ingleman is pursuing kitchen textiles, bedding and bath, home décor, and wall coverings. Ingleman incorporates leaves, berries, and vines into her work, which naturally exhibits an earthy palette of greens, rusts, and golden-yellow colors. Although her process always begins with hand-painted designs, once the art is scanned, Ingleman manipulates and re-colors it, and then provides manufacturers with a digital format. "That's how the manufacturing process works these days," says Ingleman, who believes providing artwork that is closer to production-ready is a perk for clients. It also eliminates the risk of losing the valuable originals. "I can't survive without the computer," adds Ingelman. "It allows me to put together 30 presentations instead of 10."
Josephine Alexander of House in the Country believes the handmade look has the personal imprint of the artist's hand, but, ultimately, she thinks the future holds a combination of both. "Computer-generated work can be fabulous in the hands of a skilled artist."
Subscribe and receive the latest news from the industry.
Join 62,000+ members. Yes, it's completely free.
You May Also Like
Loading..