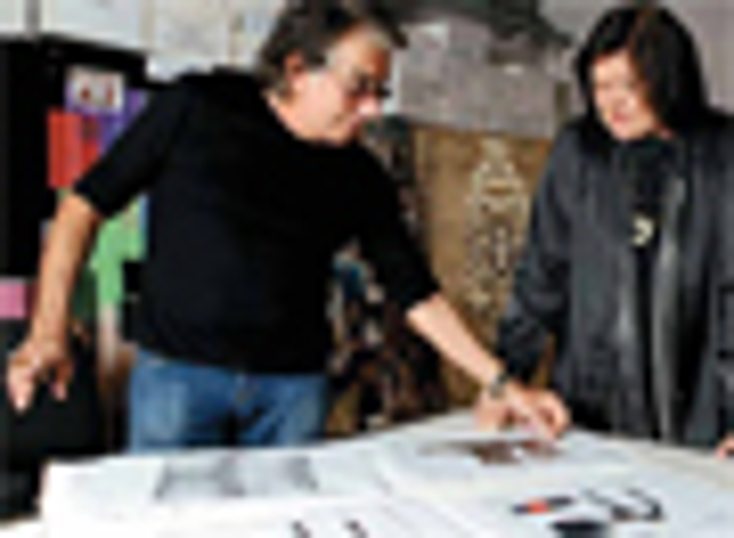 Many of today's retailers are striking deals with renowned fashion designers and celebrities for exclusive collections. Is this star strategy losing its luster or is there still opportunity for growth?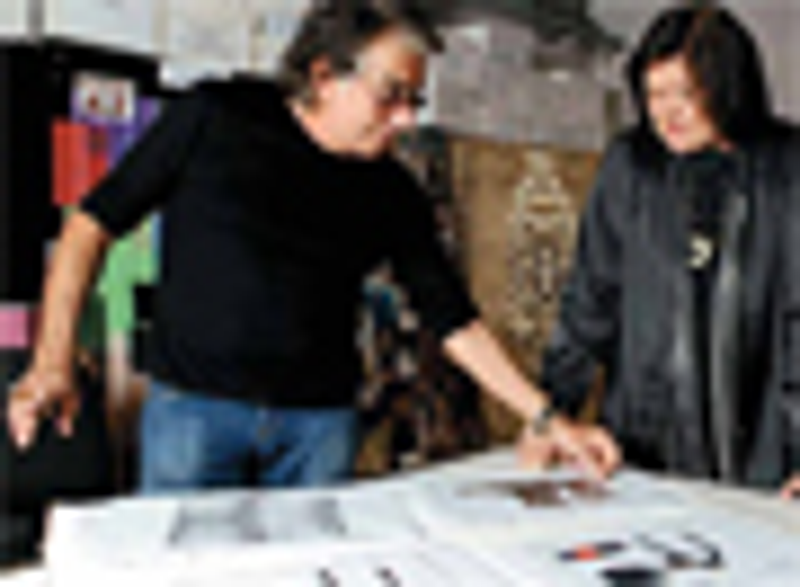 What many believe began with Target and its partnerships with celebrated architect Michael Graves and renowned designer Isaac Mizrahi has now blossomed into a major retail phenomenon that has many retailers following Target's lead. Many retail chains are partnering with today's top-notch talent to bring affordable fashion to the masses, and this fall will mark the debut of several more collections.
Several fashion executives
License! Global
spoke with credit Target for pioneering this concept, which was later labeled "democratic design." To namedrop just a few, fashion icon Sarah Jessica Parker now brings affordable style to Steve & Barry's, and Kohl's will soon offer its Simply Vera (Wang) brand.
Then there's Gap, which stitched agreements with Doo-Ri, Thakoon, Rodarte, and Roland Mouret, and the recently revamped Payless, which partnered with alice + olivia and stylist Patricia Field. This fall, Brooks Brothers will introduce a high-end collection guest designed by avant-garde designer
Thom Browne.
To what can we attribute this peak in partnerships? "We're hearing more and more about designers entering these types of partnerships," says Roseanne Morrison, fashion director of fashion consultancy, The Doneger Group. "I think we'll see even more guest designers if these partnerships prove to be successful, and the trend will move into other areas." These partnerships also bring versatility to retail.
Credit must also be attributed to H&M, which emerged on the American fashion scene several years ago. The Stockholm-based retailer opened its first U.S. store on New York's Fifth Avenue. I can still recall the crowds of fashionistas who lined up outside, anxiously awaiting an opportunity to snap up H&M's stylish threads. I vividly recall the buzz that surrounded the launch, and how H&M managed to captivate the interest of Seventh Avenue's elite couture designers.
Founded in Sweden in 1947, H&M now has more than 1,400 stores in 28 countries and is synonymous with affordable, up-to-date fashion. The successful retailer, which is renowned for its designer/celebrity partnerships, has a VIP that list includes Madonna, Stella McCartney, and Karl Lagerfeld, among other luminaries. A collection by Roberto Cavalli will debut this November at 200 select doors.
Undoubtedly, today's retailers are interested in celebrity partnerships because consumers are so intrigued with them. This, in turn, generates a lot of publicity. "Manufacturers realized that word-of-mouth and celebrity endorsements are key to building their brands," says specialty retail consultant Patricia Pao of Pao Principle. "Increasingly, they are diverting monies from traditional advertising into these efforts."
Moving far beyond the apparel marketplace, this democratic design trend also impacted the home and hotel industries. Hip hotelier Ian Schrager is developing a chain of boutique hotels for Marriott International, and trend-conscious travelers can indulge in style at the elegant Vera Wang suite at Hawaii's Halekulani Hotel or the fashionable Bottega Veneta suite at the St. Regis.
Will opportunity continue to knock at the doors of these retailers or will the trend soon reach its peak? Doneger's Morrison believes it can only enhance business by bringing a certain design aesthetic to today's consumer. She considers Target an "innovator" and notes its early affiliation with Graves. "This brought design to the mass market and changed the way people think about it," she says.
"This trend has been going on for a while, but is definitely proliferating," says Deke Jamieson, senior vice president, marketing and licensing for Dollhouse, which recently partnered with Paris Hilton for an apparel collection.
"Everyone is looking for a way to differentiate," adds Jamieson.
Pao argues that the "celebrity-as-designer" trend is getting maxed out. "Most celebrities are locked up in terms of licensing their names, and celebrity partnerships are becoming more difficult."
Pao believes generating revenue is a key motivator for fashion designers who are exploring this concept. She suggests Michael Graves sparked the trend with the launch of his home collection for Target, but credits Isaac Mizrahi, whose collaboration she believes solidified the success of this concept and provided legitimacy for other designers to follow suit.
"Vera Wang's collaboration with Kohl's is a way for her to help fund her 'ready-to-wear' day and evening collections," believes Pao, who notes that Wang quickly realized that R&D costs per season required a $10 million dollar commitment. "The licensing revenues generated from her line for Kohl's will provide resources to fund this R&D effort while Kohl's is hoping to bring its image to a more upscale level by bringing in Wang. The danger is that Kohl's is looking at Vera Wang as its design director. While she's a great designer, I am not sure if her designs will appeal to the Kohl's customer."
Successful Strategies
Dollhouse's Jamieson warns that celebrity licensing can be risky if not met with success. He cites two must-have components when considering a celebrity partnership. First, the celebrity must be high profile and able to draw traffic. "Everybody is curious about what Paris is doing and that curiosity factor is huge with retailers," says Jamieson. Second, celebrities should be prepared to market the product. Hilton regularly promotes her apparel collection (which launches this month) through entertainment magazines, and will be making appearances this fall.
Pao agrees. "The key to success are those celebrities who are involved with and use the products they create. Gwen Stefani wears pieces from her L.A.M.B line, thereby contributing to its success. In contrast, the limited success of House of Dereon can be attributed to its creator Beyoncé Knowles, who doesn't wear the line."
Executives warn that this strategy won't work if the celebrity simply lends her name out. Apparently Hilton is intricately involved in product development and works with the Dollhouse team nearly every day. She also creates inspiration boards to help the design team. "Retailers really appreciate that we capture the essence of Paris—from the logo to the delivery," says Jamieson.
Although Steve & Barry's declined to comment on its agreement with Sarah Jessica Parker, Pao reports that Parker is highly involved in every aspect of her licensing. "She personally oversees the development of all of her fragrance brands and reviews weekly sales reports. In fact, when she saw that one door in Florida was not performing, she asked about doing a personal appearance to promote sell-through," says Pao.
This summer, H&M paid tribute to pop princess and style icon Kylie Minogue by designing a line of beachwear with Kylie as a muse.
"Kylie was very enthusiastic about communicating what she likes to wear and showed us visual references like her '60s vintage bathing suit, which inspired the halter neck costume," says Margareta van den Bosch, H&M's head of design.
Hilton, who is widely noted for her "heirhead" antics, apparently has a "business side" and presented to senior management at Macy's West.
Many executives don't believe this trend has impacted the booming couture market. "Democratic design offers couture designers economic freedom, which is why there is such receptivity to sign licensing deals," concludes Pao.
Subscribe and receive the latest news from the industry.
Join 62,000+ members. Yes, it's completely free.
You May Also Like
Loading..