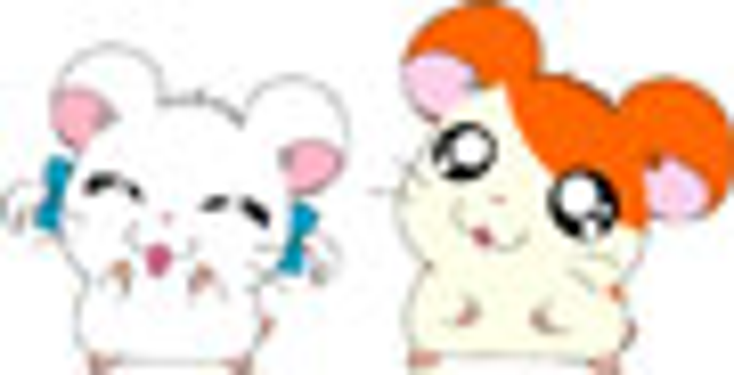 ]>Bolstered by double-digit growth, the comic book industry seeks to strengthen business with stronger editorial and consumer products, blockbuster movie releases, and greater mass-market presence.
A young boy huddled under a blanket, flashlight in hand, reading his latest comic book is an image from the distant past yet one the comic book industry would like to recreate with stronger editorial products, blockbuster movie releases, greater presence in mass-market channels, and cutting-edge consumer merchandise.
This starry-eyed enthusiasm has been tainted over time, a victim of lackluster editorial, retail attrition, and overzealous collectors, yet is on the rebound as the industry shows signs of improvement. "Over the last couple of years, the industry has experienced consistent double-digit growth," says Barry Lyga, marketing communications manager, Diamond Comic Distributors. "The reasons include Hollywood interest with movies such as X-Men and Spider-Man, a greater acceptance by the literary community including schools and libraries, and the overall perception that the stories have never been better."While statistics are as elusive as Space Ghost, it is estimated that the publishing portion of the industry generated $300 million in 2003; that figure skyrockets to about $2.6 billion when licensed categories are figured in.Manga and graphic novels have been a bright spot, bringing more female and casual readers into the fold. They also have provided retailers, particularly bookstores, with a higher-ticket item (about $15 vs. $3 for a comic book). "With manga, you're talking about an entirely different consumer base than the reader who shops in the comic book or hobby/specialty store," says Kurt Hessler, graphic novel buyer at Waldenbooks. "That said, I definitely think we're appealing to an emerging readership that wouldn't necessarily be shopping our stores if we didn't offer this product." Adds Paul Levitz, president and publisher of DC Comics, "For most of the last 20 years, comics were something you had to go out of your way to buy. Now that trade paperbacks are available in most bookstores and online, if someone sees something interesting, he or she can check it out." Retailers in all channels have committed to the category. Barnes & Noble expanded real estate with permanent Tokyopop graphic novel displays. Borders recently designated distributor Client Distribution Services as its first-ever "captain" for the graphic novel category, while Waldenbooks devotes space upfront and on end-caps."Graphic novels and manga are a focus because they appeal to a whole new reader and we're eager to see that readership grow," says Hessler. "We also do a lot of magazine advertising directed to the manga readers and are represented at fan conventions."Target and Wal-Mart also are devoting space to Tokyopop's Rave Master and have been instrumental in supporting its Disney cine-manga titles, which sold more than 670,000 units in 2003. Tokyopop recently extended its deal with Disney Publishing Worldwide for more than 24 Disney cine-manga projects over the next three years. Lilo & Stitch debuted in April, with That's So Raven, Princess Diaries 2, The Incredibles, and The Lizzie McGuire Movie due in 2004.Marvel and DC Comics control the comic category with 33 percent and 30 percent share of the market, respectively. Rounding out the playing field are strong smaller players such as Dark Horse Comics, Tokyopop Inc., CrossGen Comics, and Image Comics.Marvel has been busy rebuilding its universe with sales of $347 million in 2003 with projected net sales of $420 million to $440 million in 2004, according to Marvel Enterprises Inc. 2003 quarterly reports. On the publishing side, the company has "had a lot of fun playing a role in growing the industry with movies and editorial programs," says Gui Karyo, president of publishing at Marvel. Major editorial initiatives such as its three-year-old Ultimate Marvel line now are being made into trade paperbacks. The company also is reaching out to younger readers with The Marvel Age imprint-classic good guys vs. bad guys stories-that shipped to comic book retailers in March with full distribution in June. Marvel also signed a deal with Source Interlink Cos. to distribute comics to specialty markets across North America. Other initiatives: a new Spider-Girl comic in late June, a second prose novel for Mary Jane (Spider-Man's girlfriend), new comics for Ultimate Fantastic Four and X-Men, and the recasting of The Avengers. In late '04, a new creative team takes over the Ultimate line.Marvel's success is not based on its publishing alone. In fact, its consumer media group led by new President Tim Rothwell is in top form. Licensing in 2003 rose to $189 million vs. $79 million in 2002. No doubt Spider-Man bulked up the numbers, and the company is banking on a similar boost from Spider-Man 2 (due June 30) and others such as The Punisher, which released in April; Blade 3 and Man-Thing coming in August; and Fantastic Four in 2005.Marvel wants to be more than just the success of its last movie. To achieve this, the company is aggressively building and solidifying its master merchandising plan on a global basis with the appointment of new agents and new offices in the UK and Japan.On the domestic front, the company has identified some strategic categories and new businesses it will pursue. Most important, the company will focus on individual brand franchises. "We are no longer saying, 'Here's our universe.' Rather, we want our partners to evaluate each of our 4,700 characters individually and build separate franchises for them so we are not relying on just a few strong properties," says Rothwell.The consumer products division also consolidated its licensee base, partnering with one best-in-class manufacturer in each product category with Hanes taking on the underwear category (effective June); BBC for shoes; and J. Franco, Disguise, and Palmer for bedding, costumes, and candy, respectively.Like Marvel, DC Comics has been hard at work building both its publishing and consumer products businesses. "Our advantage is we have the widest creative range with superheroes, Vertigo for older readers, Mad Magazine on the humor side, entry into manga, and a new imprint called Humanoids, translated from French gothic novels," says DC's Levitz. The company also is going Hollywood with the premiere of Catwoman in July and Batman next summer. Its Batman comic was the No. 1 periodical title for nine months in 2003. On the TV side, the company "has a ton of wonderful stuff going on," Levitz says, with first products from Bandai for Teen Titans, the continuation of Justice League, and The Batman animated series for fall.Tokyopop Inc. is another company in motion signing new deals, staking out new territories such as the UK and Germany, and forging strong retailer relations. As a result of its deal with Viacom Consumer Products, the company will create a manga anthology based on Paramount Pictures' Star Trek franchise. The anthology is due winter '04/spring '05 for a suggested retail of $9.99. A major focus is Rave Master with Hasbro as master toy licensee and first products due out in August. Another highlight is "Princess Ai" created by Courtney Love and DJ Milky. The fantasy romance manga is due on specialty store shelves in July supported by promotions and displays at Barnes & Noble."'Princess Ai' is exciting because it gives us an opportunity to reach out to a crossover audience and target girls ages 13 to 17," says Steve Kleckner, vice president, sales and distribution, Tokyopop. The company also maintains its partnership with RadioShack, with Initial D a strong performer.For Dark Horse Comics, "what gives us an edge is good judgment on picking good properties," says Anita Nelson, vice president of sales and marketing. The company has made a name for itself, signing new deals and creating innovative programs. In June, its Enhanced Book program hits with at least 10 books created with a foil, special ink, dust jacket/flaps, or heavier paper stock. The price point is unchanged yet enhancements are limited to first editions. Also new in August is a custom hardcover publishing program for the major book chains.On the property side, Dark Horse is supporting Hellboy and Van Helsing with comics, collections, and hardcover books, as well as upcoming theatrical releases Sky Captain, Mirror Mask, and Aliens vs. Predator.Over at five-year-old Astonish Comics, the company encourages readers to "Remember your childhood and pass it on." Flagship titles "Herobear" and "The Kid: The Inheritance" and newcomers such as "Sokmunster," "The Dreamland Chronicles," and "Paddington Rumblebottom III" have enabled the company to stay true to that belief with comic stories appropriate for kids of all ages. The company also manufactures its own consumer products for many of its properties. "We have been growing exponentially year over year and feel the key to our success, besides good storytelling, is developing close relationships with our readers," says Mike Kunkel, chairman of the board at The Astonish Factory.Image Comics, now run by new publisher and company co-founder Erik Larsen, dares to be different and keeps its focus strictly on comic books. Unlike most other companies, all books are creator owned. Strong titles for the company include "Spawn" and "The Savage Dragon," which Larsen has created for the last 12 years.
Subscribe and receive the latest news from the industry.
Join 62,000+ members. Yes, it's completely free.
You May Also Like
Loading..