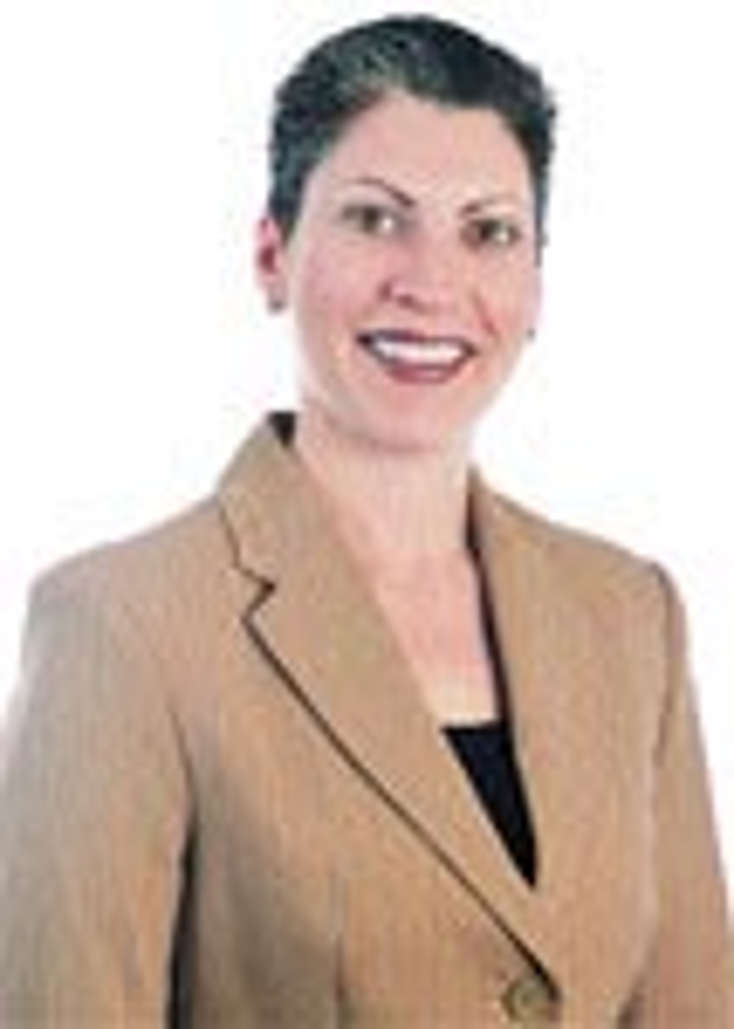 ]>
The recent MAGIC Marketplace, held February 23 through 26 at the Las Vegas Convention Center and Sands Expo and Convention Center, showcased the latest looks in licensed gear. The show drew more than 90,000 industry professionals, who came in search of cutting-edge trends and brands that will drive business. Here, License! offers a look at summer's hottest brands and styles, and provides a preview of what's to come for fall. Mark your calendars, the next MAGIC Marketplace will be held August 30 through September 2 in Las Vegas.The NBA teamed up with G-III for a line of swimwear and beach accessories that include one- and two-piece bathing suits and wraps for women (suggested retails, $60 and $40, respectively), and board shorts for men (suggested retail, $42). A variety of accessories will complement the line including a backpack that unfolds into a beach towel (Haddad Accessories), towels (McArthur), beach bags and sports bottles (ABI), insulated bottle holders (Kolder), and plastic
drinkware (Hunter). The assortment will be available this spring at specialty and department stores, team concessionaires, the NBA store in New York City, and via NBA.com.
JNCO stitched a deal with M. Hidary for a collection of boys' sportswear, outerwear, activewear, and swimwear. The collections will outfit infants (sizes 0 to 2), toddlers (sizes 2T to 4T), kids (sizes 4 to 7), and boys (sizes 8 to 20). Key pieces will include fashion and knit tops, thermal tops, kids' sets, and activewear. Styling will reflect JNCO's street look with a variety of logo treatments, embroidery, and intricate screens. Fashion looks will feature sport-inspired jerseys, racing looks, and cut-and-sew pieces such as short-sleeve Ts over long-sleeve thermals. The merchandise will be available this summer and is priced for mid-tier distribution.UNIONBAY announced an agreement with Chambers Belts for a line of belts for young men and boys, and Morel Cottet for an eyewear collection for young men, juniors, boys, and girls. Details on the belt line include washed webbing, grommets and studs, and vintage leather. Some styles reflect Western and biker influences, and will debut for back-to-school 2004 at national department and specialty store chains. Suggested retail prices will range from $14 to $20. The eyewear collection will offer novel designs for a youthful, yet sophisticated market. Available this spring at mid-tier department stores, as well as optical retailers and independent eyecare practitioners, suggested retails range from $75 to $125. Paul Frank Industries and its division, PF Timing, inked a new licensing agreement with Vestal for a collection of watches. Although Paul Frank has been designing watches for four years, the venture allows for a broader range of timepieces, such as wall clocks, alarm clocks, and limited-edition watches. The multiple-tier line will feature Paul Frank's whimsical characters, Julius, Skurvy, and Clancy, plus limited-edition timepieces and fashion-forward cases and shapes. The watch collection will include PFI's signature vinyl bands in the vibrant Paul Frank color palette. Available in the fall at PacSun, Nordstrom, Delia's, and Paul Frank stores, as well as specialty stores nationwide, suggested retail prices range from $55 to $250.Trinity Products and Campbell Soup Company teamed up to deliver a bright collection of T-shirts for juniors and young men. The Campbell's Soup can and other design icons from Campbell's packaging add personality to the Ts. Available at department and specialty stores, suggested retails range from $19 to $30.The U.S. Polo Assn. premiered its fall collection of newborn, infant, toddler, boys (sizes 4 to 7), and girls (sizes 4 to 6x) sportswear, sleepwear, and underwear under license with Kids Headquarters. Two- and three-piece sets for boys and girls took center stage. For girls, jeans are paired with fur-vested sweaters or with knit, logoed ponchos and coordinated long-sleeve tops. For boys, it's cargo, camouflage twill bottoms with heavyweight logoed jersey zip-ups or cargo vests. Available this summer at mid-tier and better department stores and specialty stores, suggested retail is $49.Levi's and Yak Pak unveiled the Boardwalk bag-part of the Summer Nights collection. The two-pocket bag is available in 13 canvas colors or denim. New hues include sugar coral, fuchsia, ice, and turquoise, in addition to the basics. Available this summer at Levi's Stores and Urban Outfitters, suggested retail is $23.Dollhouse continues its licensing momentum, signing SGS Watches for a line of fashion watches, and Madison International Group for a line of sportswear for Central/South America.Concept One Accessories, which already holds headwear and cold weather licenses with the likes of U.S. Polo, Akademiks, UNIONBAY, Blue Marlin, Mecca, and Cooperstown Collection, signed with Care Bears (The Joester Loria Group) for a collection of headwear and cold weather goods targeted at junior specialty and mid-tier retailers. In addition, Concept One signed with Felix the Cat (merchandise begins shipping this month) and Love Is... (The Licensing Company-TLC). Launched at the Outdoor Retailer Show and for the first time at MAGIC Marketplace was a line of
National Geographic
performance outerwear via a license with the Block Corporation. Lightweight materials (such as breathable nylon), weatherproof technologies (such as an internal thermometer that provides an accurate reading of the temperature inside the jacket), and moisture control fabrics (such as microfiber treated with silicone to repel water) are among the attributes. Scheduled for shipment in fall 2004, other functional features include interior pockets, zip-off adjustable hoods, and adjustable cuffs, to mention a few.
Subscribe and receive the latest news from the industry.
Join 62,000+ members. Yes, it's completely free.
You May Also Like
Loading..