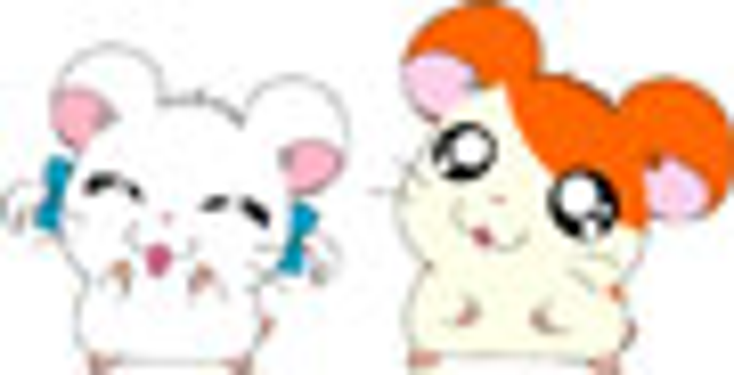 ]>Chinese contemporary art continues to make inroads in international markets, with artists acting as translators of the dizzyingly rapid changes in the Chinese environment.
Last spring License! published "China's Creative Spark" in the art of licensing and heralded the emerging market in Chinese contemporary art. This spring, we follow up with twin interviews-one with art agent Beatrice Pei and the other with International Center of Photography Director Willis (Buzz) Hartshorn-that, in very different ways, reflect and describe the ongoing progression of that market.
L'Année de la ChineTellingly perhaps, this past Chinese New Year's Eve (the year of the Monkey) was celebrated in Paris with a grand parade down the Champs Elysé, the all-red illumination of the Eiffel Tower, a proliferation of Chinese books at all the bookstores in Paris, a proliferation of Chinese antiquities in all the antique shops, and the Official Governmental Declaration that this year in France was L'Année de la Chine. For Beatrice Pei, the Vietnamese daughter-in-law of IM Pei, who has always been a part of the Euro-New York art scene, these were clear signals that the time for Chinese contemporary art in the Occident was at hand.
Born
in France of a Vietnamese mother and a father whose family for four generations was French colonials in Indochina, Beatrice spent her childhood years until the age of 17 traveling around the world to the many military posts where her father was stationed. When she returned to Paris it was to complete her education at the ?ole des Beaux Arts, and after graduation to pursue a career in journalism at French Vogue and Beaux Arts magazine.
Osama bin Laden's sister, then an artist in France (with a painting hanging in the hall of The Institute for The Arab World on the Avenue Wagram), introduced Beatrice to her future husband, Di Di, who had been flown to Paris by his father, IM Pei, to work on the Louvre pyramid project because he was the only member of the Pei architectural firm who was also fluent in French. The day after the pyramid was inaugurated in 1989, Beatrice and Di Di celebrated their wedding in the town hall. It was the only time they could be certain the entire Pei family would be in Paris and able to attend.
Di Di's current architectural projects include The Fine Arts Museum in Boston; The Art Museum in Suz Hou; and the Chinese Embassy in Washington, D.C., as well as the largest apartment building in Dubai and the Bank of China in Beijing. Because she travels frequently to China with her husband and several times a year to Paris to visit her family, Beatrice has been able to study the growing synergy between the French and contemporary Chinese art worlds firsthand, but then as she observes:
"Since the mid-1800s, the golden age of French colonialism, there has always been a historical connection between French and Asiatic cultures and an avid interest on the part of France in all things Oriental. As a result, many of the Chinese cultural and intellectual elite were sent to travel or stay in France and, therefore, many embarked on their careers in Paris. And traveling as I always have in the twin worlds of art and fashion, I also have met and befriended many of them. I have always felt emotionally close to artists and to what they do, always artists were the people I wanted to eat with, talk with, and with whom I wanted to share my hopes and my pains.
"This last trip to Paris I made a special effort to go to as many galleries as possible and attended a multitude of openings to get the sense of the direction in the art scene. It was then I reconnected with and decided to represent two Chinese painters I had already known for some time. They are technically and conceptually brilliant. They are Chinese, but they are also Parisian. They were especially attractive to me precisely because they were so multicultural and because they perfectly represented the multiculturalism that is so of the moment in Paris now."
Ma Tse Lin originally came to Paris under the sponsorship of 80-year-old sage Zao Wu Ki and is famous in China, Germany, and France. His recent work (1999-2003) is on the subject Buddha, exploring various versions of the Oriental godhead in myriad permutations, arrays of color, shape, and meaning, including the occasional use of Chinese characters and the application of gold leaf. Because he was trained as a sculptor, his painted images project plasticity and power.
Ru Xiao Fan completed his art education in Beijing and then won a governmental grant to travel to Paris and study under Olivier Debrée He is the more avant-garde of the two painters, and his subject is color, which he weaves in extraordinary rainbows through his canvases.
Both artists have been extensively exhibited in Paris, Hannover, Hong Kong, and Singapore. "My marketing plan for them is simply to increase and vary their exposure by creating new and varied platforms for their expression," Beatrice says. "To that end, I partnered with Michael Goedhuis Gallery in New York, and we are creating a series of shows planned to travel from Manhattan to Paris and from Paris to Eugenio Lopez's Mexico City Museum and then on to S?Paolo in Brazil, as well as serve as the conduit for the introduction of their paintings to museums in North and South America (which in the last several years have demonstrated an increased interest in discovering and acquiring works by living artists of Chinese training and origin)."
Beatrice also recently signed on to represent Goedhuis Gallery artists including Cai Jin, Yu Hong, Yang Yanping, Tong Yang-tze, Shao Yinong & Mu Chen, Yang Yong, and Gu Gan.
"I believe contemporary Chinese art and the emerging market-coupled with the ongoing Chinese economic and cultural renaissance-will elevate and encourage the respect and understanding Westerners have for the Orient," Beatrice says. "The pleasure for me is to act as a mediator in this burgeoning marketplace and to use my background, connections, and affinities to facilitate it. In other words, we could call this not just the year of China but also a labor of love."
Between Past and Future
ICP Director Willis (Buzz) Hartshorn on the upcoming Show of New Photography and Video from China and the growing audience for Chinese contemporary art.
License!:
How did the show come about?
Buzz Hartshorn:
Our curator, Christopher Phillips, had done a lot of traveling in China when he was writing for Art News and then he began to travel there with our trustee, Artur Walther, who loves to travel, knows the Orient, and has extensively acquired Chinese photography. They visited numerous artists' studios, together and separately, and were invited to the opening of the Guang Ho biennale, where Chris was introduced to Wu Hung, professor of Chinese art history at the University of Chicago. He discovered he shared the same passion for what was emerging in China at the moment. They decided it made a lot more sense to pursue this together than separately, and that is how the collaboration between ICP and the art museum at the University of Chicago began. Then the show became so large in scope and the work became so vast in scale that The Asia Society and The Museum of Contemporary Art in Chicago needed to be included. The fact that four museums could be interested enough to decide to collaborate on a show of current Chinese photography and video is a telltale signal of the growing interest in this subject.
What you begin to see is that China is reaching out and not so much behind the great wall anymore, so a lot of the art we are showing is by artists who are informed by the international art scene and acting as translators of the dizzyingly rapid changes in the Chinese environment. Two artists in particular come to mind: Zhang Dali, who works with demolished urban areas and begins to sculpt them. For example, he put a hole through a wall that has the look of his profile and allows the viewer to see through it and the traditional wall it pierces into the construction area of the new one. And then there is Hai Bo, who brought together and photographed found school pictures made during the Cultural Revolution and then went out and found all these people again and re-photographed them. So you not only have this amazing juxtaposition, but the whole tension between the promises of the Cultural Revolution and what actually did and did not happen.
L!:
Is the government playing a more active role in the marketing of these artists?
Hartshorn:
The government has started to realize culture is good business and, therefore, has invested large amounts of money in art schools such as the Academy of Fine Arts in Guang Ho. It has a media section unlike anything I have ever seen and in a brand new building. Also, the artists now have access to all the international art events, the expositions: biannual, tri-annual, fairs, and happenings making up the global art world now.
L!:
How do you see the ICP show impacting the marketplace? Is this a groundbreaking exhibition?
Hartshorn:
China has been increasingly on everyone's mind recently. There was the City Cultural Festival in Paris, and as far back as 1998 the "Inside Out in Chinese Art" Show at SF MoMA and at PS1, so, no, we can't claim to be completely groundbreaking. However, this is the first Western photography and video show devoted completely to contemporary China. Four or five New York galleries: Chambers Fine Art, Michael Goedhuis Fine Art, Ethan Cohen Fine Art, and possibly Marlborough and Meg Maggio's gallery in Beijing naturally will be piggybacking on our endeavor. In addition to the catalog, the show also has catalyzed the publication of a book on the work of one of its artists: Liu Zheng. Without being too melodramatic, his art deals in a very edgy way with illness, death, and the masks of transformation of his culture and is in some ways reminiscent of Diane Arbus.
The great thing for ICP is to be taking a pivotal role in bringing hitherto unseen but still international art to the forefront of our cultural consciences.
Subscribe and receive the latest news from the industry.
Join 62,000+ members. Yes, it's completely free.
You May Also Like
Loading..