CEO Henry Stupp is building a fashion lifestyle brand portfolio through licensing and partnerships with best-in-class retailers around the globe.
With a rich history that popularized its position in Americana culture, style and fashion for nearly four decades, The Cherokee Group, which owns the flagship Cherokee brand, is now more focused than ever as a global licensor committed to growth, expansion and maximizing its partnerships with top retailers and its shareholder value.
Cherokee, which has certainly endured the ups and downs of recession, bankruptcy and management changes, has its act together and is better positioned to seek new partners and bring a piece of American lifestyle to consumers around the globe.
The revitalization of Cherokee, and its inherent turnaround, began almost two years ago when veteran apparel licensee Henry Stupp, former co-founder and president of NTD Apparel, took the reins as chief executive officer following the exit of 20-year veteran, chairman Bob Margolis.
The revitalization of Cherokee, and its inherent turnaround, began almost two years ago when veteran apparel licensee Henry Stupp, former co-founder and president of NTD Apparel, took the reins as chief executive officer following the exit of 20-year veteran, chairman Bob Margolis.
Stupp, a well-versed apparel executive who not only has a deep understanding of brand licensing but retail as well, has brought a fresh and focused mindset and strategic approach to the heritage brand that bodes well for the future. From the time he joined the company, Stupp realized exactly what had to be done to revitalize the brand licensor's position in the market including fine-tuning the internal structure, strengthening its business with existing customers, building new partnerships and recruiting new executives to help execute his vision and capitalize on the company's tremendous potential.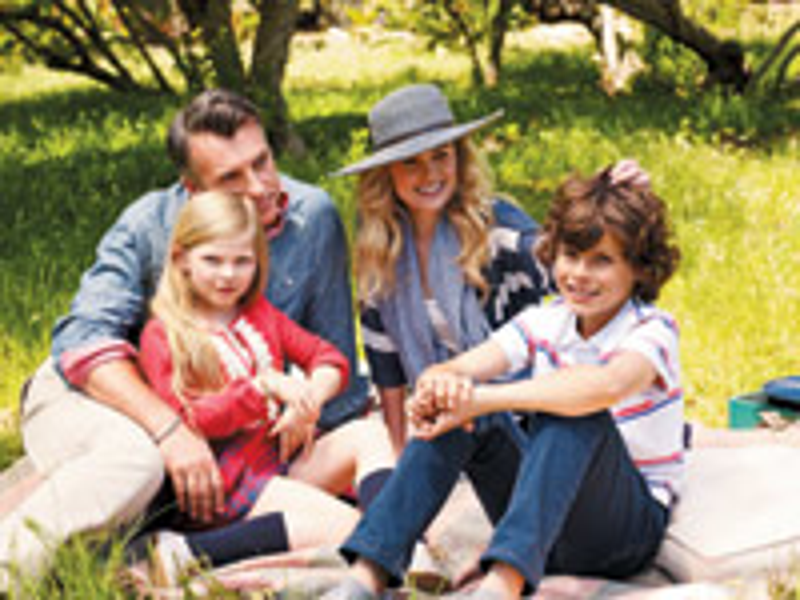 "Based on success the company had always enjoyed, there was an opportunity to strengthen operations internally and to become not just a good partner, but to become the best possible partner," Stupp says.
The process of improving the company's internal structure and becoming a better partner began almost immediately in fall 2010 when two retail and brand executives joined the Cherokee team. Sally Mueller, who holds more than 24 years of experience with Target, was named to the newly created position of chief brand officer, and Jamie Curtis, hailing from Coach and Target, was named vice president of marketing.
"We brought fresh viewpoints into the company to formulate a proprietary 360-degree approach that would be all encompassing," says Stupp. "We call it 'Licensing 3.0.'"
The four key factors are:
Product design and development.

Support services that include regular retail analytics and market research, as well as sourcing and manufacturing.

Marketing, which includes promotions, in-store merchandising displays, signage and social media initiatives.

Financial support services.
"Many companies just hand the keys over and are purely transactional licensors. We did not want to be that," explains Stupp. "We wanted to be a great partner that works with licensees in all aspects of business. It has taken time to establish, and we are starting to see positive results and most of our major partners are seeing growth."
"So many licensing companies and brand companies are really not offering anything more than just the IP," adds Mueller. "Cherokee has a great opportunity to break out of that mold and stand out as a full-service company that our retail partners would respect."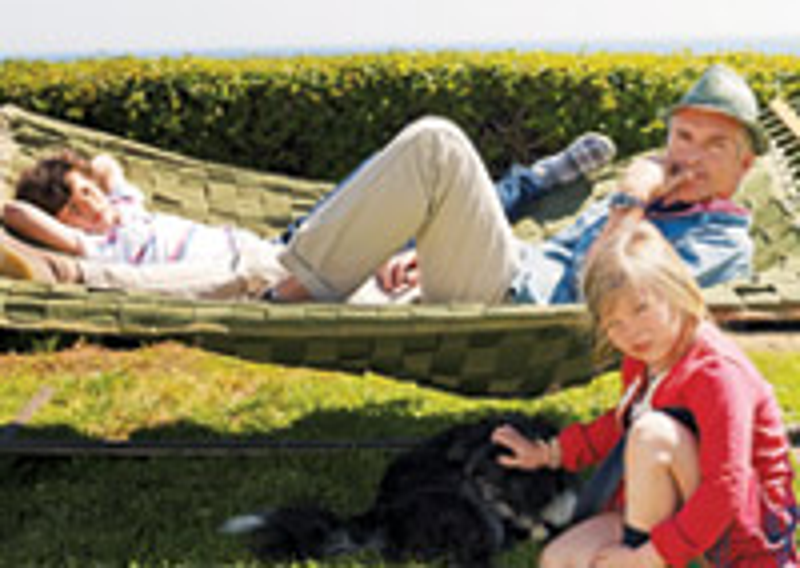 The company's mantra, which is displayed prominently at Cherokee's new headquarters, states: "Think like a retailer. Market like a brand owner. Predict consumer desires."
Stupp's simple and straightforward management style may have little hype and fanfare, but it has an unparalleled emphasis on organization, store-level execution and consumer trends that has yielded encouraging results among its partners worldwide.
The first quarter of fiscal year 2013 (which ended April 28) showed a revenue increase to $7.5 million, up from $6.9 million for the same period last year.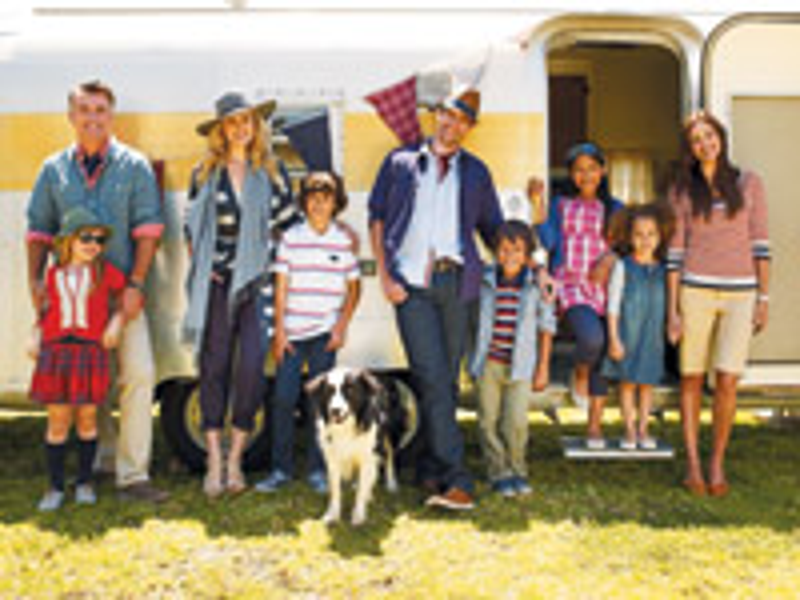 "Globally we have seen growth from all of our larger partners including Russia, China, Canada, Latin America, Mexico and Japan," says Stupp. "FY 2013 will be a year of further development for the Cherokee Group as we continue to make investments and improvements to generate the highest quality product, while simultaneously promoting long-term, sustainable value for our shareholders."
In the exclusive annual Top 125 Global Licensors Report published by
License! Global
(May 2012), Cherokee ranked No. 26, reporting $2 billion in retail sales of licensed merchandise worldwide in 2011.
In addition to the venerable Cherokee brand, which began as a footwear brand in 1973, the company's portfolio also includes the brands Sideout, Laila Ali, Beverly Hills High School (B.H.H.S.), Bean Sprouts, as well as Carole Little, Saint Tropez-West, All That Jazz and Chorus Line.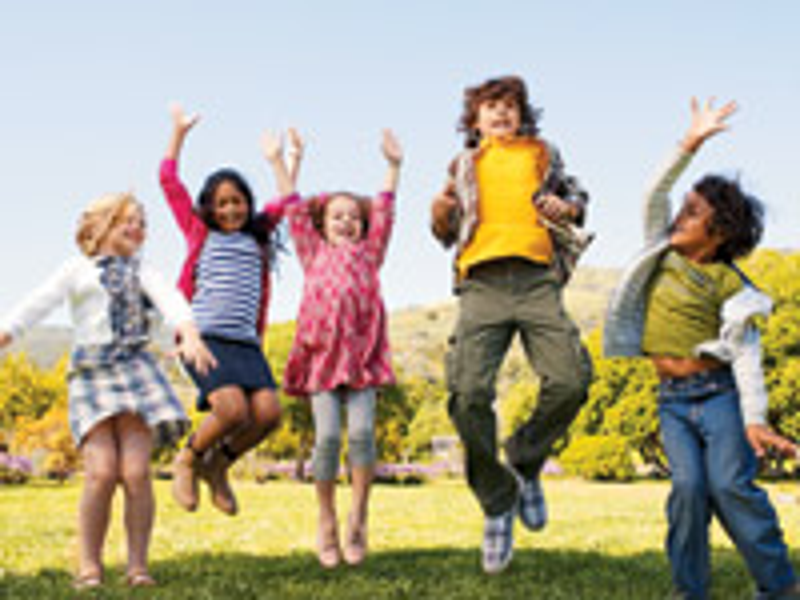 Cherokee now operates in more than 40 countries with major mass and hypermarket chains as direct-to-retail partners. Target Stores, which is a long-standing partner and Cherokee's largest with a relationship that dates back to the 1990s, currently represents more than 40 percent of its total business. Cherokee's agreement with Target will also include all Zeller stores in Canada, which Target acquired last year and are set to open beginning in the first quarter of 2013.
The company's second largest partner is the U.K.'s Tesco (the world's third largest retailer), which represents almost 30 percent of its business.
The company's other major retail partnerships include:
RT-Mart (People's Republic of China)

Pick n Pay (South Africa)

Falabella (Chile, Peru and Colombia)

Arvind Mills (India and certain Middle Eastern countries)

Comercial Mexicana (Mexico)

TJX Companies (U.S., Canada and Europe)
Among Cherokee's newly signed direct-to-retail deals are:
Max, the largest value-based, fashion retail chain in the Middle East and Africa, signed an agreement with Cherokee last month to offer Cherokee-branded products beginning in summer 2013. The retailer operates 200 retail stores across the U.A.E., Saudi Arabia, Jordan, Kuwait, Bahrain, Oman, Turkey, Egypt, Libya, Qatar, Nigeria, Lebanon, Sudan, Yemen and India.

Cherokee announced the launch of its casual, California-influenced Sideout brand with Soriana, the second largest retailer in Mexico with 567 stores, in April. Sideout products include junior's, men's and tween boy's and girl's activewear, outerwear, swimsuits, footwear and accessories.

Tesco plans to re-launch the Cherokee brand, leveraging the company's new 360-degree approach to product design and development, marketing and support services. The new agreement features a dedicated retail and product team that will be solely focused on the Cherokee brand at Tesco in the U.K. and Central Europe. The redesigned collection will debut this fall and feature men's, women's, kids, baby and accessories.

Magnit, the leading retailer in Russia with more than 5,000 convenience stores, 93 hypermarkets and 240 cosmetics stores, launched the Cherokee collection for men, women, boys and girls in March.

Nishimatsuya, a specialty chain selling baby and children's products in more than 790 locations throughout Japan, debuted its spring collection of apparel, footwear and accessories for baby and children earlier this year.
So what exactly are the characteristics of the Cherokee brand that have endured the test of time?
"It starts with product durability, fashion, design and value," says Stupp. "Cherokee is a true family brand and a trusted brand."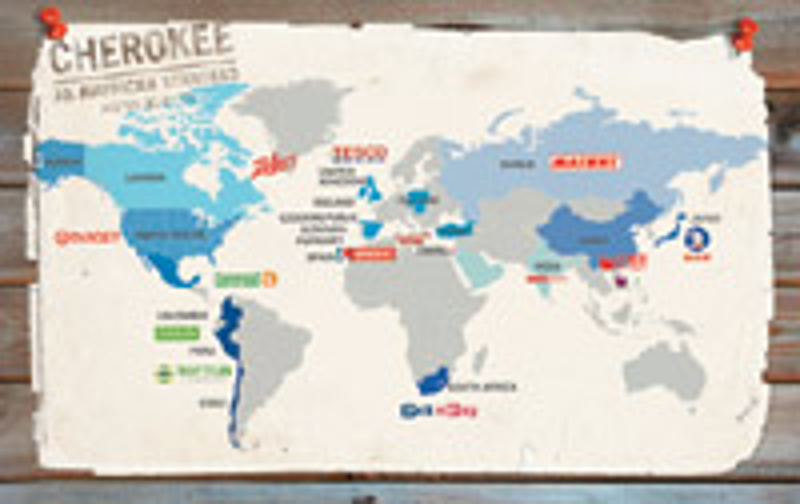 Stupp believes that the Cherokee brand shares many similar attributes to Ralph Lauren and Polo, "but having the upper tier of the mass space to ourselves is something that is very enviable for us, both domestically and internationally."
According to Mueller, "There are six identifiable attributes that we truly own and will deliver on season after season."
Authentic American designs. "We want to provide a sense of California style, comfort, familiarity and optimism that is reflected in product and marketing."

Fashion must-haves. "We want to make sure the brand is on trend, never fast fashion, but seasonal must haves that easily mix and match."

Feel-good fabric. "We offer super soft knits, washed canvas and denim."

Comfort wash. "We offer pre-washed for good comfort."

Print and pattern. "We offer a color palette that really ties back to our California roots such as stripes, plaids and sunbaked colors."

Modern fit. "The fit is not matronly, but very appropriate for today's moms and dads. It's flattering and casual, but never uptight."
"There's no room for complacency," adds Curtis. "We continue to raise the bar in terms of being the best licensor and partner and building a global brand. Our expectation is that every partner will say that their business is better today than it was a year ago, and that next year they will say the same thing."
Furthermore, Stupp believes that Cherokee doesn't have to be the lowest priced brand on the floor. He points out recent consumer research that shows durability, style and fit, among other characteristics, were more important than price to consumers.
Another key part of Cherokee's 360-degree strategy is a shared strategic planning process that addresses all aspects of the product development cycle, past season sales results, present lines, marketing and advertising concepts, in-store fixtures, signage, social media and promotions.
"We maintain a highly defined structure with each partner," says Stupp, who also believes in sharing best practices around the world.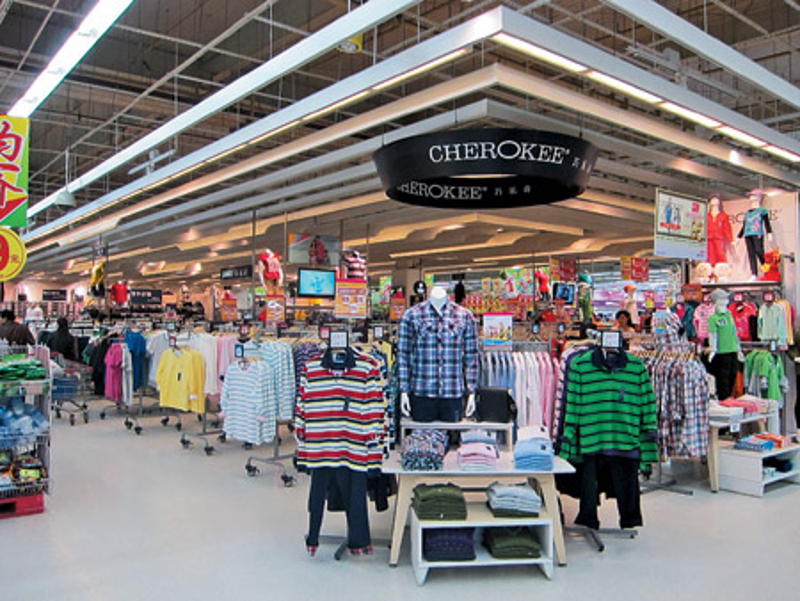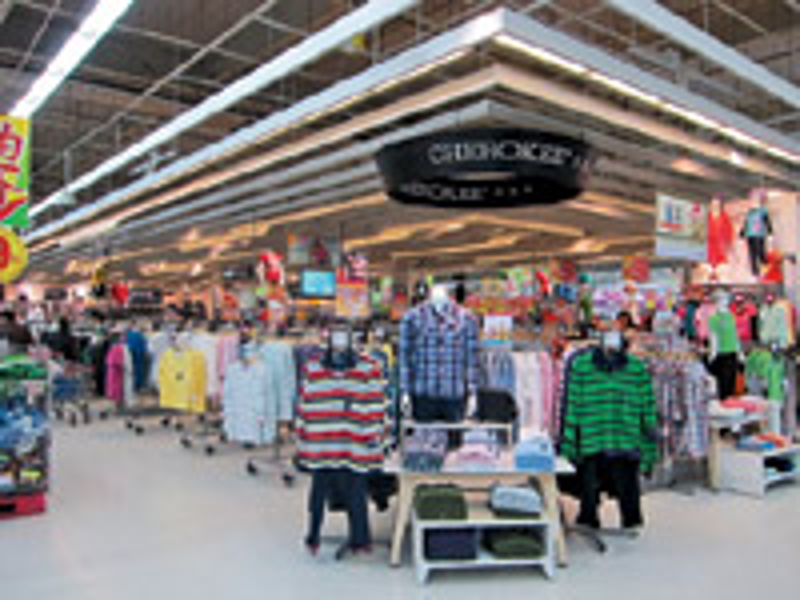 For example, he points to Comercial Mexicana, which embraced Cherokee-branded outdoor camping gear, backpacks, tents and outdoor furniture.
"We are taking that entire package and introducing it to our partners in other markets," he says.
According to Stupp, the company is taking a serious look at developing free-standing Cherokee stores.
"We talked about opening Cherokee stores that would showcase the full range of Cherokee lifestyle products–home, bed, bath décor, fashion and outdoors–and we are exploring different options. In some cases, when we may not find a suitable mass market partner, we are looking for retail partners that would be put in place solely to open Cherokee-branded stores. We have several on the table right now, and I would like to see that in the future."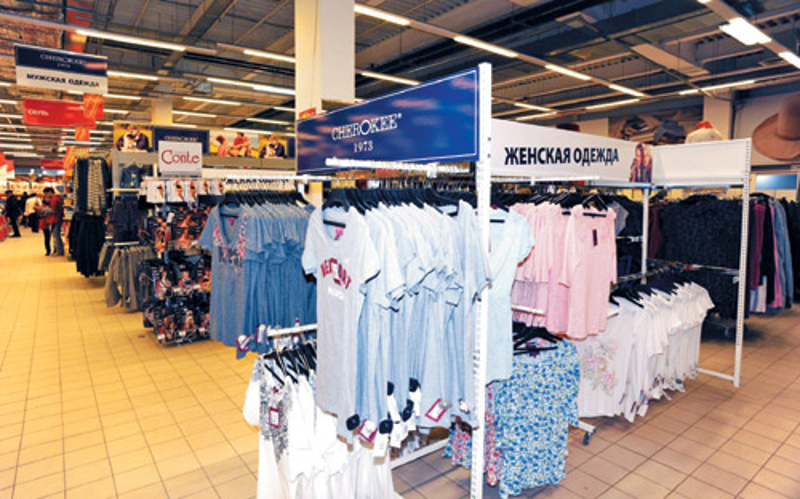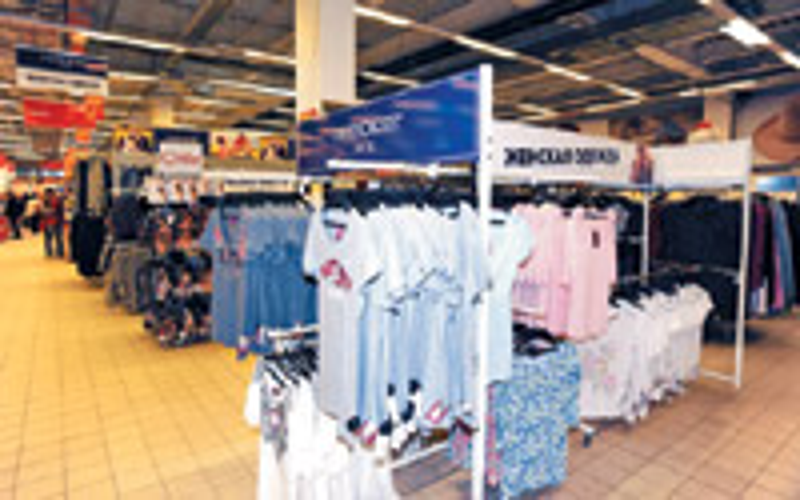 Stupp says that the next step will be omni-channel retail and not just brick-and-mortar stores.
"We have worked long and hard to make sure our house is in order," says Stupp. "Now it's time to start expanding the portfolio by seeking new brands. We're going about it in a logical fashion and looking for brands that will enable us to leverage the global platform that we have built.
"We will continue to expand our global footprint not only with the Cherokee brand but the addition of brands, as well as investing in infrastructure to offer more services, more product design, better products and sourcing," he continues. "We can deliver unprecedented value–that's what Cherokee is all about."
As the Cherokee brand gears up to celebrate its 40th anniversary, Stupp has accomplished much of what he set out to do when he joined the company two years ago. He established the infrastructure and strategies that have already yielded positive results and that will drive growth over the next several years and beyond.
"We have a great base as a brand going on four decades," says Stupp. "You have to respect that, nurture it, feed it and ask, 'What do we have to do to be here 80 years from now?' We are confident that the decisions we are making today will allow us to do that."
Subscribe and receive the latest news from the industry.
Join 62,000+ members. Yes, it's completely free.
You May Also Like
Loading..