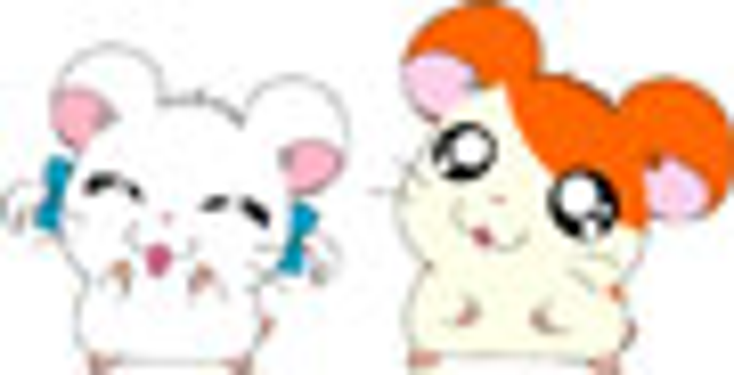 ]>Landing a greeting card deal is no easy feat for artists, particularly in today's competitive market. Artists reveal how they got started in the industry and successfully built their greeting card business.
Walk into the greeting card aisle of any gift store, card shop, or department store and be prepared to stay a while. In recent years, greeting cards, whether seasonal or everyday, have become stand-alone gift items. Though holidays are a natural fit for greeting cards, the industry is seeing an increase in the sales of non-occasion-specific greeting cards, especially those that are emotion-based, such as sympathy, friendship, and get well messages. With such a large selection, the industry is primed for opportunities in art and character licensing. But, according to a report by Pennsylvania-based Unity Marketing, in 2002 only 12 percent of stationery and greeting card company sales, on average, were based on artist licenses, and only 4 percent on character licenses; as compared to
2000, when nearly 40 percent of sales were attributed to artist licensed products and about 30 percent to character licenses. This would suggest that companies are relying more on their own in-house artists and work-for-hire artists rather than outside licensed properties, thus avoiding licensing and royalty relationships.
Although consumer sales of social expressions products have seen moderate growth in the last few years (a trend that is expected to continue with sales reaching $15 billion in 2005 and $17 billion in 2010, according to Unity), many companies are faced with a continued emphasis on budget and off-price cards. The concern is that consumers may be more likely to pick up any appropriate discount card rather than search for exclusive artwork.In an effort to boost revenues, companies such as Hallmark, American Greetings Corporation, and Blue Mountain now offer personalized cards on their Websites. Hallmark.com, in addition to a wide selection of free e-cards, offers a range of paper cards that it will personalize, stamp, and send directly to the recipients (U.S. only) or ship back to the customer. Options include holiday boxed cards, everyday boxed cards, business greeting cards, and individual greeting cards, to name a few. AmericanGreetings.com offers a similar service and allows consumers to upload an address list with recipient information. With BlueMountain.com's "Create and Print," members have access to thousands of greeting cards for any occasion. Non-members also have access to select cards.Despite discounting pressures and customizable online services, there is a growing segment of the market that appreciates more expensive greeting cards from more exclusive sources. As the greeting card and stationery market evolves, Unity expects to see the market diverging with growth at both the budget and luxury ends. This shift toward more exclusive product may be a good sign for licensed artists, as their work often helps to diversify product lines and can enhance sales. According to Patrick Wallace, marketing director for Leanin' Tree, "Much of the trend for artist-inspired cards is driven by competition among manufacturers and agents. Alternative card manufacturers, such as Leanin' Tree, are always looking for new products, and therefore, are very active and competitive when it comes to signing artists to exclusive contracts." He notes that artist agents have become increasingly popular in the last decade, bringing artists to the attention of manufacturers. "These agents are actively pursuing licensing agreements across a multitude of product categories-especially greeting cards, where artists' work can be shown in a 'pure' manner and they can gain quick, widespread distribution that produces a steady royalty stream." Landing a greeting card deal is no easy feat for artists, particularly in today's competitive market. Here, License! looks at several artists and how they have gone about licensing their work for greeting cards.Australia-based Intrinsic Creative Director and artist Adéle Basheer and her husband, Jamie, began their greeting card business in 1996. "Jamie would take one hour to cut out 16 cards, and I hand-decorated the first 20,000 cards produced," Adéle Basheer says. "Before long we found all of our time was consumed by making cards, and even then we couldn't keep up with the demand from our growing consumer base. We realized we either had to invest in manufacturing, which we weren't passionate about, or find a partner that had enough belief in us to drive the brand forward." Thanks to a chance meeting in London with Australian publisher Portal Aird Publications, Intrinsic secured its first licensing agreement. This year, the company marked its first overseas agreement with Marian Heath Greeting Cards in the U.S. "Life by Intrinsic" cards are characterized by inspirational messages surrounded by a soft gold border. The messages are written in Adéle Basheer's own handwriting, and many feature Intrinsic's trademark motif of a star, heart, and swirl. Rather than be hired by a large company, she confides, "I feel it is better to do it on our own because it's our focus to build our brand and business. Half the fun of running your own business is the roller-coaster ride you go on." In May, Intrinsic launched a Website, www.intrinsiconline.com, which features a small selection of Intrinsic e-cards available to Web users for free. The artist adds, "I'm not afraid of e-cards. To me, e-cards give people a new way to connect with others. In this world, connecting with people can only be a good thing." This emphasis on connectivity sums up Basheer's attitude toward licensing: As an artist, she explains, licensing has allowed her to reach and connect with more people than otherwise would have been possible.Artist Karen Rossi of Rossi Studios built up her business on her own by attending trade shows, advertising, and securing a following for her unique artwork. "Beginners need to know the importance of researching the industry they want to enter to find a way to be successful on their own," says Rossi. The company expanded into the greeting card industry after its success in the gift industry with "Fanciful Flights." "We always wanted to have products that match our most popular characters, such as greeting cards, so people could give a card along with the Flights that are popular as special occasion gifts," explains Rossi. Her "Girlfriends" and "Angels" notecards from Tide-mark Press are part of the "Elements" line, and each features four scenes set against imaginative backgrounds with vivid colors. The set of "Girlfriends" cards stars best friends Zoe and Gracie chatting, shopping, traveling, and enjoying a cup of tea together. The "Angels" set shows angel pals Promise, Cherish, Melody, and Serene sending heavenly messages of peace and love. The sets include 16 blank notecards with 17 envelopes, and come in a special keepsake case with a magnetic closure. Although the cards are blank, Rossi's poems are featured on the back of each card. Rossi Studios also has been working on a line of Flash animated e-cards, and currently has three Christmas-themed ones at www.santa.com. According to Rossi, "With free e-cards, we can reach a wider audience for Karen Rossi designs. As people send my designs to their friends, it gains us more recognition and helps build our brand."Whimsy Collection's Jill Seale set out to license her designs for greeting cards because "some sentiments and concepts just set up great for a greeting card, and can support corresponding gift products in that line." Seale's line with Design Design, Inc., is part of a "High Maintenance" series featuring tiaras, caviar, perfect hair, and vanity issues. Seale's work is admittedly on the edgy side, and as a result, she prefers to work with an agent, "and find compatible companies that crave the sassier side of life and can fearlessly run with it."It can be argued that "The Enchanted World" collection artist Amy Zerner was born with the greeting card gene. She confides, "My late mother, artist Jessie Spicer Zerner, created literally thousands of greeting cards for a company called Fravesi Lamont under her pen name, 'Pega'-my late father's pet name for her." Zerner, who received the National Endowment of the Arts award in the category of painting (she is the only artist to have won in the painting category for work that is all fabric), is most interested in getting her art out into the world. She notes, "I've licensed my work for calendars, candles, jewelry, posters, and even a cookie, 'Fortune Frookies: The Game You Love to Eat,' for a natural cookie company, Frookies. But greeting cards offer me the ability to be a part of a thought-filled communication between two people; there's really no other use for art that is as intimate and personal." Zerner has licensed a dozen images at a time to several greeting card publishers, both in the U.S. and UK, most recently to Amber Lotus of San Francisco. Her greeting cards feature licensed art that originally was used in several best-selling illustrated books. "My imagery is very romantic, lush, and uplifting. I create what I like to call 'dreamscapes' using lace, vintage fabrics, antique prints, and embellishments of all kinds. My work is dimensional and original, yet reproduces very well as greeting cards," she explains. She and husband Monte Farber work almost entirely on their own, serving as book packagers and acting as their own agents. "However, we would be happy to license my work to a large company," says Zerner, who currently works with many large publishers, including Simon & Schuster, Penguin Books, and HarperCollins, to name a few. Zerner finds few drawbacks to the e-card trend, "other than you're not getting paid for it," she laughs. "We are using the e-cards of my work as a way for people who visit and enjoy our Website (www.TheEnchantedWorld.com) to share it with those they care about. It's a great relationship marketing tool, and since it's my art for my Website, it makes perfect sense to do it." Zerner's experience has been that the Website gets people interested in the books that contain her art, and the licensed products that use the same art.During her 20-year career as an illustrator for Hallmark Cards, Laurie Cook honed her ability to connect with consumers, and established a versatility that is reflected in her broad range of artistic styles. Represented by Suzanne Cruise Creative Services, Cook's growing portfolio contains a collection of humorous images, garden settings, florals, woodland animals, rosy-cheeked Santas, snowmen, and more. Currently, Cook's art can be seen on seasonal products and notecards from Paper Magic Group. In 2005, Cook's seasonal images will be seen on decorative gift bags and other wrap-related products from Jeanmarie Creations. 2005 also will mark the debut of her "Winter Whimsy" gift line from Crazy Mountain Imports. Suzanne Cruise's Michael Stoebner also inked deals with Jeanmarie Creations (gift wrap) and Crazy Mountain Imports (collectible holiday sculptures), as well as Leanin' Tree, Inc. (greeting cards). According to Susan January, director of product management for Leanin' Tree, the company's initial Stoebner Christmas release will consist of seven designs, five of which will be sold as boxed cards. Each design will be packaged in a box of 10 cards and envelopes, adorned in gold with an acetate lid for full view. The two remaining Christmas card designs will be sold in the individual card market. All cards were available for shipping in May 2004. In addition to being sold as open stock designs, Stoebner's cards also are available as part of Leanin' Tree's Best Variety, American Heritage, and Holiday Cheer preselects. Cheryl and Scott Glaser of Blazing Glasers Inc. are the parents of ...According to Brie, a complicated woman trapped in a dog's body, and recently signed with Recycled Paper Greetings for a line of social expressions greeting cards featuring Brie. When asked what prompted them to begin licensing Brie's image, the Glasers admit, "There were clues along the way. Being empty nesters and a little eccentric when it came to pet appreciation, we took her everywhere. Brie loved going to meetings, where she'd prance around on the conference table giving equal time for every attendee to admire her." After spending more than 25 years in advertising and marketing, the Glasers saw Brie as a chance to introduce people to a true "best of breed" and signed on with agent Artbeat Licensing. "Whether in front of the camera or in front of an audience, Brie communicates and relates to women and the people who love them in a very honest and humorous way," says Cheryl Glaser, CEO, Blazing Glasers Inc. Greeting cards are first on Brie's plate with plush, gifts, apparel, stationery, office supplies, and many other products being pursued. After earning a Fine Arts degree, artist Teresa Kogut started her own business in 1990, selling her watercolors at local art fairs in Michigan. Four years later, Kogut decided to try her luck at her first trade show. Instead of producing prints of her works, she created originals for each order she received. It quickly became apparent that Kogut could not keep up with such a high demand, and she, along with husband Kevin, formed the company, Primitive Folk, to produce prints of her artwork. While at a trade show in 1995, Kogut met folk art promoter Linda McDonald of Linda McDonald, Inc. In 1997, McDonald suggested that Kogut get out of production altogether and begin licensing. Kogut now has more than 30 licensees in various categories, including greeting cards. For more than three years she has maintained a successful relationship with Legacy Publishing Group, which has used her art on notepads, gift enclosure cards, coasters, checkbook covers, and a range of stationery items. Based on this success, Legacy tapped Kogut as one of its first artists around whom it created an entire card line: "Hen House" cards feature images for everyday occasions. Kogut created new art specifically for the card line, which includes 25 cards and decorated envelopes. Although Kogut is best known for her characterization of teddy bears, whose antics often are imbued with the traits of people she knows-especially her two sons-the Legacy card line features a broad variety of art, including folk flowers and babies. The cards are offered through Legacy Publishing Group in a spinner program that was introduced in January 2004 at all major gift shows. Cape Shore Down East Concepts is working with Kogut on a line of holiday cards that includes folk Santas, snowmen, and a Christmas moose. Cape Shore also incorporates Kogut's art into resin ornaments, frames, and tabletop gifts.Photographer and calligrapher Gay Ayers signed on with licensing agent Liane McAllister after McAllister stumbled onto Ayers' Website. Until that point, Ayers had been working on her own, but "felt perhaps a licensing agent could help open some doors for me and get my work exposed so other companies would sign me on." She recently licensed her travel photography to Backyard Oaks for greeting cards and gift enclosures. Ayers' card collection launched with two eye-catching images. The first features two giraffes, and the second image is a colorful collage of well-traveled suitcases. Both are available either as a blank notecard or as a captioned special occasion card (anniversary and retirement, respectively). Each blank and captioned card retails for about $2.50, and the coordinating gift card enclosures retail for about $1.25. Backyard Oaks cards retail through specialty stores, including florist, gift, and card shops. They also are sold through card sender companies such as Greetings Express and Card Plus. Backyard Oaks is promoting Ayers' work through its company catalogs, as well as through exhibitor booths at major gift and stationery trade shows nationwide. Ayers also anticipates the translation of her work into future products for social expression and home décor, including but not limited to posters, framed wall art, calendars, albums, travel journals, and diaries. She adds, "I am receptive to many commercial products that marry well with my travel photography. Licensing is a burgeoning industry, and it's a wonderful way for an artist to impact the consumer and homemaker in his or her everyday life with products that are inspiring and practical."
Subscribe and receive the latest news from the industry.
Join 62,000+ members. Yes, it's completely free.
You May Also Like
Loading..