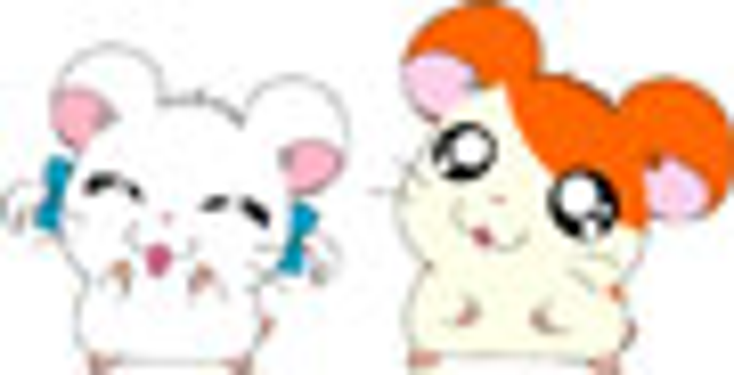 ]>
This is Barbie's most challenging time. In a typical mid-life crisis, She has turned 40, lost her boyfriend and upstarts are eating into her fashion doll market share. Her owner, Mattel, has announced two sets of poor results and she has lost shelf space in European retailers that she might never get back. So what does the 45 year old fashion veteran do next? Mattel acknowledges it has never had a doll competitor with the success of Bratz before. But it hasn't hired or fired, hasn't gone into panic. It is confident of the power of the Barbie brand and its ability to resonate with young girls. It has re-structured, speeded up its product development, and worked on putting value into the box. Barbie is still worth $3.6bn each year at retail.
We went to Barbie's home in El Segundo, California, to get under the skin of the world's largest toy company as it reassures licensees about its number one brand.Picture the scene: El Segundo, a prosperous and beautiful suburb in South Bay, Los Angeles. In the reedy 8am sunshine, residents jog, run and skate along the boardwalk, sand and crashing waves on one side, shabby-chic beach houses on the other. This is the home of the world's most famous California Girl, Barbie. At head office, Barbie's creators and marketers have a serious job to do The first person we talk to is Richard Dickson. Richard Dickson, SVP worldwide consumer products, girls creative. Richard's background is in retail and beauty. He worked at Bloomingdales for ten years before helping form the online cosmetics company Gloss.com. This was acquired by Estee Lauder, where he worked before being joining Barbie. When Richard joined Mattel four years ago Barbie was dominant in the girls' toy market. Licensing existed but was fragmented, 'a deal-doing business not a brand-building business,' he says. At home with the language and behaviour of brands, Richard set about revolutionising Barbie's position; Richard is to Mattel what Tom Ford was to Gucci, and he's only just beginning. The journey is four years on but is by no means complete.
Back then, how did you transform Barbie the doll into Barbie the fashion brand?
I
knew from the fashion industry that we had to turn the business from a deal-making one to a creative one. We had to give Barbie consistency across the world, through a series of stages of research, creativity and implementation.
Explain those stages
We know from Mattel research that across the world girls aged 3-9 spend 30% of their money on toys. It might be 28% in one country and 32% in another but overall it's about 30%. We already owned that toy piece of the pie so we looked at other consumer product areas we could move into. Fashion and accessories is the number one global spend for girls (between 35% and 65% in different places) so that's where we decided to be. We also established the brand essence of Barbie, which is fashion: Barbie is a fashion doll, all about fashion play.
We then put investment into style guides and creative controls. We went out to licensees and said: 'This is how you must communicate our brand. We made photography guidelines about models' poses, background colour and make-up.' They hated it.
How did you create the consistency you were after?
The first thing I did was to create a 'war room'. We brought in products and adverts from all over the world and began reviewing them. The first to go were food products. I killed the UK spaghetti deal in my first week because you don't have dinner with Barbie. She's not consumable; she's special. That's why you won't find her as a breakfast cereal. We also created communications templates to be used in every country in Barbie adverts and television. It created problems in the short term but, in the end, producing consistency was very swift.
Finally, we re-structured and set up category-management rather than country-management teams to run the brand. We hand-picked licensees to go regional or even global.
So is Barbie a brand or a character?
If you draw a Venn diagram, with one circle a brand and one circle a character, Barbie's circle intersects the two. This ability to be both makes her unique and it's a very fine line to keep to.
What is your attitude to Barbie's current competition from Bratz?
Barbie has competition in every category, such as from Groovy Chick in stationery, Disney Princess in nightwear as well as from Bratz. In this case our competitors are like naughty girls in class. They are cool and liked because they are naughty. They stand out from the crowd and get attention with their strong attitude. In contrast, Barbie is about style not attitude. I want people to look at something stylish and say 'That's so Barbie!'. This is why we created the Barbie Style logo using a vintage cutout. This is the equivalent of my Nike swoosh. In time, the logo will be strong enough to lose the words 'Barbie Style' accompanying it.
You have taken the Barbie brand to extremes, such as the adult clothing range. What do licensees think of this?
People are still saying, 'Where is he coming from?!' about me. We created an adult Barbie clothing range, opened 20 Barbie commercially successful stores in Japan and had designers like Julian Macdonald work with Barbie. But we have been steadfast in the rules and disciplined in our creativity.
Will you extend the Barbie store concept beyond Japan?
Yes, I'm considering that right now.
What benefit does a link with Julian Macdonald really give the brand?
These initiatives create a halo effect over the rest of the programme so there is a very strong benefit.
Where will the Barbie business see most growth?
The licensing business has doubled in size in the last four years, principally through apparel and accessories growth. There will be further growth in Europe. Also in Latin America and Asia where more growth is possible. In the US we have 20-30% market share in every category.
The next phase is to make sure the 'cool' aspects of the fashion range resonate through to the dolls.
Looking ahead, how will the Barbie brand develop over the next five years?
Our focus will be firstly on content, secondly on marketing. And I think competition will increase in all categories.
Firstly, you will see a more aggressive approach from us in our communications to children through music, TV and the internet. We're doing it already but we can make more of the opportunities.
Secondly, we will create more experiential marketing. We recently launched Barbie fragrance and also have Barbie music CDs. Smell and music are just the start - the future is about the Barbie experience.
And what next for you?
Personally, I'm looking forward to applying the same processes to Hot Wheels. We'll look at where boys spend their money just like we did with Barbie. It has the same potential, this time as an extreme sports brand for boys.
Across the offices, the sense of 'brand' is everywhere. The atmosphere is informal, friendly and professional. There is a palpable smartness and sense of style. And every office and cubicle exhibits its occupant's pesonal assemblage of Barbie dolls and products. Mattel is staffed by people proud to work by the light of a Barbie lamp.
Out of the window, the planes landing at Los Angeles airport seem symbolic because although this is a long way from Europe, Mattel doesn't seem removed or aloof in El Segundo. The names of European retailers trip off the tongues of the Barbie team, who visit Europe regularly and regularly receive day trippers from Europe. Next we visit Cynthia Rapp.
Cynthia Rapp, VP worldwide girls creative.
Cynthia was lured to California from New York to be responsible for the creative development and consistency of Barbie. Her background is in the fashion and cosmetics business and her 60-strong creative team comprises designers with backgrounds in fashion, surfing and music.
When Cynthia joined five years ago there was surprisingly little consistency amongst Barbie products around the world. 'The first thing we did was to create a universal style guide. The second thing was to pull in all products and put them on a consistent track, assisting licensees with in-house design work if necessary. It took 12 months but we completely turned things around,' she says.
How do you scout for new trends?
Getting the scent of a new trend is what fashion designers do. It's in their blood. Specifically we travel a lot, we use a resource called WGSN.com, we look at what's new, at cultural influences coming from all parts of the world and we have well trained gut feelings.
How do you identify a trend for Barbie?
Remember Barbie really follows fashion rather than sets it. So once we've identified a trend we then make it for Barbie. For example, we could see the Gothica trend coming and translated it into 'Pink it Up' for Barbie's Band Crazy line using big letters and shocking colour contrasts. It's been a big hit with licensees.
How well do you know Europe?
I go to Europe four or five times a year and while I'm there I also meet retailers. It helps me understand what their challenges are and to feed that through to the creative team.
Do you help in the creation of the Barbie dolls or just the consumer products?
We do create dolls but only for the style guide. They are different from the dolls you see on the shelf. Ours are wearing the 'look' we are communicating in the style guide and can be used on and in a product if a doll image is needed. The essentials of Barbie - that she is pretty, fashionable and fun - have to come through in every delivery of the brand, every single print or pattern.
I hear the approvals process is changing - why is this?
We want to shorten the development time of a new product. From now on some day-to-day approvals will be done through local Mattel offices. But we will still take samples, designs and roadshows out to meet licensees and explain exactly where the ideas have come from and how they can be used.
Will you put the Barbie style guide on-line?
Each guide comes with a CD. We have a certain caution about placing it all on line, but will continue to look into it.
Do you have a favourite Barbie product?
I love the bath products. In fact we designed these in-house. And I love the way one licensee's products will inspire others. Seaport's shoes in Italy, for example, have inspired other shoe licensees to get creative.
Do you have any tips for upcoming kids' trends?
The trends that come through are the same for all age groups but are interpreted differently for children. Something we think will come through strongly next year is a cosy, comfortable Nordic look. It's the comfort food equivalent in fashion.
How does your work on consumer products influence the look of the core fashion doll?
The doll creators make the dolls and accessories and we design the packaging - to ensure that creative consistency. But I think that it's time for a change in this regard. The days of selling dolls in cardboard boxes are gone.
It's midday in the Mattel canteen and it's humming like an engine. This is the corporate melting pot, decorated in a rather good 50s blue colour. Tables of fantastically pedicured people are talking animatedly about work and life. After lunch we meet Tim Kilpin.
Tim Kilpin, group SVP, girls marketing and design.
Tim Kilpin comes from the world of Pooh, having previously worked with Disney. He is ultimately responsible for the success of the Barbie brand. 'Barbie is the number three kids' entertainment brand behind Winnie the Pooh and Micky Mouse. The cultural impact she has comes down to aspiration, which is played out in beauty and fashion. Girls want to be the Barbie that they see on the shelf and for us this is where it all starts,' he says.
Explain more about the philosophy behind the new Barbie Worlds.
Barbie appeals to a very wide age group, from 2-12. Different products work for different age groups and these are the starting points for the Barbie worlds. So Cali Girl, for example, launches with a DVD and music but Fairytopia launches with toys and a book.
The first Worlds appeared earlier this year, seeded in toys, and will extend to new products and entertainment in 2005. We'll continue to add new Worlds and adapt or develop existing ones as things evolve. We know, for example, that four million people downloaded the Barbie in Swan Lake commercial from the internet so we know there is a huge audience to tap into.
Imagine I'm a European licensee, concerned about the current challenges to Barbie in the doll market. How would you reassure me that Mattel is doing enough in terms of investment and creativity to make sure she pulls through?
I can assure all licensees that we are committed to Barbie and are investing in her. We strongly believe that the character and brand have relevance. We monitor her credibility and resonance month by month by talking to young girls and we respond appropriately. For example, web traffic is growing, reaching 36 million visits in March 2004. That's why we created webisodes of content for My Scene. The challenge is to seize that moment of opportunity and carry it on with the ongoing faith and belief in the brand. We will marry the timeless and aspirational essence of Barbie with the trendy, such as SMS.
What foundations are you laying for the next 50 years of Barbie?
None of us know how Barbie will be in 50 years. And there are very few precedents of brands that have gone on so long. But what we do know is that aspiration is timeless.
More specifically for Barbie, we will see more entertianment, starting with more than one feature film appearance each year.
Are the Worlds of Barbie just a quick fix in the face of competition?
No, we were doing it all already. We just hadn't threaded it all together for retailers and licensees. The difference is that now it's a much more cohesive strategy.
Subscribe and receive the latest news from the industry.
Join 62,000+ members. Yes, it's completely free.
You May Also Like
Loading..