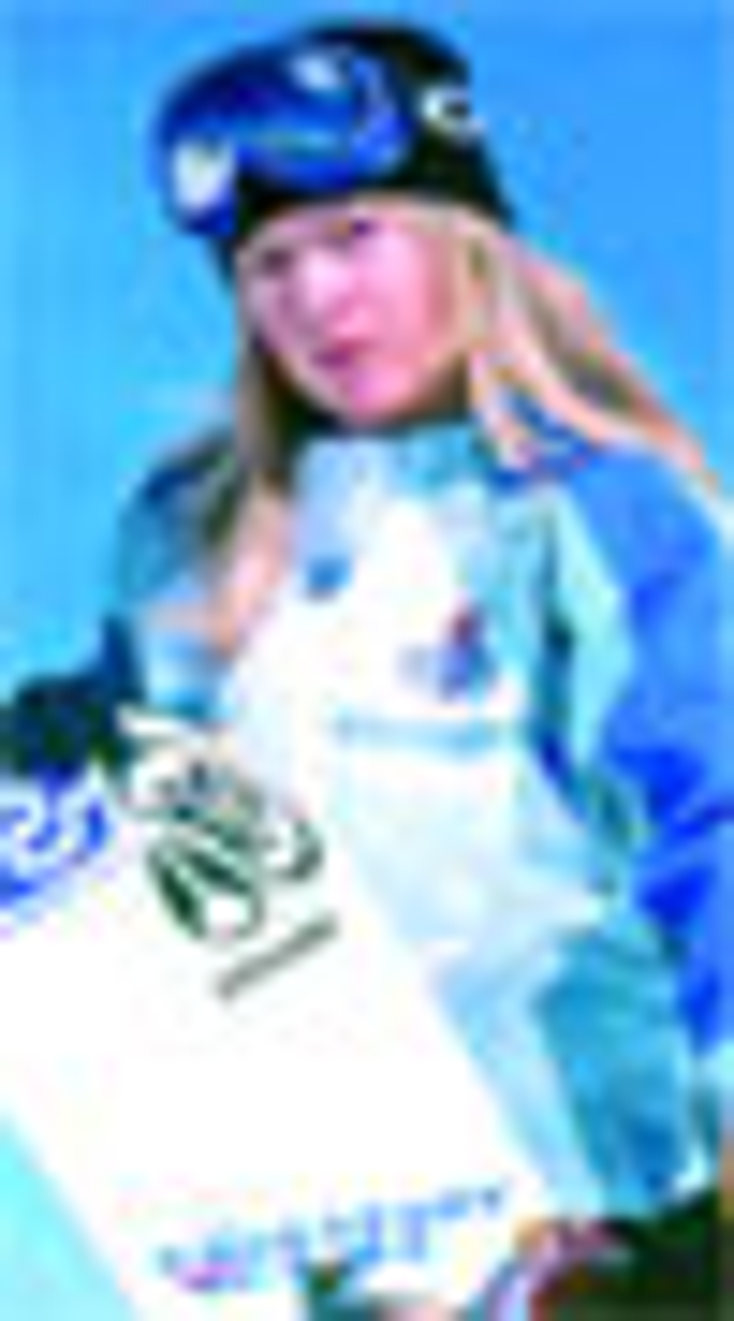 ]>Corporate brand licensors, licensees, and agents air their gripes and offer tips for a better working relationship that will foster retail sales.
The world of corporate brand licensing has advantages-properties are generally evergreen brands, often well marketed, advertised, and trusted by consumers-but it also has challenges, particularly those that arise in the relationship between licensors, licensees, and agents. A case in point: A leading agent nearly spat at hearing licensees referred to as "partners" during an interview for this article. "We would never call licensees 'partners.' How can they be partners when we control everything?" A licensor offered a more temperate view, saying, "There are different levels of partnership."In this compilation of more than 20 interviews with leading licensors, licensees, and agents, License! provides brand licensing players a chance to clear the air and offer their gripes, constructive criticism, and tips for a better working relationship that will lead to increased retail sales.Advice for LicensorsMost licensees claim they are eager to be alerted earlier about promotion schedules so they can better prepare product in time for the core brand's scheduled activities. Other licensees want brand owners to keep in mind the different economies of scale between licensor and licensee. Some mention a dire need for style guides/artwork.
A
few manufacturers and several agents suggest licensors should be clear about licensing objectives from the start. Brett Glass, president of Houston Harvest, a gift and food licensee to Kellogg, Campbell Soup, Jim Beam, and others, says a "prioritization of objectives" is one of the keys to success. "Is [the goal of the program] brand enhancement? Royalty income? Or is it sales of ingredients?" he poses. Where licensors set their goals determines what kind of product licensees will develop.
Although the majority of leading corporate licensors publicly profess licensing is about heightening brand awareness, not generating revenue, some brand licensing teams are under pressure to produce a certain level of royalty income. Some licensors stick to their enhancement- centric credos-at least the "wise" licensors do, says Seth Seigel, co-founder of agency Beanstalk Group, which represents brands such as AT&T and Ford.
Nevertheless, several licensees cite a concern about licensors' high royalty expectations and call for a lowering of royalty rates and guarantees. Says one: "We are all being hit by major retailers asking for lower prices, and we have to work together to ensure programs create good value on retailers' shelves. We-retailer, licensor, and licensee-need to develop 'balance' early in the program and ensure that the needs of one segment of the trio don't throw the whole program out of balance."
"Licensors need to share marketing plans and their promotions calendar to help a licensee build a better program," adds agent Nell Roney, executive vice president, Nancy Bailey & Associates, who in the past has worked as a licensee (textile manufacturer Bibb/Dan River) and licensor (Anheuser-Busch). "But at the same time, the brand people shouldn't become too heavy handed."
Lois Sloane, president, SloaneVision Unlimited, cautions licensors to establish a clear sense of appropriate categories, before licensees spend time, creativity, and big bucks to fruitlessly woo a license contract.
"Communicate regularly throughout the life of the contract," says Jim Rippin, managing director, LMI, which represents brands such as Nestl The flow of information between licensor and licensee tends to dry up just after the licensing deal is signed. General Mills prevents that by mailing to the licensee a welcome kit packed with information about royalty reporting, joint promotion information, and other getting-started documents and forms. Then a "kick-off" conference call between licensing, financial, marketing, creative, and quality-control staff from both companies is arranged. This enables the General Mills team to walk licensees through all steps needed for a continuous communication flow.
Sharing consumer knowledge with licensees is equally vital. "Licensors need to share brands' consumer research information, such as consumer insights, affinities, and psychographics, with their licensees," suggests licensor Joanne Crawford, director of promotions, beverage division, NestlÕSA. "These insights can inspire and influence licensees' product design, style, and function."
"A licensor must constantly educate and re-educate its licensees," says Adina Avery-Grossman, managing director for Brandgenuity, an agency formed in January by four former Beanstalk Group executives. "If the brand has changed its positioning or marketing messages, then licensees must adjust accordingly."
Stay involved with public relations efforts, stresses Joanne Loria, executive vice president, chief operating officer for agency The Joester-Loria Group. "The licensor or agent should coordinate how the marketing funds (that licensees contribute to) are spent." Don't rely purely on licensees to generate publicity, she says.
Consider hosting all-licensee meetings, suggests Leigh Ann Schwarzkopf, manager, trademark licensing for General Mills, which owns brands such as Betty Crocker and Cheerios. General Mills invites all licensees, and 20 corporate senior executives to an annual summit meeting.
Some agents, such as Louis Drogin, managing director for Brandgenuity, encourage licensors to make joint presentations with licensees to retailers, to show commitment and confidence. Others such as Lois Sloane prefer to reduce the hard-sell aspect and present only with the licensor.
Most challenging, but perhaps most vital for success at retail, is for the brand's licensing department to gain the proper support of the licensor's top ranking executives. "We have meetings with Kellogg senior executives that place us all on the same page-allowing licensees and licensors to move into strategic, multilevel relationships," says Houston Harvest's Glass.
Upper echelon support is invaluable. Top dogs at major brands often foster relationships with top dogs at major retail chains. When Target, for example, took on a direct-to-retail program with General Mills last year, and heavily advertised its cross-promotion of boxes of Cocoa Puffs cereal alongside adult- and kid-size pajamas featuring Sonny the Cuckoo Bird, the industry began taking notes.
However, garnering top echelon support takes time. A good contribution of royalty revenue to the bottom line helps, and in some cases, creativity can boost the department's profile. "You have to promote your department, increase its visibility," suggests Helen Prial, Timex vice president, licensing, whose licensing department contributes a "significant amount" of profit to the company's bottom line. Her tips: Have a product day when everyone in the company can play with the licensed merchandise. Give away licensed product at sales meetings. Hand out samples to maintain some of those internal relationships. But most of all, get someone in senior management to promote your team's work on every forum.
Advice for Licensees
"Licensees need to take time to understand the property and what it conveys to the consumer, so they can create product that utilizes the brand's attributes," says Carole Francesca, president, Broad Street Licensing Group. She warns that licensees and licensors should take brand extension very seriously. Likening an established brand to a mint-condition classic auto, Francesca says, "It doesn't take much to put a dent in the side of a car that's been painstakingly maintained for a long time."
• Help the approval process along by submitting sound prototypes. "The stronger the prototype submission is in terms of quality standards, and incorporating the foundational trademark equities behind the license, the sooner the licensee will be able to get product approved, produced, and distributed to market," says Dana Smith, president of sales operations, Equity Management Inc., which represents brands such as General Motors.
• Don't be discouraged by lots of paperwork such as royalty and sales reports. As one licensor explains, "When someone from promotions calls to involve our licensees in a promotion at Wal-Mart, or needs to know what our best-selling licensed product is, those reports enable me to have that information at my fingertips."
• Sell, sell, sell. An agent and a licensor suggest licensees remember brands hype their core product day in and day out. Don't wait in vain for a street date to start selling; don't expect the licensor to create a movie-like trailer for your presentations.
• Capitalize on creativity. "Tap into the minds of consumers to identify solutions to needs consumers may not even be aware they have," says Nestlapos;s Crawford. "Then deliver these solutions with a unique and innovative licensed product. With innovation comes demand."
• Share information-good and bad-with licensors and other licensees in the "brand family." "[When it comes to sharing bad news with a licensor], licensees may micromanage. We think that if we share too much, we might short-circuit ourselves in terms of shelf space," says Rich Rahmlow, vice president, licensing & product development for Polyconcept USA, a consumer electronics licensee for Crayola, Coca-Cola, and others. "But in the end, we have to all have the same goal, and we have to ask what's best for the brand and what's best for our respective businesses."
Subscribe and receive the latest news from the industry.
Join 62,000+ members. Yes, it's completely free.
You May Also Like
Loading..