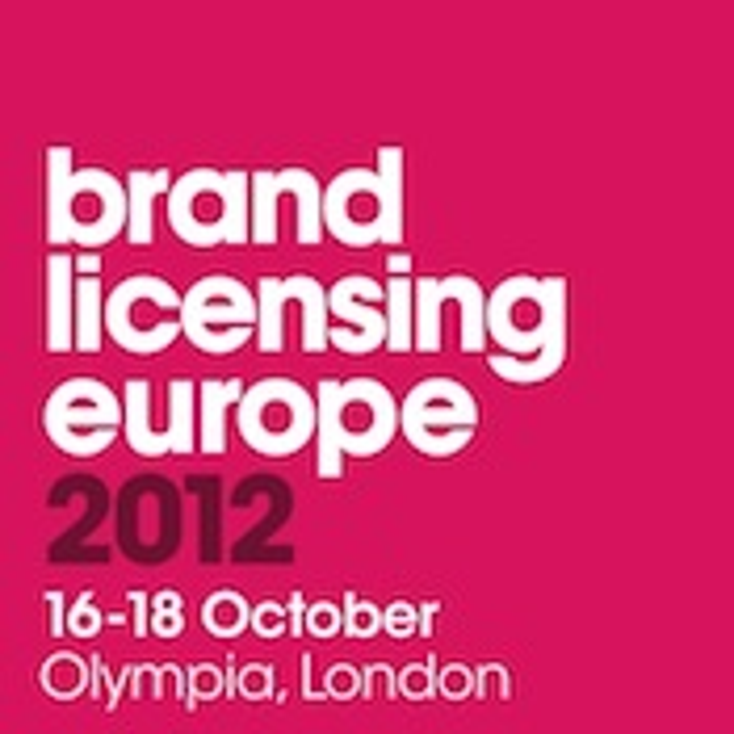 Brand Licensing Europe closed the book on another successful show Thursday after three days of new deals, agency appointments, networking and character appearances.
Viacom and Nickelodeon's newly re-introduced Teenage Mutant Ninja Turtles caused a stir that culminated in the Licensing Academy keynote address from the brand's creator Kevin Eastman and Rich Magallanes, senior vice president, animation, current series, Nickelodeon.
They gave broadcaster Steve Hewlett the inside story on the latest chapter in the brand's 30-plus-year-old story, talking about the challenge of updating the series while remaining respectful to the Turtles' origins.
In the wake of this year's Olympics, the BLE community began looking ahead to Europe's next big sporting opportunity with a second keynote from Ralph Straus, head of strategy, FIFA.
In the Licensing Academy's Big Interview, Straus said that licensing is a means of brand building rather than income generation, although for sporting events like the upcoming
2014 FIFA World Cup the window of opportunity is very narrow.
Straus also indicated that while in the past the lion's share of licensing activity for regional sporting events is conducted in the host country, there were signs that that trend was shifting.
As if the full days weren't enough, the evenings were also packed with networking events highlighted by the sold out LIMA networking party Wednesday. The event brought together top executives from across the licensing industry.
"Our global networking party at the luxurious 5-star Bentley Hotel on Wednesday was our biggest party yet and the best at BLE, with some 200 people attending from companies such as Sesame Workshop, Metro Goldwyn Mayer and Mattel," says Saphia Maxamed, member services manager, LIMA U.K. "They sampled the wonderful blue cocktails provided by our sponsors Carte Blanche and a fantastic, lively atmosphere."
For the third year, BLE closed out its show with the live License! This finale, choosing the next hot property. This year's winner was Pink Chillies created by Suzanne Till, which features a collection of elephant characters. Till won a fully furnished stand to bring Pink Chillies to market next year at BLE.
Here are some of the top news to come out of Brand Licensing Europe 2012:
Disney Preps
Monsters Inc.
Range
In the build-up to the 2013
Monsters, Inc.
and
Monsters University
film releases from Disney/Pixar, master toy licensee Spin Master has created a new toy range for the brand.
The range includes a 12-inch Peek-a-Boo Boo doll and huggable Boo plush, each which recite clips from the original film. Also in the range is a 2-inch collectible pack.
Disney/Pixar will introduce a whole new cast of characters with the release of the new films, as well.
Hasbro Rolls Out Renewed Tonka Brand
Hasbro is teaming up with toy manufacturer HTI to re-launch one of Europe's core boy's brands–Tonka.
The re-launch will see the 60-plus-year-old brand "reimagined and reignited," according to James Walker, vice president, brand licensing and publishing, EMEA, Hasbro.
HTI, the master toy licensee for Tonka in Europe, will take the brand back to its roots with a reboot of Tonka's classic steel trucks in the new Tonka Classic line, set to hit shelves this fall/winter. At the same time Hasbro will release an entirely new Tonka range, called Tonka Town.
The Tonka Town range will feature modern play sets, vehicles and characters that evoke real-life elements and introduce emergency service and construction vehicles to the world of Tonka for the first time.
And the new Tonka toy ranges are only the beginning for the reboot of this classic brand. While Hasbro is sticking to Tonka's anchor category for the moment, expect brand extensions into other categories sometime in the near future.
Saban Presents New Brands
Saban Brands presented two of its latest acquisitions at BLE–Popples and Digimon.
The Digimon franchise will be re-introduced in a new global TV series, "Digimon Fusion." Mar Vista Entertainment will work with Saban to distribute the series around the world.
Saban is also re-introducing the Popples with a retro line based on the original '80s toys for a young adult audience in 2013. An all-new Popples toy line will follow in 2014 with a fresh look and characters, as well as short-form content.
For the first time in a decade Warner Bros.' cornerstone property Looney Tunes has a toy partner, as Character Group was named to represent the brand.
Nick Plans Dora, SpongeBob Infant Lines
Nickelodeon & Viacom Consumer Products will roll out new infant programs for evergreens Dora the Explorer and SpongeBob SquarePants in spring 2013.
The new Dora Baby collection will be geared to infants 0- to 24-months-old and will encompass Dora's spirit of exploration. The first products will include apparel and layette in an earthy color palette.
The Bubbly Baby Bob! Range, targeted to children 0- to 36-months-old will showcase the playfulness and optimism of SpongeBob. The line will work with a unisex color palette, focusing initially on apparel and accessories.
Imperial War Museums added a number of new licensees to its growing line-up of partners that will extend the heritage brand into apparel, personal care, home wares, gifting and posters.
Discovery Swims Off with TRU
Discovery Enterprises International's EMEA master toy partner, WOW Stuff, has secured a global toy exclusive with Toys 'R' Us for the Animal Planet-branded Killer Whale Orca Air Swimmers.
The product will be stocked in more than 1,000 stores across the U.S., Canada, Spain, France, Germany and Australia. Additional SKUs are set to round out the range and include a piranha, clown fish and great white shark.
WOW Stuff will also look to extend the range into additional key categories for launch beginning in 2013.
Mind Candy Signs New Agents for Moshi Monsters
Mind Candy announced a new roster of international agents for Moshi Monsters.
Deals have been signed across Europe, the Middle East, Latin America and Australasia with agents including European Licensing Company (Poland), YPL (Israel), Pacific Licensing (SE Asia), Exim (Argentina, Uruguay, Paraguay and Bolivia), Tycoon (Mexico, Chile, Colombia, Peru, Venezuela, Ecuador, Central America), East West Licensing (Middle East). Mind Candy has also renewed its licensing agreements with The Fusion Agency (Australasia) and CLM (South Africa).
LEGO Promotes Monster Fighters with Disney
LEGO is lending support to Disney's half term stunt–Too Ghoul for School–to promote its new Monster Fighters range. The campaign, which was developed in collaboration between Carat Sponsorship and Disneymedia+, will run from Oct. 27-Nov. 2 and is targeted at boys.
LEGO's Monster Fighters are a line of Halloween characters that have the ability to defeat classic monsters.
The campaign follows the current LEGO Friends-sponsored weekends on Disney Channel.
Penguin Children's has promoted Eric Huang to the newly created role of director of new business and IP acquisitions as part of an increased focus on brand ownership and creation.
Beanstalk presented a roster of new clients at BLE including British fashion designer Matthew Williamson, the app "Doodle Jump," food-to-go brand The Phat Food Co. and leading power brands Energizer and Eveready.
CBS Consumer Products unveiled new international deals for its most popular television franchises including Star Trek, NCIS, CSI: Miami and Next Top Model.
Disney Introduces New Cars Silver Series
Disney's Cars is ready to speed off with a cross-category range of Silver Series products.
The new line will have a new and engaging back-story, which is set to be unveiled in a special Silver Series edition magazine featuring characters from the Disney/Pixar
Cars
and
Cars 2
films.
Mattel has been tapped to develop die-cast Cars models for the boy's range.
Warner Bros. Consumer Products EMEA has partnered with apparel retailer TV Mania to create a series of clothing lines based on the Superman brand.
The Jim Henson Company has appointed Turner CN Enterprises to represent licensing across the EMEA region for its new animated "Fraggle Rock" spin-off, "Doozers."
Fox Consumer Products EMEA signed new European retail partnerships and brand extensions for the bestselling book series, Diary of a Wimpy Kid. 
Subscribe and receive the latest news from the industry.
Join 62,000+ members. Yes, it's completely free.
You May Also Like
Loading..