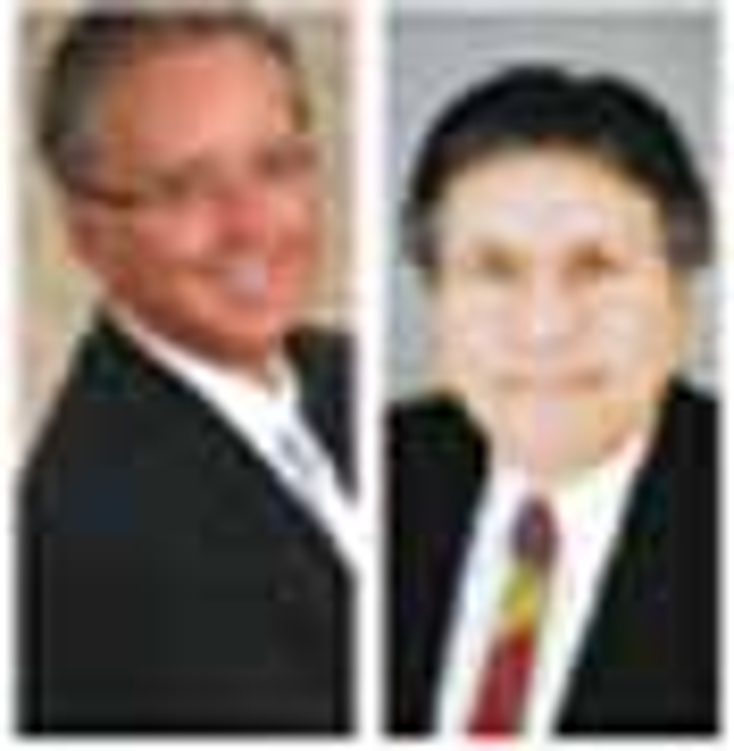 ]>
We saw big names mixing with newcomers, single properties alongside agencies, characters rubbing shoulders with corporate brands. Yes, the industry is consolidating with classic characters, franchises and regular names taking to the show floor. But new characters and brands were there too. As the dust settles, we take a look at the highlights from the show, and ask:
WHY WERE YOU THERE?
"Because the licensing industry is growing..."
On the opening day of the show, NPD License Tracker announced that the value of the UK licensing industry for 0-14 year olds grew 10% in the 12 months to June 2006. During that time it was worth A32.2bn. That's the equivalent of over A3207 spent on every child, with the average price of a licensed product retailing at A35.71, 33% higher than the average price of retailer own brand products.
Supermarkets are still driving this increase, with 40% of the growth in licensing coming from grocers. Yet Woolworth's still holds the title of top destination for licensed
merchandise.
Clothing remains both the largest and fastest growing licensed category, accounting for 27% of total licensed spend.
"To hear the latest news..."
Nickelodeon made its debut on the show floor this year and celebrated by announcing a multi-year deal with publishers Simon and Schuster for all of its properties, including new properties Go Diego Go!, Avatar and The Backyardigans, all of which were being heavily promoted on its stand.
Coolabi expanded its range of properties after announcing a three-year deal with Cookie Jar. Coolabi set the wheels in motion, with Cookie Jar's Spider Riders, Caillou and Doodlebops given prominence on its stand.
Granada Ventures secured the UK licensing, DVD and merchandising rights for CBeebies show Numberjacks. The pre-school animation helps children to develop early mathematical skills
The Simpsons moved into a new product category after Fox signed with Siemssen Electronics for consumer electronic items. The first wave of products, including an LCD TV, DVD player and MP3 player, will be launched in time for Christmas 2007.
"To spot the latest trends..."
Non-character brands:
Tucked in amongst the ubiquitous entertainment properties were a number of brands making headway in licensing. Unfettered by the issues of terrestrial broadcast, the number of brands available to license appears to be growing. We're seeing consolidation with agencies leading the brand revolution, but there were plenty on show:
Sport:
Sports brands were strongly represented by football. Global Brands started talking about the 2010 world cup and Manchester United, Barcelona, Juventus and PSG, all subsidiaries of Nike, exhibited together. PGA Tour golf is another of Global Brands' projects and Dorna Sports were flying the flag for Moto GP, ensuring that football didn't completely dominate.
Fashion:
Fashion brands are using licensing as a means of extending beyond the core fashion market. Plain Lazy, for example, already has partners on board for stationery and bags and is looking to expand both its product range and its international reach. Beverly Hills Polo Club, Evisu and Two Legs were also looking for licensing partners.
Publishing:
Copyrights are representing Rough Guides, whose marketing director Liz Statham was on hand to talk about the strength of the brand. Rough Guides publishes over 300 travel and 70 references guides (think Rough Guide to Blogging for example) and has a reputation for reliable, independent and opinionated advice. Copyrights will be looking to use the 25th anniversary celebrations of Rough Guides in 2007 to launch consumer products. Meanwhile, Global Brands helped Decanter magazine, one of many titles it looks after for IPCMedia, sign a deal with Original Products for a collection of wine-related accessories.2007 marks the 50th anniversary of The Cat in the Hat and How the Grinch Stole Christmas from Dr Seuss and Beanstalk talked about using the occasion to re-launch the Dr Seuss European licensing programme.
Dinosaurs are the new penguins.
Last year we were talking about Happy Feet, Surf's Up and March of the Penguins. This year we had Target's Harry and His Bucketful of Dinosaurs, Fremantle's Prehistoric Park and the Natural History Museum's dinosaur focus.
Classic children's characters.
Old favourites from a bygone era were prevalent at Brand Licensing. Entertainment Rights had revamped Rupert Bear and Basil Brush, Emu is starring in a new series, with Toby 'son of Rod' Hull offering a helping hand (both were smiling for the cameras on Endemol's stand). TV Loonland's Little Princess series is aimed at pre-schoolers, but there is also the possibility of targeting products at nostalgic adults who grew up with the children's books. Start Licensing is ensuring both new fans and those who enjoy reminiscing are catered for with Dennis the Menace and the other Beano characters, and Fremantle was shouting about Danger Mouse, who is celebrating 25 years. Is this all a sign that in a tough pre-school market the industry is not prepared to risk new properties? Not necessarily85
"To see the newest properties..."
New properties offer a crystal ball into the future of the industry and this year's show didn't disapoint.
Chapman Entertainment is hoping its successful run of pre-school shows continues. If Fifi and the Flowertots was 'Bob for girls', then we've gone full circle as Roary the Racing Car could be called 'Fifi for boys'. Animated by Cosgrove Hall and licensed by Target it will be broadcast on Five and Nick Junior in the UK.
BBC Worldwide brought four new properties in the form of Robin Hood, Me Too, The Secret Show, and its most ambitious pre-school project since Teletubbies, Ragdoll's In The Night Garden.
Skunk Foo is new from Galleon and came out smelling of roses at Brand Licensing. It airs on BBC next year, is targeted at 4-11 year olds and already has a publishing deal with Imagineire.
Those Scurvey Rascals have been nominated for best animation at the BAFTAchildren's awards and debuted at Brand Licensing. Entara is looking to multi-media plaforms for the short-form CGI animation.
Conversly, Licensing By Design is best known for its work with children's classics Ivor the Engine, Bagpuss and The Clangers. It presented three new and very different properties at Brand Licensing: Girl du Jour, The Burps and Hinchcliffe and Barber.
"To see what the studios have in store..."
The screening suite was a popular feature at the show, giving the major studios a chance to showcase their current and future projects to licensing parners and retailers alike. Here's a roundup of what was shown:
Sony Pictures
presented clips of Spiderman 3 for the first time in Europe. It's dark and edgy with an emphasis on the villains. Spiderman will spend part of the movie clad in a black / grey suit rather than the usual red and blue outfit. These themes will carry through to the style guide as Sony Pictures goes all out to differentiate the third instalment of the successful franchise.
We've come to expect a plethora of properties when
Fox
comes to Brand Licensing, and we weren't disappointed this time. The Simpsons is always on the radar, and will be even more so with the release of the feature film on 27th July next year. Fox is staying tight-lipped about the plot but aspect a pulse marketing campaign starting this month, and some movie-specific merchandise to complement existing items. Family Guy is performing well as Fox continues its winning formula of releasing onto DVD before television. In the UK, Season 4 has just premiered on televison at the same time as Season 5 on DVD. Over 20 UK licenses have signed so far.
Fox is renowned for working with comedy properties and transferring that humour into product, something that is particularly challenging for live action. Last year we talked about Napoleon Dynamite; this time Borat and My Name Is Earl had the screening suite audience in stitches. Elie Dekel, VP of licensing and merchandising explained the concept of making products funny. "Tapping into the humour of a property is about making a social connection to it. Being in on the joke is what appeals to consumers,"he told us.
Warner Bros
went all out for the fifth instalment of Harry Potter. David Heyman, the producer of Harry Potter and the Order of the Phoenix even recorded a message in which he talked about his expectations for the new licensing programme and the potential for new product and retail activity. It was a real coup to get someone so close to the production to talk specifically about licensing.
Disney
is making waves with its newest franchise, Fairies, which had a major presence at the show. But it has plenty of other properties up its sleeve. Pre-school is a big focus for consumer products in 2007, on the back of three new shows: My Friends Tigger and Pooh, Mickey Mouse Club House ('These new shows are raising the awareness of traditional characters amongst pre-school children,' according to Adam Reed, senior manager, infant, toddler and pre-school EMEA) and Little Einsteins. All three shows lean towards learning and development which will transfer into products.
"To spot celebrities..."
Jacqueline Wilson is turning into a regular fixture at Brand Licensing — a sign of her interest in and passion for the Tracy Beaker brand. She signed copies of her new novel on Copyrights' stand. Titled Starring Tracy Beaker, visitors to Brand Licensing got their hands on copies 24 hours ahead of the book's official launch.
Marco Pierre White, was on hand to promote his White Heat Collection range of kitchenware on Global Brands' stand.
And if you weren't there85 there's always next year85
Brand Licensing by numbers:
3988

Number of visitors to the show

62%

Increase in retail visitors

12%

Increase in European visitors

20%

Of visitors from outside the UK

1 in 7

Visitors was a retailer

71%

Of visitors went to see more than one property category

Over

350

people attended the screenings each day

Increase in interest in many property categories including: Art and Design

(3% increase)

Charity/Heritage

(11% increase)

Icons

(16%)

Fashion

(8%)
spot the retailer
Let's face it, every exhibitor wants to see the elusive retailer. Brand Licensing 2006 was a good time to do so: retail visitors were up 62% on the previous year, with buyers from Woolworths, Marks and Spencer and Mothercare, amongst others. But it's not always easy to spot the buyers amongst the crowds. Like a rare animal in the wild, the retail buyer prowls through its surroundings. Hunting in packs, they try and blend into the background to avoid any unwanted confrontations. Did you manage to spot one? Here are some tell tale signs that the person taking an interest in your stand was a lesser-spotted buyer:
Blackberry: Always on Bags: Stuffed with freebies Screening Suite: grasping admittance tickets Cash for your property: hopefully
Diary of a first-time exhibitor: QED Vision
Wednesday 4th October 2006, 9:20am
This is our first year exhibiting at Brand Licensing. We're here to put our first character property, HipHop and Team Xtreme out there.
The show has only been open for twenty minutes and I've already learnt two things; 1. Shyness is just a state of mind and 2. Lose the promotional rabbit ears, they're scary.
I hand a passer-by a business card depicting HipHop-street sports hero and star of HipHop and Team Xtreme. "Ooohh, he's cute!" A positive response — here's hoping that this is the first of many more to come.
11:30am
There's a real 'buzz' around our stand with talk of product, export and unit costs, of storyboards, scripts and animation. Our sales patter is getting smoother and more confident with every enquiry. The diversity of visitors here is amazing; toys, books, computer games, clothing — everyone comes to Brand Licensing.
2:30pm
No-one was bothered about lunch. Lesson 3: When you believe in your product you can survive on caffeine, mints and adrenaline.
Lesson 4: Keep some attractively wrapped sweets on your stand. People need a 'sugar hit' during a long day like this. Once someone goes for the sweets, you've got 'em!
4:30pm
Lesson 5: You can identify someone's position in a company from the entourage of anxious PAs who follow four feet behind. Their constant watch-checking and flicking through leather-bound notebooks tells me that our current visitor is a licensing VIP and he's probably late for his next meeting. I breeze through our sales pitch and, late or not, he gives us fifteen minutes of solid-gold advice. The kind of 'been there, seen that, done it' advice that money cannot buy. If we pack up and go home now Brand Licensing 2006 will have been well worth it. Lesson 6: There are generous people in this business with time and advice for newcomers.
6:00pm
Thirty seconds past six and the lawyers on the stand behind us are off. "Come on you lot, free drinks for exhibitors!" Beer, wine, pizza and lounge jazz. We feel like we've really earned it today, except for the jazz maybe...
Jessica Blue, Event Director, gets on the mic and thanks us all for making Brand Licensing 2006 "the best yet!" to much cheering and applause. I was hoping for a free-form rendition of 'Leaving On A Jet Plane' — maybe next year Jessica? At the bar, I am accosted by two ladies who have spotted the "sweet" rabbit on my HipHop badge and I wonder how anyone can get so drunk in half an hour? Lesson 7: A man in rabbit ears is scary, a man with a rabbit badge is more agreeable, especially after a few drinks.
Thursday October 5th 2006, 10:00am
Every profession has its 'trade shows' (even toilet manufacturers) and more often than not, they're dull, soulless affairs. Brand Licensing, by its very nature, is an altogether more vivid and buoyant event. People are here to do some serious business and they do it with style. We've noticed that there are no children here. Probably just as well. Lesson 8: Adjust your concept of reality. I can't think of anywhere else on the planet where you'll see a life-size Spongebob Squarepants lunging over a table to get at glamorous 'Formula One' girls!
2:00pm
Bolstered by the positive contacts we've already made, we decide to make appointments with some of the major players on the exhibition floor. The kinds of contacts that can see the potential of HipHop and help us turn him into a playground phenomenon. Most are booked for the duration but we acquire business cards and another lesson learned. Lesson 9: If you want to get to the movers and shakers in this game, book early. Don't let first-time nerves deter you.
4:00pm
Stand 1114 is a happy place to be, even at this late stage. We smile at the stoniest faces and keep the conversation light and fun. Lesson 10: Persistence is a virtue.
Lesson 11: If it sounds to good to be true, it IS too good to be true. In the course of promoting your license you get many people promoting their services to you. Extravagant claims and lofty promises are met with tempered reservation and polite enthusiasm. Minnows in a big ocean have to be aware of sharks. But no matter, sharks get cards and badges and sweets and smiles, just like everyone else. That's business.
5:00pm
We've worked for over a year on our characters and for months on our stand, but now HipHop is 'out there' the real work begins. At the end of it all, what do we have? A stack of business cards that, end-to-end, would stretch across Olympia, a lot of new friends and sore feet. Lesson 12: No matter what happens next, we want to be back in 2007. Job done.
Mark Elvin-Creative Director, QED Vision
Subscribe and receive the latest news from the industry.
Join 62,000+ members. Yes, it's completely free.
You May Also Like
Loading..