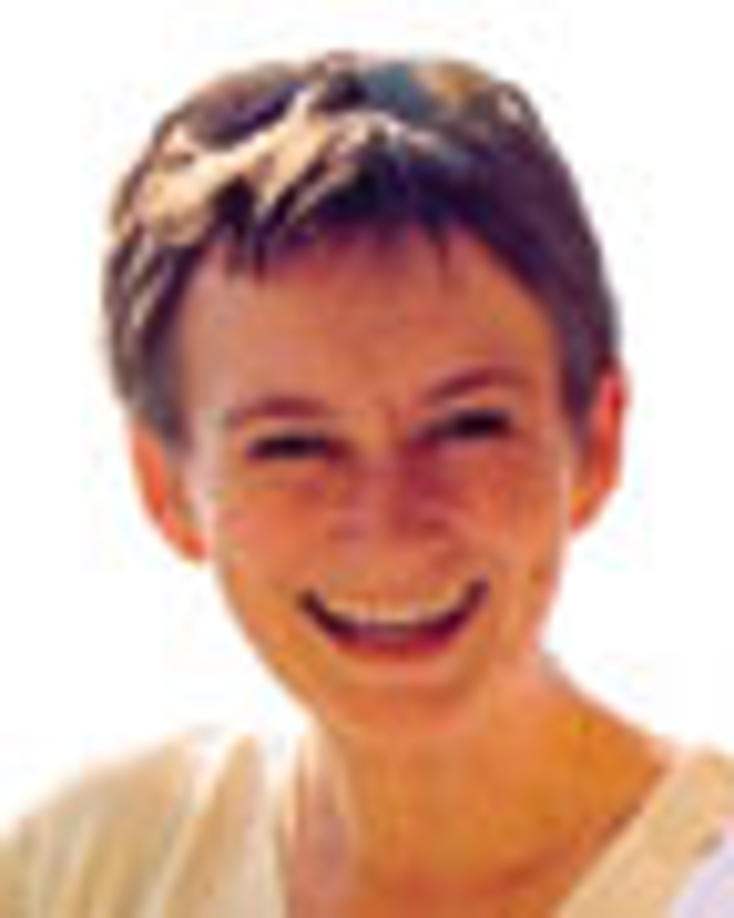 ]>NPD Eurotoys, notorious for its toy data, revealed a brand new tracking service at Brand Licensing in October. License Tracker started in October 2003 and delivers the only accurate reading on kids character merchandise and trends across a wide range of categories from clothing to stationery, including most hard lines and soft lines. The information has been very well received by the trade anxious to put numbers and demographics on the market for the first time. Here, NPD's Frederique Tutt comments on some of the key findings presented at the show. Licensed products for children in Britain aged 0-14 generate £2.7bn (this excludes food and home wares).This makes licensing bigger than the cola market and the fresh milk marketAn average of £245 per child is spent on licensed goods each year22% of the total spend on children aged 0-14 in Britain in the first half of 2004 was character driven
Toys is easily the biggest category of licensed products but clothes is a healthy second.

Although clothing is the second largest category of licensed products, licensing makes up only 9% of the clothing market for this age group.

This 9% penetration of characters into clothing contrasts with a 54% penetration in the toy market and, not surprisingly, 85% of the home entertainment category.

Within clothing, nearly a third of all nightwear and underwear sales are character driven. Outerwear and daywear is far less. This reflects the private/public adoption of licenses in clothing that we are familiar with in licensing. But it also represents an opportunity. (It's interesting to note that, in contrast, classic vintage characters are worn boldly by adults as daywear and outerwear — less likely as underwear!)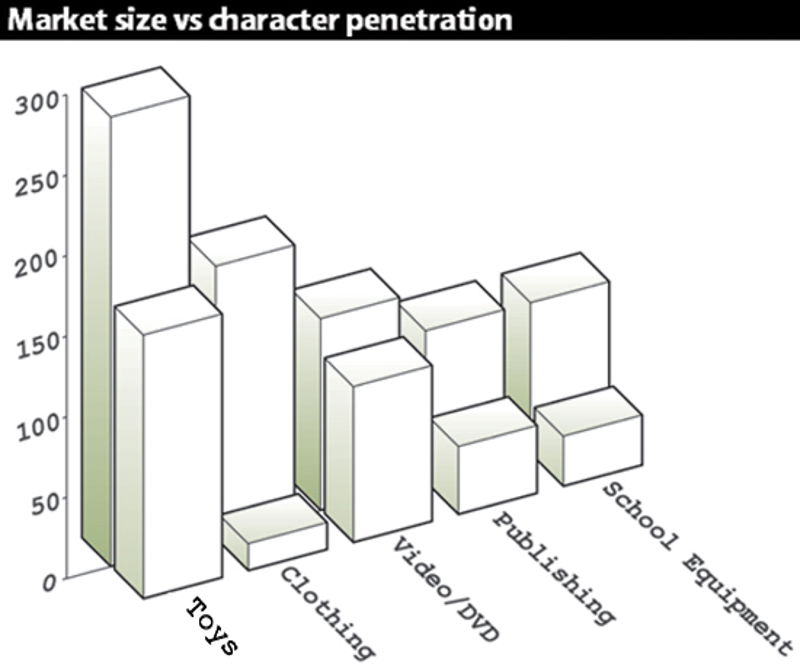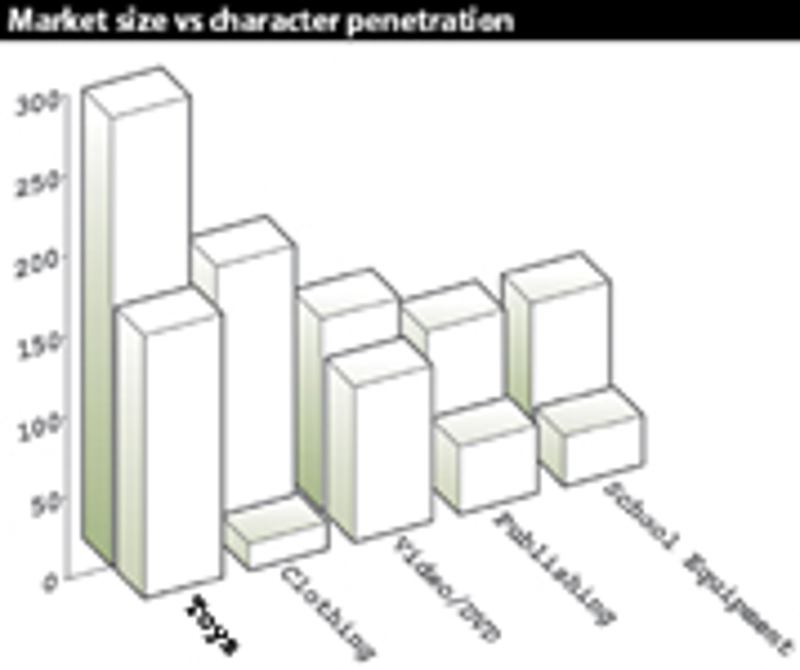 In a similar trend, the penetration of characters in the school equipment category skews young. When children start school they prefer not to have characters on their school kit.

Girls in Britain still favour Barbie. The brand is way ahead of Disney Films (which has a similar market share for boys and girls), reflecting its maturity and popularity beyond the core doll category.

Disney Princess has nearly 100% girl appeal while the other high scorer, Winnie the Pooh, sways between two-thirds and three-quarters in girls' favour.

Bang on the Door is an interesting entrant. Like Funky Friends (number nine) it has been slow to take off in toy categories so there is still real potential to work on.

Fimbles is the strongest of the new pre-school properties and skewing heavily towards girls. Bratz is already in the top ten.

It's interesting to see Scooby Doo here; it has a fairly low profile since the last film and it entirely TV driven.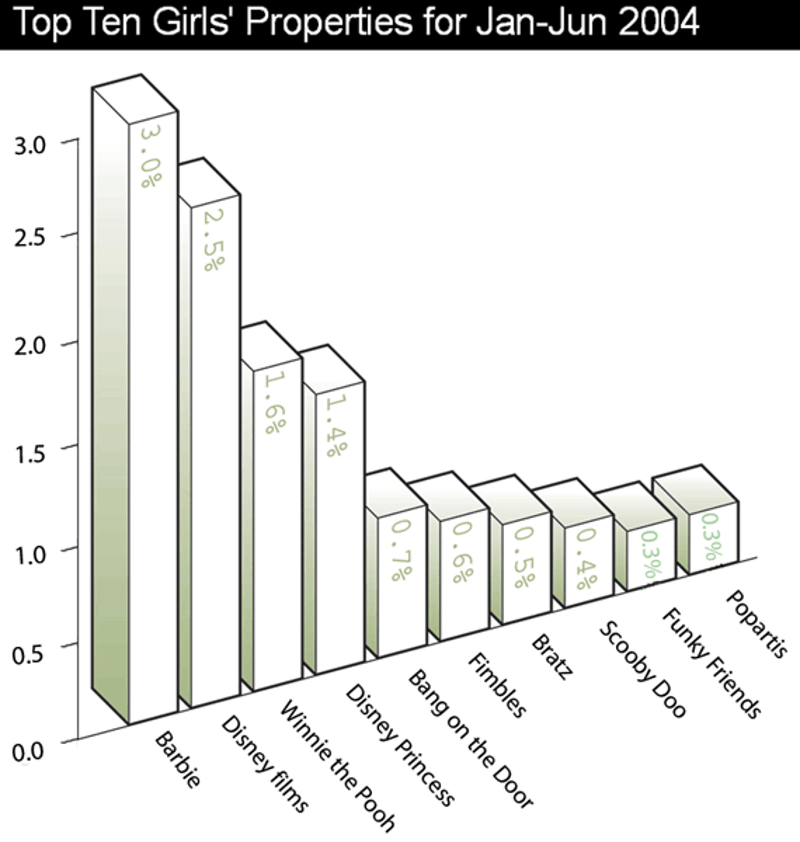 There are fewer TV-driven properties in this top ten than in the boys' and more lifestyle properties.

The boys' chart is characterised by one huge property — Disney Films — and many hovering at around the same market share. In general it is a TV-driven chart witht the only lifestyle property being the England football team.

England reached number one in the second quarter of this year and there is evidence that girls bought into the sports tops.

Simpsons seems surprisingly low on the list, probably because the age group surveyed reaches younger than The Simpsons core audience.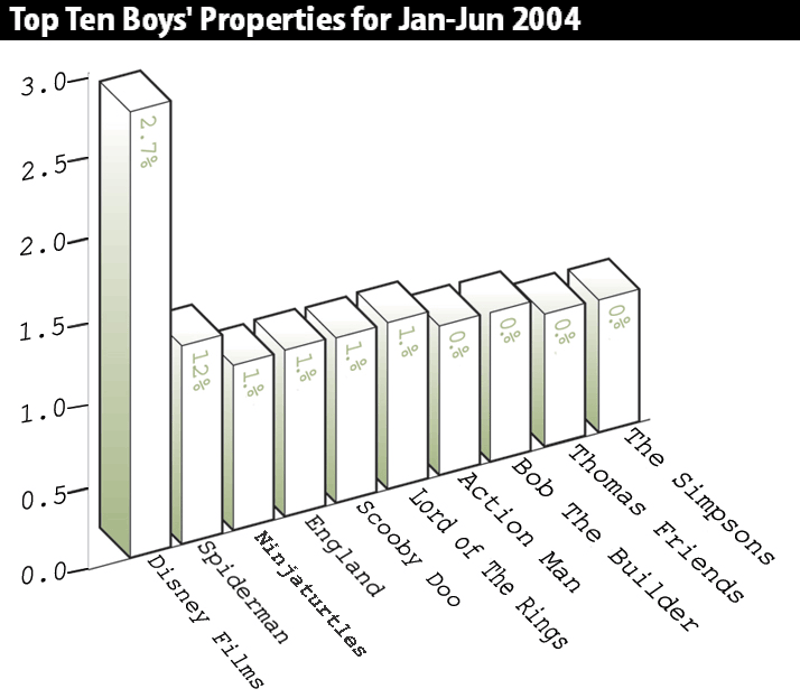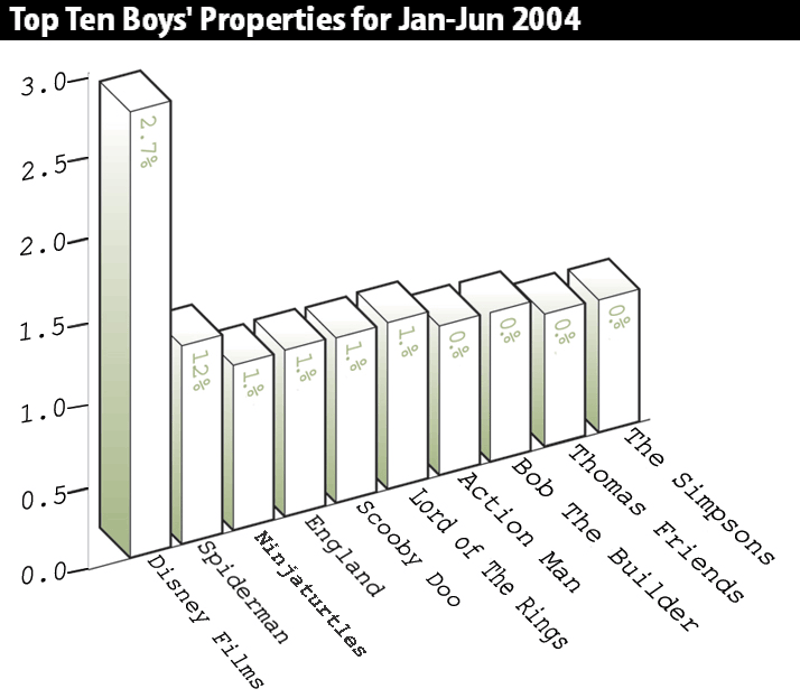 Lord of the Rings has seen great capitalisation on the third film Scooby remains everyone's favourite

Action Man is holding up, well spread across many categories.

Bob and Thomas are still the number one and two in pre-school toys, demonstrating the power of a classic to hang in even if other people say its star is waning.


Subscribe and receive the latest news from the industry.
Join 62,000+ members. Yes, it's completely free.
You May Also Like
Loading..