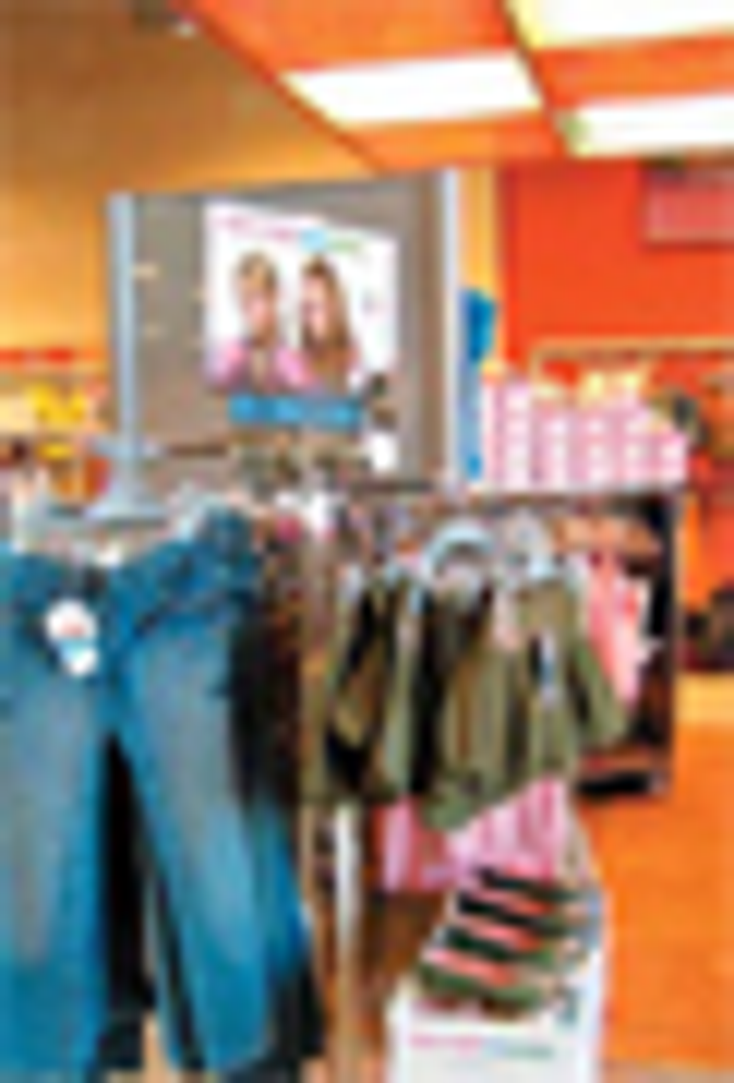 Celebrity partnerships are not a uniquely American phenomenon, as evidenced by the European fashion market.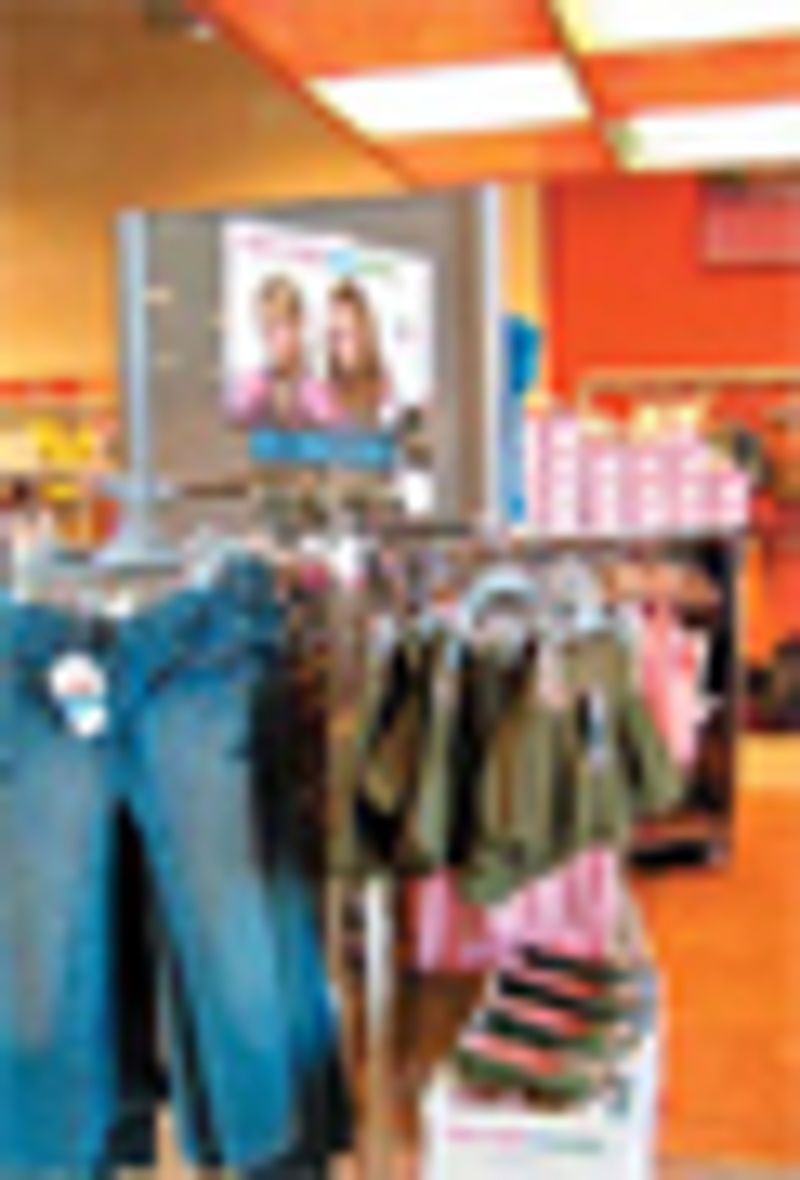 Celebrity high street fashion hit the UK and Europe years after the United States found the tie-ins a great marketing and sales tool.
Now mass-market retailers across Europe are involved in the deals—whether as one-off, single-season highlights, or long-term partnerships.
If celebrity high street fashion licenses work when a retailer's values match the ethics of a celebrity, then the latest, and perhaps greatest, celebrity coup in Europe is the model Kate Moss's collection for Topshop—proof that the alignment of two iconic fashion names can work.
The deal, brokered by billionaire Arcadia boss Sir Philip Green and Kate Moss herself, is rumored to be worth more than £3 million to Moss for a three-year deal (although officially the length of the deal is yet to be confirmed). While the Kate Moss collection was ridiculed by design professionals for being based on items from her own wardrobe, the queues that straddled London's Topshop Oxford Street April launch were testament to the appetite that
consumers had for the line.
Topshop's existing tie-ins have focused on quirky established fashion designers—Celia Birtwell launched in April 2006 and is ongoing, Zandra Rhodes launched in 2003 and is ongoing, while Sophia Kokosolaki launched in 2003, and is now in its final season. While more designer partnerships are to be launched this autumn, no more celebrity deals have been announced.
While Kate Moss has international status, the designers Topshop has chosen are very much UK oriented, and it seems that, unless you are H&M and are able to take a truly global view on celebrity fashion with Madonna and Kylie Minogue, most of the existing deals are national. The Topshop designer collections are only available outside the UK in its flagship franchise mega stores including Singapore, Russia, and Kuwait. The Kate Moss range is only available outside the UK in Barneys, New York.
Even H&M has had its problems with its catwalk designer deals—trade gossip says that stock of the Stella McCartney collection was shipped out of southern European stores where it was languishing on the rails and moved to northern European cities where the subtle McCartney look found more favor.
Steven Gould, joint managing director at 4Kidz, was involved in setting up the Kelly Brook swimwear collection for 500-plus branch New Look, which launched in April 2006. It was one of the first celebrity high street fashion license deals in the mass market in the UK. Brook, a well-known UK actress, model, and television presenter, sent out all the right messages for New Look with a girl-next-door appeal. Although she has gone on with a direct-to-retail deal on lingerie with New Look, 4Kidz is still involved in the swimwear deal.
While the future of the Kelly Brook collections is at this stage unconfirmed, Gould is adamant that celebrity fashion still has a place in the mass market. "When celebrity fashion first hit the high street, it was cutting edge and brought a uniqueness to the stores," he says. "That has now been diluted as more retailers have become involved, but while the British public remains obsessed with celebrity it will continue."
Gould says that having a celebrity name on the books opens doors for licensing professionals. "When you've got a celebrity and you ring a retailer, they will generally return your call." And the press hype around the Kelly Brook launch "really was an amazing experience," he adds. Gould does caution, however, against "celebrity slapping."
"These are living, breathing flesh and blood and must be handled with care," he says.
New Look followed up on Kelly Brook with a collection of prom dresses fronted by UK pop star Lily Allen and Gold by Giles Deacon, one of London's most admired up-and-coming catwalk designers. At this stage, however, New Look will confirm only that the Giles Deacon collection will continue into next year. Negotiations on other deals, it seems, are still underway. Rumors that Beth Ditto from U.S. group The Gossip is to have a New Look collection have been denied.
Market-by-Market Approach
The local vs. global predicament is neatly summed up by the European history of U.S. sensations Mary-Kate and Ashley Olsen, whose license is handled in the UK and Europe by Beanstalk. Unlike the H&M model, the mary-kateandashley collection is adapted for the market in which it is selling. The brand had a good run in the UK in supermarket Asda—Wal-Mart's UK fascia—with three separate mary-kateandashley fashion ranges covering 2-to 16-year-olds from March 2002 until December 2006. The 400-store French fashion chain Gemo launched the brand in fashion, footwear and accessories for 12-to 18-year-olds in March, and in the autumn is launching a complementary apparel and accessories collection as part of its back-to-school promotion.
In Spain, mary-kateandashley has been sold in 46 Al Campo stores since February 2005. The ranges for 8-to 16-year-olds cover fashion accessories, beauty accessories, nightwear, and underwear. A footwear range is to be launched shortly.
Of the celebrity fashion market Beanstalk associate vice president for marketing and business development Louise French says, "Celebrity high street fashion will go on for as long as the celebrity has authority in design. Kate Moss, for example, is a style icon and people have an emotional connection with her. But celebrities and their licensing agents have to balance the difference between the longevity of the brand against one-off deals."
But the publicity-generating machine of, say, the Madonna H&M launch can be very powerful, French says. "Retailers are always looking for a way of differentiating their offer and creating publicity—celebrity collections do just that."
Celebrity high street fashion was preceded in Europe by designer high street fashion, which was spearheaded by Debenhams when it launched its first Designers at Debenhams collections back in 1993. There are now 21 designers in the stable. An innovation for the autumn 2007 season draws together designer and celebrity fashion with television stylist Marks Heyes, who appears on GMTV's morning LK Today program, endorsing Designers at Debenhams product through a "Mark Heyes recommends" swing tag and point-of-sale material.
Celebrity and designer deals do not always work. Autumn 2006 saw the launch in some of Gap's European stores of the Roland Mouret dress collection. But Mouret, the catwalk designer famous for his figure-hugging Galaxy dress, is just as notorious for selling his name with his business after falling out with his backers. Neither Mouret nor Gap could use his name on any label or POS—and only those in the know snapped up the dresses.
Subscribe and receive the latest news from the industry.
Join 62,000+ members. Yes, it's completely free.
You May Also Like
Loading..