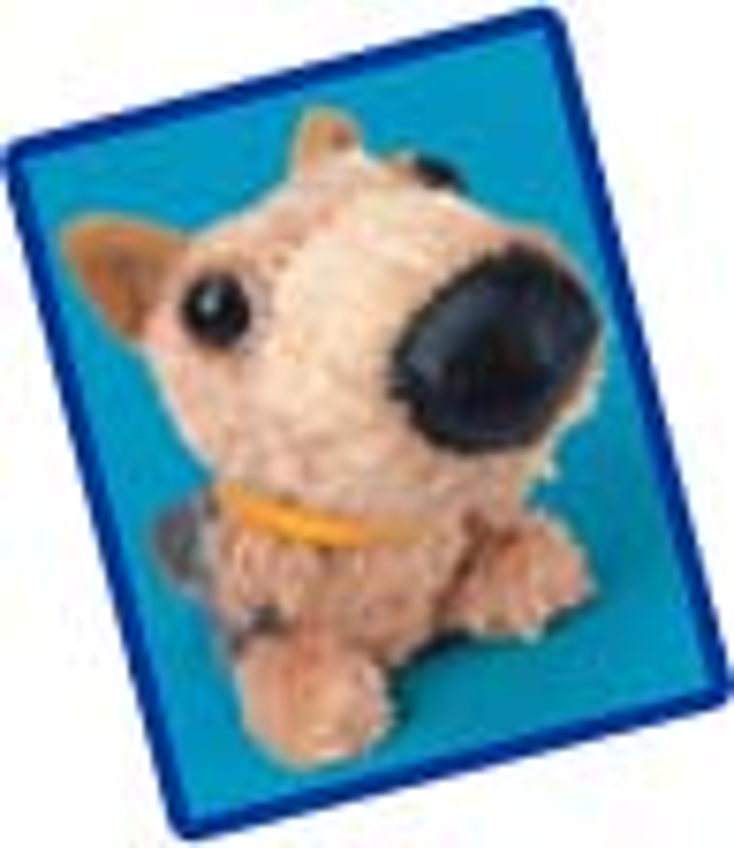 ]>LICENSE editors salute brands, extensions, products, deals, retailers, promotions, technology, marketing, and more.
So just how did LICENSE editors come to choose 13 Best of 2005 winners? Part research (we wrote about these strategies throughout 2005 often first, and then followed up on the stories for this feature)...and part gut instinct. For the first time ever, LICENSE editors are truly editorializing: In our view, these brands, extensions, products, deals, retailers, promotions, technology, marketing, and more deserve recognition for their individual initiatives in 2005 and moving forward. Winners were notified following final selection...not before. Best of 2005 categories and winners are:
Best Quick Service Restaurant Premium:
The Dog/The Cat at McDonald's
Best Direct-to-Retail Deal:
Daisy Fuentes at Kohl's
Best Out-of-the-Box Strategy:
Tweety at Kitson and Scoop
Best Exclusives at a Retailer:
Napoleon Dynamite, Naruto, and Baby It's Happy Bunny at Hot Topic
Best In-Store Promotion:
Best In-Store Promotion:
Star Wars
Best Product Integration (movie or TV):
The Apprentice
Best Brand Extension:
New York Times Bookstore
Best Co-Branding Strategy:
Sesame Workshop with Musselman's, Sunkist, and Earth's Best
Best New Product:
FLY pentop computer from Leapfrog
Best New Licensor (tie):
America Online for KOL's Princess Natasha and Sulake Corporation for Habbo Hotel
Best New Technology Application:
T-Ink Technology in Cinderella TouchTech Bedding by WestPoint Home
Best New Ad Campaign:
MasterCard's "Icons"
BEST QUICK SERVICE RESTAURANT PREMIUM: THE DOG/THE CAT AT MCDONALD'S
McDonald's found a fetching way to attract hamburger- and chicken-nugget lovin' kids to its fast-food restaurants last spring with a QSR promotion featuring Artlist Collection: The Dog and The Cat. The promotion was the second in two years for The Dog, and due to its success and nomination for LIMA's Best Promotion for 2004, included The Cat in 2005. This is not an easy feat considering how hard it is to secure a spot on McDonald's yearly promotional calendar. The 4Kids Entertainment property (outside of Asia) didn't play dead at the restaurant level as "customer feedback was great, with McDonald's receiving requests for the plush dogs and cats after the promotion was over even though 60 million premiums were created," says Kathy Pyle, director, U.S. marketing, McDonald's USA, LLC. The promotion included eight dogs and eight cats in both the Happy Meal and Mighty Kids Meals during the four-week promotion and featured a colorful plastic collar that transformed into a clip so kids could clip them on backpacks, belts, or zippers. Each plush toy also included an authenticated McDonald's hangtag with a picture of the breed and a checklist to aid in collecting all 16 pets. The Cat and The Dog is a kitten and puppy photography franchise from Japan that consists of more than 100 different breeds of kittens and puppies photographed with exaggerated proportions in which the heads of the animals are enlarged.
BEST DIRECT-TO-RETAIL DEAL: DAISY FUENTES AT KOHL'S
As the exclusive retail outlet of model-turned-TV personality Daisy Fuentes' fashion and accessory lines, Kohl's Department Stores has undergone a trendy transformation this past year. Known for her commentary on such shows as MTV's House of Fashion and WE's Style World, Fuentes' line includes sportswear/sleepwear (Regatta/Pacific Alliance), handbags and small leather goods (The Betesh Group), costume jewelry (Lee Angel), footwear (Bennett Shoes), watches (E. Gluck), and eyewear (Riviera). Each collection showcases contemporary, fashion-forward styles at moderate price points. With the Fuentes line, Kohl's not only has grabbed a high-profile name, but also appeals to the rapidly growing Hispanic consumer base. "Daisy Fuentes has strong name recognition among Kohl's female shoppers, and our research shows she appeals to a broad cross section of Kohl's shoppers," says Kohl's President Kevin Mansell. Regatta's clothing line targets busy women ages 25 and up, and includes form-fitting tank tops, embroidered Ts, and low-slung cotton drawstring pants, with prices ranging from $16 to $50, in sizes 4 to 16. The Betesh Group's new spring collection will launch in March, featuring more than 20 silhouettes with details including a variety of hardware treatments and embellishments such as sparkles, studs, and sequins. Colors range from whites and nudes to black with metallic detail or all-over gold and silver. Fabrics include supple leather-like materials with metallic cotton foil stamping. Says Elliot Betesh, president, The Betesh Group. "The Betesh Group is committed to continuously elevating the styling of the accessories to capture the essence of the Daisy Fuentes lifestyle in every piece in the collection." This year, look for further expansion in the apparel and soft goods categories.
BEST OUT-OF-THE-BOX STRATEGY: TWEETY, WARNER BROS. CONSUMER PRODUCTS
The blue-eyed, cute yet mischievous yellow canary of Looney Tunes fame got a makeover this year—lengthened eyelashes, a brightened beak, and floral hair accessory. Yep, you did see a new Tweety. In May, Los-Angeles-based single-store Kitson, and Scoop with locations in New York, Miami's South Beach, Las Vegas, Connecticut, and the Hamptons, rolled out exclusive, higher-end fashion merchandise ranging from lightweight cashmere sweaters bejeweled with Swarovski crystals to rhinestone-encrusted tank tops and sandals featuring a flower petal where a big toe would rest, among other trend-driven items. Tweety's new fashion momentum will not abate, with Warner Bros. Consumer Products planning to build Tweety as a fashion brand icon for the junior and young contemporary markets, according to Karine Joret, senior vice president, worldwide communications and live events. (Celebrities Jessica Simpson, Paris Hilton, and Nicole Richie, among others, were spotted wearing Tweety this past summer.) Moving forward at retail, 1,000 Claire's Stores nationwide offer Tweety fashion accessories—from jewelry to stationery. December 27, Boca Raton, FL-based Bolufe rolled out the yellow carpet and showcased the Bejeweled Tweety collection with a private shopping party first and then a public shopping event where you could enter a promotional tie-in sweepstakes for first prize, a Tweety Vespa, and second price, a Tweety cruiser. Other high-end boutiques now showcasing the newest Tweety merchandise include Kitson, Fred Segal, Olive & Bettie, Calypso (New York and Florida), Intermix, Lester, and E Street Denim. Plus, Nordstrom will be running Tweety merchandise in its March 2006 catalog. And, in holiday 2006, Warner Bros. Consumer Products will roll out a global girls' publishing program. See, blondes do have more fun!
BEST EXCLUSIVES AT A RETAILER: BABY IT'S HAPPY BUNNY, NARUTO, AND NAPOLEON DYNAMITE AT HOT TOPIC
"We knew if we were going to do baby clothes at Hot Topic, it could not resemble anything else there out in the market, and the irreverent Baby It's Happy Bunny merchandise fit the bill," explains Cindy Levitt, vice president/general merchandise manager, Hot Topic. "We carried onesies, toddler Ts, infant hats, and bibs exclusively for six months." Adds Carole Postal, president of licensing agent CopCorp licensing, "Hot Topic was chosen as the exclusive retail launch partner for It's Happy Bunny in 2001 and Baby It's Happy Bunny in 2005 because we knew that its edgy, trend-forward 'tween and teen shoppers would be the right audience to help create the consumer 'buzz' we wanted. And most important to us, the people at Hot Topic convinced us that they truly 'got' the property, were going to merchandise It's Happy Bunny products and support the It's Happy Bunny brand the way we knew it needed to be done, and were willing to stick with it as a non-media program even if sales got off to a bit of a slow start." For
Naruto,
Hot Topic started getting a buzz from its customers and employees back in February '05 when word got out the Japanese property was coming to the U.S. and going on Cartoon Network, Levitt says. "We had never seen such a groundswell of excitement for an anime property like this before, so we immediately contacted VIZ Media and went after it."
Hot Topic started carrying the
Naruto
manga and Shonen Jump magazine before the exclusive began in October 2005, then debuted apparel and accessories, including headbands, hats, T-shirts, key chains, pins, stickers, patches, capsule toys, and track jackets. The six-month exclusive runs through next month.
Naruto
merchandise is housed on an end cap of Hot Topic's anime fixture in a priority location of the store and also was featured several times on the storefront "two-way" fixture, which is a display fixture in the windows that gives exposure to the mall. Hot Topic also sent an e-mail blast to more than 1.2 million registered users and had an Internet home page for a week. "We consistently have had a
Naruto
button/room up on the valuable real estate of our Internet home page," Levitt says. Hot Topic and VIZ Media collaborated with Naruto licensees on design, product development, and marketing support for the launch, says Cynthia Money, vice president, consumer products, VIZ Media. "Hot Topic understood our fan base and worked with us to tailor a program that would appeal to our core fans." From a company perspective, this exclusive has been successful in launching
Naruto
and expanding the world of Japanese storytelling, Money says. "We are all very pleased with the sales, and most important, with the positive response from the fans." After receiving e-mails from customers and employees as soon as
Napoleon Dynamite
came out in limited release in June '04, Hot Topic immediately "hustled some of our buying team off to the theater right away to see what it was all about," Levitt says. "By the time we came out of the theater, we were sure this was a gold mine. We immediately contacted MTV, which steered us to Fox, and we nailed the six-month exclusive before it went to wide release." 20th Century Fox granted Hot Topic an extension to nine months midway through the program, which ran to June 30, 2005.
Hot Topic featured roughly 220
Napoleon Dynamite
skus, including Ts, stickers, pins, pin sets, patches, panties, hoodies, comforters, throws, pillow cases, action figures, jewelry, and Levitt's favorite: "My lips hurt real bad" lip balm. The Vote for Pedro shirt was the best-selling novelty T-shirt in Hot Topic's history, Levitt says. The retailer created a
Napoleon Dynamite
boutique, including a gondola fixture dedicated to all the movie's merchandise. "We also had 8x11 fixture signage and a storefront sign for several weeks—which was the most stolen sign in Hot Topic history," Levitt notes. "Plus, we did an Internet blast four times to more than 1.2 million registered users, as well as monthly home pages that lasted a week each throughout the exclusive. We also had a 'register to win' contest that enabled the winner to win a Summer Wheatley big piñata head. The big problem was trying to ship that giant head to the winner. Plus, we had a contest to win a 'Vote for....' school campaign of your own." Levitt adds that
Napoleon Dynamite
was the best novelty licensed property in Hot Topic's entire history. "While I can't reveal exact figures because Hot Topic is a private company, the exclusive was very strong—in the eight figures," says Elie Dekel, EVP, 20th Century Fox Licensing. "As a property, it's been unlike anything we've experienced in modern times. It was an independent film, and 20 months after its release, the property is still growing. In fact, while product went wide July 1,
Napoleon Dynamite
was the No. 1 property for Hot Topic for Halloween. Now, we're looking at planning for 2006. We feel the property has the potential to become evergreen—whether there is a sequel or not— as part of youth culture."
BEST IN-STORE PROMOTION: STAR WARS
The force enveloped consumers last year as in-store promotions of galactic proportions were unleashed at major retailers in all channels of distribution for
Star Wars: Episode III: Revenge of the Sith.
"In approaching
Star Wars
for 2005, we set out to forge partnerships with key retailers that would set a new standard for licensed retail promotions," explains Casey Collins, director, domestic licensing & retail marketing, Lucas Licensing. "Retailers stepped up to the plate, and their extraordinary efforts last year helped propel
Star Wars
to the No. 1 slot in most categories, including toys, video games, party goods, Halloween costumes, and boys' shoes." Wal-Mart took the firmest stance with a "48 Hours of the Force" promotion April 2 and 3 in which associates at 400 locations rang up promotional and licensed merchandise in the parking lot under circus tents. Other activities during the weekend included costume contests, product demonstrations, and sampling. Other retailers got on board, with Target filling its aisles with in-store signage, special circular ads, and exclusive merchandise, while Toys "R" Us devoted the largest feature shop ever in all stores. Lucas Licensing worked hand-in-hand with about 75 domestic licensees on the massive campaign that reached out to consumers in all product categories in all channels of distribution. Masterfoods created its first dark chocolate M&Ms as part of its "The Star Wars M-Pire" promotion, as well as M&M's characters M-Vader and M-Yoda. For Masterfoods, the cross-promotion was "the most successful our licensing division had ever been involved in," says Michelle Brown, vice president of licensing at Masterfoods. Hasbro was on board with plush items and collectible M-PIRE figures as was Kurt Adler with ornaments. The force was in full force once again when the DVD hit in November with tailored programs for retailers. Wal-Mart created a new fixture between its toy and DVD sections filled with 20 feet of Star Wars merchandise. Target offered a free collector coin with the purchase of a DVD or video game, and Best Buy gave away free posters with the DVD purchase.
BEST PRODUCT INTEGRATION (MOVIE OR TV): THE APPRENTICE
Reality-based TV series
The Apprentice
starring The Donald (a.k.a., Donald Trump) offers up more than just the phrase, "You're fired." In the worlds of product placement and integration in film and TV,
The Apprentice
was the series in which many companies/brands/products wanted to be hired in 2005. And sponsors and partners ranging from Avon to Dunkin Donuts, Home Depot, Microsoft Xbox, and Pepsi, among a host of others, got just that in 2005. The opportunity to utilize these and other real companies, brands, and products for contestant challenge purposes provided for interesting tasks, according to Conrad Riggs of Mark Burnett Productions, well beyond the episode in which contestants were challenged to sell lemonade. Riggs explains that integrating sponsor companies into contestant challenge happens via sponsor companies approaching
The Apprentice
or vice versa. But, he adds, sponsorships don't drive the creative. "This is a reality show that is business driven, and audiences have come to expect cool business challenges for contestants on
The Apprentice,"
says Riggs, adding that
The Apprentice
is based on problem solving and is a job interview. While integration benefits both The Apprentice and the sponsor companies on many marketing and creative fields, it also, according to Riggs, often helps The Apprentice logistically, as locations such as Burger King, for example, can be used as a backdrop. Although
The Apprentice
has been on air since January 2004, Riggs does admit "we're getting better at market involvement with partners." Working with sponsors/partners further in advance on potential challenges is preferred, but sometimes that's not the case. Seems contestants aren't the only ones on the spot.
BEST NEW BRAND EXTENSION: NEW YORK TIMES BOOKSTORE
The New York Times
made headlines last year, partnering exclusively with The Paradies Shops for in-airport branded retail bookstores. The deal, brokered by Moda International Marketing, enables the airport concessionaire to develop and operate bookstores in airports in the U.S. and Canada. According to Michelle Alfandari, president of Moda International Marketing, "The new retail concept highlights
The New York Times'
experience in delivering news, reviews, and entertainment to a range of readers both nationally and globally." The first New York Times Bookstore opened in October at Blue Grass Airport in Lexington, KY, offering an online station that allows customers to log on to
The New York Times
Website; a plasma screen TV running select excerpts and programming from the Discovery Times Channel along with videos relating to books, current news, and documentaries produced by
The New York Times;
and
TheNew York Times
gift and specialty items. "The New York Times Bookstore is an invaluable resource for hundreds of thousands of passengers who will travel through Blue Grass Airport to access the news and entertainment content of
The Times,
as well as related products that will be available at the store," says Alfandari, adding that bookstores will continue to roll out in a broad range of destinations, but it ultimately is contingent upon retail space opening up. The next New York Times Bookstore, she confides, is scheduled to open in New York's LaGuardia Airport.
BEST CO-BRANDING STRATEGY: SESAME WORKSHOP WITH MUSSELMAN'S, SUNKIST, AND EARTH'S BEST
In an effort to support its "Healthy Habits for Life" initiative, Sesame Workshop partnered with several food companies to encourage children and their parents to live healthier and happier lives. Says Maura Regan, vice president and general manager, global licensing, Sesame Workshop, "Our Healthy Habits for Life initiative follows the nutritional recommendations of the food pyramid, making first-generation foods such as fruits and vegetables a priority, with the hope that the Sesame Street characters can encourage children to include these foods in their diet." This year, Sesame Workshop partnered with Musselman's to introduce fruit-flavored apple sauces with product launching earlier than expected due to placement at Wal-Mart. Another partnership with Sunkist launched last month, and aims to encourage children to choose citrus as a healthy snack alternative. In 2004, Sesame Workshop partnered with Earth's Best for nutrient-rich breakfasts and snacks. Each licensee shares a common goal of supporting product through content, on-product packaging, online, and through cross promotions. Each program ties into the Workshop's mission to use content to help children, and to associate the
Sesame Street
characters with a positive message about nutrition. Sunkist supported the program with fruit bins and floor displays featuring Elmo, Big Bird, Cookie Monster, and Zoe, while the Musselman's launch was widely covered by the media with articles appearing in Grocery Headquarters and Food Institute Update. A massive advertising campaign also supported the launch. Sesame Workshop currently is accepting proposals for the dairy and whole grain categories.
BEST NEW PRODUCT: FLY, LEAPFROG
It's a pen! It's a computer! No, it's Leapfrog's FLY pentop computer! When LeapFrog unveiled this unique educational toy (suggested retail, $100) to the trade last January, it was a first on many levels for the company now known for its knack for creating educationally interesting platforms and products. The new FLY pentop computer platform not only heralded the birth of a new industry segment—paper-based computing—but challenged the company to create promotions, grassroots initiatives, and in-store environments unlike any it had ever done. Keeping to its marketing plan of "you have to see it to believe it," says Eric Petitt, director of marketing for FLY, LeapFrog participated in trade shows and conventions, a mall tour with Disney at the Mall of America, the All-Star Game, Little League World Series, and X Games armed with a story to tell about its unique pocket-sized "tutor" for kids ages 8 and up. In-store demos at retailers such as Limited Too exposed the 'tween/teen population to the educational toy, which uses dot-matrix FLY paper (some sheets are included with the pen) to help with math or spelling homework, translate words into other languages, remind users about scheduled events, play baseball with collectible playing cards, write in personal diaries, and compose music. Alliances with top-tier companies gave the company strength at retail as Upper Deck signed on to create the co-branded FlyBall Legends Interactive Card Game; MeadWestvaco created a FLY notebook; Warner Bros. Consumer Products launched the Batman Begins: The Battle for Gotham City Interactive Strategy Game; and Disney Publishing developed the
W.I.T.C.H.—FLY Journal
and published LeapFrog's first interactive ad that works with FLY in the November and December/January issues of
Disney Adventures.
LeapFrog met the challenge of explaining the new technology to consumers with detailed point-of-sale standees at Toys "R" Us Times Square and similar signage at Wal-Mart, Kmart, Circuit City, Best Buy, and Target. Target also devoted a page to the product in its
TOY
book during the holiday season. LeapFrog also created a 'tween-friendly Website that explains the technology and TV advertising that drives the target demographic to the Website, plus the company is opening up the platform to third-party developers. Will FLY fly in the long haul? The forecast is promising as a fourth-quarter Shopping in America survey conducted for The Macerich Co. named FLY the fourth most desired electronic gift for shoppers between the ages of 12 and 75. At the time, the product had only been out for three weeks.
BEST NEW LICENSOR (TIE): AMERICA ONLINE FOR KOL'S PRINCESS NATASHA; SULAKE CORPORATION FOR HABBO HOTEL
America Online, repped by licensing agent 360ep, sailed into Licensing 2005 International Show with three major partners already on board for Internet series
Princess Natasha,
developed for AOL's KOL kids' service by independent animation house Animation Collective. Anchor Bay Entertainment debuted its first title, featuring seasons 1 and 2 on DVD and VHS in fourth quarter; Cartoon Network picked up 20 episodes scheduled to air this month; and Little, Brown Books for Young Readers will release the first two books in its series of
Princess Natasha
digest books in May 2006. Following the show, AOL inked deals with DC Comics to publish a four-issue mini-series in 2006; WestPoint Home for sheets, pillowcases, decorative and printed pillows, blankets, comforter/bedspreads, shower curtains, and bath accessories; Jazwares for figures, dolls, and accessories; and BeeZee Tees for junior and adult fleecewear, novelty knit tops, and T-shirts. "The main success of
Princess Natasha
lies in the fact that it's the first cartoon to go from the Web to television to a full international licensing program, and the credit for that really should go to the entire team, including 360ep," says Malcolm Bird, AOL's senior vice president and general manager for kids' and teens' programming. "This year," he adds, "will be one of the most exciting years for us, because everything is beginning to come to fruition." Apart from the current 30 episodes of
Princess Natasha,
look for a new slate of 11-minute episodes, as well as a series of high-level cross-promotions. Online destination Habbo Hotel will serve as the inspiration for a wide range of consumer merchandise as Sulake Corporation and North American licensing agent Big Tent Entertainment checked in their first wave of licensing partners in 2005. The Betesh Group and fashion accessory company Worldwide Dreams, LLC, both signed multi-year deals to acquire the North American rights to the teen Internet community. Funhouse, the home furnishings division of The Betesh Group, will create a variety of furniture, storage, and home décor accessories depicted in the Habbo Hotel guest rooms. The lines will be available at retail beginning in spring 2006. Worldwide Dreams will design an extensive array of Habbo Hotel-branded fashion bags and accessories including backpacks, handbags, and cell phone holders that will be available in fall 2006. Additionally, Nokia is on board to develop Habbo Islands, the first mobile game created to connect to the Habbo Hotel community. Exclusive to Nokia's N-Gage platform, Habbo Islands is expected to be available in the second half of 2006.
First launched in Finland in 2000, followed by the U.S. in 2004, Habbo Hotel is aimed at teens ages 13 and up and boasts more than 1 million unique users per month. "The most interesting thing about Habbo is that it was created entirely online, essentially from the user community," explains Rich Maryyanek, vice president of marketing at Big Tent Entertainment. As such, the site maintains an inherent "coolness" factor among the teen set and lends itself well to licensing. But, Maryyanek admits, there also exist certain challenges associated with creating a teen lifestyle brand out of an online community. "The Habbo Hotel user community is very savvy in the area of marketing, and we have to introduce product that makes sense to our established audience." Going forward, Big Tent will consider potential video and animation partners, as well as apparel and publishing.
BEST NEW TECHNOLOGY APPLICATION: T-INK TECHNOLOGY IN CINDERELLA TOUCHTECH BEDDING BY WESTPOINT HOME
Looking to put a fairy tale ending to bedtime, WestPoint Home licensed conductive fiberfill technology from T-Ink to create three separate patterns of Cinderella bedding that lights up and produces a magical "swooshing" sound. In one case, the matching decorative pillow acts as a remote control to activate the comforter using an infrared signal. "We decided to use Cinderella as the first home textile license for this technology for a few reasons," explains Steve Hoffman, vice president, marketing services, WestPoint Home. "First, Disney had asked its licensees to try to do something special—i.e., light up and/or make magical sounds—for all products relating to the Cinderella DVD re-release. When we first heard this request at Licensing 2004 International, we realized our textile products were not capable of doing the things Disney requested. We discovered the T-Ink technology in August 2004, consummated our deal in January 2005, and shipped product in the fourth quarter of 2005. We also chose Cinderella first because the group at T-Ink had a strong 'kids' background." On the items that required retail packaging, WestPoint Home took two different approaches, Hoffman says. "One was to place the product in a box (typically, we use vinyl bags) and make the item seem more like a toy. This also gave retailers the opportunity to stack the product on the floor and not utilize fixture space if that's what they prefer. The other approach was to have a try-me spot on the package that lights up at the touch of a finger." The Cinderella bedding is available at select Wal-Mart stores (about 350 stores), all Sears stores, Mervyn's, and
and JCPenney catalog. WestPoint Home shipped the product at the end of October and early November. Suggested retails range from $39.99 to $69.99. "Disney Consumer Products (DCP) worked closely with Sears to deliver in-store displays, merchandising, and promotional activity, including the Gift with Purchase Princess Wand with the Light Up Bedding, along with all of the other Cinderella items in stores, including toys, DVDs, and apparel," says Stephanie May, senior manager, Category—Home Furnishings, Disney Consumer Products. While POS results were not available at press time, the product seems to be working its magic. Notes DCP's May, "Sears felt so strongly about the bedding that it featured the product in its November circular."
BEST AD CAMPAIGN: MASTERCARD INTERNATIONAL'S "ICONS"
Only the pigskin could unite eight of America's favorite food characters—Count Chocula, Chef Boyardee, Charlie the Tuna, Mr. Peanut, the Pillsbury Doughboy, the Gorton's Fisherman, the Vlasic Stork, and the Morton Salt Girl—in a dinner party while Mr. Clean washed the dishes and the Jolly Green Giant peeked through the window. Last year's 30-second MasterCard spot during the fourth quarter of the Super Bowl certainly was "priceless" (the buzzword in MasterCard ads) as it tapped into consumers' continuing thirst for nostalgia and clever commercials. The benefit behind this kind of joint advertising project is that "it grows the relationship our consumers have with the equity characters," says Muffie Taggett, manager of advertising production at General Mills, which had three of its characters appear in the ad. Entitled "Icons," the ad showed the characters passing various dishes at a "family style dinner" while a voice intoned typical prices for menu items such as broccoli and crescent rolls. It ended with the line, "Getting everyone together for dinner...priceless," followed by a twist on the usual MasterCard finish, "There are some things money can't buy. For everything else there's Debit MasterCard, accepted at your favorite supermarket." MasterCard and its ad agency, McCann-Erickson, approached licensors General Mills, ConAgra Foods, Kraft Foods, Del Monte Foods, Rohm and Haas, Pinnacle Foods, and Procter & Gamble about their willingness to participate in the commercial. "The most important component was ensuring that each icon was represented to the high standards everyone is used to and in the context of the characters," explains a MasterCard spokesperson. "To do this, we had to find an animation company that could work in multiple formats. After an exhaustive search, MasterCard and McCann hired Calabash, an animation company out of Chicago, to work on the spot." The financial terms of this kind of joint advertising vary considerably. In the case of the Super Bowl spot, General Mills, for example, didn't pay MasterCard or seek payment. General Mills is not a frequent advertiser during the Super Bowl and did not buy a commercial last year. "That," Taggett says, "made this [MasterCard] spot even more exciting." And while MasterCard International could not provide specific figures, the spokesperson, says, "in terms of consumer interest, this ad was particularly successful."
Subscribe and receive the latest news from the industry.
Join 62,000+ members. Yes, it's completely free.
You May Also Like
Loading..