Disney's "High School Musical" scores an A with Wal-Mart in the critical back-to-school category.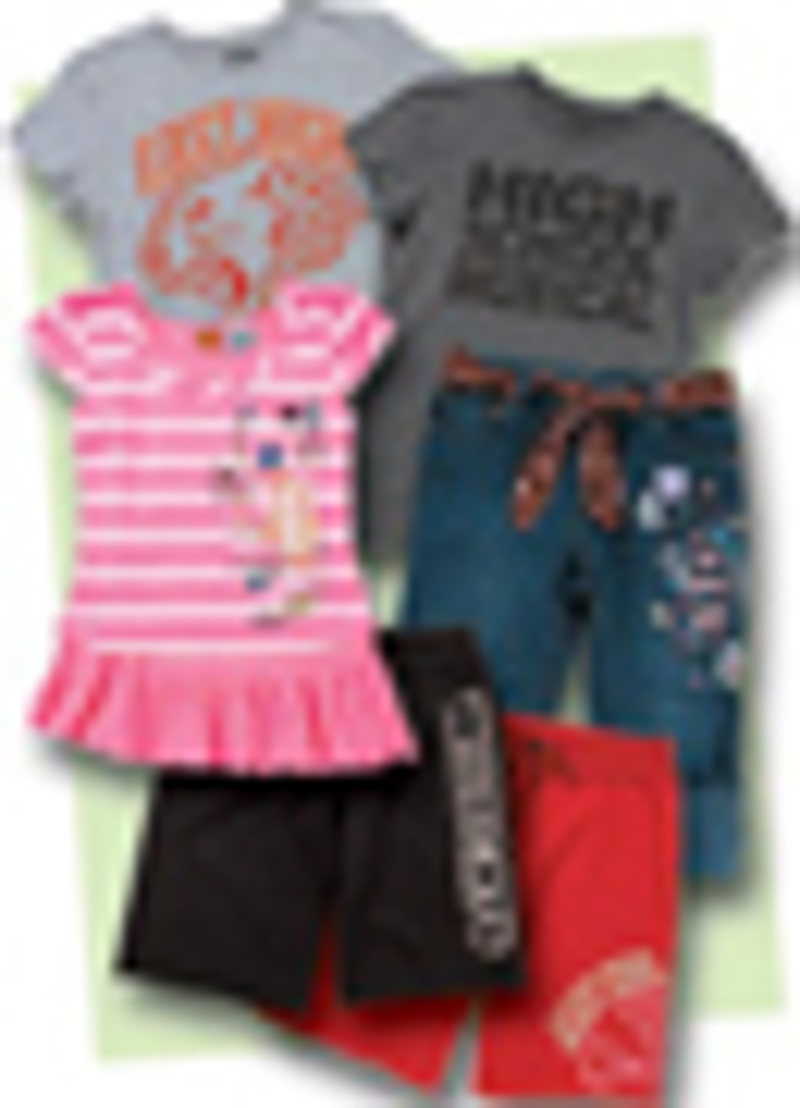 The back-to-school (BTS) season has become one of the most competitive and most important selling seasons for U.S. retailers as they attempt to drive sales and gain momentum pushing into the crucial fourth quarter. In addition, licensing is playing a much bigger role during the BTS season as retailers continue to develop exclusive products in order to achieve the winning formula to attract customers.
According to a study conducted for The National Retail Federation (NRF) by BIGresearch, BTS spending will reach $18.4 billion in the United States, an average of $563.59 per family of school-aged children.
Wal-Mart is driving the competitive BTS business this season, not only with its exclusive and comprehensive licensing program with Disney Consumer Products' "High School Musical," but with aggressive price cuts announced last month on 16,000 products with an emphasis on the top BTS brands.
"We know it's tough right now and Americans are looking to us to provide the best value, and we will. Let
there be no doubt—we mean business when it comes to price leadership," says Bill Simon, executive vice president and chief operating officer, Wal-Mart Stores, U.S., about the program called "Operation Unbeatable." "We'll provide families savings where it counts, and continue to work closely with key suppliers, reduce packaging, and lower shipping costs as we steer this program through fall and beyond."
And while Wal-Mart is once again focusing on its low-price strategy, it is also attempting to be hip, cool, and on-trend to the important tweens segment.
According to Ron Johnson, vice president retail development, gm, Wal-Mart, DCP, the "High School Musical" partnership program is a culmination of a vision, which began in spring 2003 when DCP established an office in Bentonville, Ark., near Wal-Mart headquarters that now boasts a staff of a 15 people. As the first entertainment company to set up a satellite office in Bentonville, Johnson said it enabled DCP to work with Wal-Mart's buyers regularly rather than just the obligatory one or two strategy meetings held annually. "We worked on how to manage a brand in different consumer segments and transition from a passive licensing strategy to an active licensing strategy," Johnson explains.
Wal-Mart was obviously receptive to the DCP strategy as "High School Musical" was the only direct product and merchandising program to be featured separately at the company's annual shareholder's meeting in June. And Johnson describes it as "the most comprehensive merchandising and marketing program that I have seen Wal-Mart implement."
'School' Chums
The "High School Musical" BTS program consists of more than 100 products in apparel, accessories, jewelry, electronics, toys, DVDs, games, books, and cosmetics.
Wal-Mart's promotional campaign began on July 15 when a two-week All Access Ticket sweepstakes was launched in stores in anticipation of the premiere of "High School Musical 2" on the Disney Channel Aug. 17, as well as the beginning of the BTS shopping season. The offer included chances to win a movie-party backpack as well as a grand-prize trip to Los Angeles that includes a $5,000 BTS shopping spree in Wal-Mart with "High School Musical" cast members.
A spread ad in People magazine also featured the BTS "High School Musical" promotion.
In addition, Wal-Mart committed to a 52-week sponsorship on the Disney Channel that includes dedicated marketing support through in-store promotions, circulars, and the retailer's in-store programming.
The tween demographic market has historically been a challenge for Wal-Mart and other mass retailers that tend to attract a much older customer.
However, Wal-Mart and Disney seem to have found a huge opportunity with "High School Musical." According to Andy Mooney, chairman, DCP, "Tweens is the fastest-growing segment of DCP's business and we are on track to generate $400 million in 2007 from merchandising programs based on the successful live-action shows from Disney Channel." In addition to "High School Musical," the programs include "Lizzie McGuire," "Raven," and "Hannah Montana."
Meanwhile, Disney has announced plans for a third "High School Musical" television movie in 2008 and is considering a theatrical release. And Wal-Mart and DCP are already developing strategies for 2008, as it appears that "High School Musical" will continue to grow as a powerful licensing brand.
Subscribe and receive the latest news from the industry.
Join 62,000+ members. Yes, it's completely free.
You May Also Like
Loading..