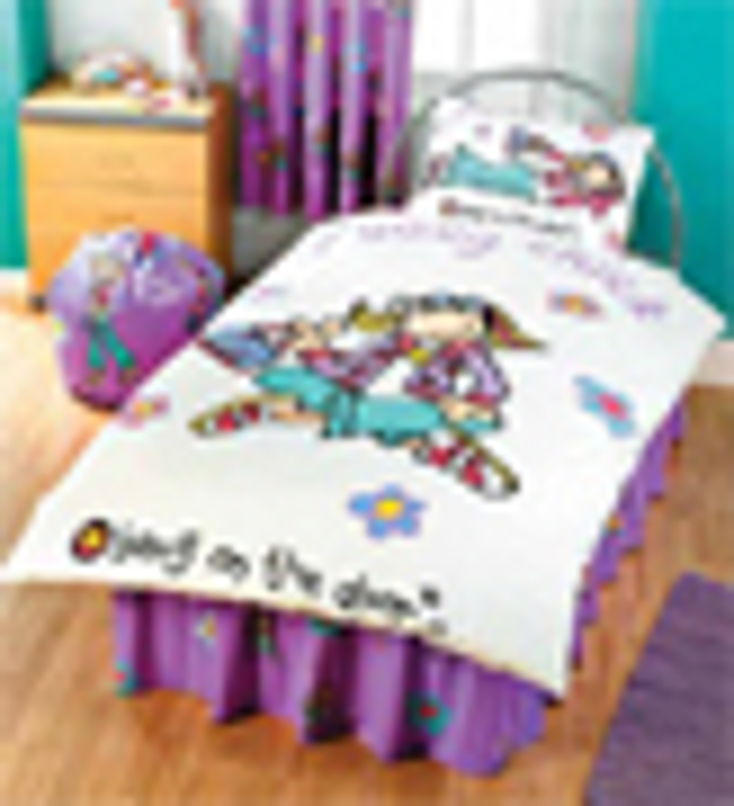 UK-based design company Bang on the Door is reinvigorating its licensing business with new designs, improved marketing, and international aspirations.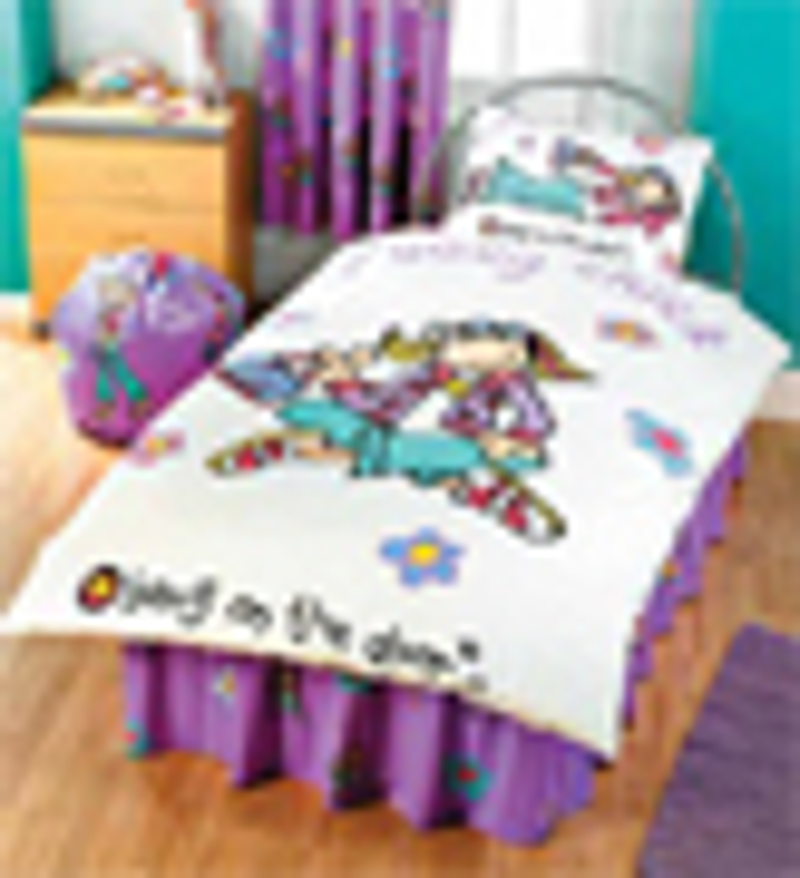 Founded in 1986 by designers Samantha Stringle and Karen Duncan, Bang on the Door started out as a two-woman team selling printed T-shirts from a market stall in Camden, London. Featuring simple images of hand-drawn cartoon animals, they proved immensely popular: 21 years later the company has partnered with more than 100 licensees and has an estimated retail value of around £65 million (US$128 million) globally. Theirs is an inspirational story of developing an art and design brand from scratch and using licensing to grow their business.
Their first licensing deal was struck in 1997 as greeting card company Santoro approached Stringle and Duncan at a trade show where the partners were displaying their T-shirts, with a view to getting the Bang on the Door license for its cards. After successfully extending into stationery, Santoro suggested becoming a licensing agent for the brand to extend into further categories. Stringle and Duncan saw it as a perfect opportunity to grow the brand while they could concentrate on their passion for designing. While Bang on the Door enjoyed success under Santoro, its right of representation finished at the end of 2006 and the two women have taken back ownership of the brand. Santoro will continue to service existing licensee contracts until their expiration, and remain as a licensee.
Geraint
Lloyd Evans joined the company in 2000 as commercial manager, overseeing the day-to-day operations of the company, leaving Stringle and Duncan to concentrate on the design aspect. For Evans, taking licensing back in house was a logical step, allowing the company to enter its next phase. "As a company, we started to feel slightly disconnected from our licensees and retailers," he explains. "Reacting quickly enough to market trends was challenging. By taking back control of the brand, we can reinvigorate it and tailor the licensing program for licensees and retailers. We also want to become a true global brand and appoint local agents in foreign markets to look after sales and marketing, rather than managing it from the UK."
In the UK, Start Licensing has been hired to manage the licensing program and will be concentrating on producing exclusive designs by reacting proactively to trends in the market. Start Licensing is also seeking potential agents to represent the brand outside the UK. Bang on the Door already has licensing partners from Europe to Australia and the Middle East, and has seen particular success in Korea, Benelux, Spain, and Portugal, but will be looking to expand beyond these regions. "The U.S. is a huge market to target so it will be a more focused approach there," says Evans. "We'll aim to move into the right product categories as a first step, to establish ourselves, and then build it from there."
Realizing that there wasn't enough new material being developed on a regular basis, the style guide has been refreshed with new artwork and characters. The aim is to give existing licensees fresh impetus to come up with new and creative product on an ad hoc basis. While Groovy Chick, Fairy Girl, and Football Crazy are the best-known characters, there are actually more 600 at the company's disposal—more emphasis is planned on the animal characters, which brought the company success in the early days. The brand also includes a Bang on the Door baby range of characters.
Mixed in among the big-name character brands found in the UK's larger stores, such as Disney, The Simpsons, and Bratz, Bang on the Door is a perennial property. Current products include confectionery, tableware, clothing, cosmetics, CD players, soft toys, bedding, bikes, and roller skates. Last year, its Fairy Girl partyware range was the best selling line of licensed partyware across multiple UK retailers, while Football Crazy was the fourth best seller.
According to Evans, retailers like the originality of the designs and the fact that, unlike TV and film properties, it's not seasonal or affected by media coverage. "This is our real point of difference with other character-led properties," he says. "It's not been overexploited like some toy and media properties. Consumers like its innocence and they inherently trust it, plus we're benefiting from the first generation of Bang on the Door fans having children and buying it for them. Karen and Samantha still meet people who bought the original T-shirts from the Camden market stall. We can now offer [established] designs and adapt our approach to each retailer—it's a positive step for us all."
David Davies, managing director of housewares licensee Zak Designs, agrees with Evans' sentiments. "Bang on the Door has been a terrific brand over a long time and continues to perform at the highest levels considering that there is no TV or movie assets," he says. "Obviously the market has moved on since those early days with more properties targeting this sector, but Bang on the Door retains its massive appeal with the core market."
Evans says the company has no intentions of moving into television; the Internet and mobile phone platforms are more likely. The first Bang on the Door Web site is due to launch soon (it has been part of Santoro's Web site in the past) in a concerted effort to increase consumer marketing. It will include interactive elements and take inspiration from the craft projects found in Eaglemoss's successful partworks series.
"We'll be establishing a stronger foothold overseas, and in the UK we'll be building on our growth and success up to now as a leading art and designs brand," says Evans about the future. And, amazingly, Stringle and Duncan will continue designing every single character.
Subscribe and receive the latest news from the industry.
Join 62,000+ members. Yes, it's completely free.
You May Also Like
Loading..