Photographer Eva-Kersti Freyss is going green with her signature portraits of babies. Freyss, a nationally known photographer whose portraits of children have won awards from the Professional Photographers Association, has added a new collection of environment-themed photographs, which are available for licensing.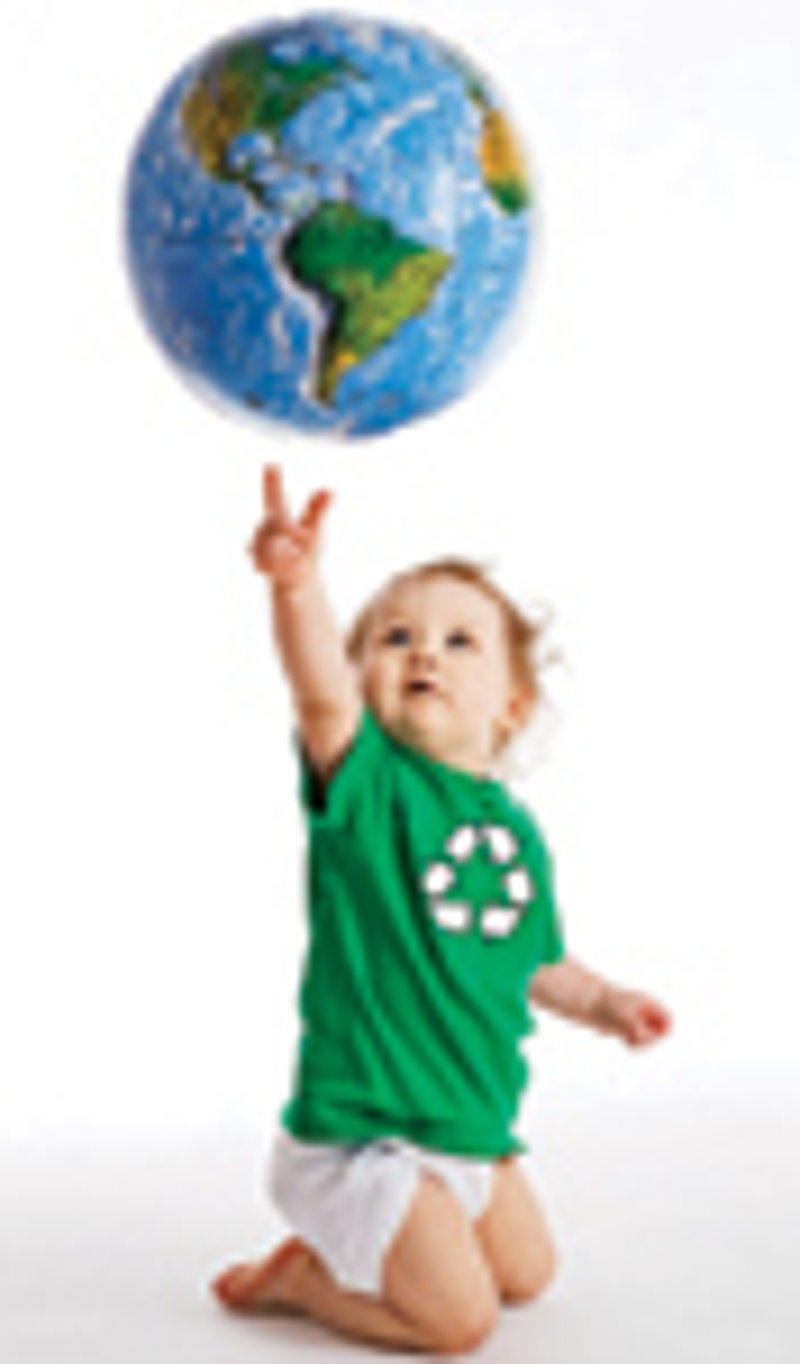 The newest of her 14 collections, "Going Green," features Earth-friendly babies promoting recycling, alternative energy and other timely green topics. In one image, children blow a tin wheel that suggests wind-power as an energy source. In another, a baby balances a globe. Other images include a baby sitting on fresh green grass and a little girl toting a reusable shopping bag that holds her groceries.
"Babies are our future generation, and they are really the main reason people should be responsible and concerned with the environment," says Freyss. She believes consumers are more open than ever to becoming a greener society and that her images will be a great fit for companies
trying to promote a green message.
"We are developing ideas of how these images can work for a variety of different manufacturers," she says. "The theme is very topical, so there are a lot of possibilities."
Freyss has been photographing children for 22 years in her Virginia Beach studio. Her first foray into licensing was in the mid-1990s when she began licensing her photographs for use on greeting cards. She was nominated for the Greeting Card Association's Louis Award twice, winning it when she was a novice to the industry. Her photographs cover many themes, from kitchen babies to fruit and vegetable babies to holiday babies. Portraits of children and animals also remain a popular theme.
Her images have been licensed for a number of product categories, from puzzles to mobile phone images. "We've been doing a lot of licensing with cell phone companies in Europe and in Brazil," she says. Her images can be found on phones from Index Multimedia, a French company, and SupportCom, a Brazilian telecom company. Calendars and school supplies remain very strong categories for Freyss, and she works with manufacturers in the U.S. and abroad.
Freyss is exploring new product categories in which to apply her images. "I would love to find a publisher for a book of babies," she says. "I'm working with a company that is interested in doing a book of fruit and veggie babies. I'd also really like to do gift wrap and daily diaries. There are so many product areas that would be perfect for the thousands of images I have available."
Subscribe and receive the latest news from the industry.
Join 62,000+ members. Yes, it's completely free.
You May Also Like
Loading..