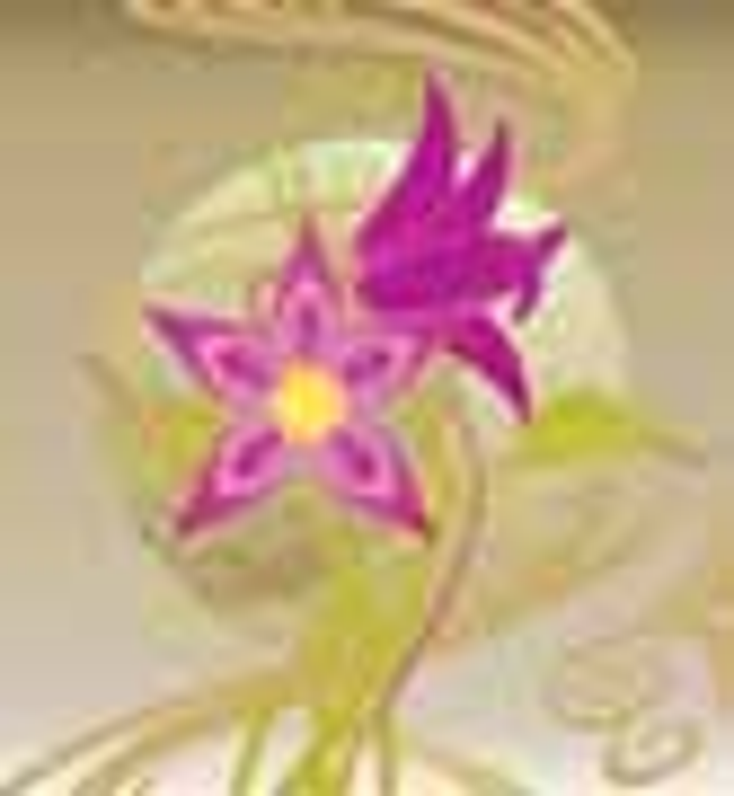 ]>Artists increasingly are incorporating Eastern styles and themes into their work.
American culture and lifestyle trends continue to reflect Asian influences. Elements of the Asian culture shape our cuisine—from Chai tea to sushi and trendy Asian-fusion dishes —and its practices and teachings such as yoga and Feng Shui both relax and inspire. Globalization and the widespread use of the Internet have bridged the cultural gap between East and West, facilitating the exchange of design philosophies.
As a result, many artists are unveiling collections that draw inspiration from Asian characters, anime, or manga, or they are selecting themes associated with Asia such as sushi, tea, or floral motifs. Southern California-based artist Linda Grayson says she doesn't specifically target an Asian audience, but her ultimate consumers ages 24 through 35 seemingly are attracted to the clean lines and simplicity of Asian designs. "People are interested not only in the art of Asia, but in various aspects
of the Asian cultures such as their cuisine, Yogic and Ayurvedic teachings, and martial arts movies from Hong Kong," says Miho Sadogawa, a Japanese artist who created the Erotic Dragon property. There's a peak in interest in Asian art especially within the European community, and it stems from a curiosity about the diverse cultures of the East. Sadogawa is represented by New York City-based CWC Licensing, which was established in 2005 by Toyko-based Cross World Connections and CWC International. "What brought the diverse cultures of the East and West closer is the prevalence of the Internet and e-mail," she notes. "We now can ignore time and distance to obtain massive amounts of information, and we can gain insight into differing perspectives and values."
Explains artist and designer Leo Espinosa of Cambridge, MA-based Studio Espinosa, "The Web has allowed more access to Asian art, which now offers a gigantic spectrum of styles and forms. Graphic designers, street artists, and fine artists reflect amazing graphic sensibility such as that of Yoshitomo Nara and Takashi Murakami." Adds artist Jim Benton, the creator of Watashi Baka Da, a humorous "Japanglish-language" property, "There are so many more excellent Japanese products and properties being introduced into American pop culture. Over the last few years, manga has made huge inroads in the publishing world, while anime is having a widespread influence on cartoons and video games. We're finally getting to see feature films from brilliant directors such as Hayao Miyazaki." Subtle influences also emerged from American remakes of Japanese horror movies and television programs such as
Iron Chef
and
Extreme Elimination.
Benton incorporates Japanese calligraphy, specifically kanji and kana characters and words, into every piece of artwork in his Watashi Baka Da collection.
Going Global
Licensing agent CWC aims to provide a range of properties that appeal to both niche and mass markets on a global scale. Its roster of artists includes Akiyoshi Chino, who says, "I find there's a growing recognition of 'Japanimation' as opposed to simply Asian influences. Much of this can be attributed to the success of contemporary Japanese artists who have elevated the Otaku culture into fine art."
In June 2005, Chino debuted Kumano Gollo, a lovable male bear who is a master of Kumano-style judo. The absentminded bear is always lost in meditation, and he travels between the world that exists in his mind and the real world. The property targets young adults, primarily women in their early 20s. Chino believes the property will resonate with young adults who can easily get caught up in the fervor of everyday life.
"When creating characters and determining their proportional balance, I work in a scale I am familiar with, which undoubtedly is influenced by those of various Japanese characters I grew up with," reveals Chino. "The body proportions need to allow for a variety in wardrobe, including traditional garments." Kumano Gollo does not have any licensees signed on yet, but apparel is a key category of interest.
Dragon Designs
Sadogawa has been creating Asian-inspired artwork for several years, but in June 2005, she debuted Erotic Dragon, which was developed with licensing in mind. Erotic Dragon fuses futuristic imagery with traditionally Asian motifs in a delicately crafted color palette. The art presents a range of Japanese/Asian motifs, as well as character illustrations. Says Sadogawa, "My art is inspired by the traditional arts of Asia and Japanese anime and manga. I also draw inspiration from the ornate details of Art Nouveau, and the linear and inorganic flavor of futuristic imagery, which seemingly are at the opposite end of the spectrum."
The artist refers to a Japanese tradition that "uses nature as inspiration to give truly poetic names to individual colors." Historically, the Japanese didn't use conventional color names such as "red" and "blue"; instead they had a range of reds and blues, and each had a distinct name that was derived from what was found in nature. They would have "persimmon" and "fog at dawn" and "peacock." She says, "I feel this ancient tradition is exemplary of the delicate sensibility deeply rooted in our cultural heritage, and I often am inspired by such traditions when constructing my color scheme, as well as creating my artwork as a whole. As an Asian born and raised in modern-day Japan, I feel it is only natural that my work reflects my own cultural heritage."
Erotic Dragon targets consumers of all ages, and Sadogawa believes it would be well received by those who are interested in the New Age culture. She currently is developing a folk tale-type story with original characters and plotlines. Some of the characters and designs were previewed as tapestries and other types of products at Licensing 2005 International Show, but Sadogawa plans to expand on the textile designs, and is interested in designing tattoos and fashion accessories.
"I also would like to publish an illustrated book, which would bring the entire folk-tale world together," notes Sadogawa, who has not signed on any licensees yet. "For my surface artwork, I am interested in pursuing interior décor products such as wallpaper and curtains, and for my characters, I'd love to create accessories and fabrics." The textile patterns would reflect Asian-inspired motifs.
Asian Flavor
Studio Espinosa features the colorful and cartoon-like artwork of Leo Espinosa, a graphic designer whose vibrant illustrations and designs reflect both Japanese and European influences. While growing up in Colombia, a country that imports a lot of international media, Espinosa was exposed to a variety of influences. He grew up watching
Ultraman, Gigantor,
and
SpeedRacer,
and reading Tintin.
He worked as an art director at advertising agencies Leo Burnett and BBDO, and moonlighted as a comic book artist before launching Studio Espinosa in 2004 with his business partner and wife, Laura Jaffe Espinosa. Studio Espinosa's portfolio includes Sushi Pack, which features five sushi characters—Maguro, Tako, Ikura, Kali, and Wasabi. Each embodies its own distinct flavor, which ranges from sassy to explosive. The property targets the 'tween market, and via a partnership agreement with American Greetings Properties, it currently is being developed as an entertainment and merchandising property.
Studio Espinosa also seeks licensees for Harmony, a design part of a dual license project that was introduced in conjunction with Coca-Cola. Based on a Hindu goddess, Harmony is a modern interpretation whose transcendental allure and mix of cultural symbolism target an increasingly sophisticated teen market. Inspired by the '70s jingle, "I'd like to teach the world to sing...," her design reflects cultural symbolisms such as a tiger, which represents strength; lotus leaves for creativity; butterflies, which symbolize freedom; and elephant clouds for good luck. Jem Sportswear signed on as the women's T-shirt licensee, and the collection launched in November 2005 at Nordstrom and specialty stores.
Espinosa's work is intended to be universally appealing and does not specifically target one particular ethnic group. Says Laura Jaffe Espinosa, president of Studio Espinosa, "Our influence comes from all over, and we are promoting Leo's signature style under its own category, which we refer to as 'Neo-Comic.'"
Serenity Now
Lifestyle artist Linda Grayson is drawn to the simplicity of Asian designs. In 2004, Grayson developed "Asian Teas" and has expanded to include "Asian Flowers" and "Asian Fans." She currently is working on her "Serenity" collection. Grayson believes life has become very cluttered and points to an inherent serenity in Asian design that consumers find appealing. "In dealing with many Asian manufacturers and agents, they tell me most Asians want Americanized versions of Asian themes," she says. "They love chrysanthemums, but they don't necessarily want a Chinese painting of chrysanthemums. They would rather see something we've done here, with the objects they are interested in."
Conimar Corp. recently released Grayson's "Jasmine Green Tea" line of trivets, stone coasters, glass cutting boards, and placemats. Available at specialty stores, suggested retail prices range from $5 to $25. Licensee Glenoit offers Grayson's "Darjeeling Tea" designs on throw rugs currently available at Kohl's. Licenses for prints, cards, journals, and textiles currently are being pursued.
Subscribe and receive the latest news from the industry.
Join 62,000+ members. Yes, it's completely free.
You May Also Like
Loading..