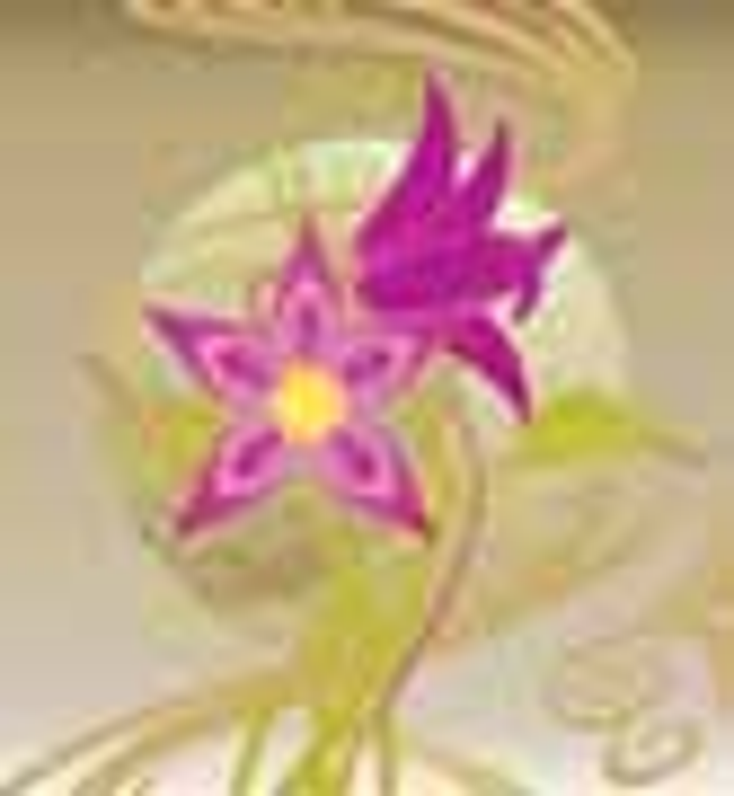 ]>TV and movie animation plays a starring role in artists' character licensing plans.
Faced with continued retail consolidation and shrinking shelf space, non-media-based properties often struggle for consumer recognition and popularity. "Licensing non-media characters is more difficult because they aren't yet known personalities, whereas a character you've grown to know and love on TV is going to be an obvious candidate," says Paul Archuleta Whitney, vice president of Japan Publicity, Inc./ARTas1 Licensing. "Also, large retailers such as Wal-Mart and Target control a huge percentage of, say, preschool items, and only have a limited number of slots on their shelves, so they are going to scrutinize a non-media character more because it's not an automatic sale for them."
As a result, some artists such as Mary Engelbreit and Cosmic Debris' Rob Reger decided to bring their characters to life via TV and DVD/movie deals, as well as various other multimedia applications. Other artists seek to follow suit but face a serious challenge in piquing studio interest. Screen Life
"We
have had on-again, off-again conversations regarding animation over the last 10 years, but had never looked seriously at the opportunity," says Greg Hoffmann, CEO of Mary Engelbreit Studios, which signed its first major license—with Sunrise Greetings—almost 20 years ago and now sells primarily through retailer chains such as Barnes & Noble and Michaels. "However, the success of Mary Engelbreit's illustrated version of 'The Night Before Christmas' led to further discussions, and ultimately the launch of the video version, narrated by Kevin Kline, in 2004." According to Hoffmann, "The Night Before Christmas" was an ideal first project to animate because it is a widely recognized title. "That made it appealing to our young target audience, as well as to Engelbreit's traditionally adult customers."
Mary Engelbreit Studios now works closely with Creative Artists Agency in Los Angeles, CA, after being introduced to the agency through Cedric the Entertainer and his partner, Eric Rhone—both fans of Engelbreit's work. With the help of CAA,
The Night Before Christmas
project was produced by St. Louis-based Schwartz and Associates and distributed by GoodTimes Entertainment. Notes Hoffmann, "We now are working with Creative Artists Agency to take a closer look at future animation opportunities," which include Engelbreit's alter-ego book character, Ann Estelle. "The character is well known to Engelbreit fans and is gaining recognition among young girls through the series of stories currently being published by HarperCollins," says Hoffmann. The characters in "Mother Goose" (due out this month) and its companion book, "Nursery Tales" (due out in fall 2007), also have been mentioned as animation opportunities. Hoffmann admits, "We are still neophytes in this business, but good writing and well-loved characters are the key to success."
Twentieth Century Fox currently is developing a live-action/animated feature film based on art property Emily the Strange. Created by Cosmic Debris, Inc., co-founder Reger in 1993, Emily the Strange is a brooding 13-year-old whose gothic look mirrors her adventures. Early on, Reger built a devoted following by disseminating promotional stickers, skateboards, and T-shirts from his garage. Today, the brand is a multimillion dollar franchise, including an apparel line, three best-sellers published by Chronicle Books, and a quarterly from Dark Horse Comics. According to published reports, Reger had the idea to turn Emily into a movie about five years ago, following the first wave of publicity for the character.
Almost There
When looking to license his characters, fine artist Russ LaChanse often was asked if there were corresponding cartoons or a movie, but it wasn't until Cartoon Network approached LaChanse at Licensing 2004 International Show that he actively pursued animation. After a brief meeting with Cartoon Network, LaChanse began working on character descriptions, story lines, and scripts for art properties "Kyle & Todd – Private Investigators," "The Electric Chick Magnets," "Up on the Farm," "Cookie PieCakes," "Galactic Hipsters," "Tighty Whitey and Friends," and "Animalaholics." "I am taking classes in traditional and digital animation and hope to have some completed shorts in the near future," says LaChanse, who is exploring opportunities in TV and full-length features.
Established by Karen Hacker and Lisa Alhanati in March 2005, licensing agency TSB & Co. (Two Smart Blondes & Co.) reps artist Sapna, whose work, according to Hacker, TSB & Co.'s vice president of sales and licensing, "would be a perfect fit for animation, particularly with the juvenile audience." Hacker and TSB & Co. Vice President of Operations Alhanati are testing out characters and story lines on their children and friends to gauge the potential success of their project. "We also look for defined lines in artwork for easy adaptation to animation, evolving story lines, a focus on characters with mass-market appeal, and current trends in the industry," explains Hacker. TSB-repped artist Shannon Grissom also is looking to expand the scope of her licensing into television, interactive/ wireless, and video games. Her first picture book, "Monkey Made of Sockies," is due out this fall.
Paws Greetings co-founders Roger and Tomoyo Pitcher are developing a project based on a line of characters Tomoyo created entitled, "Beans and Friends," which centers on Boston Terrier Beans. First on Pitcher's agenda is developing a property that appeals to the target audience—kids ages 3 to 7. Pitcher and his wife conduct informal research through some of the programs at their local humane society. Going forward, DVDs, television, CD-ROMs, video games, and other computer-based media are on the radar.
With Japanese animation and artwork in high demand in the U.S., Los Angeles, CA-based publisher Japan Publicity, Inc., reps Japanese artists such as Miyao Rei, whose character-based work, "The Sushis!," was created with animation in mind. While the current licensing programs include T-shirts, stickers, and clocks, Rei hopes to bring "The Sushis!" to TV and has begun pitching studios in Japan.
In June, artist Nancy Wolff wrote and illustrated her first book, "Tallulah in the Kitchen," published by Henry Holt. While illustrating "Tallulah," Wolff entered into a licensing agreement with a giftware company and began the process of translating her work into 3-D form. Once that was underway, says Wolff, "it wasn't a big leap to go one step further and imagine the characters moving around." She was approached to submit ideas for an animated television short, and several producers have shown interest in "Tallulah." "I've submitted a pitch to a studio and I'm waiting to hear back," Wolff says. "Animation unleashes a whole different set of possibilities—there's sound to consider, along with actual movement and dialogue. From a creator's point of view, it's a new bag of tricks."
Subscribe and receive the latest news from the industry.
Join 62,000+ members. Yes, it's completely free.
You May Also Like
Loading..