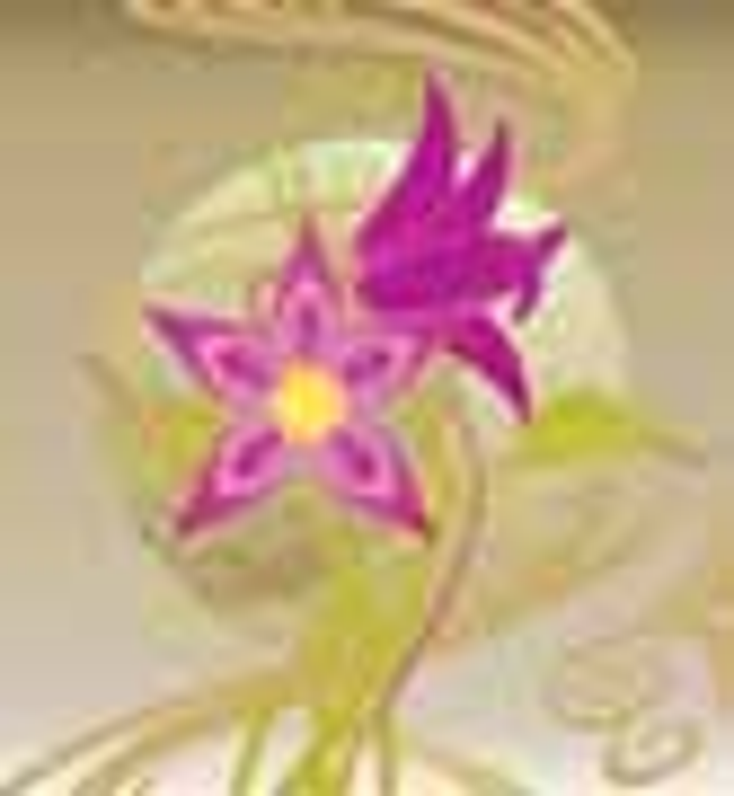 ]>Not unlike the U.S., the world of wireless content licensing in Europe is unpredictable, based on technology, pricing structure, and consumer interest.
Europe excitingly watches
the launch of new high-speed 3G technologies that turn phones and other devices into multimedia players, but many questions are arising. How will 3G services be consumed? What content and services will consumers demand? How will content be accessed and paid for? Who will make money out of the expected boom? And, possibly most important, when exactly will it start to happen for real? Claire Tavernier, senior vice president, interactive, FremantleMedia, guesses "3G penetration rates will start to rise pretty fast." Kai Sahala, Nokia's head of WCDMA 3G system communications (WCDMA is the 3G standard currently in use), agrees, reporting that subscriptions "are increasing at the rate of about 10 percent per month and, at the end of August, Nokia had 31 million 3G subscribers."
Citing a recent research report by Jupiter,
which predicts worldwide growth of 3G handsets of 55 percent over the next five years from 60 million to 342 million, Michiel de Gooijer, Endemol's business development manager and head of mobile TV and video, describes this growth, if achieved, as "spectacular," adding, "on this basis, the number of handsets in Europe will have almost tripled by the end of 2007." Nicholas Wheeler, managing director, ITN Multimedia, estimates "there are between 3.5 million and 4 million handsets in the UK, and I expect this figure to double by the end of 2006." The rate of take-up is important to content owners because, as FremantleMedia's Tavernier points out, "as always with newly emerging platforms, there is a 'chicken and egg' situation with content—the hardware isn't interesting to the consumer without the content, and it isn't interesting to the content suppliers without the consumer."So, what's driving the take-up of this new technology, and what's acting as a drag? Holger Sprengel, managing director at Germany's PlanB Media, believes "there are several technical issues that need to be addressed. For example, there are three issues with the screens: The resolution is insufficient, the size is insufficient, and there is no standard size or shape. There also is a significant problem with interoperability, which particularly affects gaming and applications, making it necessary for applications to be ported to different devices, which can be very expensive." PlanB, a mobile content supplier with offices in London, Germany, and New York, "has to produce applications that work on a wide variety of handsets necessitating portering, which, depending on the make, can cost anywhere from E200 (U.S. $240) to E1,500 (U.S. $1,800) per handset," says Sprengel. Hans Spielthenner, managing director at content distributor OHM:TV, however, doesn't see the key issues as technical, "although it is true," he admits, "that there are issues around battery life. However, the fact is, the technology to stream content already exists, and so the issue cannot really be said to be a technical one. The real problem is that the current level of 3G handset penetration is very low." Philip Marnick, managing director at UK-based Extreme Mobile, agrees that the main drag on take-up isn't primarily technical. "A very important constraint," insists Marnick, "is that people haven't yet started to design content that is truly for mobile." Echoing Sprengel's point about the desirability of a uniform screen size and shape, Marnick continues, "true mobile content will not only have to be designed with the size and shape of the screen in mind, but also should allow for the environment in which it is likely to be consumed, especially levels of ambient noise." Nevertheless, he concedes that "there are issues with what the networks are able to deploy" and acknowledges that "consumers will have to understand that not much exists with really fancy speeds, meaning as more people access a download, the bandwidth available for each subsequent download decreases slightly, and consequently the time of the subsequent download increases." Ken Blakeslee, chairman of Webmobility Ventures, a consultancy in the finance and marketing of mobile ventures, is much more sanguine. He defines the key attributes needed for delivering mass-market services as "critical mass and ubiquity." And in the case of 2.5G and 3G, Blakeslee believes, "the infrastructures have reached critical mass and near ubiquity, and are adequate bearers for developing the business." Even though Europe clearly is only at the very start of what most believe will be an explosion in mobile content, many interesting developments already are taking place in the evolution of content, throwing off some impressive numbers. "The last series of
Big Brother,
" reveals Endemol's de Gooijer, "generated more than 500,000 downloads in Italy, Australia, and the UK, and they were watched for a total of 6 million minutes." In Austria last September, an entire Bon Jovi concert was streamed live. Although Hannes Harbroth, commercial development manager of Hutchins 3 Austria, would not divulge the actual number of subscribers who watched it, he describes the sale of the "virtual tickets"—priced at E1.90 (U.S. $2.30)—as "far more than we had expected." In addition, 3 Austria is offering streamed channels, including Euronews, Fashion TV, and Nick, all of which are available on cabsat in Austria, as well as four channels exclusive to 3: Urban TV, a 24/7 music channel with neither ads nor presenters, which 3 offers in association with Universal; a crime channel, CSTV; a "pink" lifestyle channel, Mango TV (both CSTV and Mango TV are supplied by content distributor OHM:TV); and 3X, an extreme sports channel with content aggregated by 3 itself. These channels can be accessed on a daily basis at a cost of E1.90 (U.S. $2.30) or E9.90 (U.S. $12) for one month's unlimited streaming. Also last September, Vodafone Germany started streaming the FremantleMedia soap,
Good Times, Bad Times,
which airs on RTL. The 21-minute episodes are available on Vodafone five hours prior to terrestrial transmission. Although, says FremantleMedia's Tavernier, "it is too early to make any assessment," she says the company is "extremely excited" about the venture, adding, "I am sure other such deals will follow." In the UK, Orange customers can subscribe to a package of nine TV-on-the-mobile channels, including CNN, ITN, Cartoon Network, and Extreme Sports Network, for £10 (U.S. $17.50) per month. And in Norway, Telenor has been streaming the three terrestrial channels NRK, NRK 2, and TV Norge for the last 18 months, although to date only 30,000 people regularly subscribe. All of this is exciting, but not, says FremantleMedia's Tavernier, the future. "The real constraint on the development of true 3G content," she opines, "is that creatively no one has come up with content that works on a mobile." Tavernier cites the absence of "content that takes advantage of the phone's ability to interact content with other features such as access to the Web or its video camera." Endemol's de Gooijer shares this view. "Consumer needs, and technical limitations," says de Gooijer, "call for content that is adapted to the medium. Small screens demand special cameras, sound, and editing techniques. User mobility means reduced attention spans, and will require more topicality, compact entertainment value, and delivery of the ability to watch what you want, where and when you want to watch it." Hutchins' Harbroth believes the future is all about "a massive explosion in the services offered," which he says will lead to "people seeking out the service that best meets their needs." He adds, "If you're a big fan of gaming, then you'll find a service that best meets that desire, whereas if music is more your thing, then you'll find a service that best meets your musical tastes."WebMobility Ventures' Blakeslee fingers the defining element for content of the future as the way in which it is consumed. "I believe," he states, "that mobile time is either dead time or no time. That is, it's either on a bus or a train, when you're bored and idle, or else it saves your day when you're rushed off your feet. So I think people will either use it for watching video, surfing the Web, or game playing when they're bored, or, for example, to provide them with a map when they're lost." Despite the example of 3 Austria's streaming of the Bon Jovi concert, and the increasing occurrence of streamed channels such as OHM:TV's CSTV and Mango TV (of note, Mango TV programming runs between five and 10 minutes in a looped block of six hours), there seems to be a universal belief that long form is not the future of content in Europe. Indeed, some see very little substantial change from the present. ITN's Wheeler, for example, isn't sure "the arrival of a significant penetration of 3G will have much impact on the content we are offering, other than it will be better quality and more reliable." Of course, ITN as a provider of news is in a unique position versus other content providers, but even at cutting-edge Extreme Mobile, Marnick questions the impact of significant 3G penetration. He offers, "The most dramatic impact on content will be that it will become much more visually intense in terms of colors and movements. However, I think music and gaming will remain 'king content,' as they are now." Whatever form, or forms, the content offerings will take in the brave new world of 3G, it still begs the question: What will be the business models under which the content is supplied to the consumer? Answers differ every bit as much as they do in predicting the future form of content. Marnick predicts, "Business models will change dramatically," explaining that "in the past, operators had a big advantage in that billing was built in, but when Java is deployed directly onto the handset, brands increasingly will build a relationship directly with the consumer, and operators are going to have a role just as conveyance providers and possibly billing agents." Endemol's de Gooijer agrees. "The growing penetration of 3G will see the evolution of a market for branded content," although he cautions that "in the immediate future we see the portals of mobile operators continuing to play an important role." There also is marked variance in predictions for the future evolution of models between operators and content suppliers. Hutchins' Harbroth sees "a range of models operating some way into the future, because different models work best for different forms of content and different types of partnership." ITN's Wheeler is keen on the status quo. "I don't see, or I hope I won't see, much difference in the business models," says Wheeler, adding, "at current and historic levels of penetration, we frankly haven't made much money, so my view is that, since we have shared the pain through the lean times, we should share the gain when things pick up." But FremantleMedia's Tavernier thinks Wheeler might be disappointed. "I expect to see," she predicts, "the emergence of a new player in the mobile chain, one that will bridge the gap between content supplier and mobile operator." This new player "would be involved in the commissioning, distribution, and possibly even the financing of new content," she explains, revealing, "this is a role FremantleMedia currently is evaluating." Clearly, there are many ways in which content and the business models under which it is delivered might evolve. WebMobility Ventures' Blakeslee hits the nail on the head in refusing to be drawn on the likely nature of the "killer content" of the future. "It is," he observes, "very difficult to predict what the killer content will be. But it is easy to predict whoever gets it right will make a lot of money."
Subscribe and receive the latest news from the industry.
Join 62,000+ members. Yes, it's completely free.
You May Also Like
Loading..