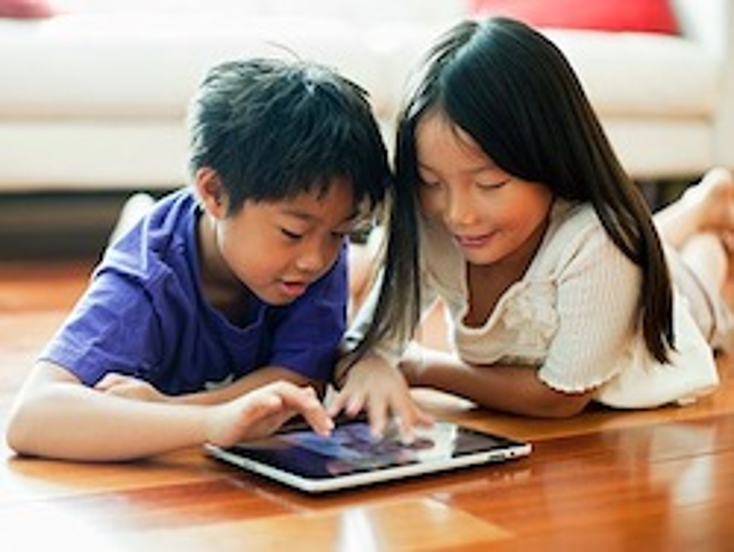 A recent NPD report shows that kids are spending about five hours a week using apps, but that time is still outpaced by television and music. Because of this, apps have become a powerful tool for brand extension for major entertainment companies, but are less often used to launch new franchises.
Watching TV remains the most popular entertainment activity for kids with 80 percent of young Americans spending their free time in front of the tube (an average of 14.3 hours a week), according to NPD's report "Kids and Apps: A New Era of Play." Breakouts by age and gender show very different preferences: tweens tend toward music, while preschoolers spend their time with games and puzzles; boys prefer video games, while girls spend their time on social networking sites.
These preferences are reflected in the kinds of apps kids are using. Gaming apps are the most popular and also the most frequently paid for (35 percent), although the NPD report shows that 88 percent of the apps kids are using were
downloaded for free.
Girls are significantly more likely to use a wider range of apps than boys, including music, art and photo apps, while boys tend to focus their energies on gaming.
Age also plays a significant role in app preferences with younger children (ages 2-8) using educational game apps, and older kids (ages 12-14) using social networking and music apps.
"The wide variety and sheer volume of free entertainment content available for app devices is clearly having an impact on kids and the way they play," says Anita Frazier, industry analyst, The NPD Group. "While there are a number of engaging and entertaining apps available to kids, many are used and abandoned after a short time, so it's important to get a clear, factual picture of the role that apps are playing in kids' lives."
In most cases that role seems to be as a brand extension, with major entertainment companies like Sesame Workshop, DreamWorks, Cartoon Network and Nickelodeon flooding the market with app tie-ins to existing franchises rather than looking to create app-specific brands.
Subscribe and receive the latest news from the industry.
Join 62,000+ members. Yes, it's completely free.
You May Also Like
Loading..