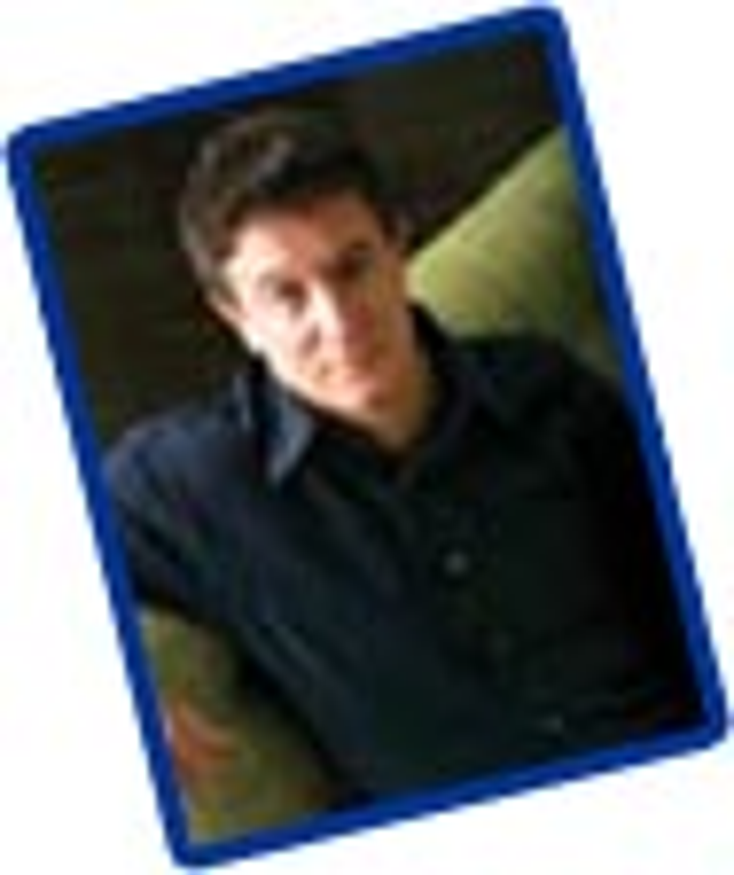 ]>Chairman, Disney Consumer Products
When you talk to Andy Mooney, it helps to understand how things looked when he joined Disney five years ago. In 1999 the consumer products division generated $12bn in global retail sales but the quality of products and execution didn't always match the standards Disney was setting in other sectors, such as theme parks and films. Michael Eisner knew that consumer products had reached a critical mass and could no longer be ignored. But at that time, Disney Consumer Products (DCP) had a reputation for arrogance; it had little to offer boys; there was a reliance on film, and the business model since-termed 'splicensing' was producing its growth in income. Andy was quick to see the potential, but it required some tough decisions, not all of them very popular. For example, licensing, he thought, was in the wrong part of the product pyramid: right at the top in the premium section, and therefore not where retail growth was strongest. Andy also wanted to work
directly with retailers and he foresaw that film would become less important (a theory unpopular with the studio). He believed that getting into the non-character business would be a positive step. And, in a very controversial move, he advocated combining all the Disney princesses under one brand; some believing that you shouldn't interfere with the magic of the individual stories. 'Yes, when I started I was very unpopular,' says Andy.
If you fast forward five years to today, DCP has undergone what Andy describes as a 'fundamental cultural shift within the organisation', to be focused on the consumer, the retailer and the product, and less on the deal itself. It was a good two years before the effects of retraining, re-orienting, and moving people in and out were seen. Now Disney is investing in what Andy calls a more granular approach, taking in expertise in specific product areas (watches or consumer electronics, for example) who can develop innovative products for a licensee from start to finish. Category management will yet be broken down further and further. 'We have made lots of progress but we're far from the end game in terms of full deployment of our organisational model,' says Andy. What he does conclude is that 'we are now a contemporary not a traditional licensor.'
When you joined Disney, Michael Eisner told you, "Consumer Products is the elephant in the room." Will that elephant get any bigger?
What he actually said was that CP had become the Dumbo of the Walt Disney Company. The CP division was once called 'ancillary products' and then it became worth billions of dollars annually. But the deterioration of products began reflecting on our brand scores.
The pivotal part of my conversation with Michael Eisner that attracted me to the job was him saying, 'You need to make the quality of CP the same as the quality of the experience a consumer gets at a Disney movie or theme park.' That was attractive. And most of the change over the last five years has, to some extent, come out of that conversation.
What are the next steps in this evolution?
The real thing characterising the transformation of DCP has been going from passive to active licensing. There used to be a deal-making focus where relationships were singularly with the licensee and there wasn't much added value.
Now, the focus is on consumers, retailers and product, and less on the deal itself. We act as partner to licensees and retailers. It's been a fundamental cultural shift within the organisation.
Why has no kids brand ever dominated market share in a category like a fashion brand does?
Strong brands are a product of strong products; wherever the Walt Disney Company has excellent product we get large market share, such as in parks, resorts, movies etc. With publishing, we have over 50 years of experience. In Europe we have 50-70% of market share in books and magazines.
I want to take that model and apply it to toys and other consumer products - electronics, or cereal, etc - and gain a leading market share in more categories. It will mean working with a new generation of licensees.
How much of this vision involves working directly with retailers?
Apparel, for example, is a very localised business. We work directly with every single significant retailer in Europe for apparel. Apparel is 25% of our business and about a fifth of it is created through direct to retail deals. We work with the preferred suppliers to make innovative products at a good price. That's a way we see to build market share.
You have talked about licensing the supply chain , explain more about this
Supply chain licensing is just licensing. Moving from global licensees to supply chain managers. Working with a private-label manufacturer to supply retail is a model that truly gives the retailer improved margins. It also gives the consumer access to an aspirational brand, and it gives us volume increment that allows us to build market share.
Are you licensing the supply chain yet?
Yes. For example, in consumer electronics. We work with private label manufacturer, Memcorp, in the US and our 13 inch TV has gained 20% of market share in 24 months. In Europe we're working with Medion, the largest provider of consumer electronics to the European trade, and with Arete-Kenwood who we work with on appliances like the Smoothie maker, which launched this month. These manufacturers are experts and this model is hitting a sweet spot.
Increasing market share will make you bigger - can DCP realistically grow much more?
One of the biggest challenges I've had talking to the investment community and to the media is that they all say, 'You're a $16bn company, how can you think about growing?'
The answer comes back to my branding experience, at Nike. It's entirely normal for brands like this to have dominant market share in particular categories.
When I joined, I asked if $12bn represented a significant market share for Disney products in each category and I discovered that it didn't. I'd go into a store and think, where is the Disney product? The highest market share back then was for toys at 2.5-3%. Now toys have 6% share but we want to continue to grow that.
Imagine, if we could have 1% of all retail worldwide. That's 1% of an estimated $75 trillion. I firmly believe we can be three times bigger than we are now, but I believe this is a 10-15 year process.
CP revenues were down 23% in the last Quarter – why?
Because we publicly announced a $40m investment in product development in the gaming sector this year which was expensed. So more realistically you should look at our year figures and add $40m. Our results will continue to be affected by increased investment in Buena Vista Games.
Why has it been so important to invest in games?
There are two aspects to this. Ten years ago, studios entered gaming prematurely and vertically. It was a mistake to transfer linear story tellers from the movie business into gaming. The results were sub-par by a long way. All the studios took a bath and the pendulum swung towards the licensed model.
Since then, the handheld and installed base has grown. Over the last two years, we've been quietly swinging the pendulum back the other way and have had success selling our own Disney branded titles. Now we're self-publishing entire suites of games for Pirates of the Caribbean, The Chronicles of Narnia, Chicken Little and The Nightmare before Christmas.
Also we're investing in non-Disney branded intellectual property for older kids. We think the medium lends itself to creating I.P. that can be migrated to other Disney businesses.
I'm into handheld and I'm a Nintendo player of old. I think people tend to stick with what they know!
What about Girls and gaming?
The industry is realising that there's an underserved market there. We address it because properties that come off the Disney Channel lend themselves well to it. Things like Kim Possible, for example.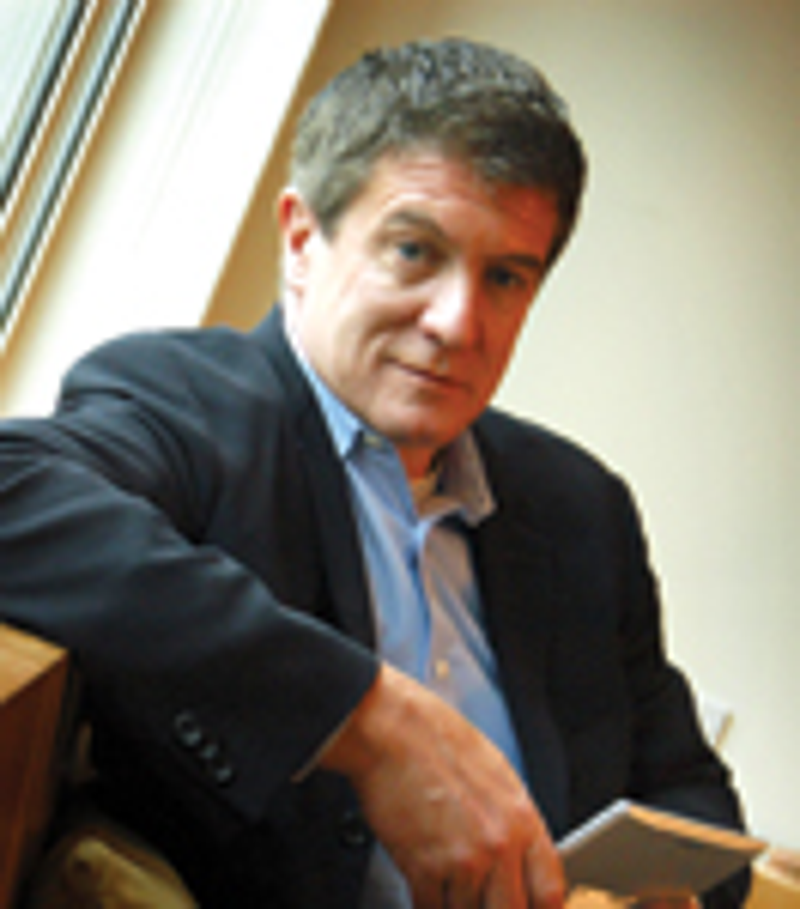 Are you still forecasting $21bn of merchandise in 2005?
How bothered are you by the DVD sales downturn?
I'm very optimistic about that part of the business. Yes, there's some softness in the business generally, but only in the context of expectations. I'm not at the point when that softening has shown any impact on my business and I'm expecting the platinum release of Cinderella to be huge.
You said, "Disney is a brand that has properties"... explain?
One of the things that frustrated me five years ago was seeing a fixture in a shop with apparel on a four-way, with a cardboard sign on top saying "Licensed" as if that word meant anything to the consumer.
My view is that you can't underscore enough our individual properties but with apparel, in particular, mums didn't want to wardrobe their kids head to toe in Mickey. The value and power of the Disney brand meant we could offer co-ordinated ranges of more subtle clothing.
People didn't believe me at first, so I halved the royalty rate on non-character branded clothing as an incentive. In Europe, the non-character Disney merchandise segment grew to become twenty times bigger than the character segment.
My viewpoint is that we're different to our competitors in the licensing space. Other entertainment brands, for example, can't do it; their brands don't have the power that Disney does. It's a steady programme, but there's more to do.
So will 2006 be an important year for non-character Disney branded merchandise?
It's not a silver bullet business. To be candid, we were all surprised at the speed with which Princess grew. You're winning the war, one SCU at a time. So you won't see us exploding into the non-character brand; it'll be incremental.
Is it true that Disney is now working with discount retailers in Germany ?
I say you should fish where the fish are. Lots of brands take a high-brow approach towards retailers that are clearly providing consumers with something they want. These retailers are gaining significance in every country and brands that ignore them do so at their peril. The key is to bring high quality products into each channel.
Disney is the only brand that can sell a $1400 and a $14 top on the same day in the same city.
I'm not familiar with any other brand that could do it. And we really want to do it.
What steps do you take to make sure that this never does you any harm?
What we do at the high end of the market is very important at the lower end. It's like a circus tent; the more acts you have, the bigger you have to have the tent. We love the relationships we have with D & G or Swarovski and it's been good business for them. The key is to deliver the right product at the right price-to-value in the right channel.
Usually there's a time lag between the products in boutique retail and what filters its way to the mass market. But we're very encouraged, for example, with how the standard Disney characters are doing on apparel and with the way Mickey has been re-established as a fashion icon. We're still working with people like Colette in Paris and Fred Siegel in LA and are amazed at the longevity of it.
Is licensing becoming an industry driven by design rather than deals?
Anyone with any intelligence has to approach it this way. Disney has a culture of 3D design and 2D art that goes back 70 years. It's a treasure trove and it has fostered a design ethos internally. There is also an increasing desire to reach out to the external design community, such as D & G. And there's the interest of local city graffiti artists and people that have a deep interest in the brand because of its design. We're using our heritage to work with contemporary artists who are creating new heritage.
Will there be a Disney policy on food licensing?
It's tough to construct a policy. I can't imagine a world where kids can't eat ice cream. It's about offering a range of products from treats and rewards to everyday core nutritional products.
Some might say that the industry is a little out of balance and the statistics about child obesity would reinforce that. But our desire is to create balance. We do want to play an active role in solutions here. I think everyone's heart is in the right place.
If consumer products was the Dumbo of the Walt Disney Company then, what is it now?
Now?! We do annual brand research on the perceptions of CP and we have seen the positive impact of the brand. We're still big. But it's tough to be big and beautiful!
How good are you at the electric guitar?
I'm not as good as I'd like to be. Otherwise I wouldn't be here. I'd be in the south of France in my chateau...
How will DCP change under Robert Iger?
Bob has taken a deep interest in consumer products in the last five years; he's a proponent of franchise development, for example. So I think things are going to get even better.
Which is your favourite Disney character?
Scrooge McDuck, of course. Being a Scot and an ex-finance guy.
Subscribe and receive the latest news from the industry.
Join 62,000+ members. Yes, it's completely free.
You May Also Like
Loading..